Daily Savings Tips: January
Now that the holidays are over, it's time to hit the reset button on your goals and your finances to make sure you're getting the most out of today, tomorrow and the coming months. A healthy heart and good mindset will lead to less stress and financial success.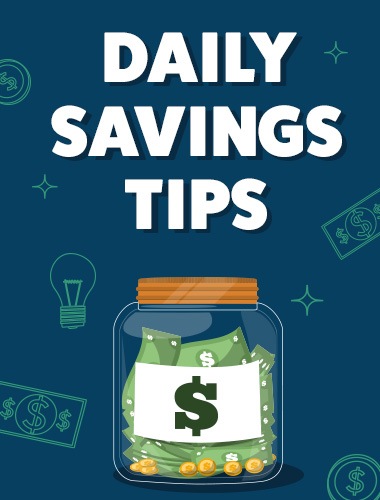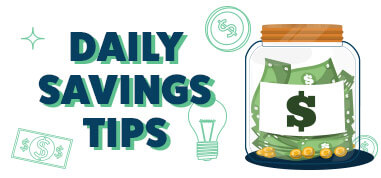 1. The Gym Question
Either join or quit. If you want to get in shape and have the time to do so, January is a great month to start. If you already have a membership and are going less than twice a week, dump the membership, save the money and read on for alternatives.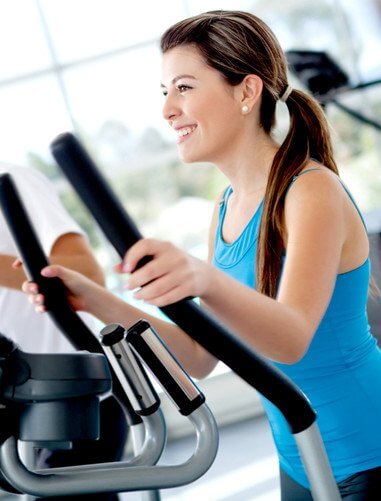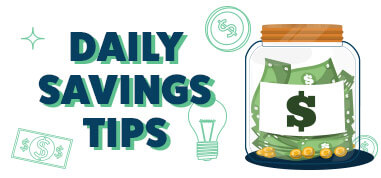 2. Sit Up
If you feel like you need to pause or quit your gym membership, but you still have the desire to occasionally work out, find an at-home fitness routine. A little bit of room, some dumbbells and a fitness video can go a long way to shedding your stress.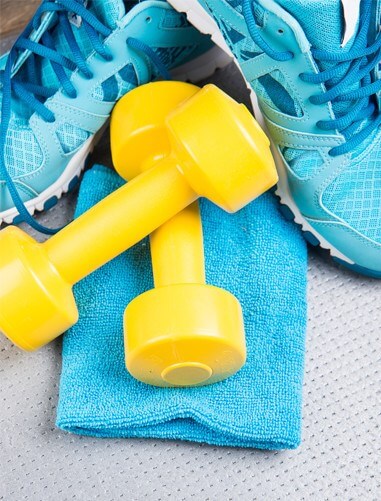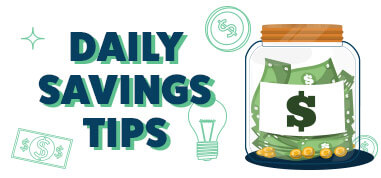 3. Spend Less Than You Make
Use this time of year to focus on your financial health as well. First, make a budget and stop spending outside your earnings. If you do, you'll end up feeding the credit cards more debt than you can carry.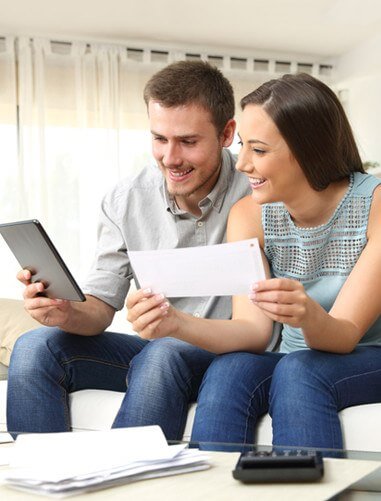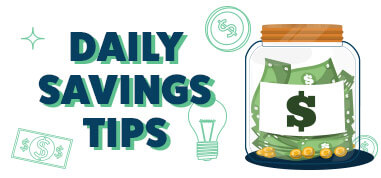 4. Bright Lights
Without a doubt, your electric bill went up during the holidays. A great way to start saving for the future is to replace your old incandescent lights with LED or energy Star saving CFL bulbs, which could save you $30 over the course of the bulb's life!1
1 http://inhabitat.com/green-building-101-environmentally-friendly-lighting/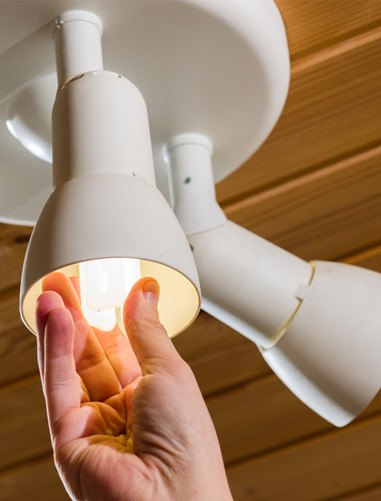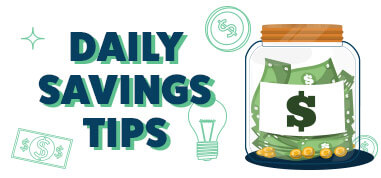 5. Would You Like Your Receipt?
The answer is yes. The only way you can really keep track of your spending habits, is to know where your money is going. Do this for 30 days and you can get a pretty good idea of where you might be able to cut some corners and save some cash.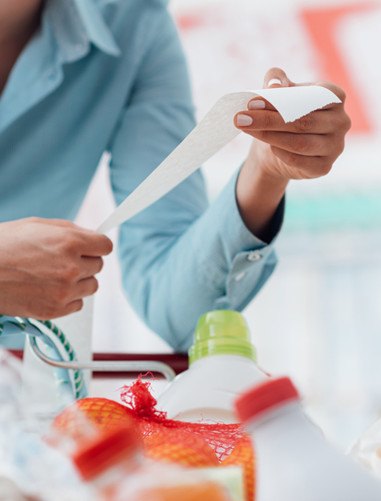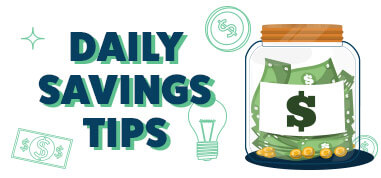 6. Nap
If you have the time and are feeling a bit sluggish, a nap might be the perfect solution, putting some pep back in your step. In fact, a 30-minute nap can improve memory, focus and creativity.2
[2] http://time.com/3449959/is-napping-healthy/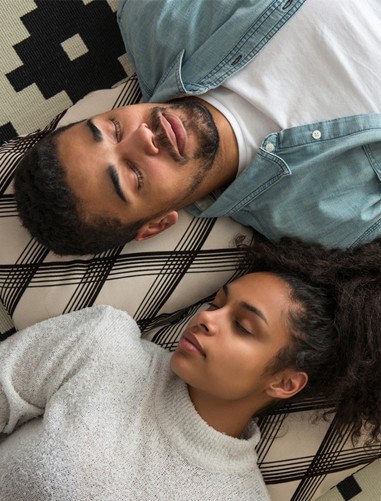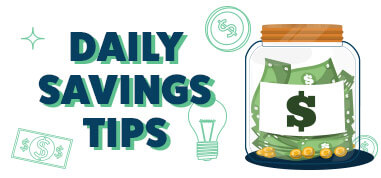 7. Plank
Want to improve core strength and tone your abs in under a minute each day? Try doing a "Plank Challenge." Easier said than done.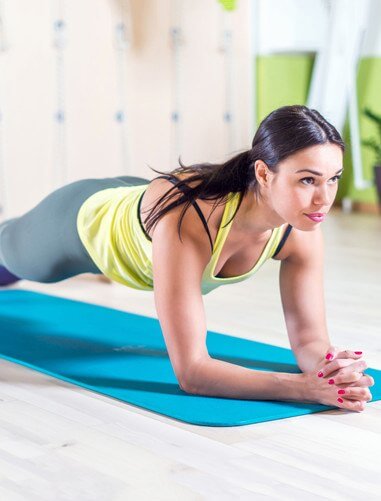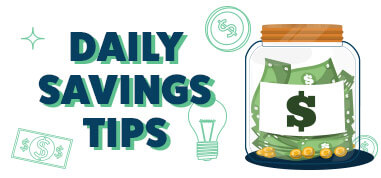 8. It's a Wrap
Right now, holiday-themed merchandise will be significantly marked down! Stock up on wrapping paper, gift bags, bows, ribbons, fake trees, lights, bulbs and candy canes.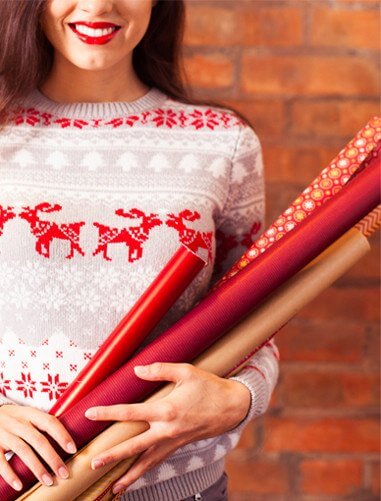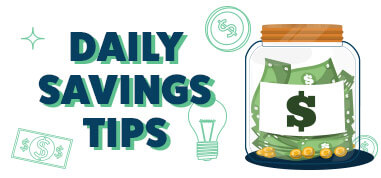 9. Thrift Shop
To be honest, it's always a good idea to hit the thrift shop, but right now, people who are looking to take advantage of last-minute tax deductions are filling them with merchandise.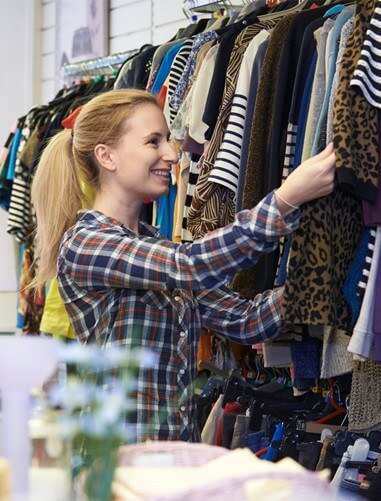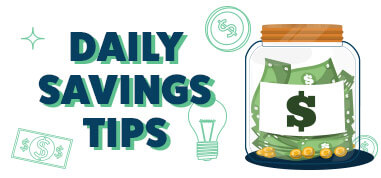 10. Last Year Is Still New
If you're ok with owning last year's models, you could be saving a ton of money. Everything gets a makeover once a year. Whether you're in the market for a new fridge, coat or car, find out when the new models roll out and buy the old ones at discounted prices. Even if it's an old model, it's still new to you.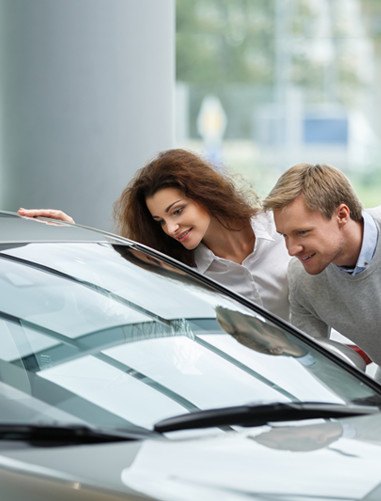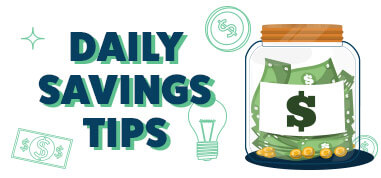 11. Turn Down the Heat
Turning down your thermostat two degrees before you go to bed can save a pretty significant amount on your heating bills. Do the same when you know you'll be out and about for any lengthy amount of time, like when you leave for work.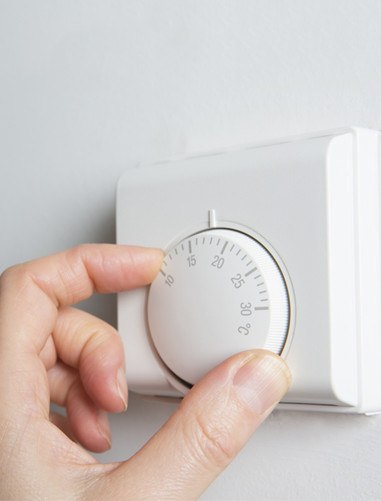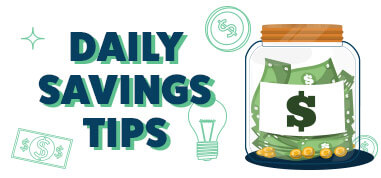 12. Let the Light in
Open your curtains during the day to take advantage of the sun's natural heat. Close them when the sun goes down to trap in the heat.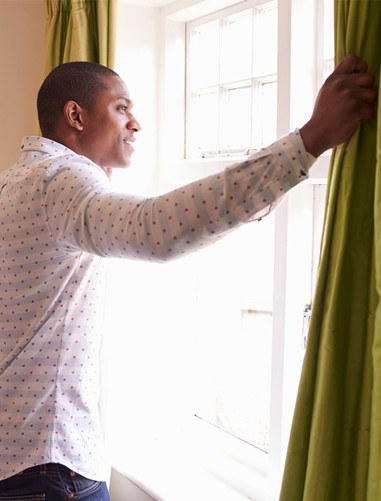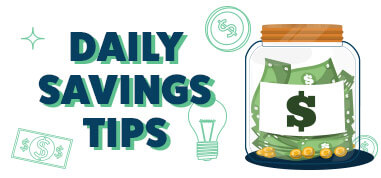 13. Filter It
Change the air filter in your furnace to extend its life, save money and help it work efficiently.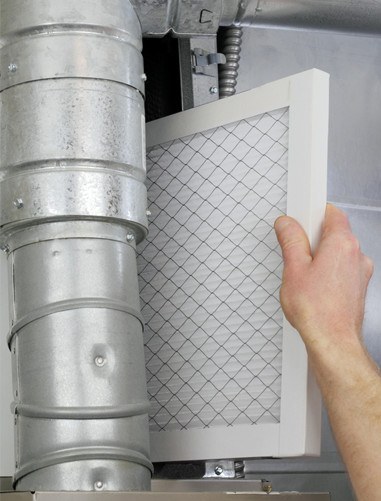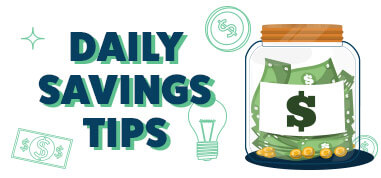 14. Reverse It
If you have a ceiling fan, try running it in reverse. Instead of pulling all the hot air up, it'll blow it down where you can take advantage of it.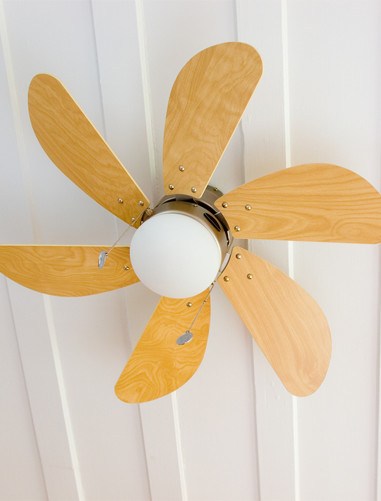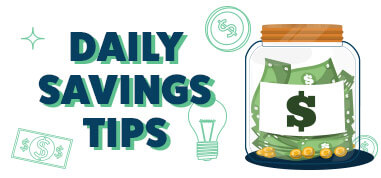 15. Food of the Month
A great way to save money on fruits and veggies is to buy what's in season. Right now broccoli, cabbage, cauliflower, parsnips, rutabagas, kale, leeks and turnips are the way to go.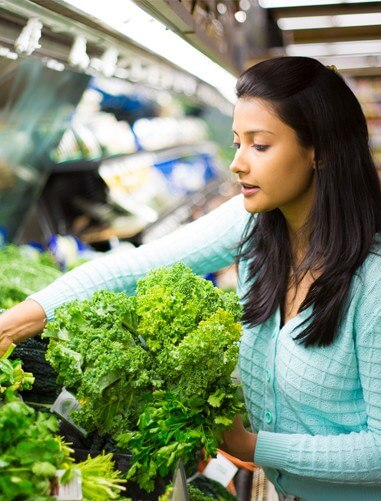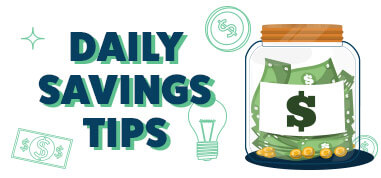 16. Recipe of the Month
Now that we have a list of potential ingredients of the month, we might as well put them to good use. Try this hearty baked root vegetable recipe to go alongside your favorite protein.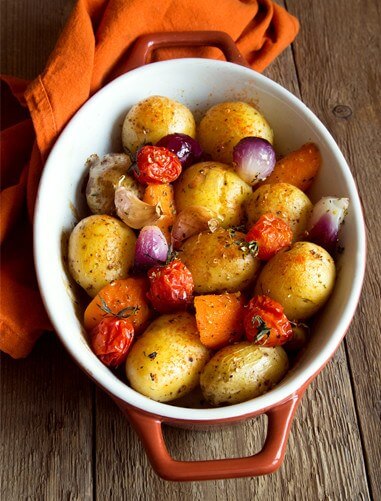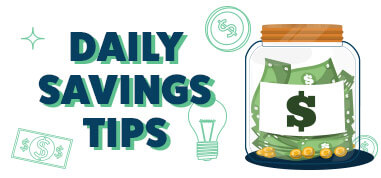 17. Take a Flyer
Prepare your meals based on your local grocery store's weekly flyer. All the essentials will be there. It's up to you to get creative and put the pieces together and create some well rounded meals for the whole family to enjoy.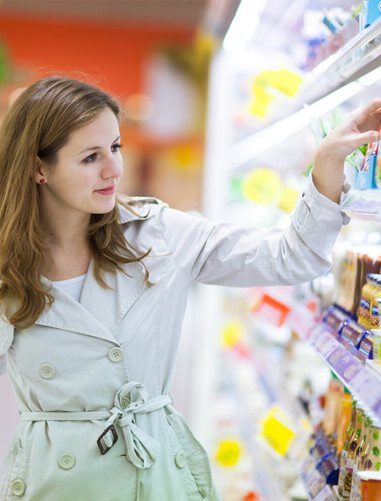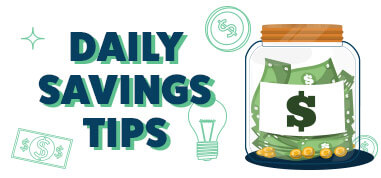 18. The Grocery List
Please, do not leave home with out one. You've looked at the flyers, you have a pretty good idea of the things you'll need, and you've hopefully taken stock of what you already have. A few minutes to write down exactly what you need will prevent you from overspending.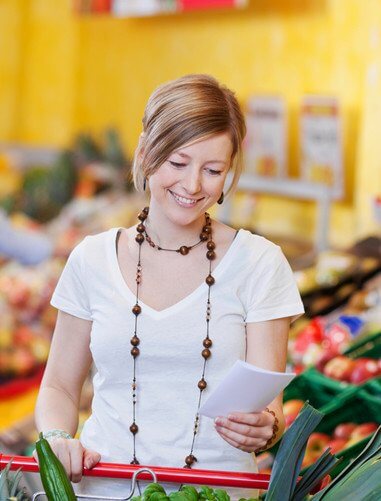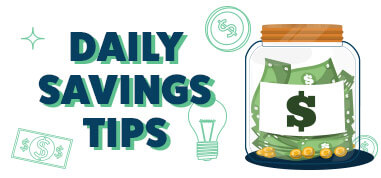 19. DIY Time!
These homemade candleholders are the coolest way to spend a day. Some wood, a candle, a drill and some paint is all you need to keep busy during the long winter days. As a bonus, you'll be a stocking stuffer or two ahead come next year.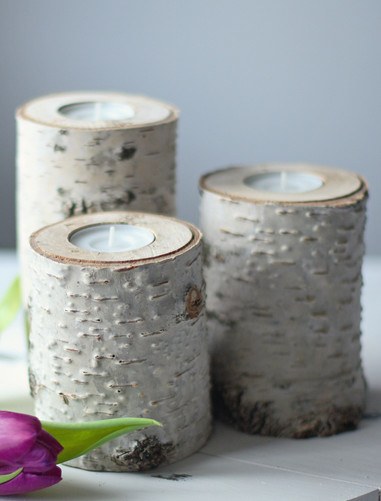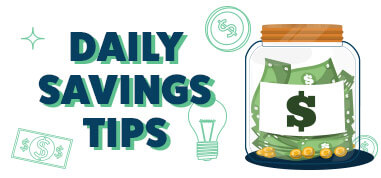 20. Get Puzzled
100. 500. 1000! I say the more pieces the better. Puzzles are an awesome way to kill the time either alone or with the family. For well under $10, you can have a lot of fun indoors. Just try not to walk by one without picking up a piece. Go ahead, try.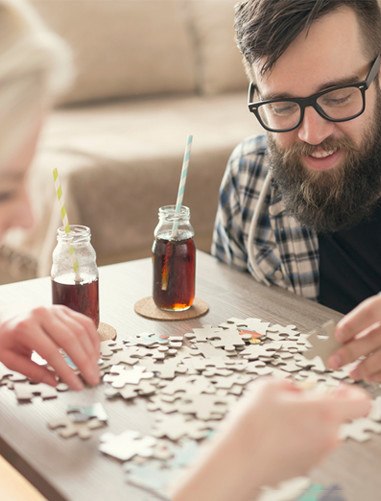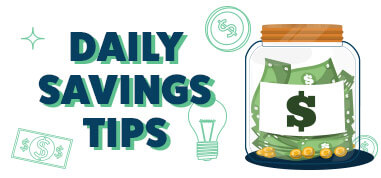 21. The Library
Days are short. Nights are long. Both are cold. Head out to your local library and pick up a couple of best sellers or even a movie. If it's too cold, or you just don't feel like getting off the couch, most libraries will let you download books to your e-reader right from their website. Boredom averted.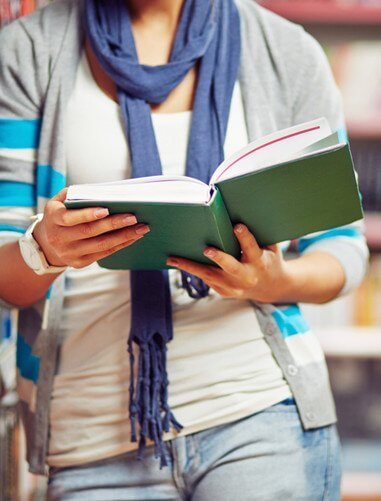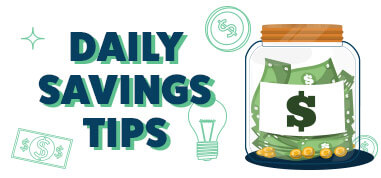 22. See a Penny?
Pick it up. In fact, pick any coin up! Collect and gather all the loose change in a jar for a whole year. You'll be surprised at just how much extra money you'll end up with the next time December rolls back around.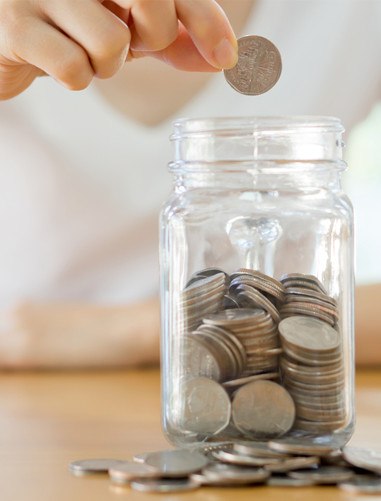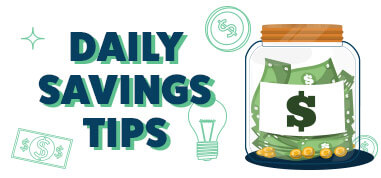 23. Seek Accountability
You want to stay on budget? Talk to someone. Tell them what your plan is and what you hope to achieve. You'll hold yourself to a higher level of accountability if you know someone is looking over your shoulder and keeping you focused.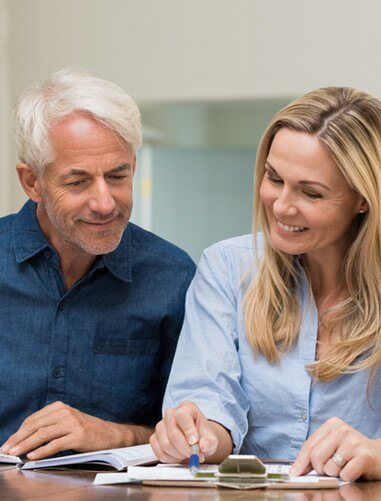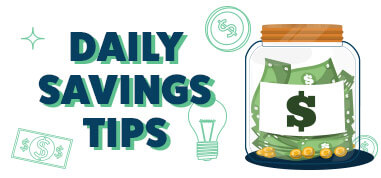 24. Carpool
Fewer cars, fewer problems. Ice, snow, rain, slush and parking are just a few of the problems drivers have to deal with during the winter months. You can cut down on the congestion and stress by carpooling to work and events.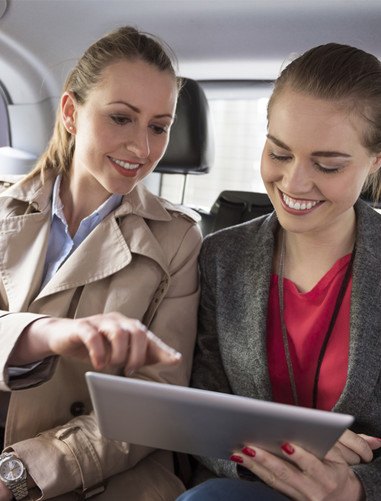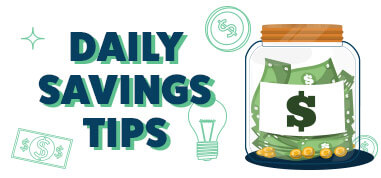 25. Forego Lotto Tickets
Yes, someone might win. Unfortunately, the likelihood that it is you is near zero. Instead, set aside whatever money you spend on Lotto and scratchers in an envelope as another way to save.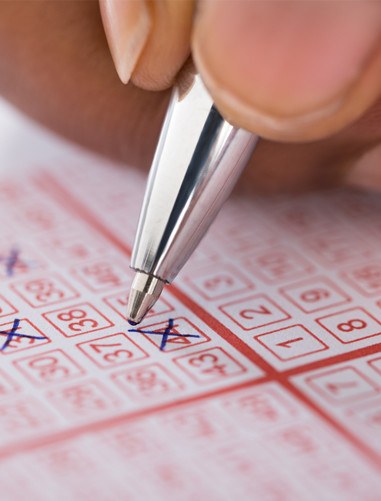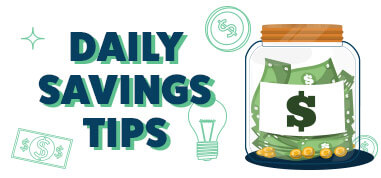 26. Budget App
You don't have to wait until you get home before tallying up your expenses. All the information you need to keep you budget on track can be downloaded right to your phone. Check out these apps to help you decided which one works best for you.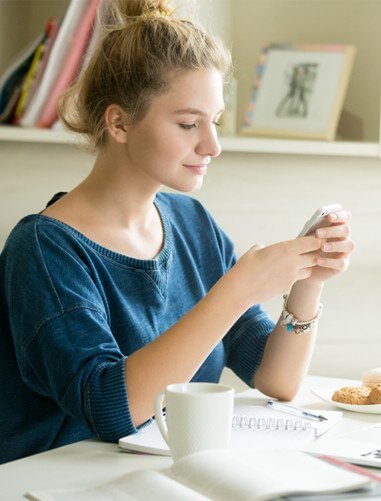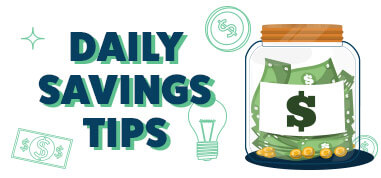 27. Brush 'Em Early
Late night snacking is trouble. A good way to defend the urge to splurge on chips, chocolate, soda and cake is by brushing your teeth. Set a reminder to brush at an earlier time (preferably close to when you finish dinner), and not just right before bed.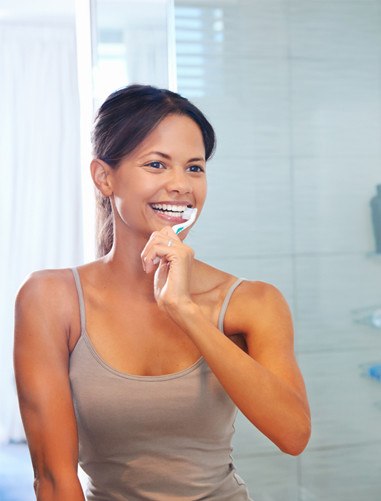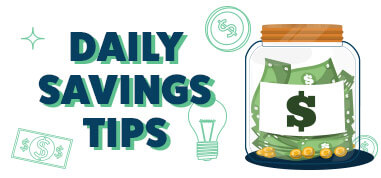 28. Making Mouthwash
½

 

tsp. of baking soda.
½

 

glass of water.
Swish and rinse.
*Add a drop of peppermint oil for a fresh scent!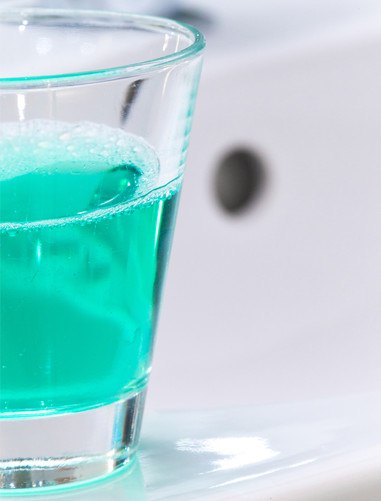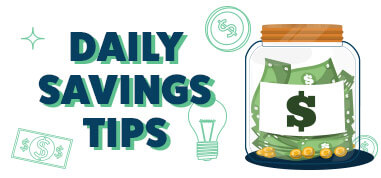 29. Best to Buy
Winter Clothes, gas grills, fitness equipment, linens and video games are just some of the awesome deals you can get in January.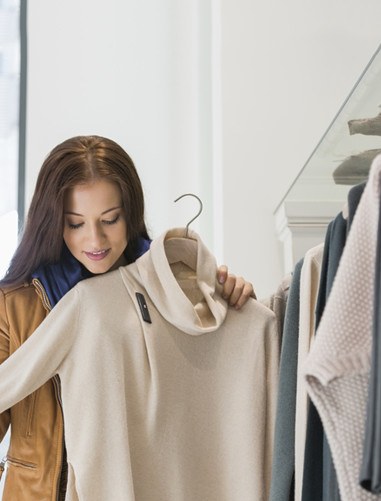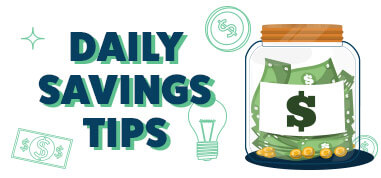 30. Worst to Buy
High-end TVs, computers, notebooks, outdoor equipment and luggage will all see better savings later in the winter.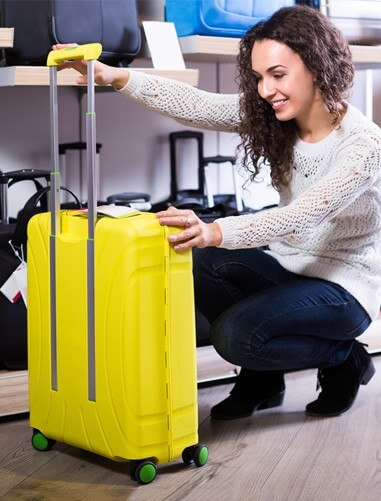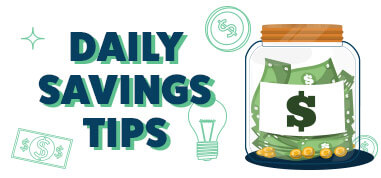 31. Exchange It
The Holidays are over and you're stuck with a few gift cards you'll never use. Good news — there are plenty of websites that buy and sell new gift cards at a discounted price. Check out this great site where you can get up to 92% cash back!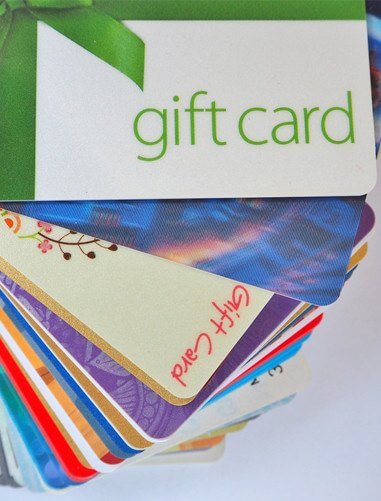 Comments