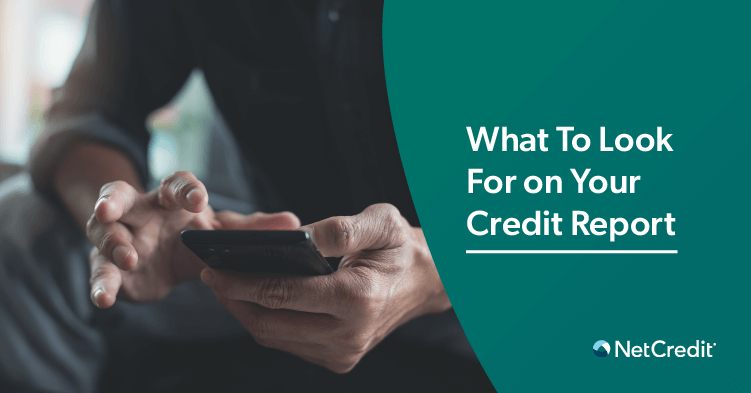 How To Read Your Credit Report
You're probably aware of the importance of your credit health, but have you recently reviewed your full credit report? Credit monitoring services can provide a glimpse of your credit health, but there's more to the story than your numerical credit score.
Not sure where to start? Learn what to look for in each section of your credit report with our guide.
1. Obtain a Copy of Your Full Report
Your full credit reports are available directly from each major credit bureau: TransUnion, Equifax and Experian. If you prefer, you can also use the free service, AnnualCreditReport.com, to access your credit reports annually. It's a good idea to monitor all three credit bureaus, as your information can vary by bureau.
2. Carefully Review Each Section
Your credit report contains a lot of data, and most of it is used to calculate your score. Although mistakes are rare, incorrect information can have a negative impact on your credit score. Learn more below about each section and what to look for as you read your report.
Sections of Your Credit Report
Personally Identifiable Information
This section lists your personal details, including your full name, Social Security number, date of birth, address and employment data.
How To Review This Section:
Check that your name is spelled correctly and that there are no errors associated with your address, date of birth, employment data or address.
Here, you'll find all the credit accounts you have listed under your name. This can include but is not limited to personal loans, lines of credit, credit cards, auto loans and mortgages.
You'll also find your payment history in this section of your credit report, including whether you've made payments on time. Since credit bureaus rely on creditors to self-report data, you may find that some information varies across credit bureaus.
How To Review This Section:
Check the data listed against your own financial records to ensure there are no inaccuracies. If you have an online bank portal, you can look up payments, transactions and credit information there. If you notice something you don't recognize, make a note of the company name, payment data and date in order to dispute the information with the bureau.
The credit inquiries section of your account lists requests you've made for credit within the past two years. Hard credit inquiries can impact your score, while soft credit inquiries do not affect your score. Additionally, soft credit inquiries are only visible to you. Learn more about hard vs. soft credit inquiries.
How To Review This Section:
When reviewing this section, make sure that you recognize the company name from which funding was requested and the date of inquiry. If you see credit inquiries that you didn't initiate or information older than two years old, keep notes of the company name and date requested.
Public Records and Collections
The public records and collections section lists any financial county or state court document you may have under your name, including bankruptcies. Overdue debt that has been sent to collection agencies will also show up in this section. Keep in mind that Chapter 7 bankruptcies stay on your credit report for 10 years from the date it was filed, and Chapter 13 bankruptcies stay on your report for seven years from the date filed.
How To Review This Section:
If you see any information listed in this section, make sure it's accurate. Additionally, if data is listed beyond the expiration listed above, you should dispute the information with the credit bureau.
3. Dispute Errors When Necessary
Errors and incorrect information can negatively affect your credit score. Credit bureaus are responsible for maintaining accurate, verifiable records on your behalf, so you should dispute any incorrect information you may find on your credit report. If you find any incorrect information on any section, read this guide to learn how to dispute errors on your credit report.