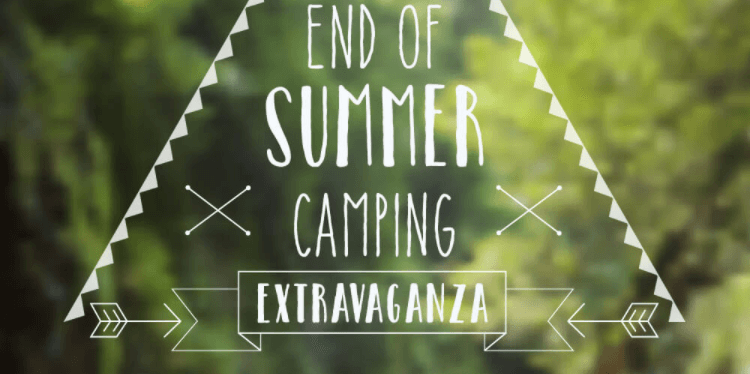 Planning a Weekend Camping Trip
Last year, over 40 million Americans went camping. That means 14 percent of the population over the age of 6 enjoyed the great outdoors!1 Now that you're gearing up for going back to school and sadly, the end of summer, you might want to squeeze in one last weekend camping getaway with your family and friends. So pack up your car and make your way out to enjoy nature's beauty!

Infographic Roundup
Annually, 40.1 million Americans go camping! As summer dwindles, gather your family and friends for one last weekend camping extravaganza. After all, 86 percent of camping trips happen in the summer months.
Choose a Location
On average, campers travelled more than 180 miles to get to their desired camping spot!
Americans prefer camping in…
Pacific – 18%
East North Central – 17%
Mountain – 13%
South Atlantic – 13%
Middle Atlantic – 11%
3 Types of Camping
Cabin Camper – 33% of Americans Do This!
RV Camping – 24% of Americans Prefer RV's!
Campsite Camping – 86% of Americans Love Tents!
Camping Activities
87% of campers participated in multiple outdoor activities while camping!
Try these during your trip:
Swimming
Kayaking
Skipping Rocks
Hiking is still the most popular activity to participate in while camping!
Cheap Eats
When you're camping, you're not going to want to cook. Pack these snacks to sustain yourself over the course of your trip.
Beef Jerky
Fruit
Homemade Popcorn
Cheese & Crackers
Trail Mix
S'mores Supplies (Graham crackers, marshmallows and milk chocolate)
Basic Camping Checklist  
While there are certainly more items, don't forget these basic things for your camping adventure!
Tent
Sleeping Bag
Lantern
Sunscreen
Bug Spray
Food & Supplies
Water Jug
Camera
First-Aid Kit