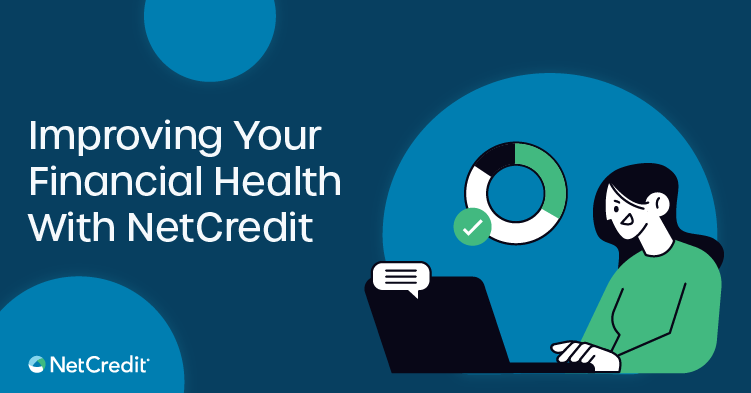 How To Get the Most Out of a NetCredit Loan
Dealing with money matters can feel overwhelming. But when you're a NetCredit customer, you're not on your own. 
NetCredit offers free resources to help you build your financial future. Learn money management skills. Find extra work. Locate local support. 
Good financial health gives you the freedom to accomplish your goals. It provides breathing room so you can pursue new opportunities. Here's what you can do as a NetCredit customer — all totally free. 
Find Financial Resources and Assistance In Your Area
We all need someone to lean on every now and then. NetCredit partners with SpringFour to help you find trusted financial resources in your area. Use SpringFour to find assistance with things like food and utilities. They also have resources to help you in your job search.
When you're facing financial challenges, SpringFour can help you navigate the bumps in the road so you can move forward financially. 
Learn Personal Finance and Money Management
In the U.S., only 22% of high school students are required to take a semester of personal finance.¹ If you were never given the chance to learn about managing money, you may feel lost when it comes to finances. But when you get a loan with NetCredit you get access to EverFi, a platform designed to help you grow your knowledge. 
EverFi offers modules with topics including:
They also offer tools that will help you calculate things like your monthly budget and how much you should be saving to your emergency fund. 
Get Help
We're here to help you on your journey. Our customer support team is always happy to answer questions, and our blog and FAQ page offer information about personal finance and NetCredit loans.
NetCredit Blog
Our blog offers articles covering a wide range of topics — from credit health, to budgeting tips, to lifestyle and career advice. You'll find answers to more specific questions about your NetCredit Loan, improving your finances and tackling financial challenges.
Customer Support
If you can't find the answer to your questions on our blog or FAQ page, our customer support team is here to help. They can help you with your questions about your loan or line of credit and find the right answer for your situation. 
¹Next Gen Personal Finance. (2022). The 2022 State of Financial Education Report.