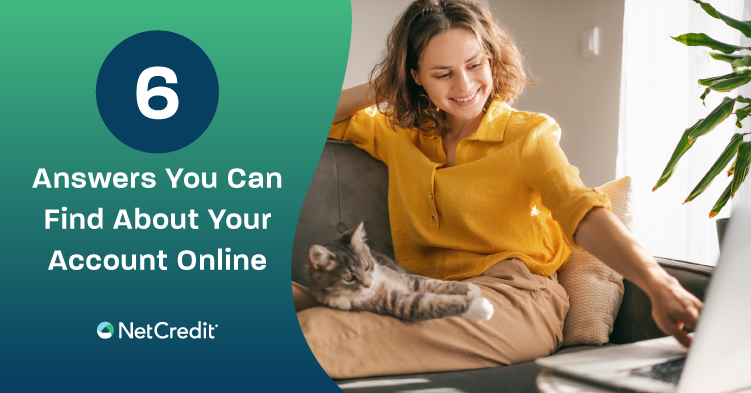 6 Answers You Can Find About Your Account Online
If you recently took out a loan or applied for funding, you may have questions about your account. While our friendly customer support team is just a click or call away, you can find answers about your NetCredit account online.
What's my loan status?
Sign In to your NetCredit account to see the status of your loan, including your funding status and funding date.
When will I be funded?
If you're approved for a loan, you can typically expect to receive funds the next business day. If you submitted an application before 7:00 a.m. CT Monday – Friday, you may receive funds the same business day.
If you have available funds on your line of credit, Cash Advance requests made between 12 a.m. and 9:30 a.m. CT, are typically funded the same business day. Cash advance requests after 9:30 a.m. CT are generally funded the following business day. Fund requests made over the weekend typically funded the following Monday.
Approval may be subject to additional verification. Exact funding timelines can vary by bank.
What's my balance?
If you have a current loan or line of credit, you can view your balance by selecting "Make A Payment." To view more detailed information, select "View Statements."
When's my next payment due?
You can see the details of your next payment on the home page of your NetCredit online account.
Where can I make a payment?
Sign In to your NetCredit account and select "Make A Payment."
Where can I update my personal information?
To view and update your personal information, Sign In to your NetCredit account and select "My Info" from the top menu. Choose the appropriate profile section.
To edit your information, select "Edit." Note: In order to update your bank information or email address, please contact us directly via online chat or by calling (877) 392-2014.
Questions provided for illustrative purposes only. Specific features may depend on your funding type, location and application data.