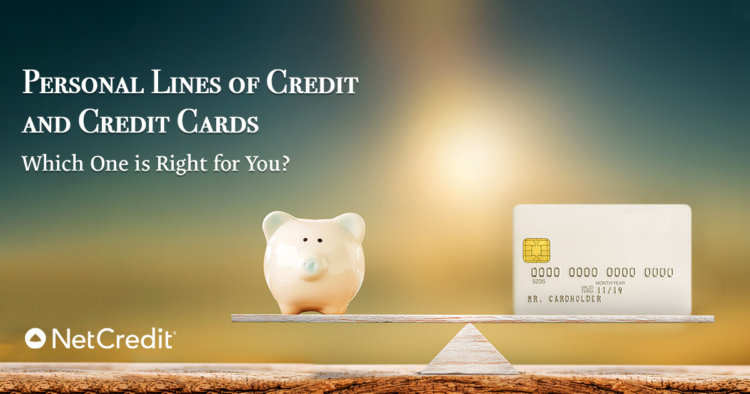 Credit is an exchange of money, services or goods for a future payment. Rather than carrying a wad of money with you all over town, paying for expenses with credit is a convenient way to manage your money when used properly.
You may have one or more credit cards in your wallet that you use every day. While credit cards are one of the most common forms of loans available, a personal line of credit is another option some may not be aware of.
Credit cards and personal lines of credit operate similarly, but have a few notable differences. Read on to learn about some of the general differences and similarities between personal lines of credit and credit cards.
What's the Difference Between a Personal Line of Credit and Credit Card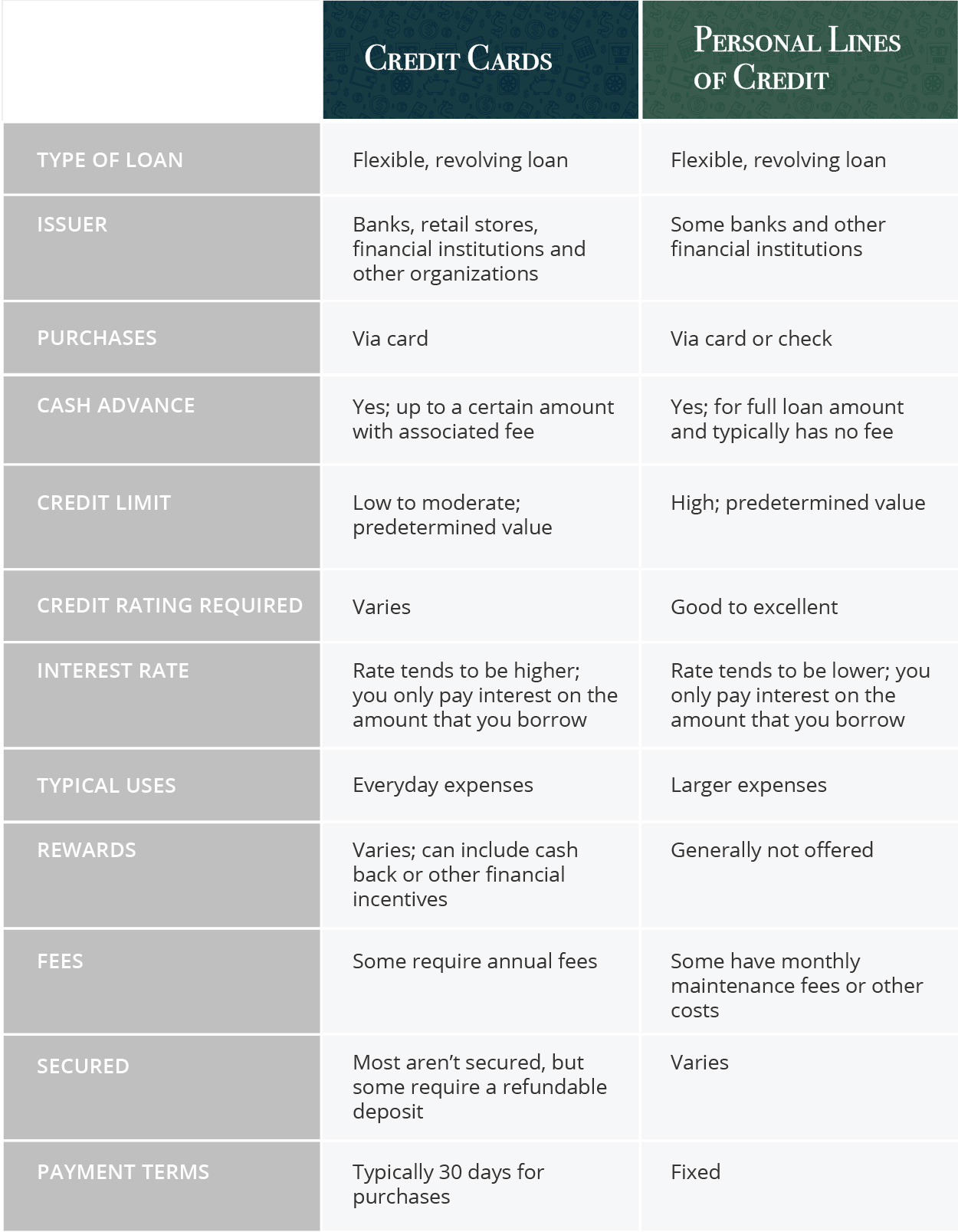 Information based on common terms and practices associated with credit cards and personal lines of credit. Specific terms may vary by financial institution.
The Takeaway
There's a large variety of choices for either type of loan, so finding the right one for you will require some research. For ordinary purchases and expenses, a credit card will likely suffice. But if you need a loan to cover large expenditures and have a good to excellent credit rating, a personal line of credit may be an option for you. Whatever route you choose, be sure to educate yourself on the loan's terms and fine print.
References
OppLoans. (n.d.). Give me some credit: Line of credit VS credit card (3 of 3). Retrieved January 30, 2019, from https://www.opploans.com/blog/line-credit-vs-card/
Simpson, S. (December 21, 2018). Lines of credit: the basics. Retrieved January 31, 2019, from https://www.investopedia.com/articles/personal-finance/072913/basics-lines-credit.asp
The information in this article is provided for education and informational purposes only, without any express or implied warranty of any kind, including warranties of accuracy, completeness or fitness for any particular purpose. The information in this article is not intended to be and does not constitute financial or any other advice. The information in this article is general in nature and is not specific to you the user or anyone else.
Comments