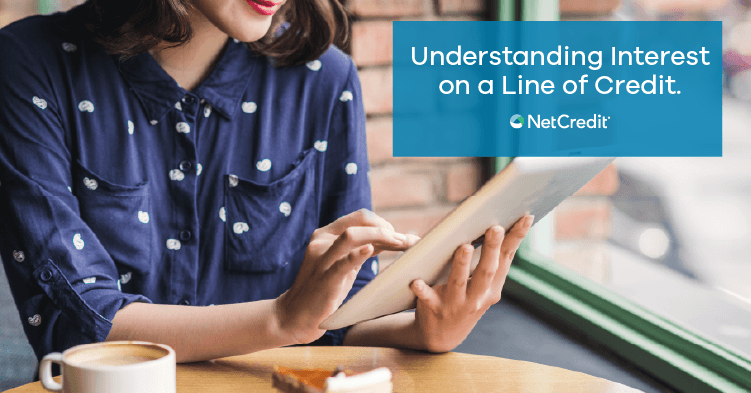 How Does Interest on a Line of Credit Work?
Before you take on any sort of personal loan or line of credit, it's important to know how interest is charged and how you'll pay it back. Use this guide to answer some of the most popular questions people have about how interest is calculated on a line of credit.
How does a personal line of credit work?
Similar to credit cards, personal lines of credit are a form of revolving credit. With revolving credit, a credit limit is established for each borrower at the time they are approved. The borrower is also given a draw period during which they can request funds, up to the amount of their credit limit. This period can be several months to a number of years.
As the borrower draws funds, the amount of their available credit decreases. As the funds are repaid, their available credit is replenished — up to the borrower's credit limit. That is why lines of credit are considered to be "revolving."
How does the interest on a personal line of credit work?
As for interest charges, most lines of credit use "simple interest" (rather than compounding interest) calculated monthly through the average daily balance method.1 This method multiplies the sum of the amount of withdrawn funds by the number of days the funds were outstanding during the billing period. That amount is then divided by the number of days in the billing period to calculate an average daily balance of each draw. The average daily balance is then multiplied by the interest rate to determine the amount of interest due.
Can I see an example of how simple interest would be applied on a line of credit through the average daily balance method?
Sure. Let's use Alexis as an example.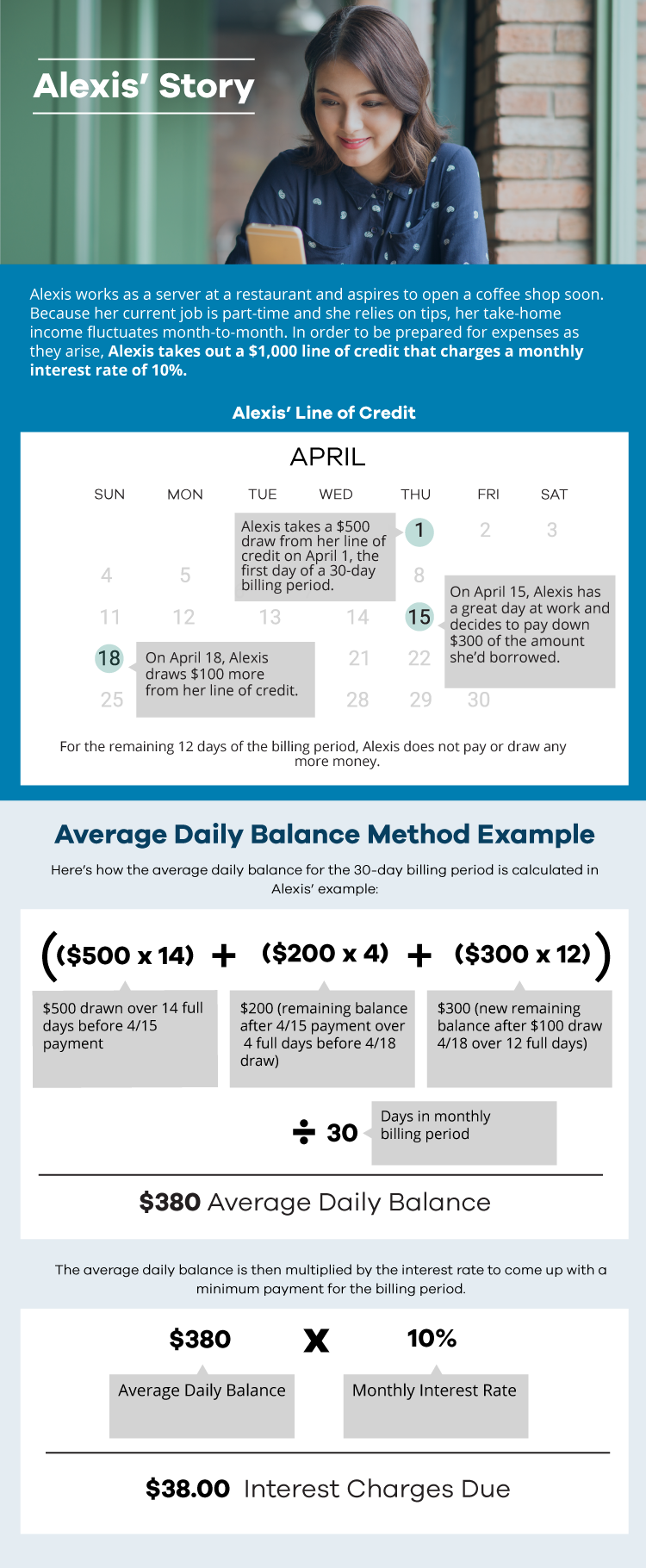 What is the interest rate on a NetCredit line of credit?
NetCredit lines of credit are fee-based products that do not have APRs or interest rates. For more information and to learn whether a NetCredit line of credit is offered in your state, visit our Rates & Terms page.
How is the interest on a personal loan different than the interest on a
personal line of credit?
The way interest is charged on a line of credit is different than how it's charged on a personal loan due to the way they are structured. "Personal loan" is a term most commonly used to describe a term loan for personal (rather than business) use. Term loans are loans that give a borrower a lump sum of funds up front. The borrower then repays these funds with payments on the principal of the loan, plus interest, scheduled over an established "term." Generally, these payments are scheduled at monthly intervals and for fixed rates. Therefore, the customer owes the same amount each month. If a customer pays more than that amount, some lenders (like NetCredit) will apply that toward just the principal, which helps to lower the total cost of interest paid.
References
1Investopedia. (2019). How Is Interest Charged on Most Lines of Credit.
The information in this article is provided for educational and informational purposes only, without any express or implied warranty of any kind, including warranties of accuracy, completeness or fitness for any particular purpose. The information in this article is not intended to be and does not constitute financial, legal or any other advice. The information in this article is general in nature and is not specific to you the user or anyone else.