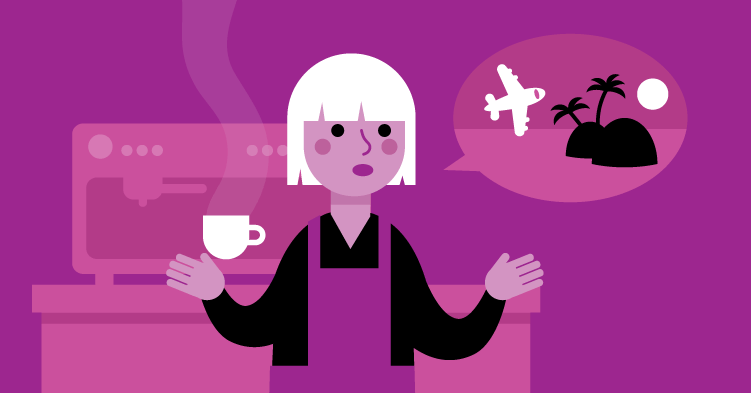 How to Ask for a Raise (in Five Different Scenarios)
The work landscape in the U.S. has seen some major changes in recent years. Where commuting five days a week to the office was once the norm, 44% of workers now work remotely from Monday to Friday in the wake of the COVID-19 pandemic. The trend of quiet quitting — where employees reject overtime and only work their contracted hours — has also risen in popularity, to the point where quiet quitters now make up over half of the American workforce.
Unfortunately, one thing that hasn't changed much over the years is people's salaries. In fact, the average wage in the U.S. has only risen 0.2% a year since the early 1970s, and in 2022, two-thirds of Americans feel their pay isn't enough to cover rising costs due to record-high inflation. But needing a higher salary to keep up with the rising cost of living isn't the only reason why someone might want or need a pay raise. Common reasons include taking on more responsibility at work and being underpaid for your level of skill and experience.
That being said, approaching your boss about a pay raise is an intimidating idea for lots of people. One poll of U.K. workers found that more than one in ten employees are too nervous to ask for a pay raise, with reasons ranging from worry about the request being rejected, not wanting to appear greedy and not knowing what to say.
To help you find the right words, NetCredit has trawled the web for expert advice and tips on how to ask for a raise in five common scenarios and put together a handy infographic.
If You Don't Ask, You Don't Get
Sometimes, the only way to get what you want in the workplace is to ask for it. But gaining the courage to schedule a meeting with your boss is often stressful enough — and what exactly should you say when you've got the floor?
One key theme that links all of the scenario advice is that you should go into your meeting equipped with plenty of research to back up your request. For example, if you feel you're underpaid for the work you do, Payscale.com and Salary.com are useful tools to gauge what kind of salary is more appropriate for someone of your skill and experience level.
Make sure the new figure is not too ambitious. As Alison Green of AskAManager.org puts it: "You might be a great worker, but if your salary request would put you outside a reasonable range for the value of your work to the company, your manager isn't likely to say yes."

Click here to see the image in full size
If All Else Fails, It Might Be Time to Move On
Unfortunately, despite putting in all the legwork and building a strong case for yourself, you may find yourself in a situation where salary negotiations have failed, and you're no closer to getting the raise you've asked for. In that situation, remember that sometimes the best way of securing the salary you deserve is by parting ways with your employer. Personal finance expert Mandi Woodruff-Santos advises: "If you're not being paid what you're valued or you don't see career potential for yourself at your job, then you'd best be looking for your next option."
SOURCES