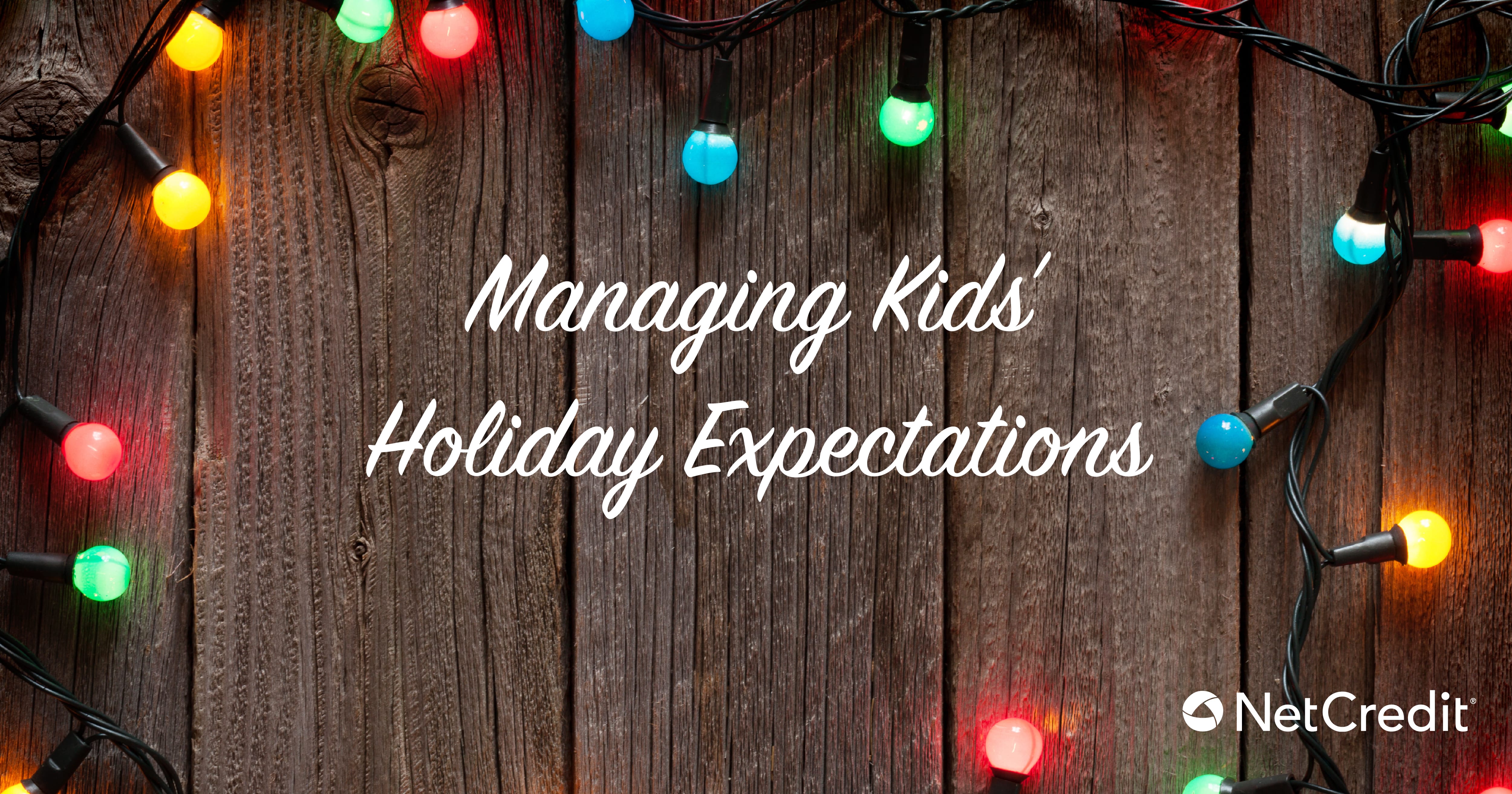 How To Manage Kids' Expectations During the Holiday Season
As soon as the holiday season begins, excited youngsters start their wish lists. Although it's a tradition, it's also a potential source of frustration and unhappiness. Not being able to buy their dream gift, or not having the funds to buy as much as they may be expecting can result in Christmas morning meltdowns. In order to avoid these as much as possible, we asked a couple of experts for their advice on how parents can help to manage their kids' expectations during the holiday season.
Promote gratitude and appreciation.
Dr. Fran Walfish says, "Teach your child(ren) to genuinely thank the giver of a gift. If your child makes comments like, 'I don't like that' or 'I wanted something else,' have your child correct it right then and there. Correcting is not an apology. It's restating your comment in a respectful way."
Make a list, check it twice.
Silvana Clark, professional speaker and author, has the following recommendation to help parents figure out what their kids really want. "Have kids make a list of 10 items they want. Tell them to rank the gifts in order, with 10 being their very favorite present. Every two to three days, ask them to revise their list. You'll see a pattern for what they really want."
Teach them to manage their disappointment.
"Teach kids to react politely if they are disappointed with the gift they receive. Teach empathy with kindness by helping your child imagine what it feels like to see a disappointed face on the receiver of the gift," says Dr. Walfish.
If appropriate, offer choices.
Clark recommends offering choices. "With older kids, give them a choice: Would they want one or two 'major' presents or five to six smaller gifts?"
Focus on family togetherness.
Dr. Walfish explains, "Contrary to popular belief, what kids love most about Christmas and Hanukkah is not the gifts, it is the bonding and coming together of family. The adults who come to my office do not remember what they 'got' as a child for the holidays. But they do remember family dinners, parties and unity."
Place the emphasis on giving instead of getting.
Clark suggests, "Try to start discussions about what they will give to Grandma, their siblings, etc. Place the emphasis on making cards or gifts or buying inexpensive gifts for relatives and family."