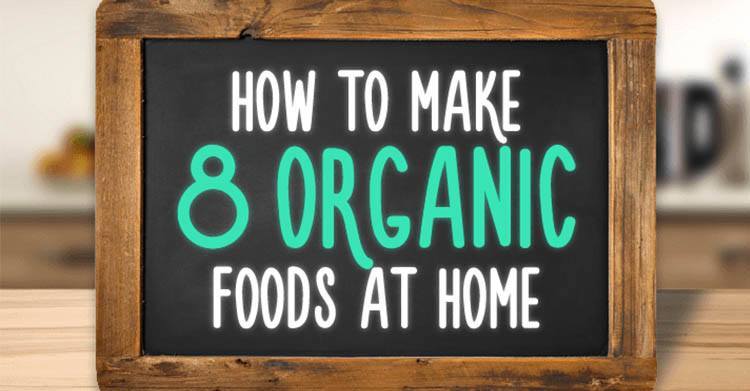 How to Make 8 Organic Foods at Home
Disclaimer: This post was originally published on our UK partner's site.
We all know it's good to eat healthily. Common sense dictates you should choose plenty of fresh fruits, vegetables, whole grains and lean proteins for a nutritious diet. But when wandering the aisles of your local supermarket, another question arises: should you also buy organic?
Organic food is known for being slightly more expensive than it's non-organic counterparts. Many argue it's more nutritious, safer to eat, healthier – and most important of all – tastes better. It all sounds ideal, but it's not always feasible for everyone's budget.
But enjoying organic food shouldn't be confined to the foodie elite. You can easily make some of your favourite foods at home for a fraction of the cost.
One of our favourite recipes is for the delicious protein bar, made in four easy steps! Check out the full infographic below for more organic (and delicious) recipes. Then all that's left is to roll up your sleeves and get to work!

Embed This Image On Your Site (copy code below):