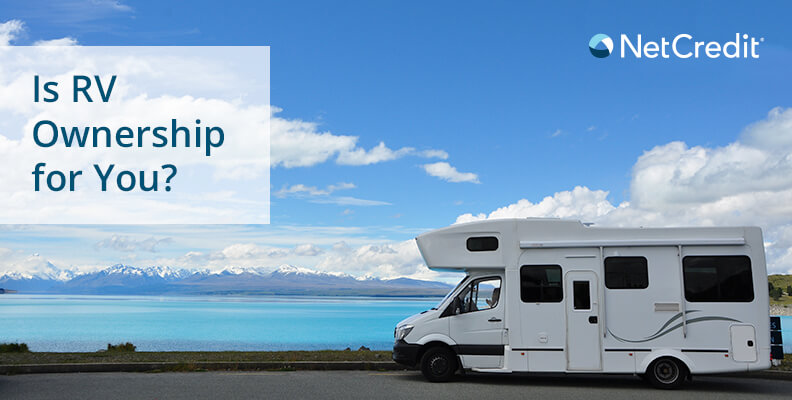 The Hidden and Upfront Costs of RV Ownership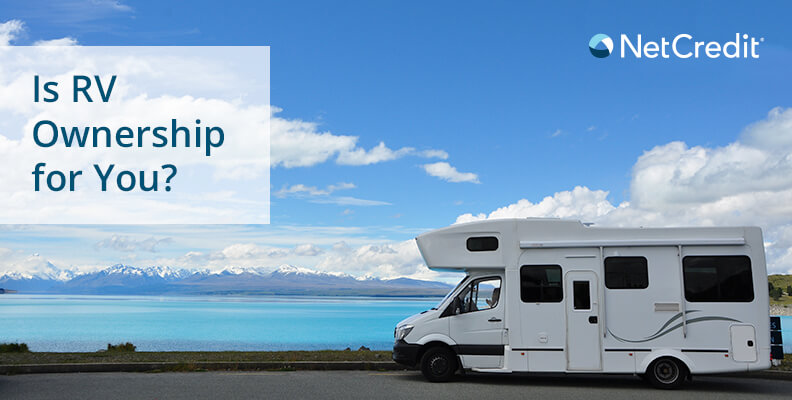 The beautiful summer months can inspire families to get outside and explore their local woods and campgrounds. Summer can even inspire some to buy an RV of their own. Although your family may get a lot of enjoyment from a camper or motorhome, it's not a purchase that should be taken lightly. We spoke with Bob Wagner of Colton RV to find out what consumers need to know before making this big purchase.
How much should a consumer be prepared to pay for an RV?
Purchasing an RV is similar to purchasing a car/truck. There is a vehicle for everyone's budget, with a wide range of amenities available. Consumers can purchase a brand new base model travel trailer for as little as $14,000, whereas a larger motorhome with luxury amenities sells for upwards of $400,000.
Is it better to purchase a new vehicle or used? What are the costs that could be associated with both? 
If working with a reputable dealer, a used vehicle can be a great option for first-time buyers. However, as with any used vehicle, there has been wear and tear, which may require more upkeep than a new trailer. Consumers must also consider whether or not they will wish to retrofit their used vehicle to fit their needs.
When purchasing a new vehicle, consumers often have the option to choose from a wide variety of styles and features, essentially customizing their vehicle to their specifications. If a consumer knows there are a number of must-haves for their vehicle that they simply cannot find in a used vehicle, it can be more cost-effective to purchase a newer vehicle than to invest in upgrading a used vehicle.
Are there costs that could be considered hidden that consumers should know about? 
The main cost associated with owning an RV is fuel, and consumers need to take into consideration their expected yearly mileage and fuel efficiency of their vehicle before making a purchase. Many RV dealers are educated on expected fuel consumption for both travel trailers and motorhomes, and can educate new owners on what to expect when taking their vehicle on the road.
As with any vehicle type, maintenance and repair costs are often a factor. In year one, consumers should expect a zero repair cost and many dealers will offer warranties, which offer consumers peace of mind. However, consumers should be prepared for preventative maintenance, including oil changes and tire rotation roughly every 3,500 – 5,000 miles. 
Consumers in cold-weather states will need to winterize their vehicle, a process which protects the vehicle from harsh weather and prepares the RV for storage. This service varies from dealer to dealer but can be performed for as little as $100.
Is it more cost-effective or beneficial to buy one type of vehicle over another (a travel trailer versus a motorhome, etc.)?
This depends on the consumer's expected use. Although a small travel trailer may save on fuel costs, a motorhome can be more cost-effective if a consumer expects to use their vehicle more frequently.
Consumers should take into consideration their duration of stay as well. With larger vehicles, RV owners have access to amenities such as kitchen/dining, working showers and entertainment. Motorhomes and larger travel trailers/fifth wheels offer consumers the ability to prepare their own food and provide entertainment without having to leave their campsite. A small family can incur a number of offsite expenses during a long stay when such amenities are not available.
How easy is it to resell or trade in an RV, should the owners eventually decide to do so? 
RVs do depreciate in value quickly. However, should the vehicle be kept in excellent condition, trading it in is a hassle-free experience. Many first-time buyers look for used vehicles, so RV dealers are happy to add used vehicles to their inventory.
Keeping a complete service record for the vehicle will ensure that vehicle owners get a fair price for their trade. It is also recommended that owners service their vehicle with the dealer where they purchased the vehicle. Dealers are more likely to pay a higher price for a vehicle that they are familiar with.
Are there any other tips that consumer should be aware of before making such a purchase?
Consumers should take all expenses into consideration, as well as their expected use. Owning an RV goes beyond the purchase price, and ownership can become overbearing for the ill prepared. Be sure to work with a reputable dealer who can properly educate you on what to expect, and continue to provide that service after you drive the vehicle off the lot.