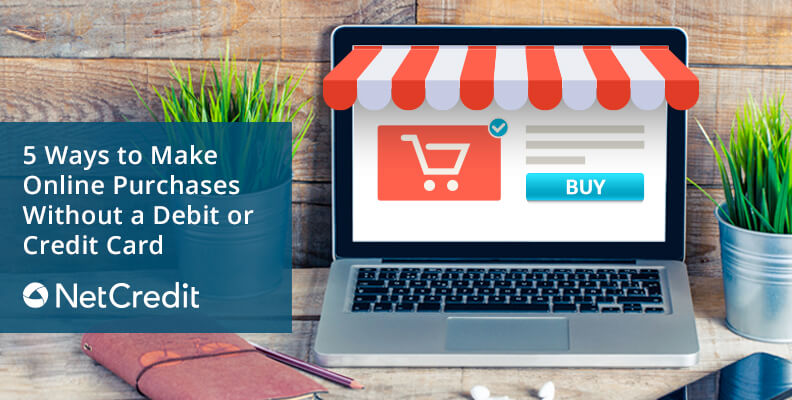 5 Ways to Make Online Purchases Without a Debit or Credit Card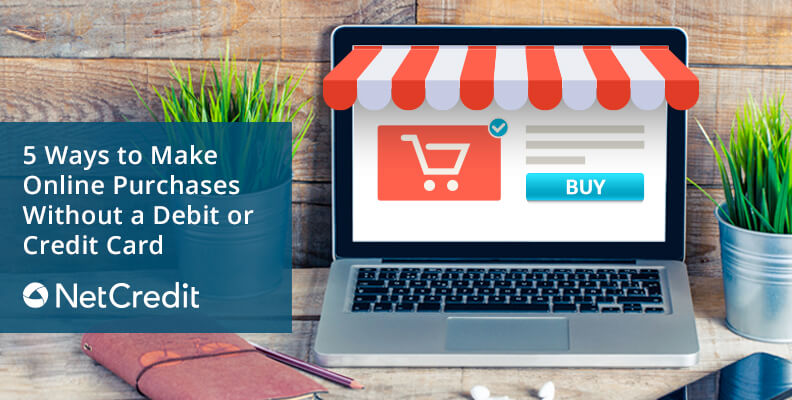 Online shopping has increased 41% since 2014, a sure sign that internet-based consumerism isn't going anywhere — and for good reason.1 Retailers often offer a larger selection online than in stores, not to mention the added convenience of home delivery. But until recently, that convenience has been largely out of reach for many of those who are unbanked or underbanked, as they often lack a credit or debit card to make online purchases with.
Fortunately for those without plastic payment systems, several retailers and services are ushering in alternative, cash-friendly solutions. Note that despite the convenience, many of these services come with various fees, so it's essential to conduct careful research before committing to any card-less options.
PayNearMe
PayNearMe is a service that lets consumers use cash for purchases they might typically need a card for, including bill pay and online purchases. For online orders, users can choose the PayNearMe option within the checkout menu (although not all online retailers offer this).
Next, you'll get a receipt to either print or display on your mobile phone. Take this to a 7-Eleven or ACE Cash Express and make your payment in cash. The cashier will then scan the printed receipt to notify the online vendor that you have paid in full.
Coinstar
You probably know Coinstar as the grocery store kiosks that let customers exchange their change collection for dollar bills. But these green machines can also turn cash and bills into gift cards for retailers such as Amazon, iTunes and Old Navy, all of which can be redeemed online.
Walmart
In 2012 Walmart introduced a "Pay with Cash" option for online orders at Walmart.com, making it the first major retailer to allow customers to make online purchases without a credit, debit or prepaid card. To utilize this feature, select the "cash" option during the online checkout process, print the receipt, then head to a Walmart location within 48 hours to pay at a register. Once the payment is complete, the shipping process begins.
Toys "R" Us
Similar to Walmart, Toys "R" Us now offers the option to order online and pay in-store. Customers can reserve their purchase online by selecting "Pay In Store" in the online checkout process. They'll receive an email receipt to print or display on their mobile phone. The customer can then present this receipt at any Toys "R" Us or Babies "R" Us store in the next 48 hours and pay with cash. The shipping process begins once payments are made.
Gift Cards
Many convenience stores and drug stores now carry a wide selection of retail gift cards, from the generic Visa prepaid card to Amazon. These cards can be purchased with cash and, in most cases, used for online transactions.
References
1Gesenhues, A. (June 9, 2016). Retail study: 9 out of 10 consumers say free shipping No. 1 incentive to shop online more. Retrieved October 28, 2016, from http://marketingland.com/e-commerce-report-9-10-consumers-say-free-shipping-no-1-incentive-shop-online-180280