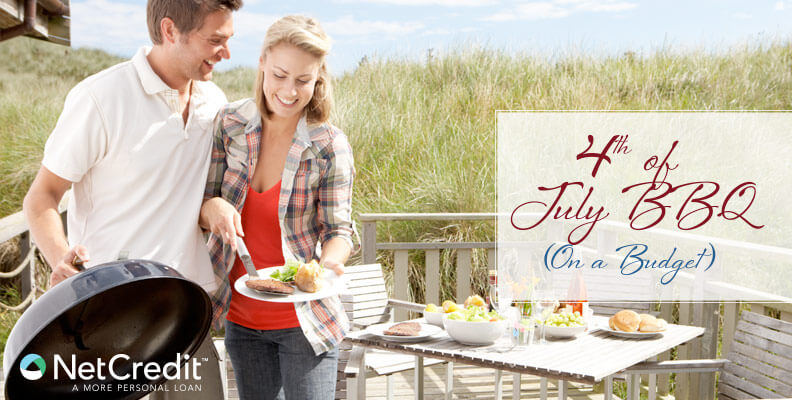 Fourth of July BBQ On a Budget
The Fourth of July is one of the best days of the entire summer. There's food, games, family and a whole lot of fireworks. This year, you've decided you want your home to be BBQ central. However, you're on a bit of budget. Check out how to make your grilling event the best of the summer with our budget-friendly 4th of July BBQ infographic!
Infographic Roundup
Fourth of July celebrates the independence and birth of the United States of America. It also happens to be one of the best days of the year to host an awesome BBQ! Check out how to throw one awesome BBQ on a budget.
Fun But Frugal Décor
Dress Up the Table!
Simple tablecloths from the dollar store immediately make any plain table festive.
Mason Jar Bouquets.
Purchase a few bouquets of assorted flowers and separate them into mason jars. Place your mini arrangements around your space!
Tea Lights.
When the sun sets, ignite the tea lights you placed around your home. It will set a fun mood for an evening of fireworks.
DIY Spice Rub
All-Purpose BBQ Rub1
Mix the following ingredients together in a large mixing bowl! Rub on all meat you are preparing.
½ cup brown sugar
½ cup paprika
1 tbsp. pepper
1 tbsp. salt
1 tbsp. chili powder
1 tbsp. garlic powder
1 tbsp. onion powder
Meat Manual
You don't need to break the bank and blow your budget on the meat!
Steak
For steak, opt for flank steak.
Chicken
For chicken, go for legs and thighs.
Hot Dogs & Burgers
Don't forget, hot dogs and burgers are always a fan favorite.
Grill Prep 
One of the easiest ways to save money is to prepare your grill before your BBQ. Follow these steps:
Clean your grill well with a hard bristled brush.
Get rid of any leftover ashes.
Before using, make sure to oil the grate!
Grilling Tip: Don't dump a whole bag of charcoal on the grill each time! A 3-pound bag can cook enough food for at least six people.