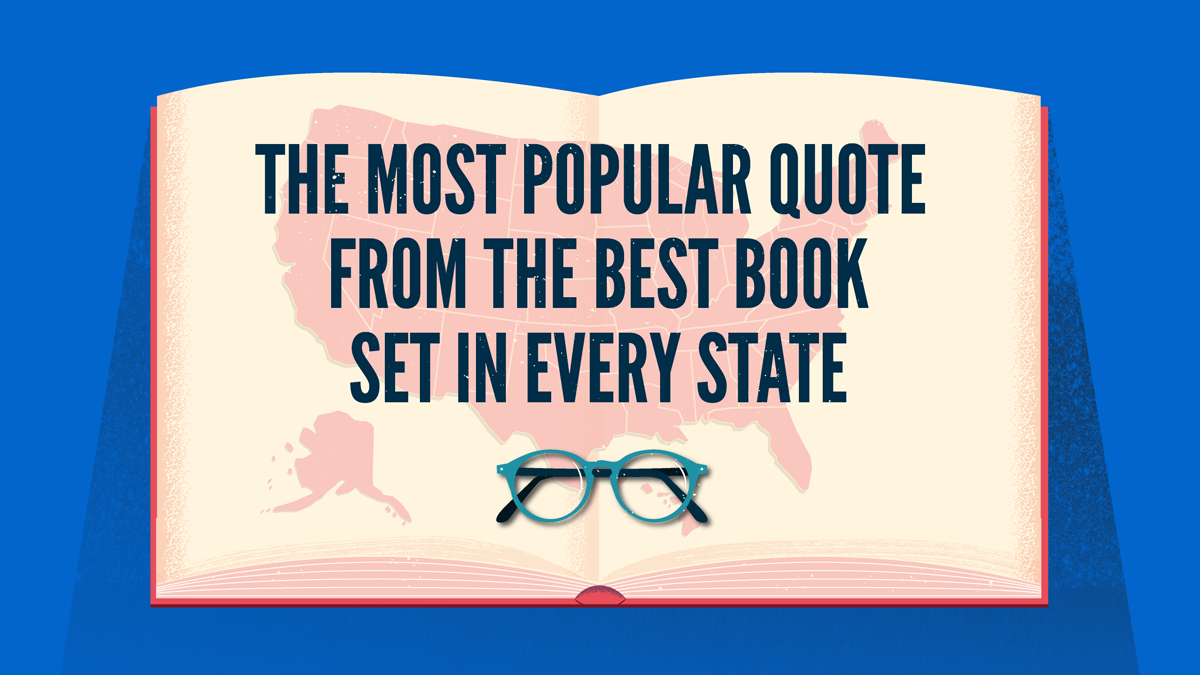 The Most Popular Quote From the Best Book Set in Every State
One of the things that makes the United States such fertile ground for fiction writers is the diversity of settings – the US is a big place, spanning numerous landscapes, climates and cultures. Each of the fifty states has its own character and culture.
Some authors, like Eudora Welty or Mark Twain, even become synonymous with the regions they write about. If you're curious about a particular state, picking up one of their books can be a great start. We've identified the top-rated novel set in each US state, along with one of each book's most popular quotes. Did the setting of these famous novels help shape the book's narrative or did they even contribute to its success?
To find these top-rated books and quotes, we initially searched online (and our local libraries) to find famous novels that were explicitly set in an American state. Once we had this (huge) list we searched Goodreads  to find out each books average rating, number of ratings and number of reviews. By combining these factors, we were able to determine which was the 'best' book in each state. Then to find the most popular quote we bought a Kindle copy of each book to discover which quote had been most frequently highlighted by readers.
So, let our illustrated map and poster series take you on an imaginary road trip around the US where you can discover the most popular quote from the best book set in every state.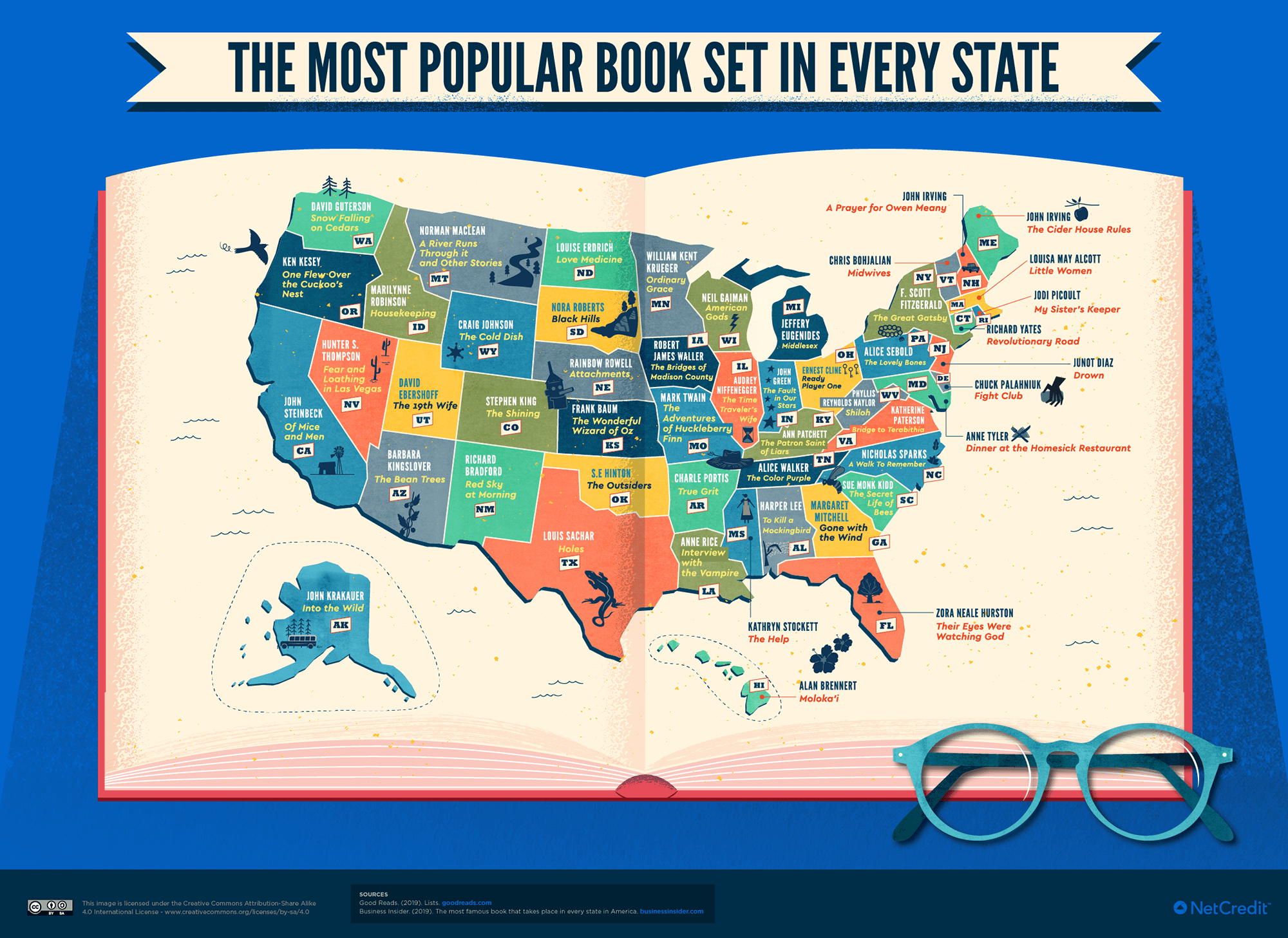 1. Alabama – To Kill a Mockingbird, by Harper Lee
Author Harper Lee grew up in Monroeville, Alabama, which served as inspiration for To Kill a Mockingbird's fictional town of Maycomb. The sweltering Alabama heat only serves to raise the tension in a racially charged story of a black man who is accused of raping a white woman.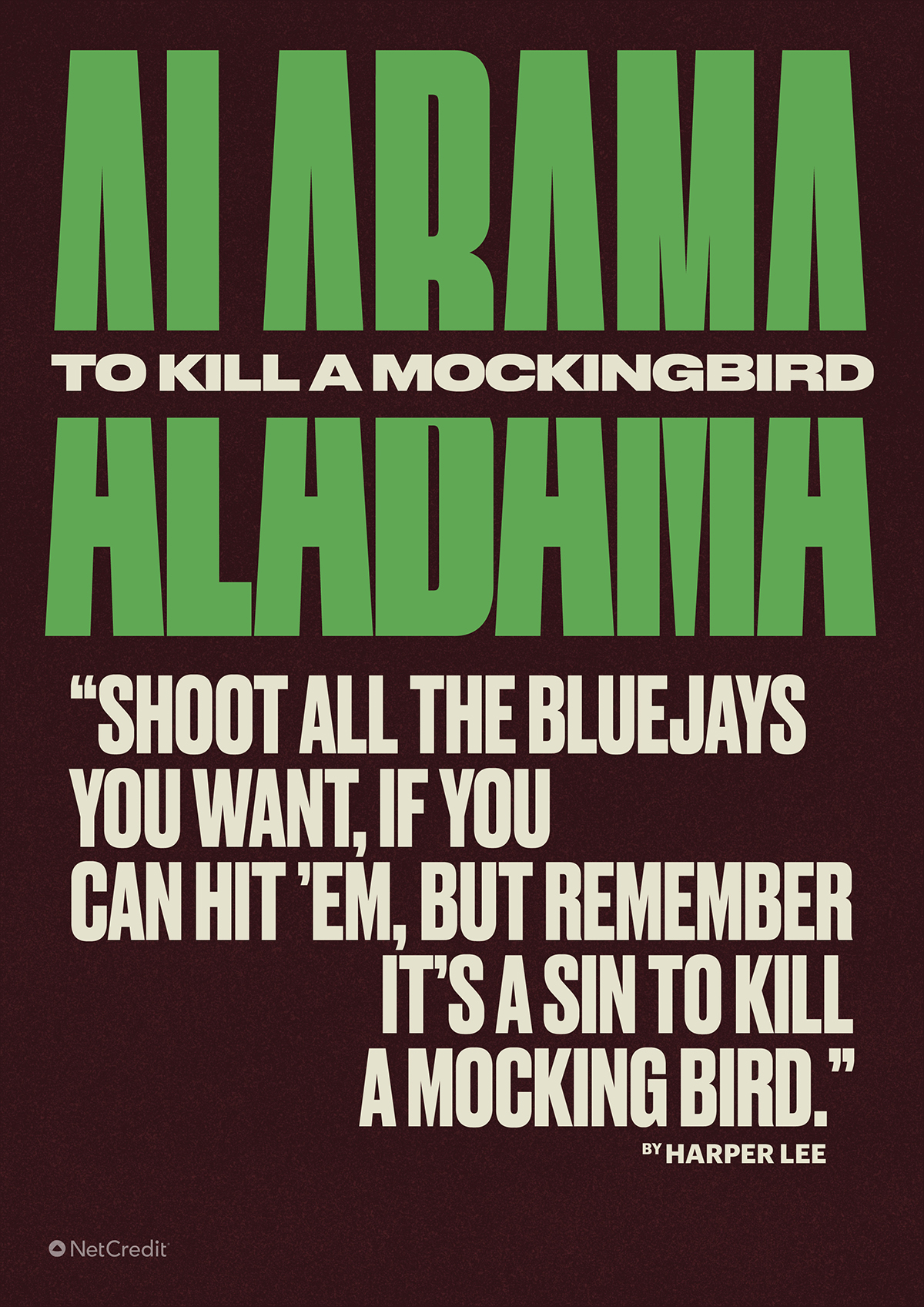 2. Alaska – Into the Wild, by Jon Krakauer
America's wildest state provides the ultimate obstacle in this non-fiction account of a young man who gives away all of his possessions and tramps off into the wilderness.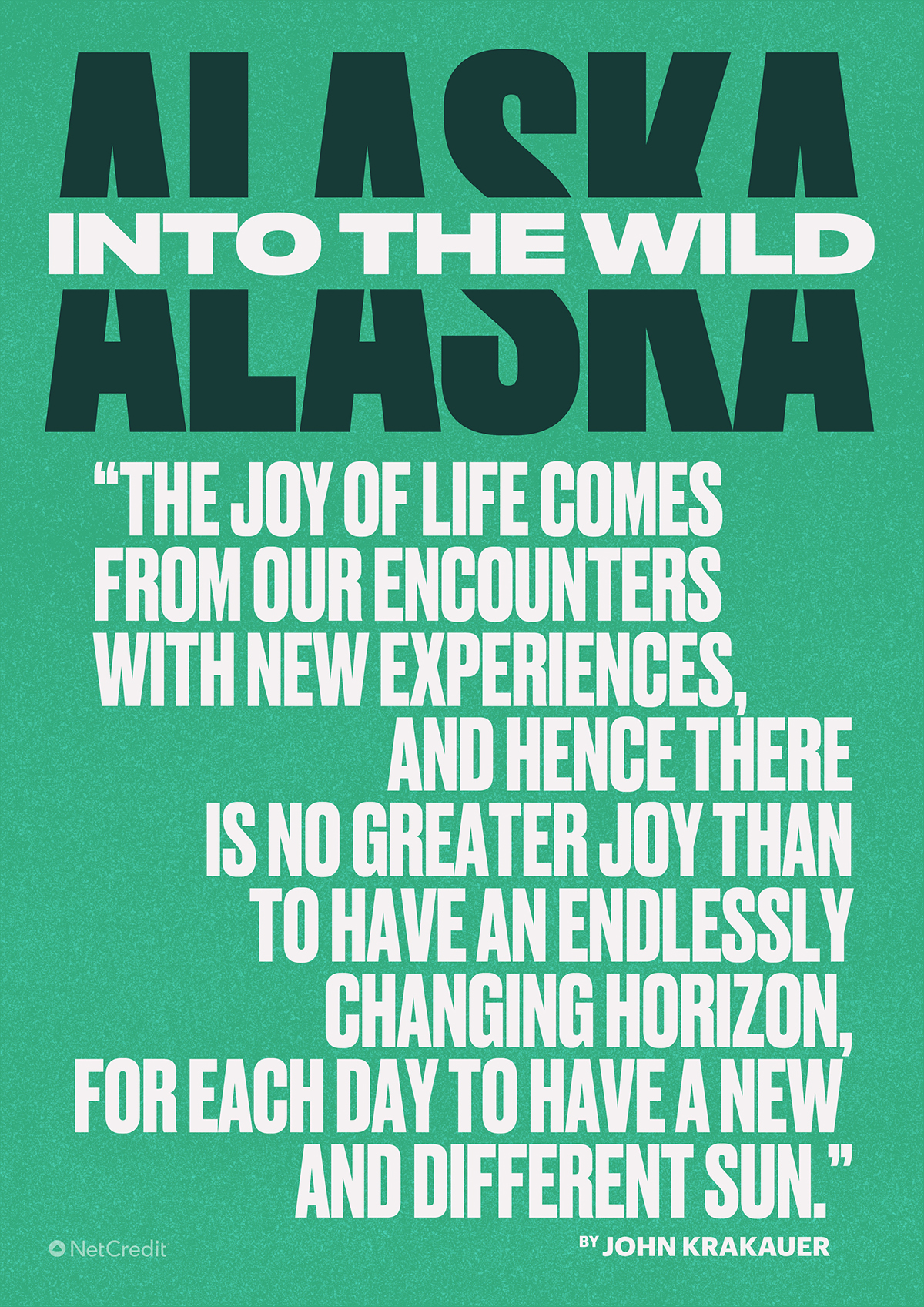 3. Arizona – The Bean Trees, by Barbara Kingsolver
Youthful protagonist Taylor trades her rural Kentucky home for the arid backdrop of Tucson, Arizona, feeling like an immigrant herself as she watches the plight of hunted immigrants passing through her new community.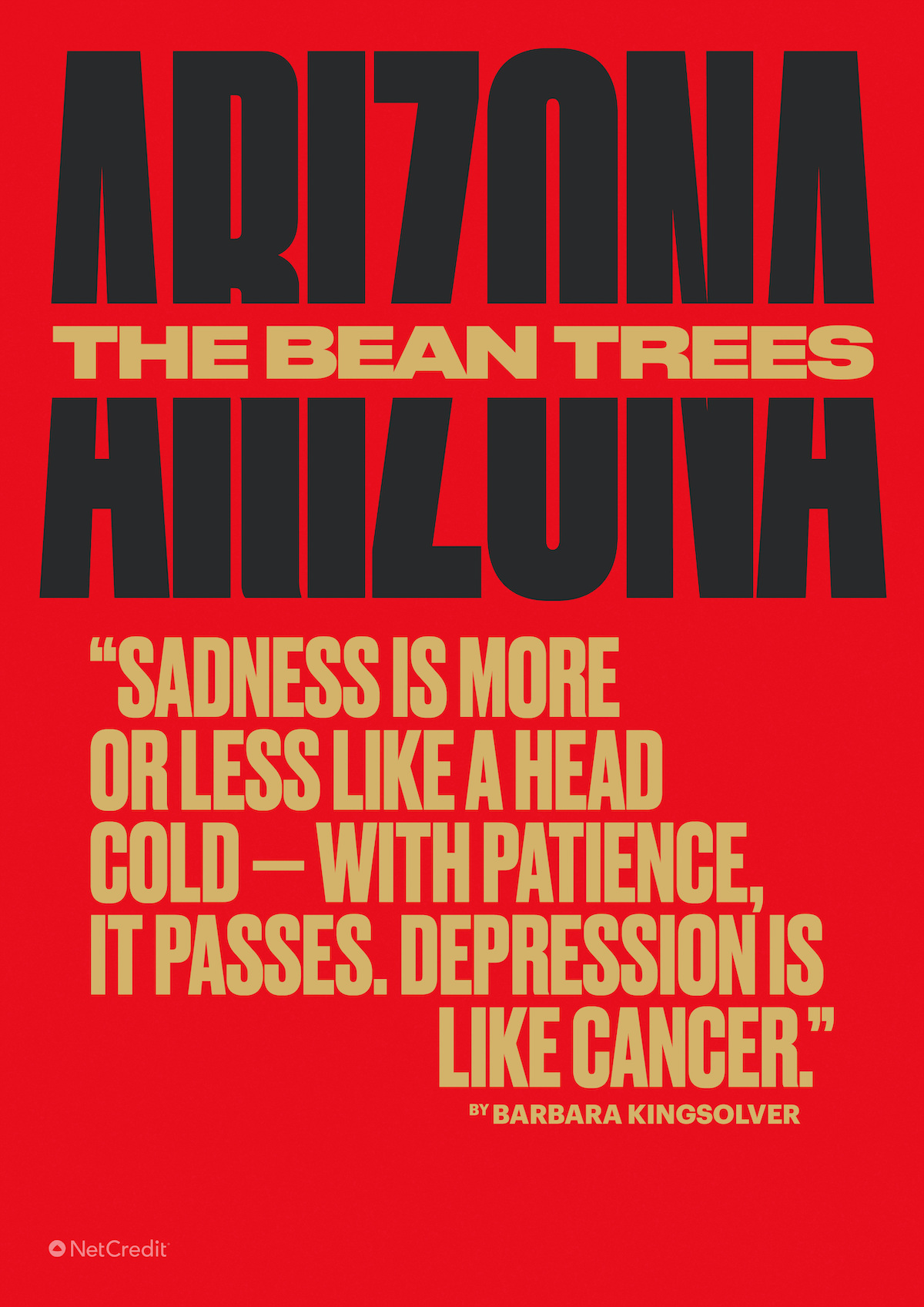 4. Arkansas – True Grit, by Charles Portis
Set in western Arkansas and the Indian Territory of the 1870s, True Grit is an iconic American Western tale of young Mattie, who hires marshal Rooster Cogburn (famously portrayed by John Wayne) to track down her father's killer.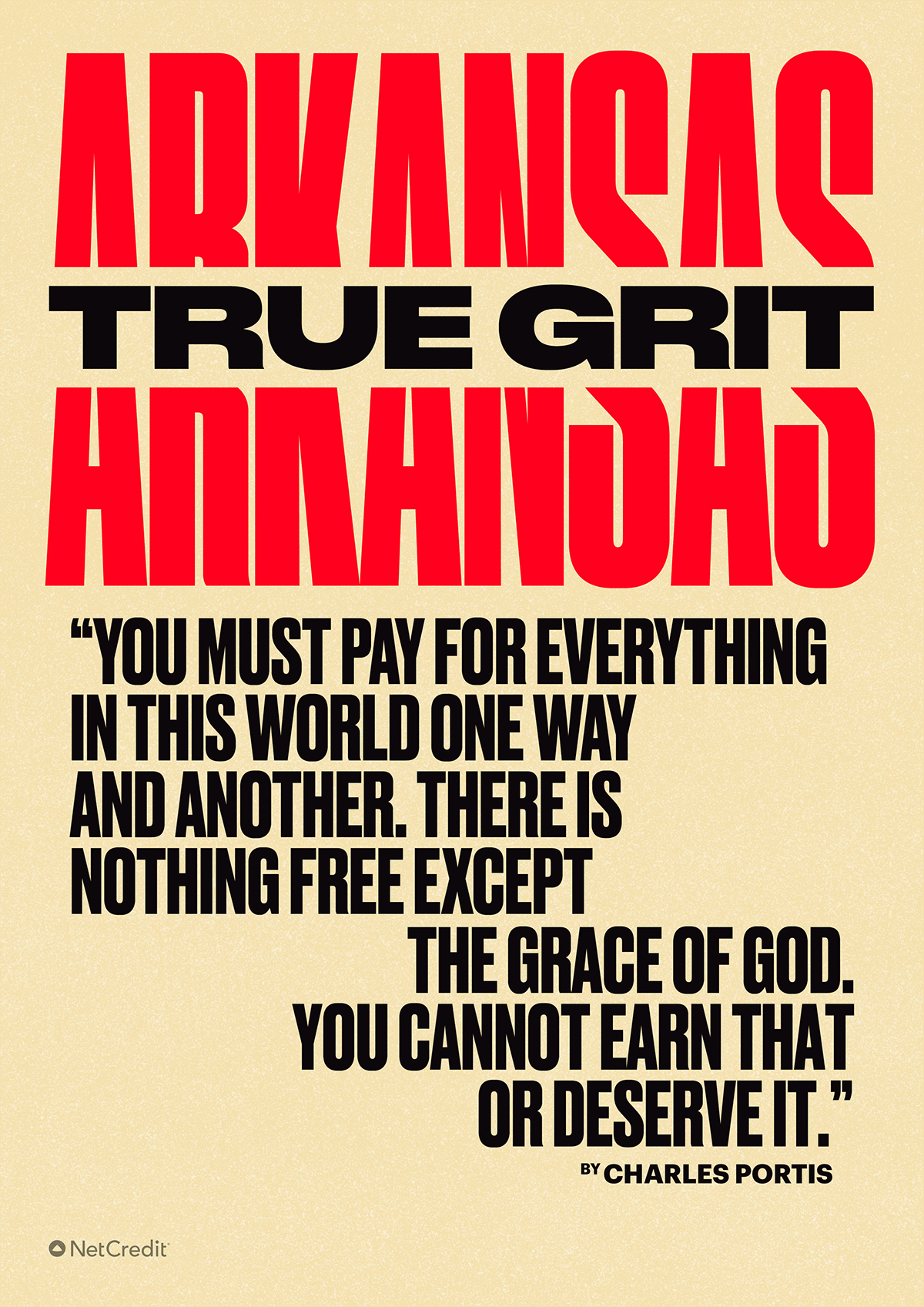 5. California – Of Mice and Men, by John Steinbeck
The vast migration of men, women and children caused by the Great Depression and the Dust Bowl serves as an important element of the setting in this story of two down-on-their-luck friends struggling for success.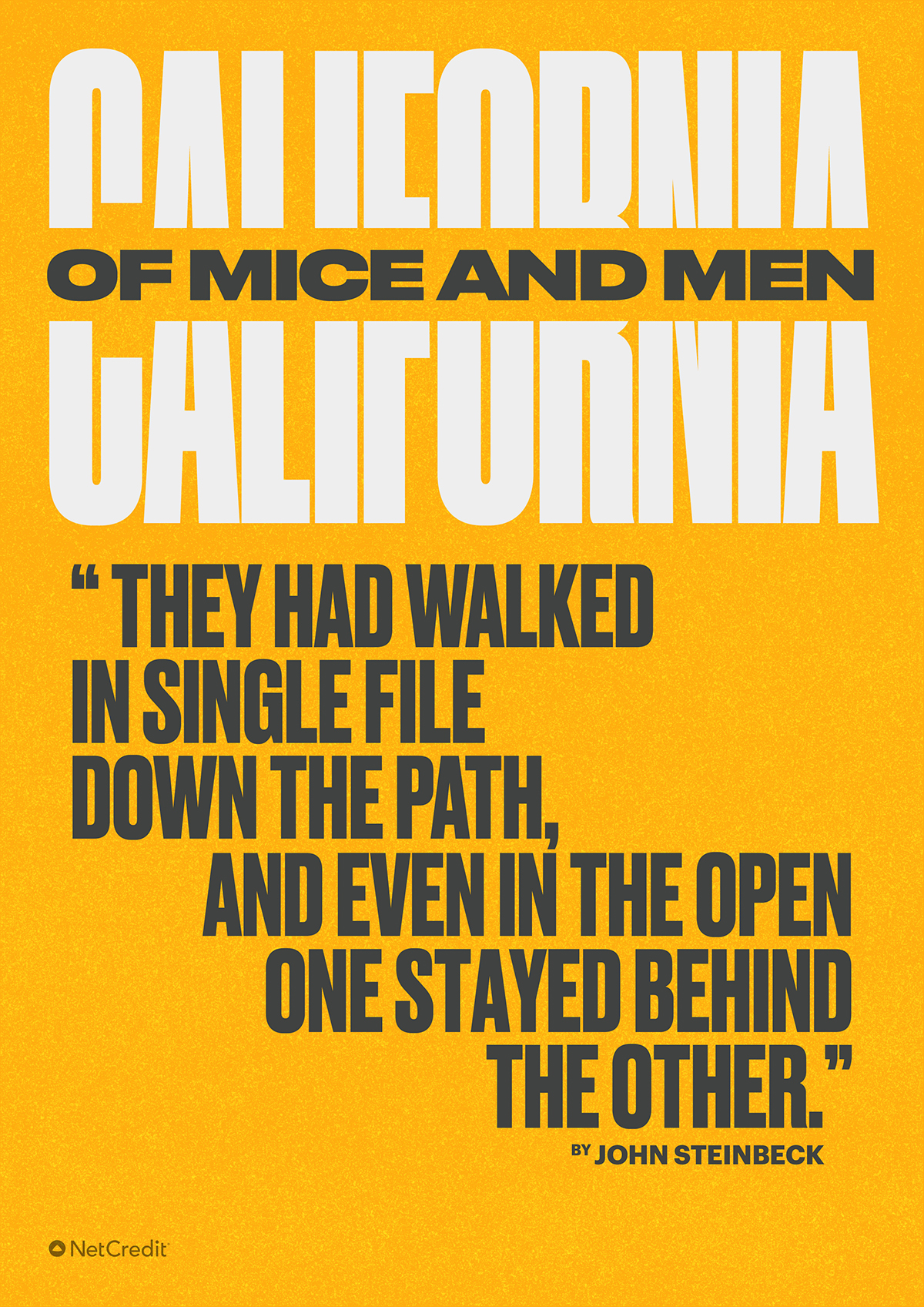 6. Colorado – The Shining, by Stephen King
The remoteness of the Colorado Rockies serves to isolate a snowbound hotel caretaker and his family as he slowly descends into madness. King wasn't a fan of Stanley Kubrick's film adaptation, however.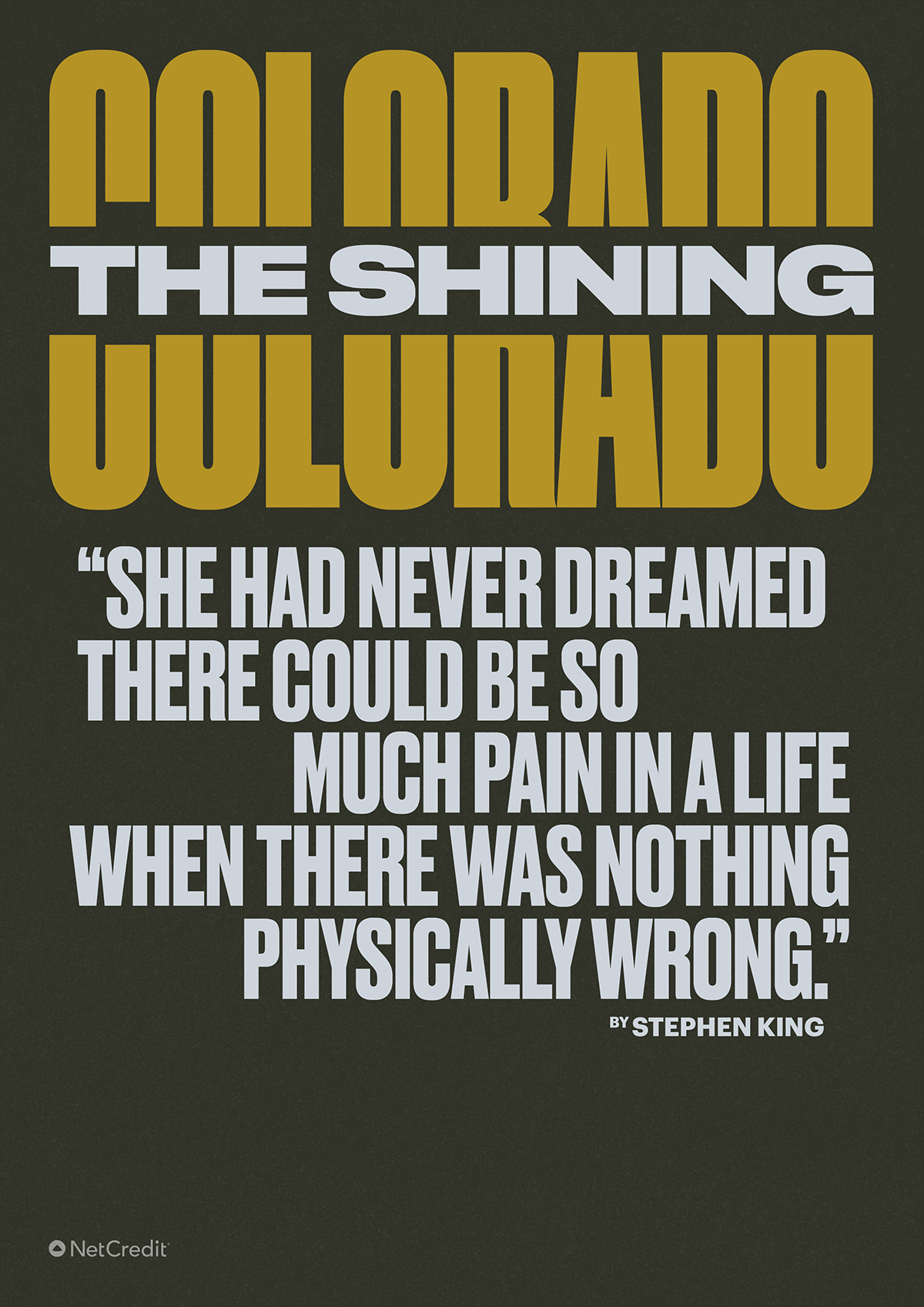 7. Connecticut – Revolutionary Road, by Richard Yates
Issues of conformity and the American Dream play out well in an idyllic Connecticut suburb in a debut novel that Kurt Vonnegut called 'The Great Gatsby of his time.'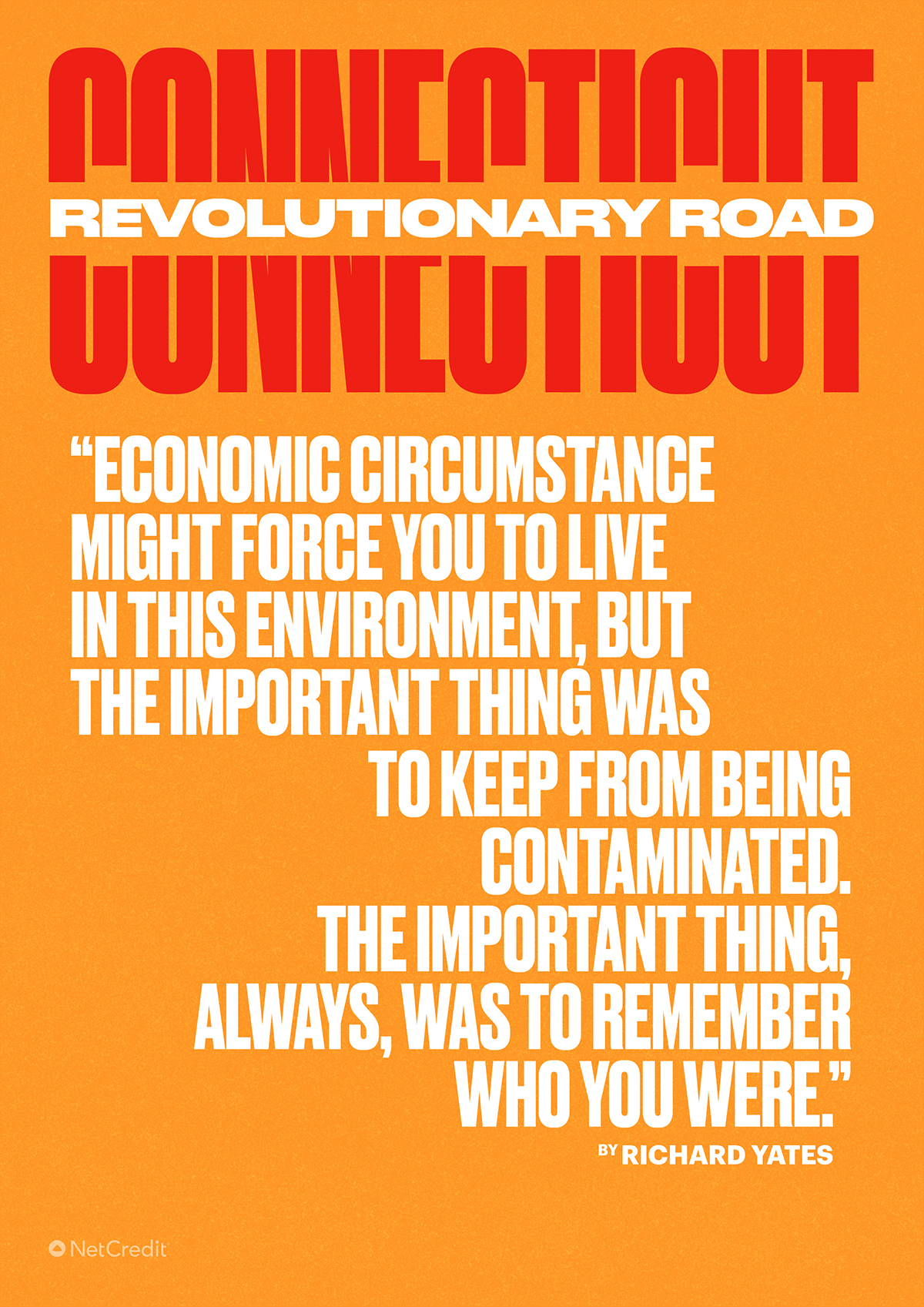 8. Delaware – Fight Club, by Chuck Palahniuk
Delaware itself doesn't play a very prominent role in this dystopic story of men unsatisfied with their lives. However, the novel has definitely had an impact on the state – real-life fight clubs have continued to crop up since Fight Club was published.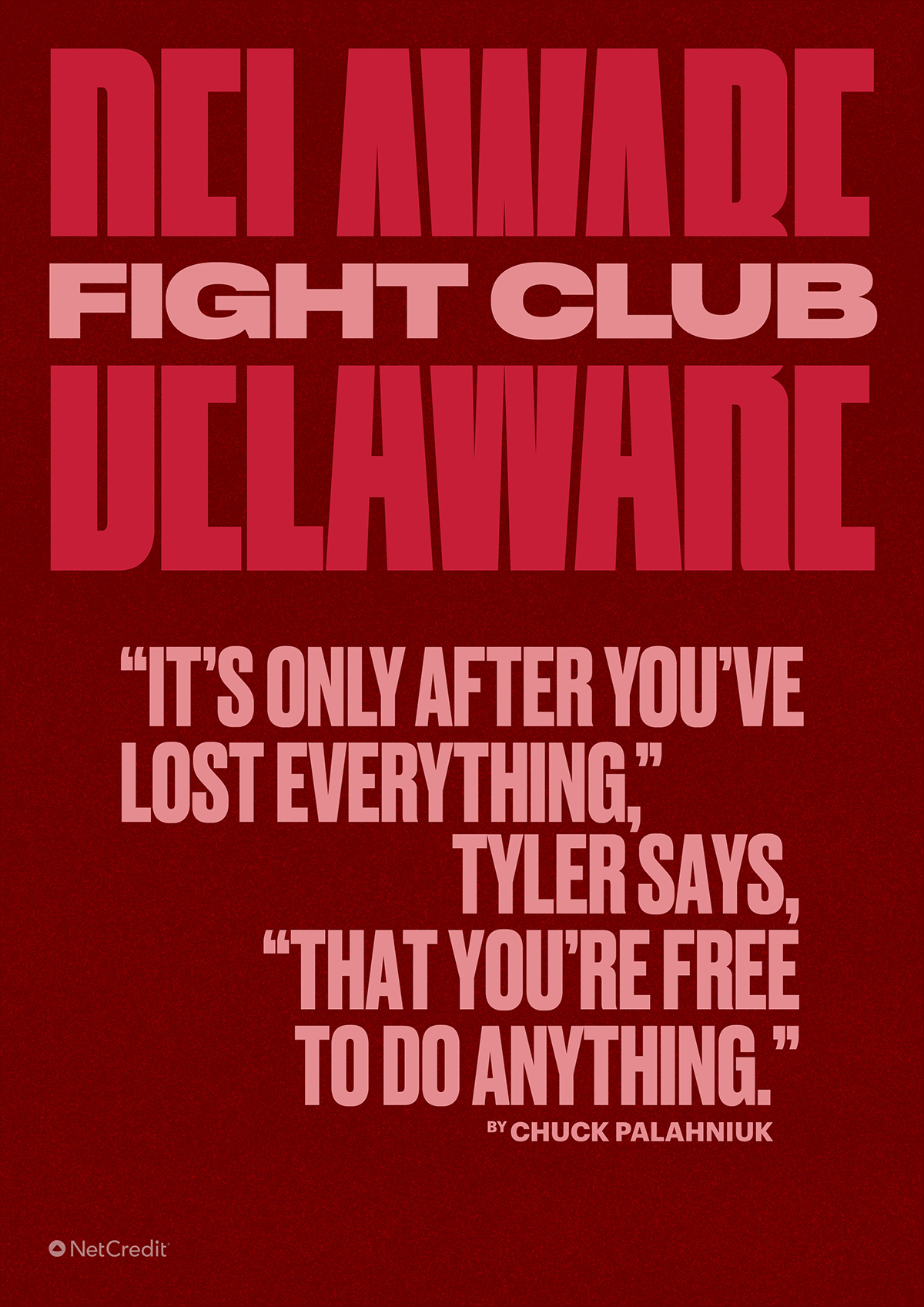 9. Florida – Their Eyes were Watching God, by Zora Neale Hurston
A Black woman's search for identity in the early 1900s plays its course across an American South that is very much still dealing with the legacy of slavery and racism.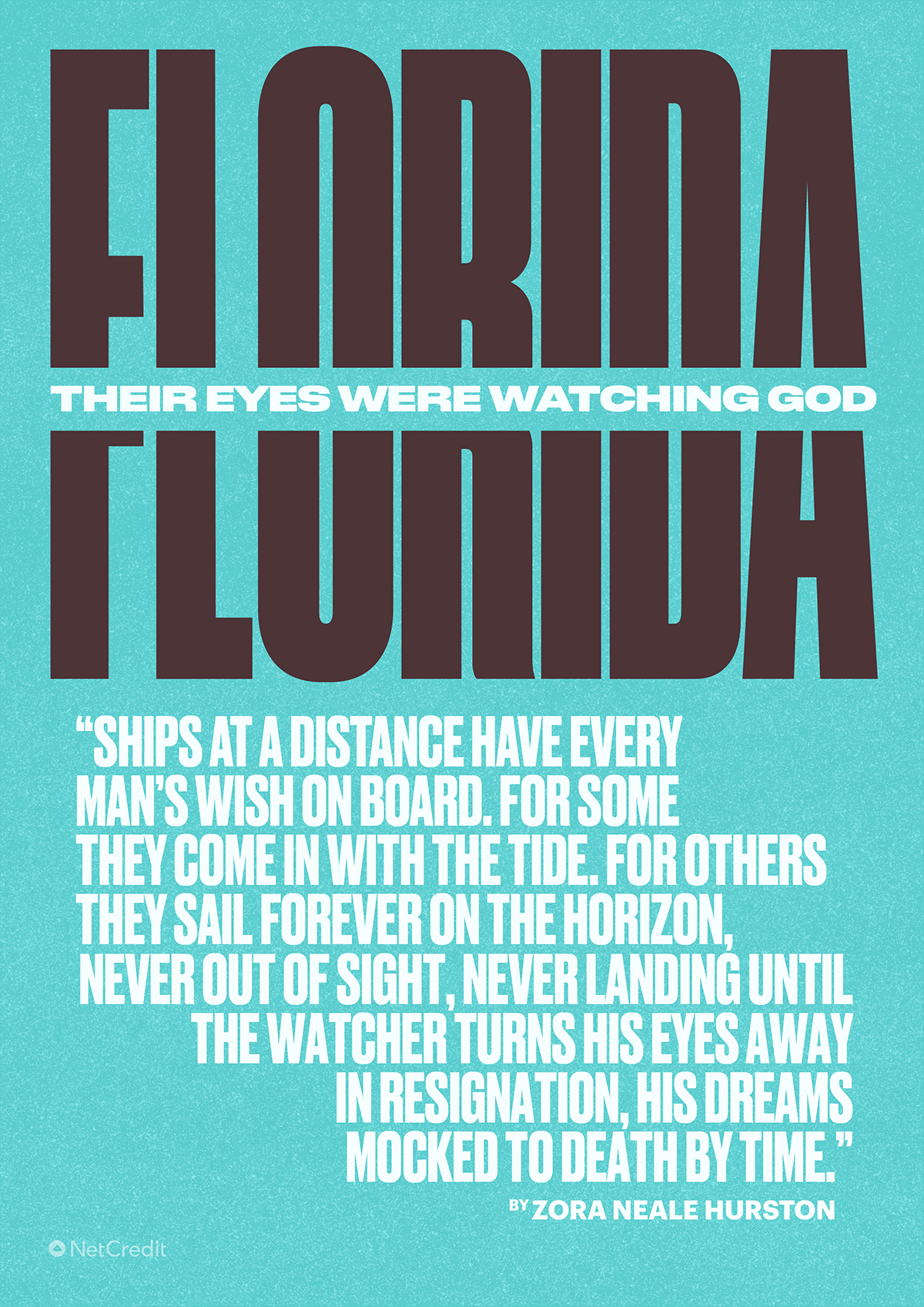 10. Georgia – Gone With the Wind, by Margaret Mitchell
Gone With the Wind couldn't be set anywhere else but Georgia. This best-selling novel of the twentieth century explores the landscape of the Old South, its social structure and the changes brought about during Reconstruction.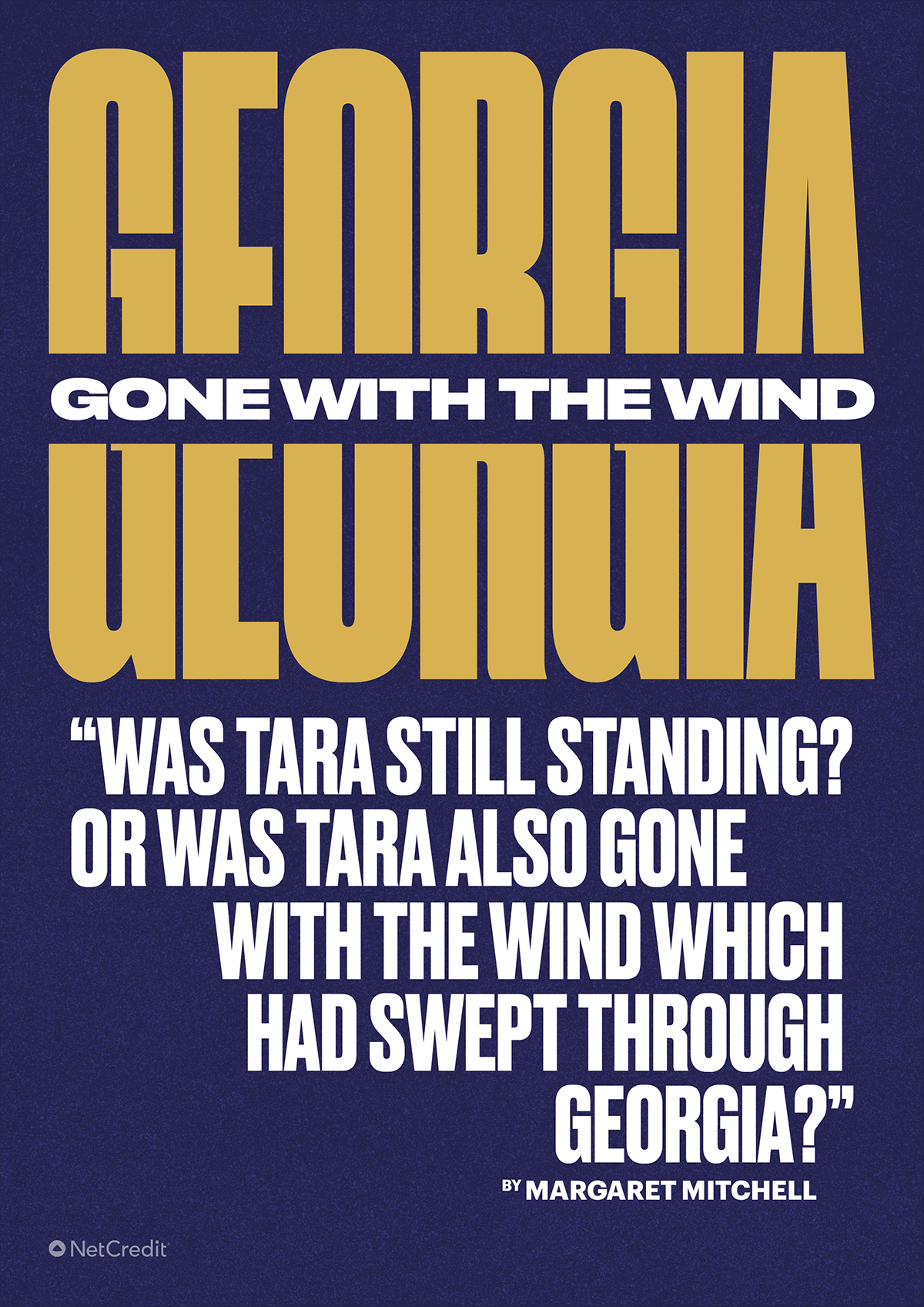 11. Hawaii – Moloka'i, by Alan Brennert
Moloka'i offers a window into the history and culture of 1890s Hawaii, through the eyes of seven-year-old Rachel. Her life is turned upside down when she contracts leprosy, and she is forcibly removed to an isolated leper colony.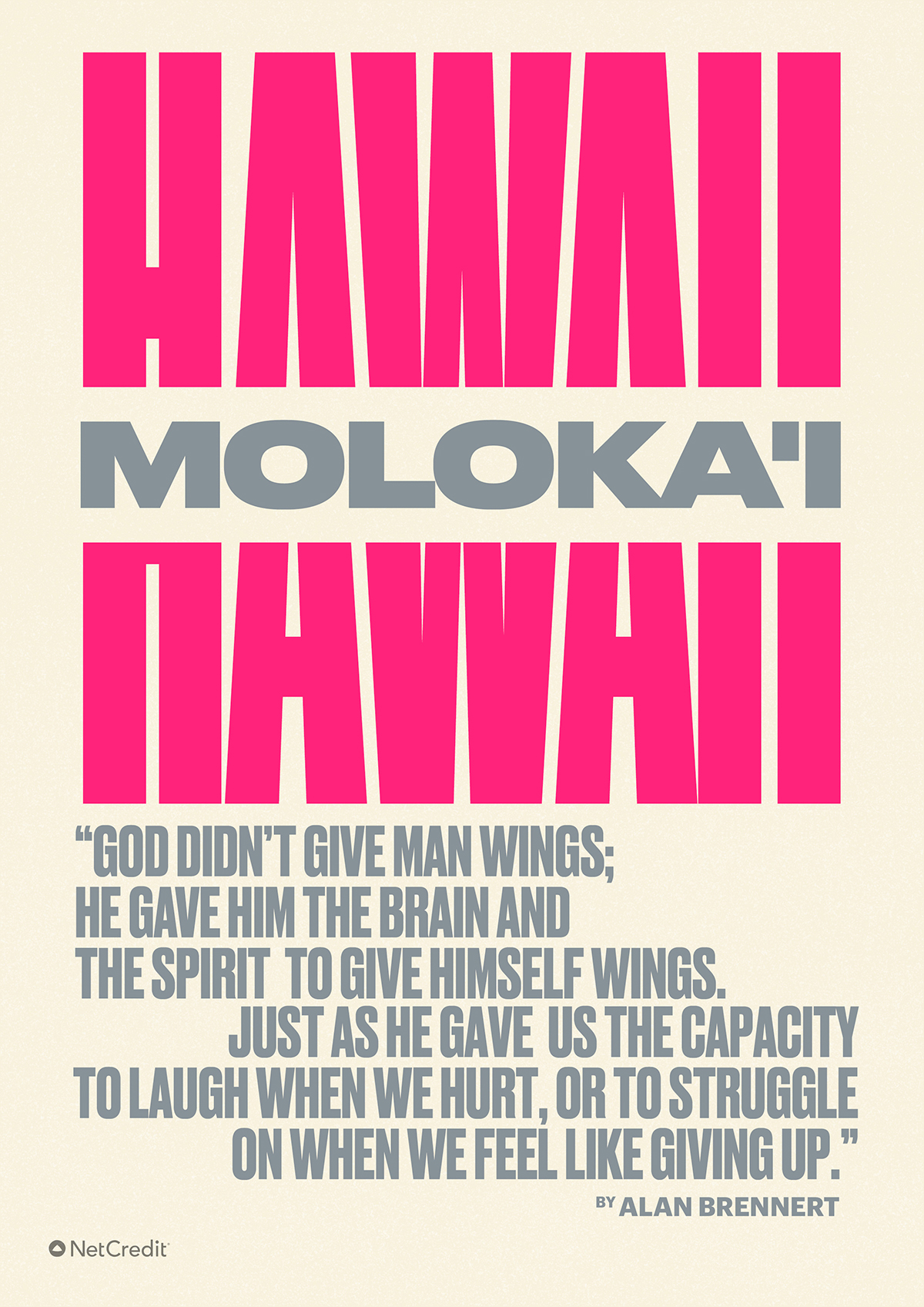 12. Idaho – Housekeeping, by Marilynne Robinson
Two sisters strive toward adulthood in the fictional town of Fingerbone, Idaho, which is described as being "chastened by an outsized landscape and extravagant weather, and chastened again by an awareness that the whole of human history had occurred elsewhere."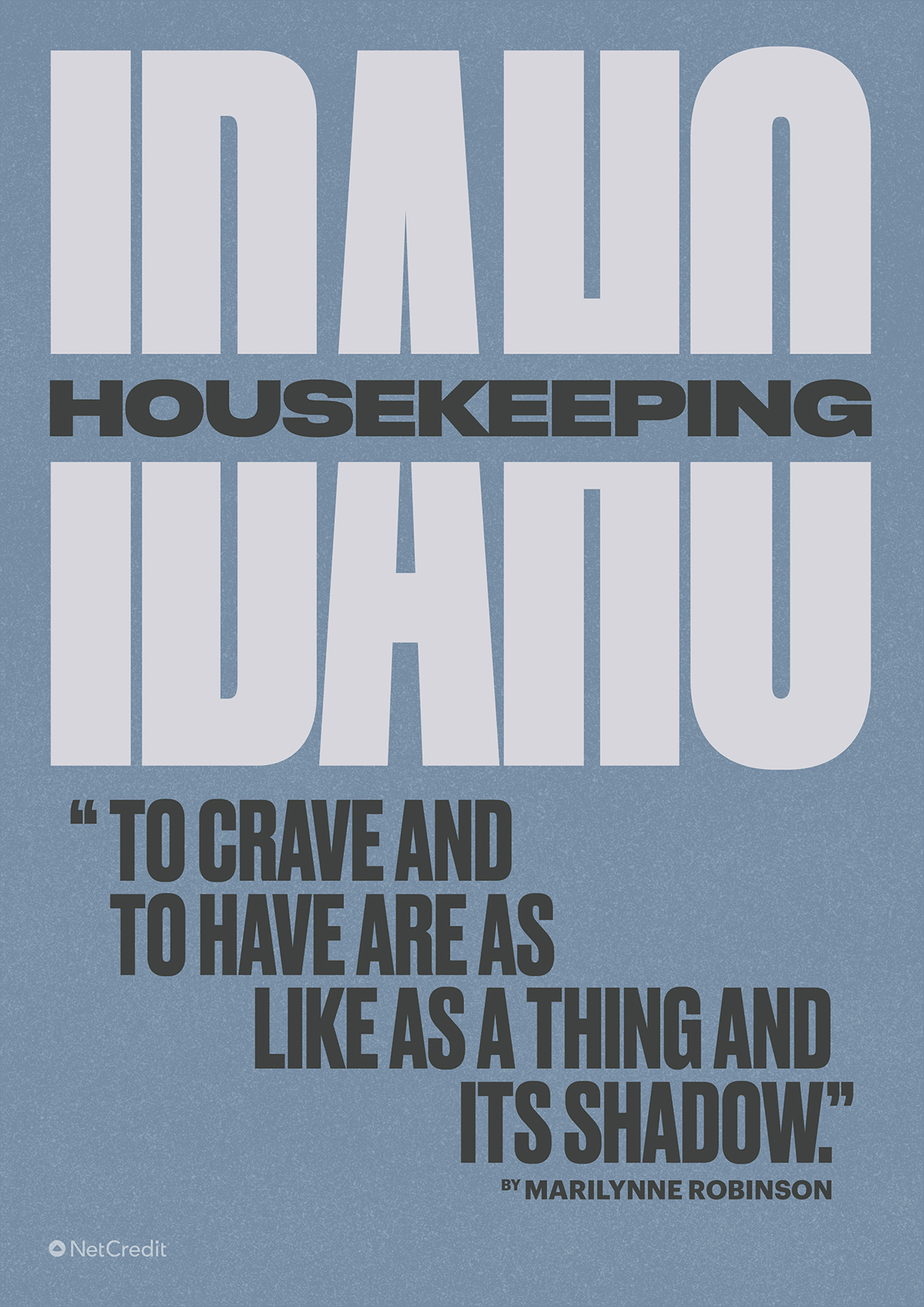 13. Illinois – The Time Traveler's Wife, by Audrey Niffenegger
The where of Chicago in The Time Traveler's Wife isn't quite as important as the when. Clare and Henry try to live a normal family life, despite his Chrono-Displacement Disorder – every so often his genetic clock resets, and he is misplaced in time.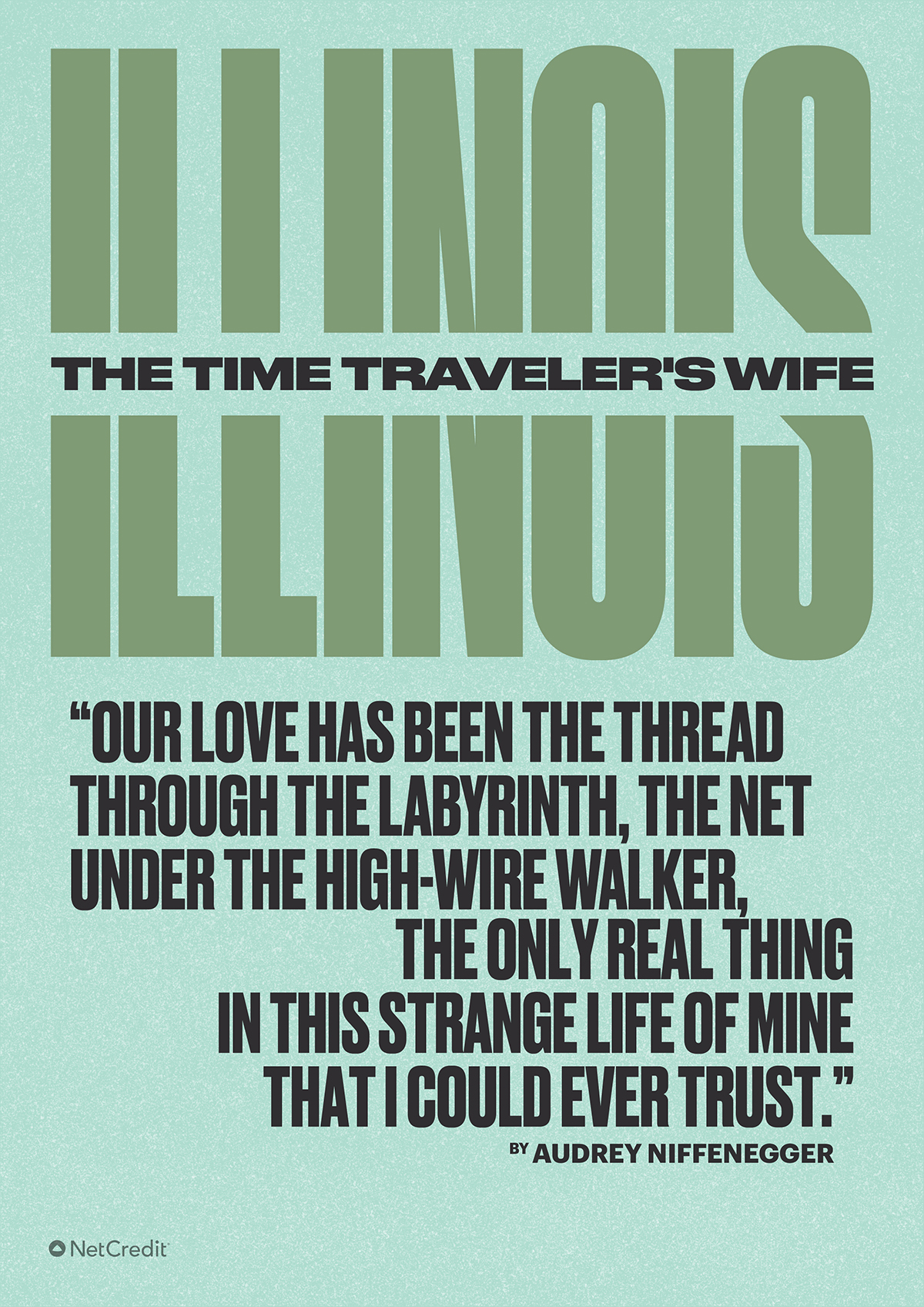 14. Indiana – The Fault in our Stars, by John Green
Protagonist Hazel describes her Indianapolis as claustrophobic: "It as a cloudy day, typical Indiana: the kind of weather that boxes you in." As a young girl with terminal cancer, hers is an indoor existence of sterile hospitals and church basements.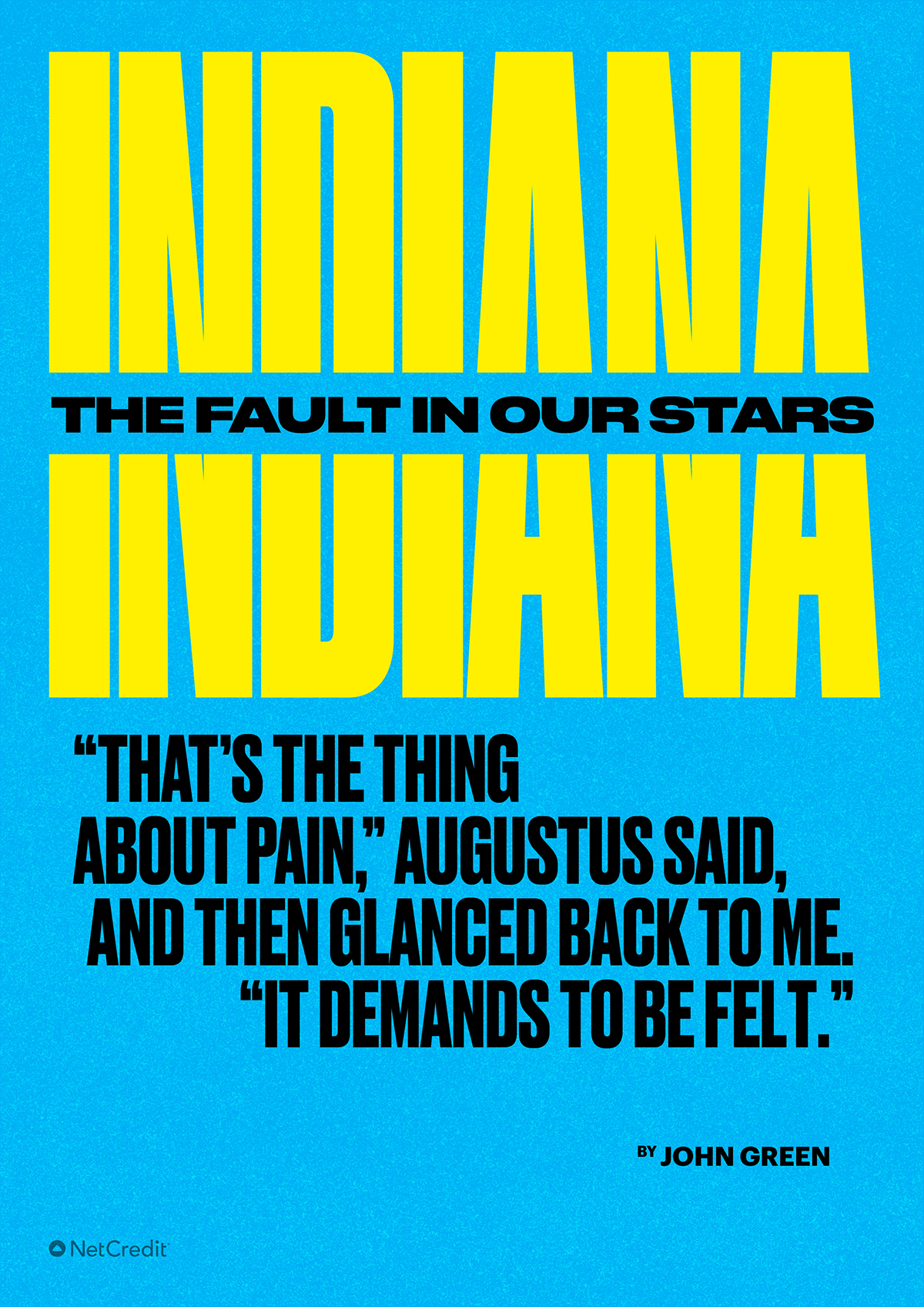 15. Iowa – The Bridges of Madison County, Robert James Waller
With prose that has been said to resemble Walt Whitman, Waller uses Iowa's titular covered bridges to draw lovers Francesca and Robert to one another.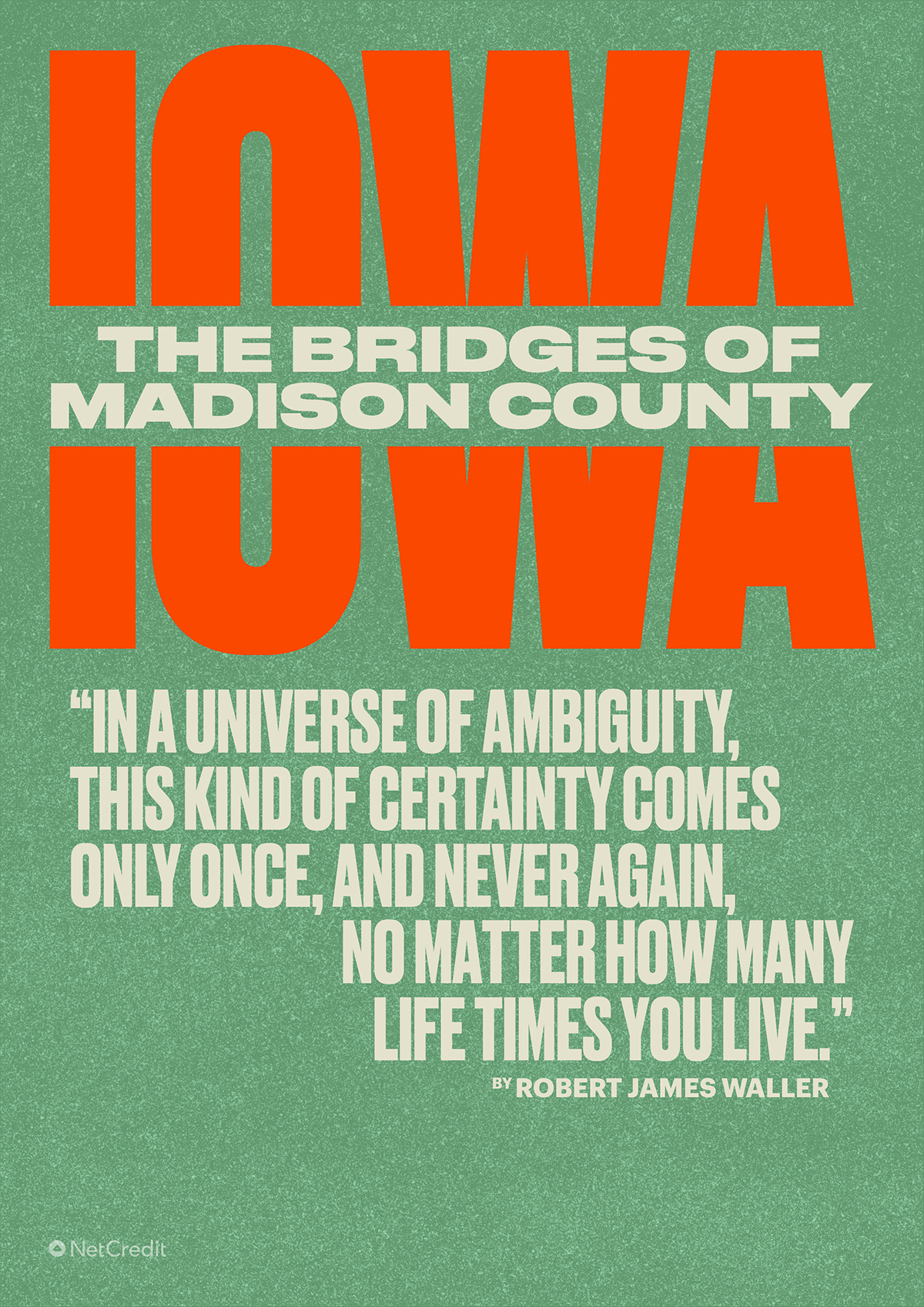 16. Kansas – The Wizard of Oz, by L. Frank Baum
Dorothy Gale is carried from her family farm by a Kansas twister and winds up in the magical land of Oz. Only by taking the Wicked Witch of the West's ruby-red slippers can she return home.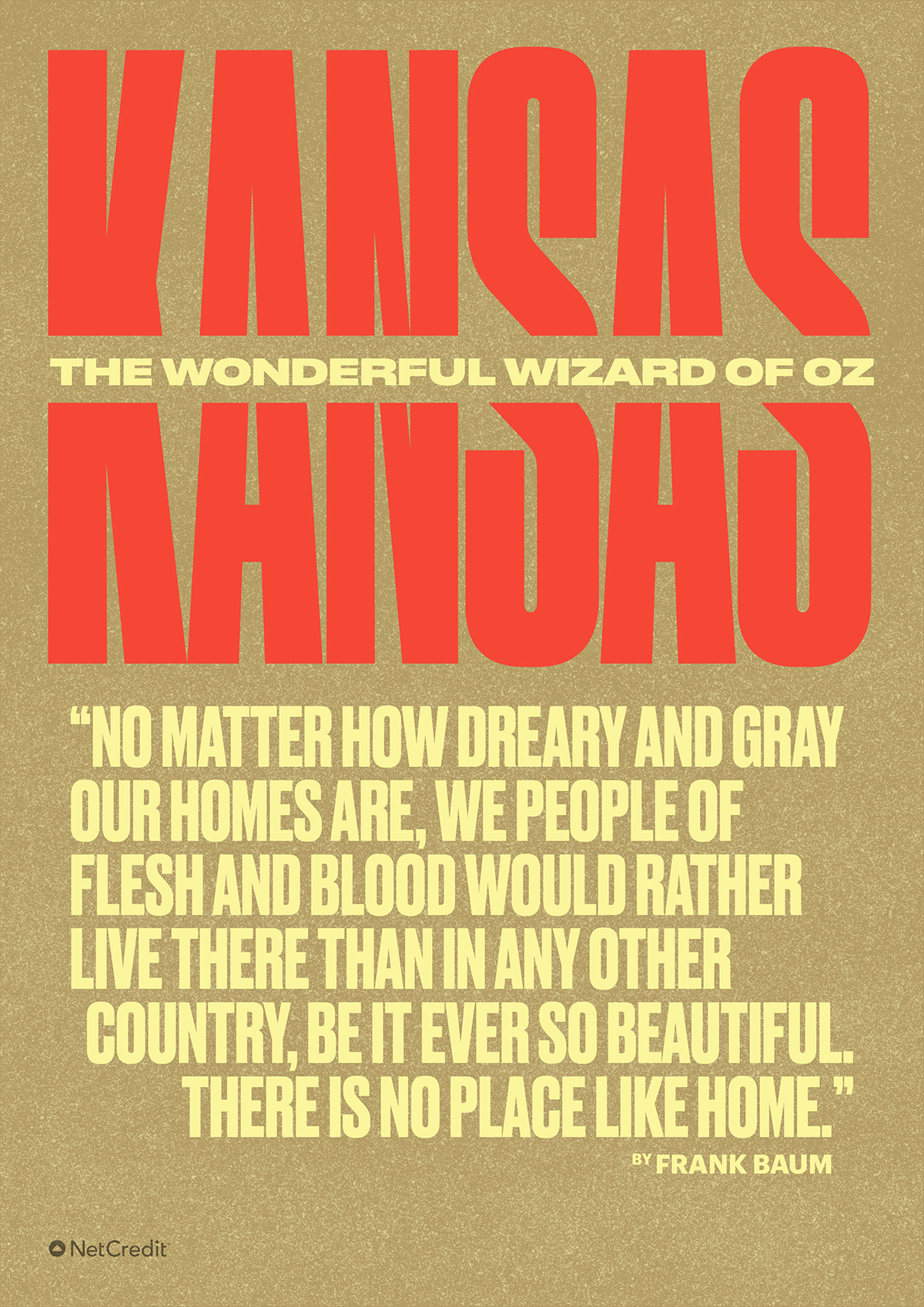 17. Kentucky – The Patron Saint of Liars, by Ann Patchett
Young and pregnant, Rose Clinton finds herself at St. Elizabeth's, a home for unwed mothers, in Habit, Kentucky. When she decides to keep her child, she makes a place for herself among the nuns and other young women.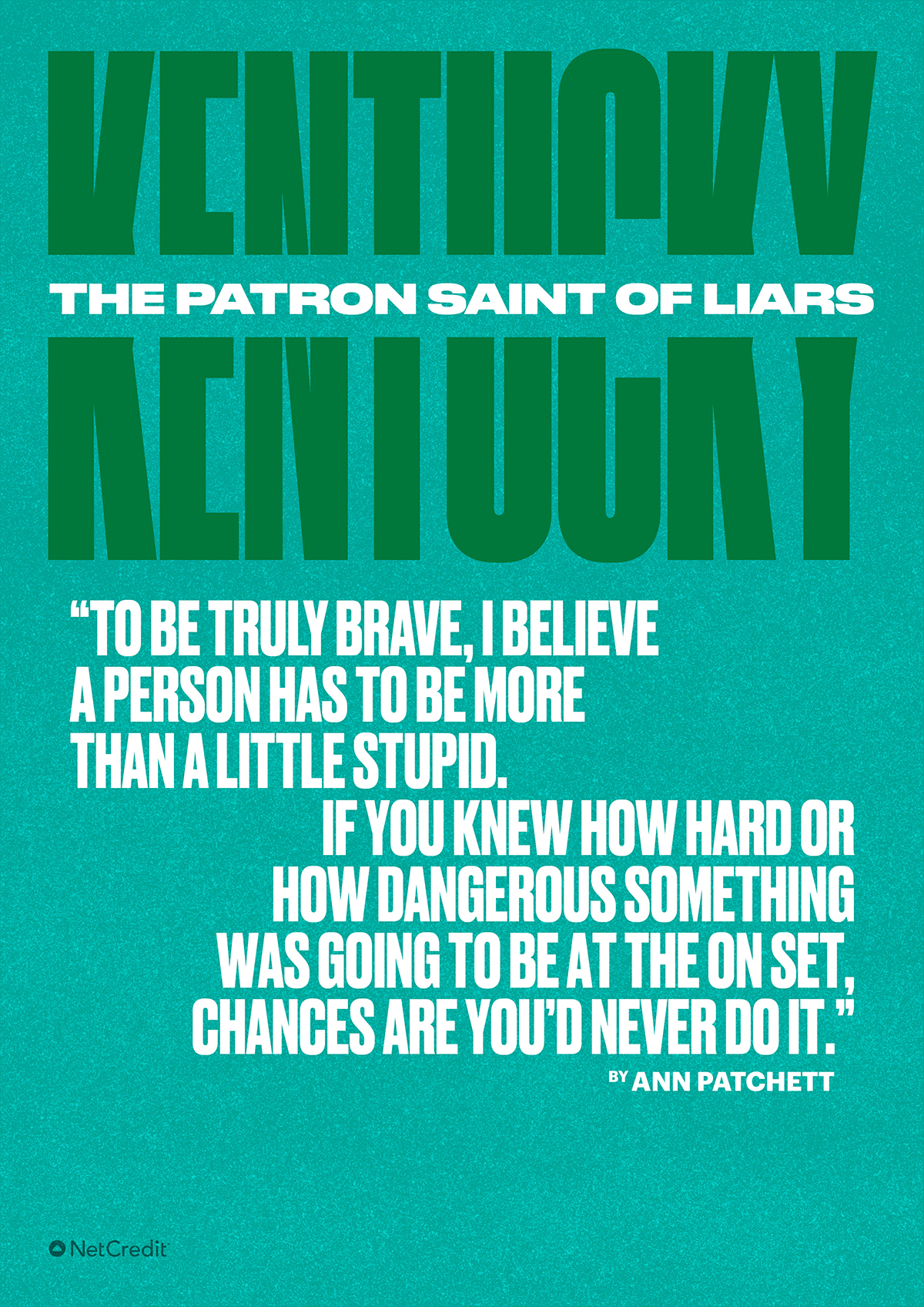 18. Louisiana – Interview with the Vampire, by Anne Rice
You can almost feel the sweltering heat of the bayous and back alleys of New Orleans in Anne Rice's Vampire Chronicles. The series begins with Interview with the Vampire, introducing her cast of decadent and nihilistic vampires to the world.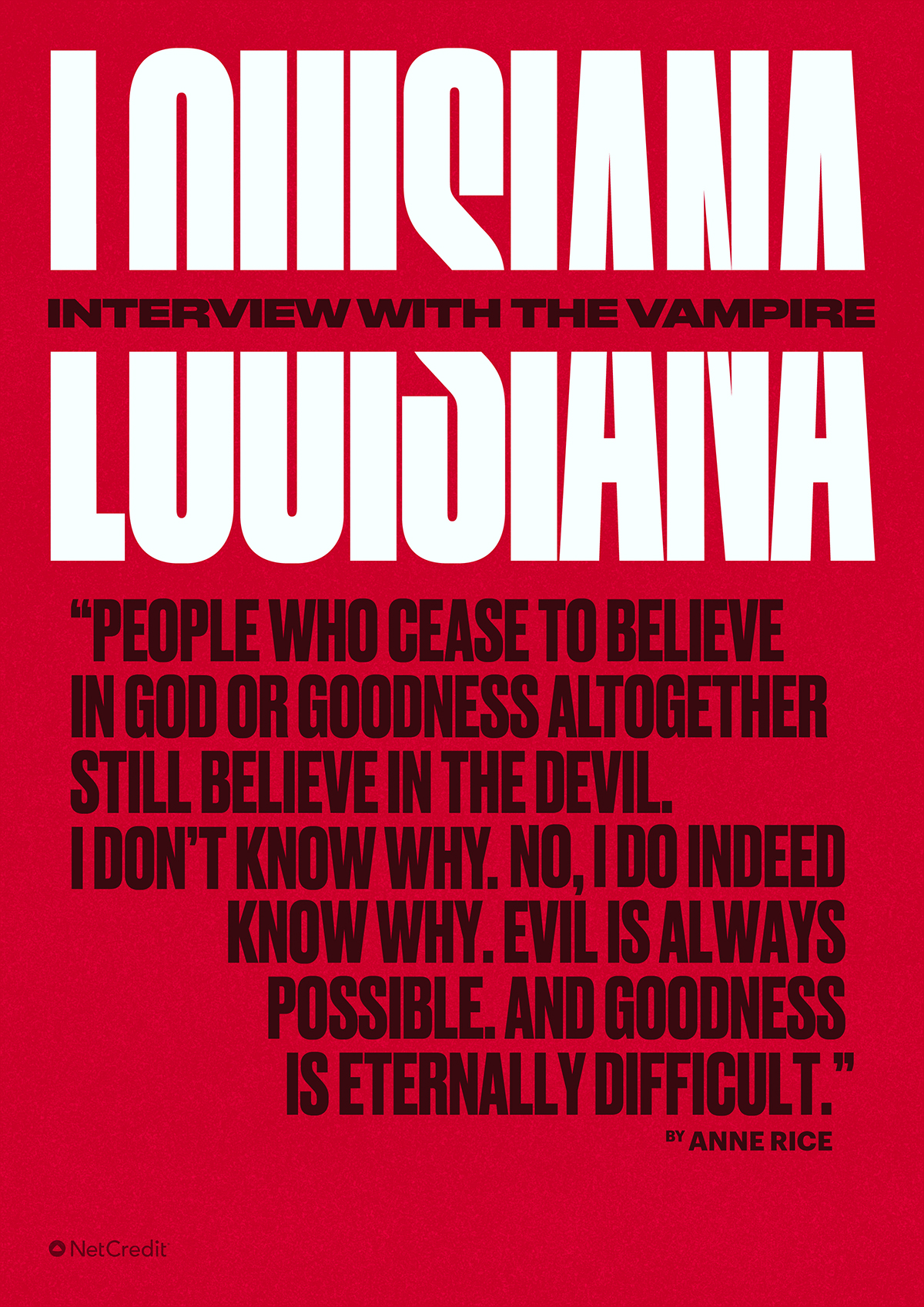 19. Maine – The Cider House Rules, by John Irving
The one-time logging camp of St. Cloud's Maine, is home to an orphanage founded by Dr. Wilber Larch, along with orphan Homer Wells, who follows in the doctor's footsteps – but not completely.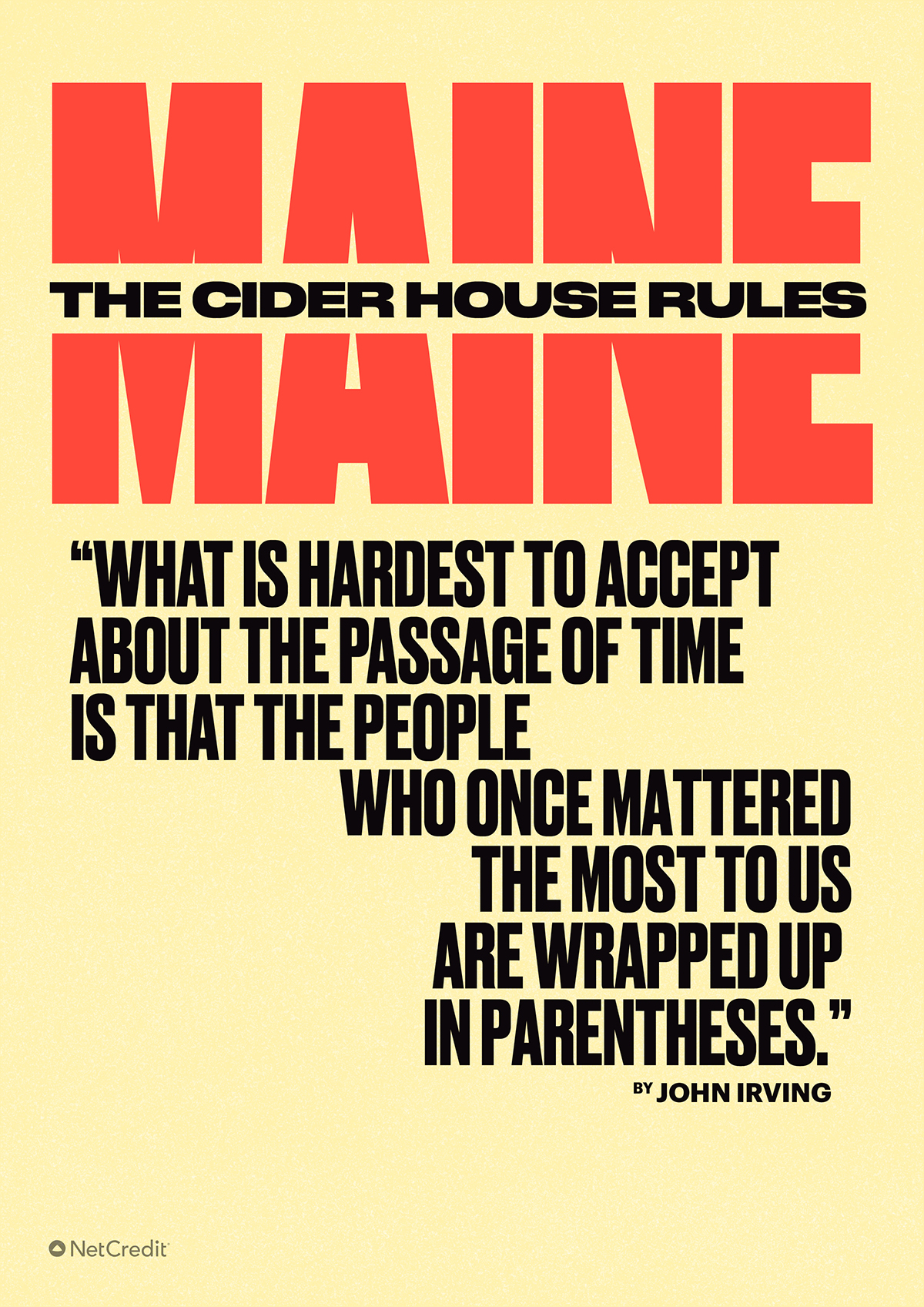 20. Maryland – Dinner at the Homesick Restaurant, by Anne Tyler
Baltimore is frequently the setting in Tyler's books, including her ninth – Dinner at the Homesick Restaurant tells the tale of Pearl, who at 85 is on her deathbed, and remembering the failures and triumphs of her family.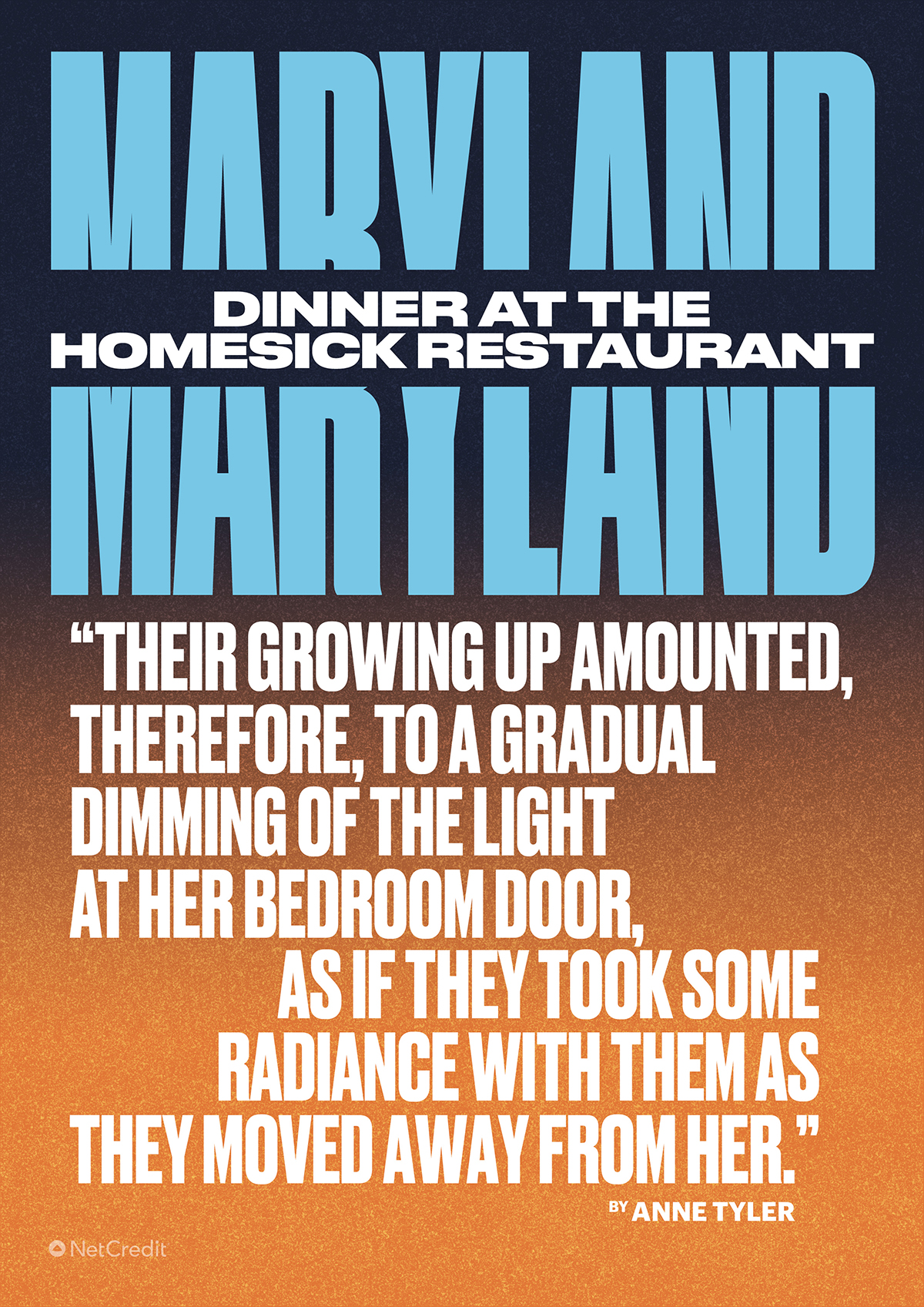 21. Massachusetts – Little Women, by Louisa May Alcott
Set in New England during the Civil War, Little Women chronicles the lives of the March sisters, who must do what they have to do to make a living while their father is away at war.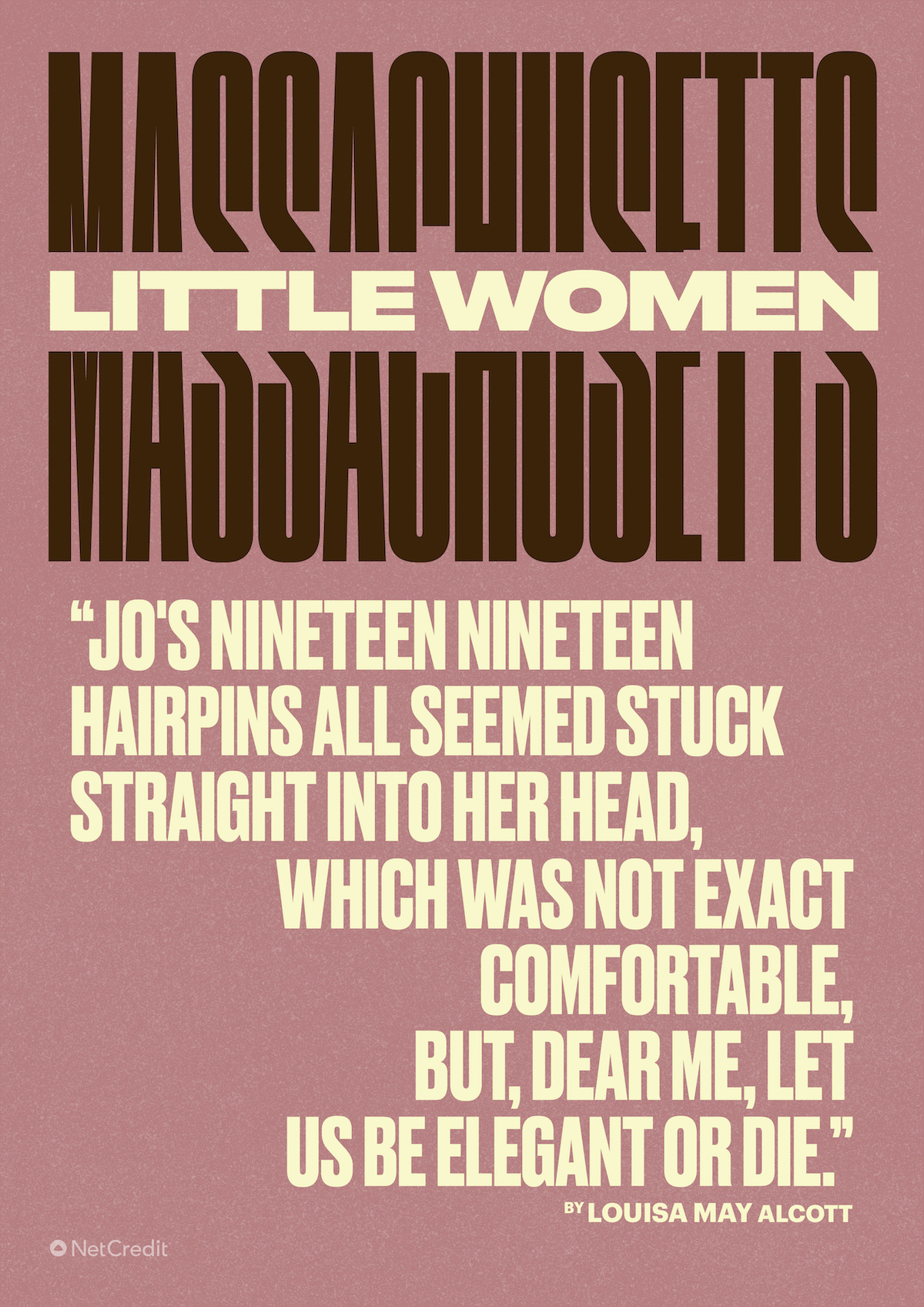 22. Michigan – Middlesex, by Jeffrey Eugenides
Prohibition-era Detroit and the race riots of 1967 serve as backdrop for this story of the Greek-American Stephanides family, which relocates to America from a small village overlooking Mount Olympus.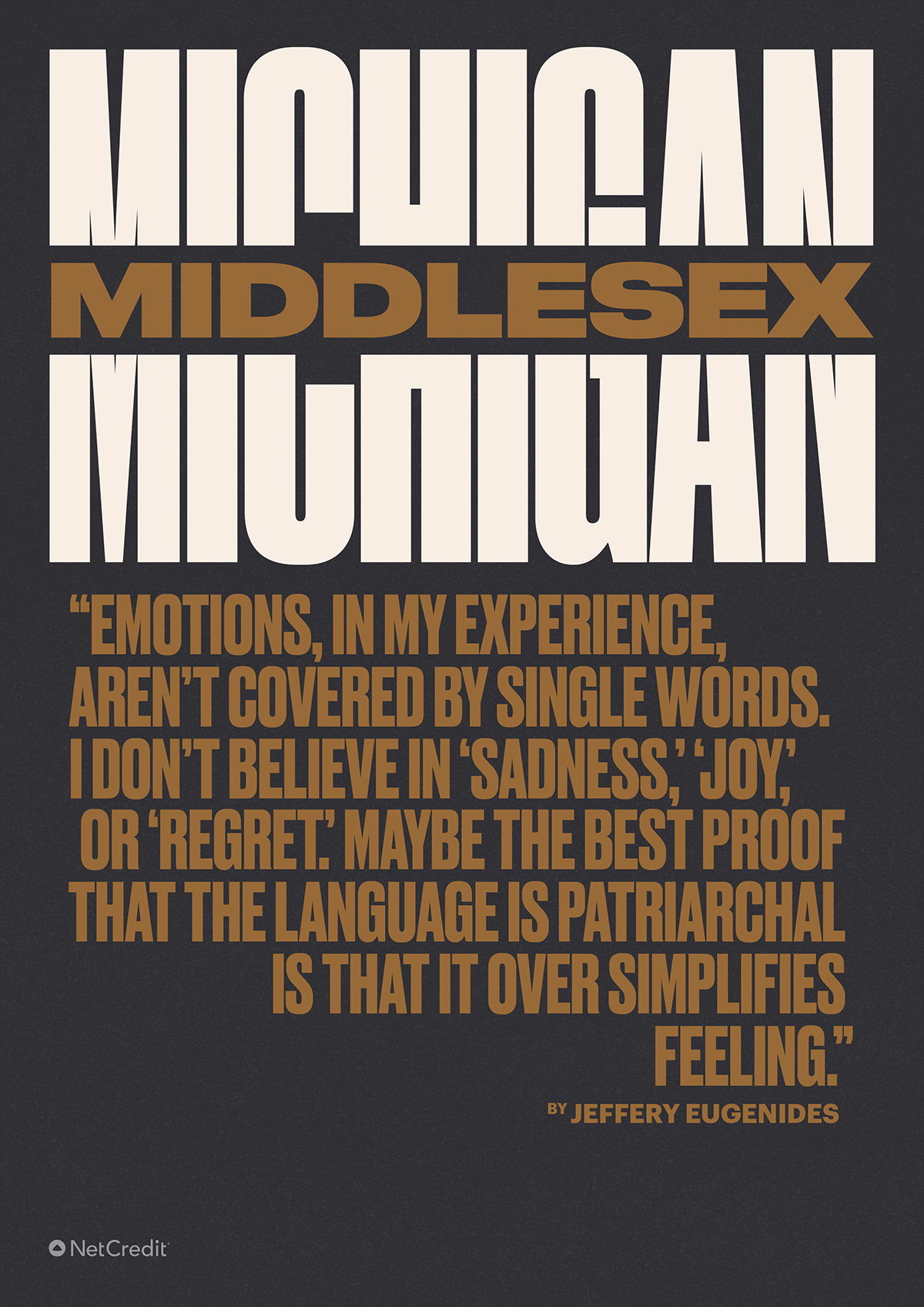 23. Minnesota – Ordinary Grace, by William Kent Krueger
The murder of a beautiful young woman plays out in the otherwise innocent setting of 1961 New Bremen, Minnesota. Adult Frank Drum looks back on his time as a thirteen-year-old, trying to understand the complexities of his family and the world.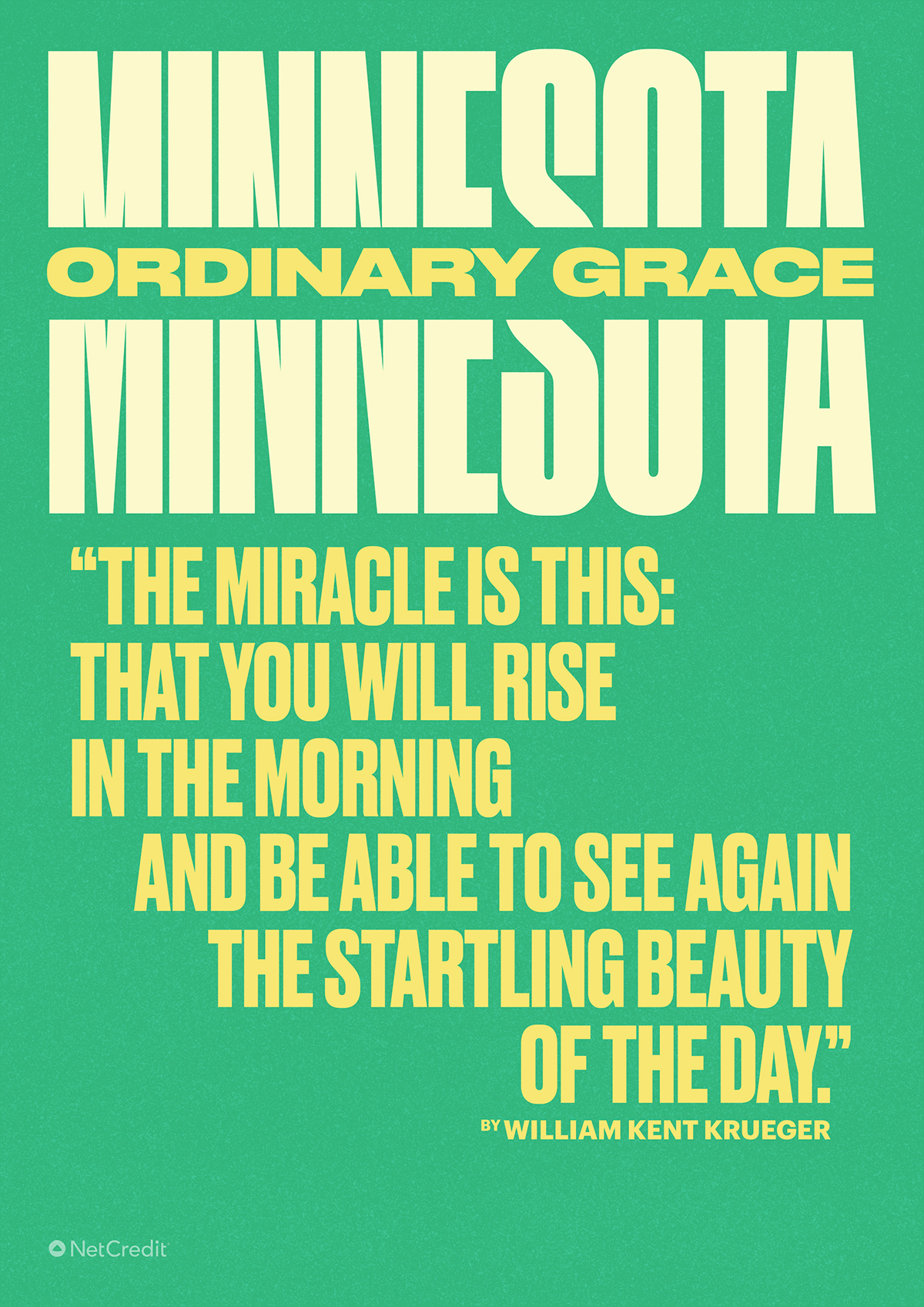 24. Mississippi – The Help, by Kathryn Stockett
Katheryn Stockett uses the perspectives of three very different women to illuminate race relations in 1962 Mississippi, exploring the households of white families and the African Americans working as their servants.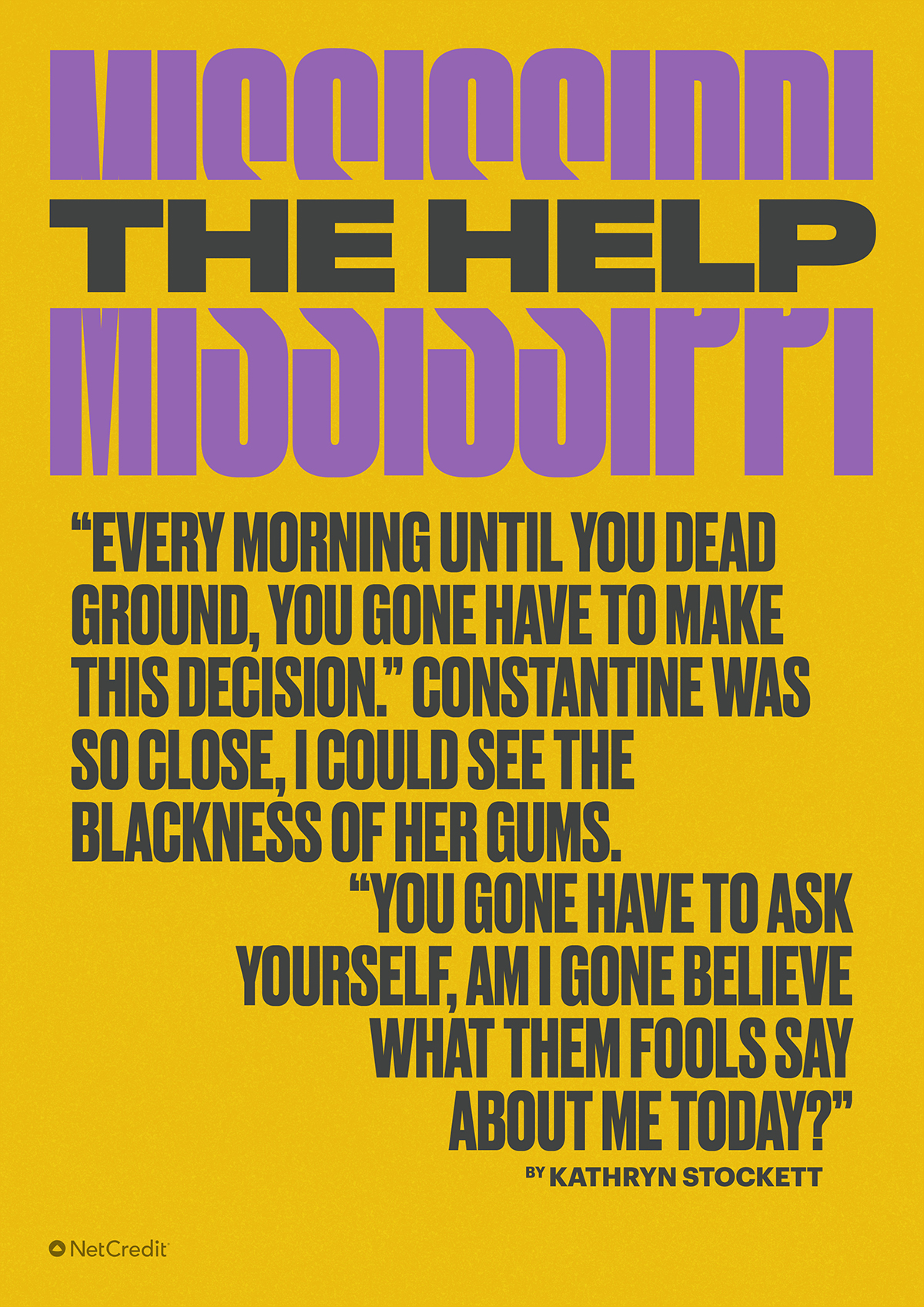 25. Missouri – The Adventures of Huckleberry Finn, by Mark Twain
Frequently hailed as the Great American Novel, Huck Finn has been read by millions of American schoolchildren since its publication in 1885. The language and culture of life along the Mississippi River is captured in this novel as young Huck helps runaway slave Jim raft down the river through the antebellum South.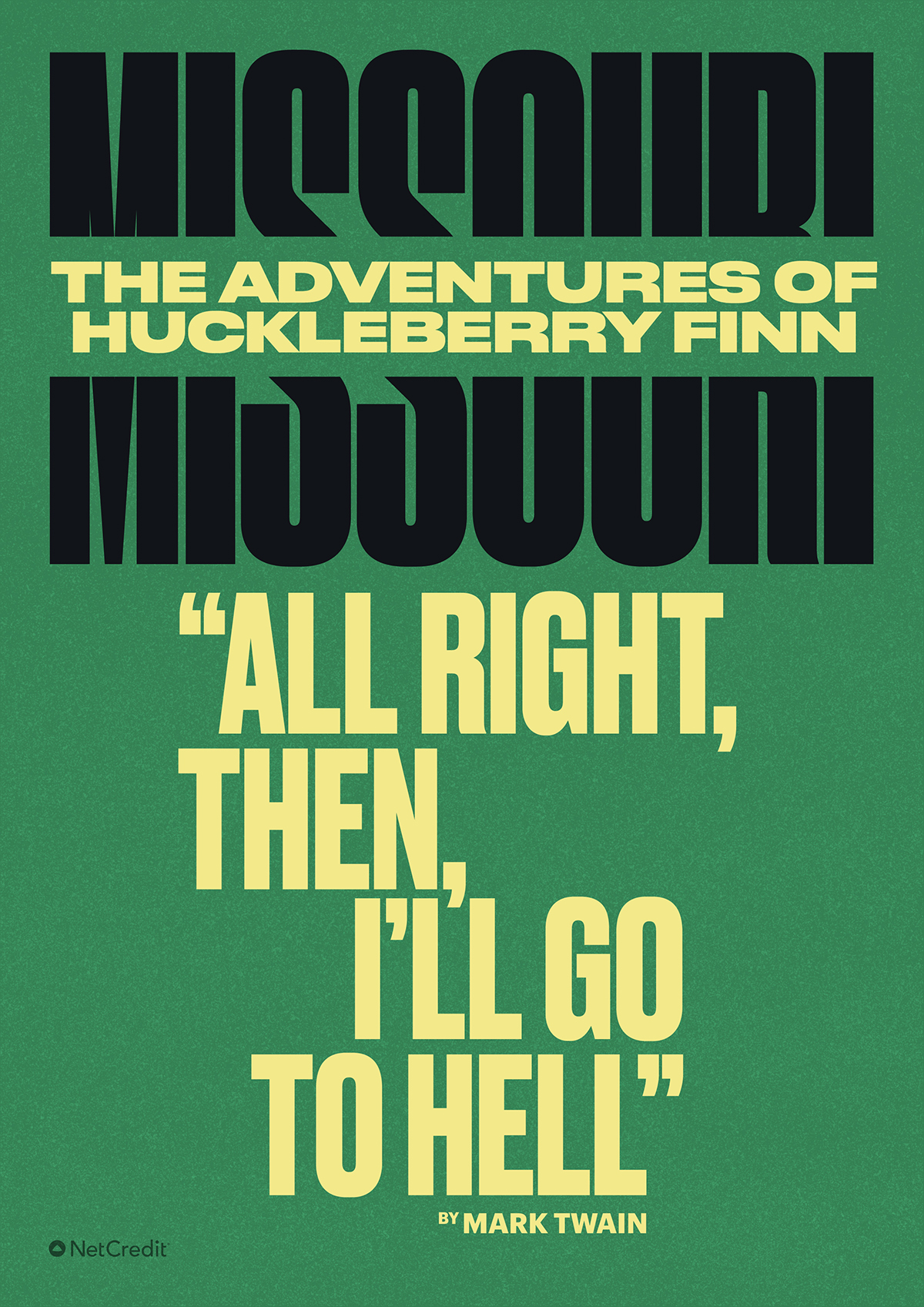 26. Montana – A River Runs Through It and Other Stories, by Norman Maclean
Based on Norman Maclean's childhood, A River Runs Through It describes life along the Blackfoot River in rugged Montana, where, as the opening line says, "In our family, there was no clear line between religion and fly fishing."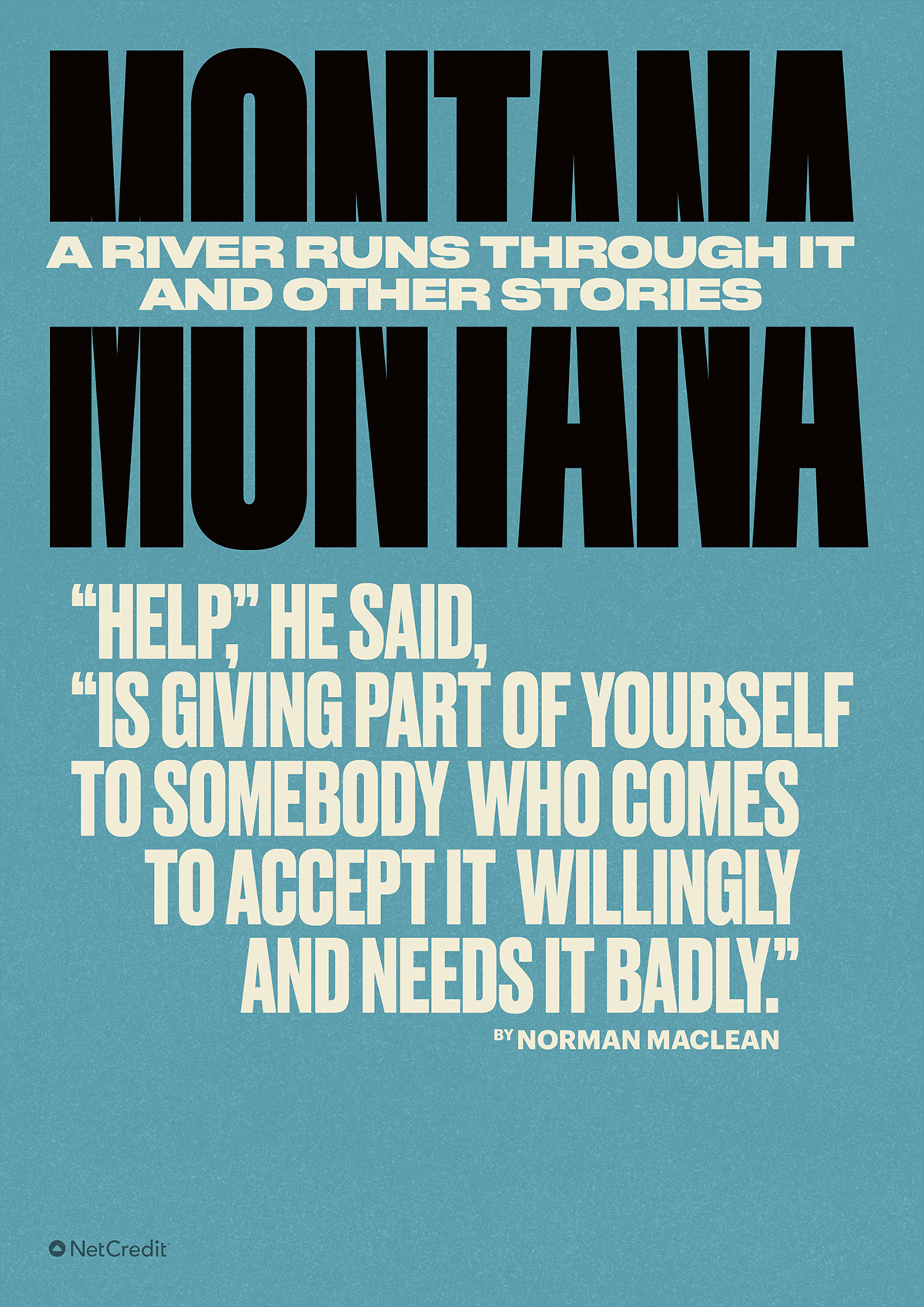 27. Nebraska – Attachments, by Rainbow Rowell
The story of a young man, Lincoln, tasked with monitoring the email of employees at a newspaper company, Attachments blends third-person description with the text of emails that Lincoln soon becomes obsessed with.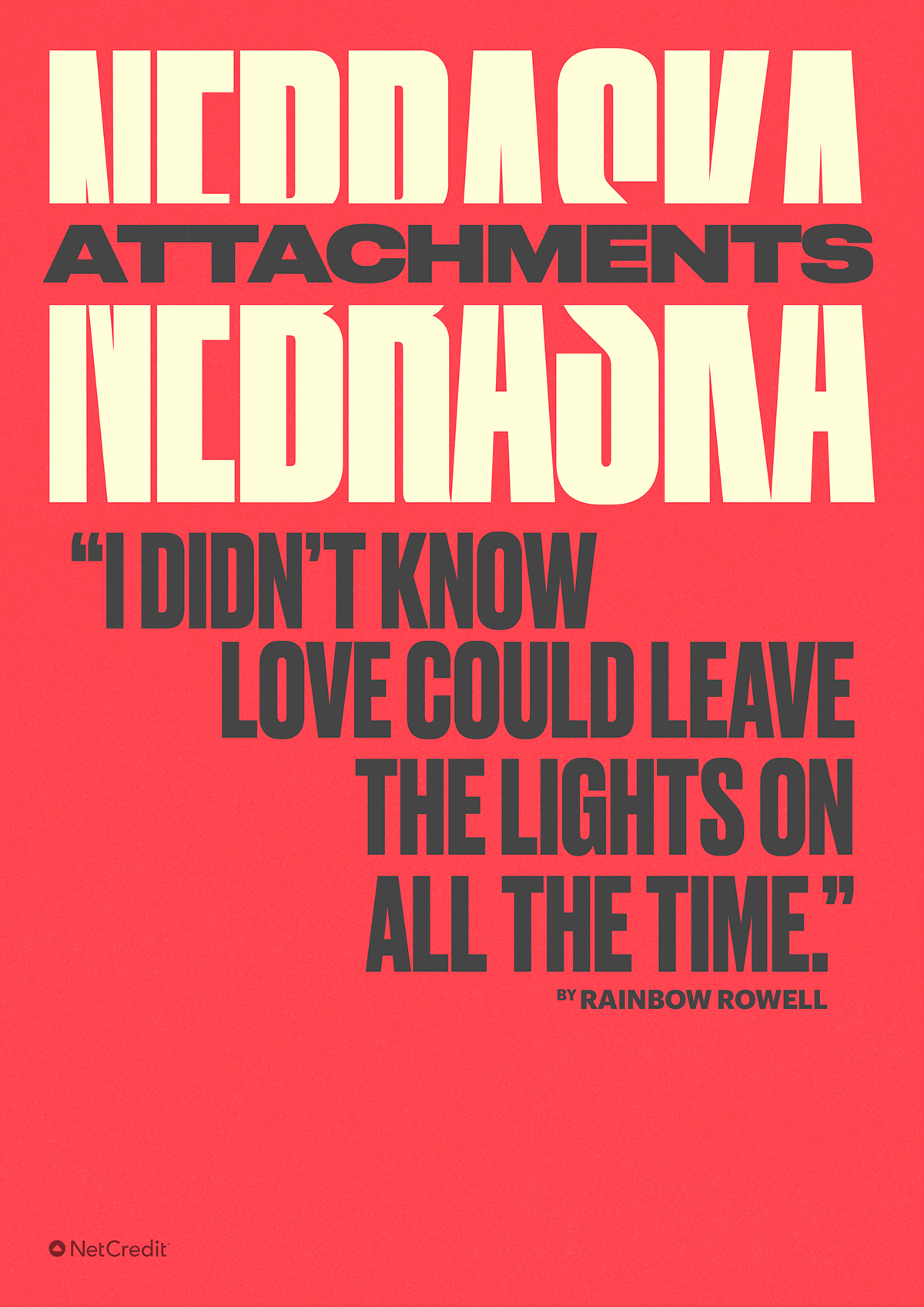 28. Nevada – Fear and Loathing in Las Vegas, by Hunter S. Thompson
Nowhere else but Las Vegas could play backdrop for Hunter S. Thompson's unique style of 'gonzo' journalism, in which he becomes an indelible part of the narrative itself. In this case, his proxy, Raoul Duke, and companion Doctor Gonzo, on a drug-fueled tirade in Sin City.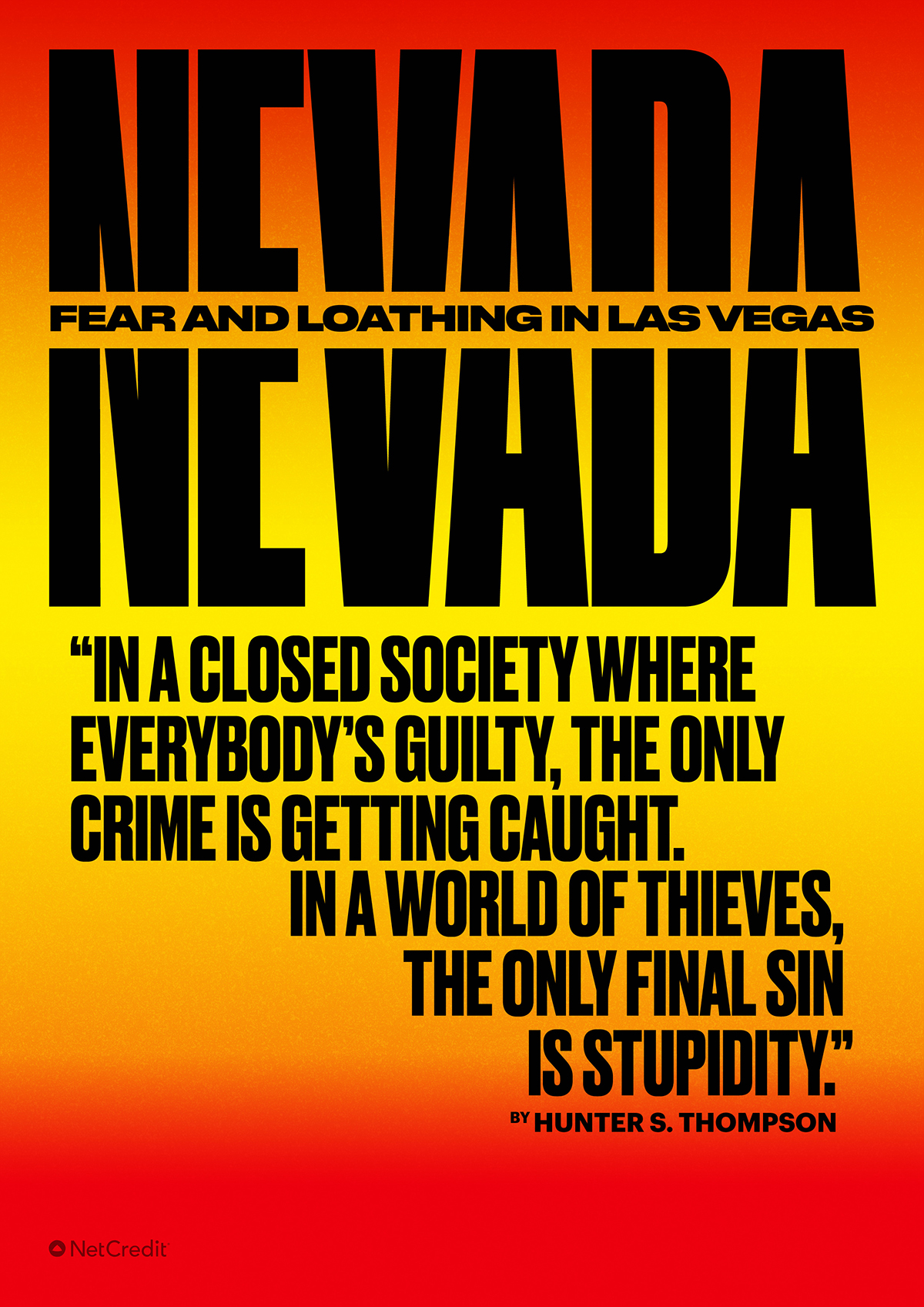 29. New Hampshire – A Prayer for Owen Meany, by John Irving
John Irving delivers a heartbreaking story set in a small New Hampshire town during the 1950s and 1960s – A Prayer for Owen Meany tells the story of a young man who accidentally kills his best friend's mother, and the path it ultimately takes him down.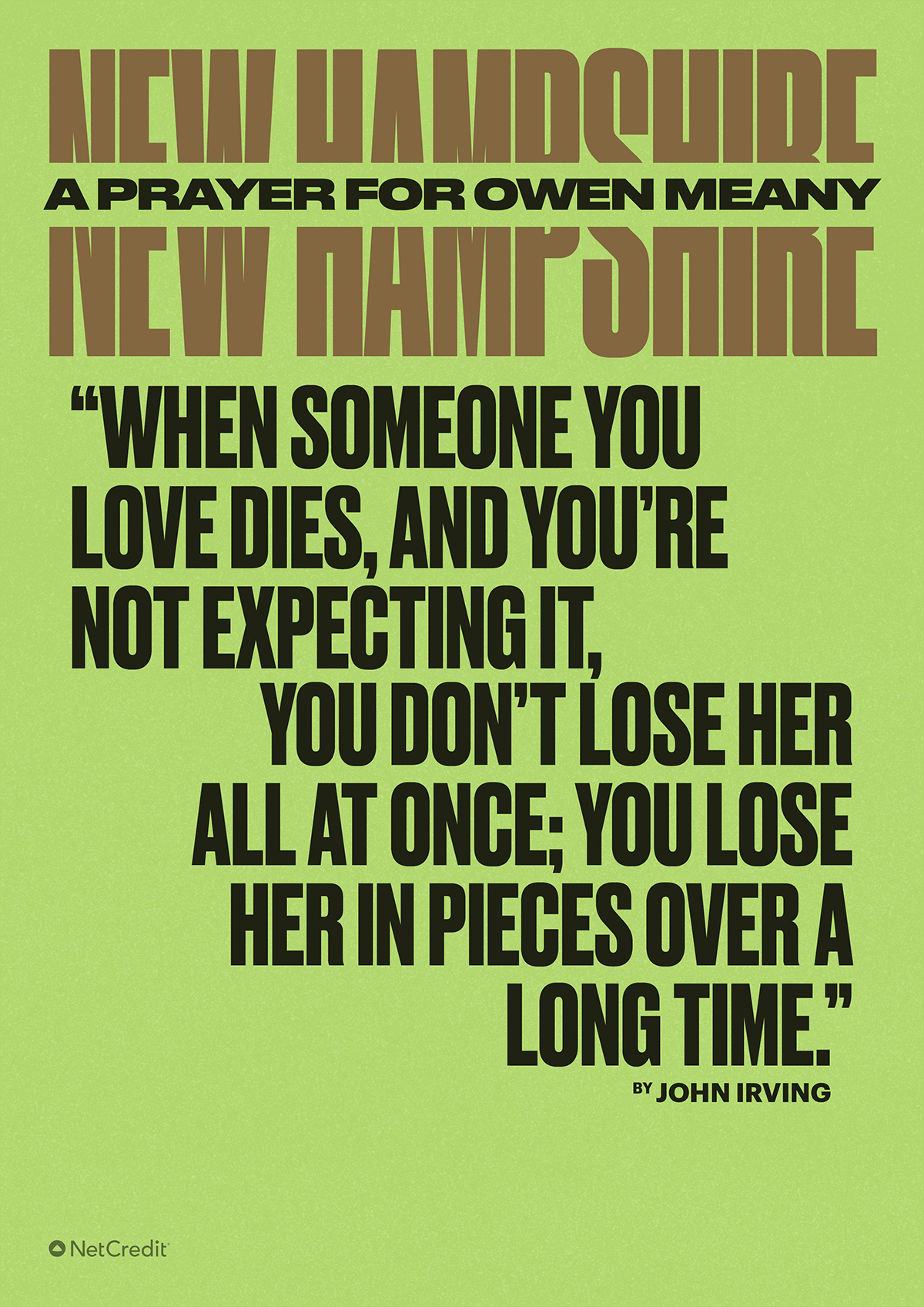 30. New Jersey – Drown, by Junot Díaz
A collection of short stories by Dominican-American author Junot Diaz, Drown offers snapshots of immigrants in New Jersey struggling for the American Dream in the midst of cruelty, loss and resilient humor.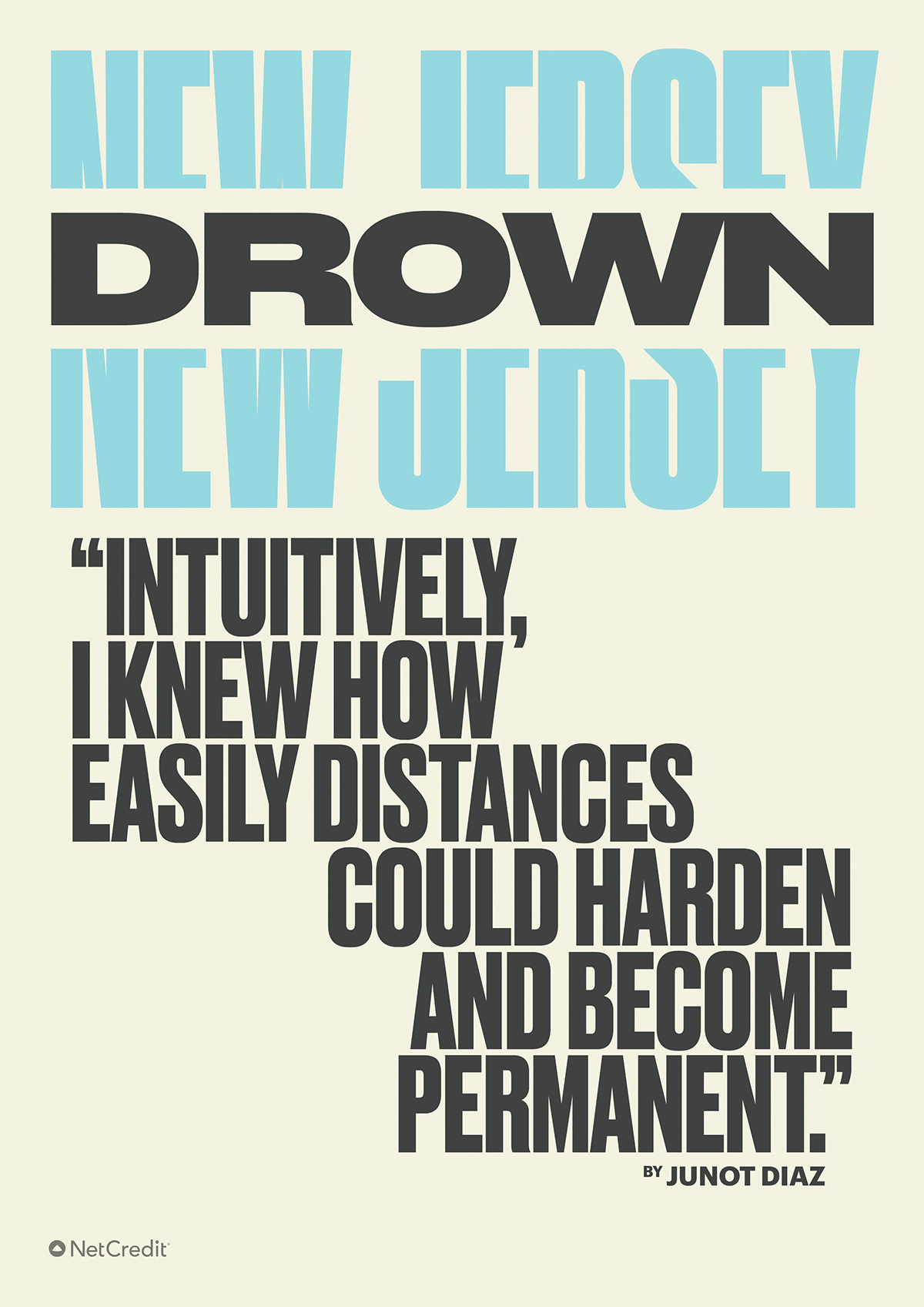 31. New Mexico – Red Sky at Morning, by Richard Bradford
Red Sky at Morning follows the life of a young boy, Josh, whose family relocates from Alabama to New Mexico during World War II. Josh must become head of the family when his father leaves for the Navy.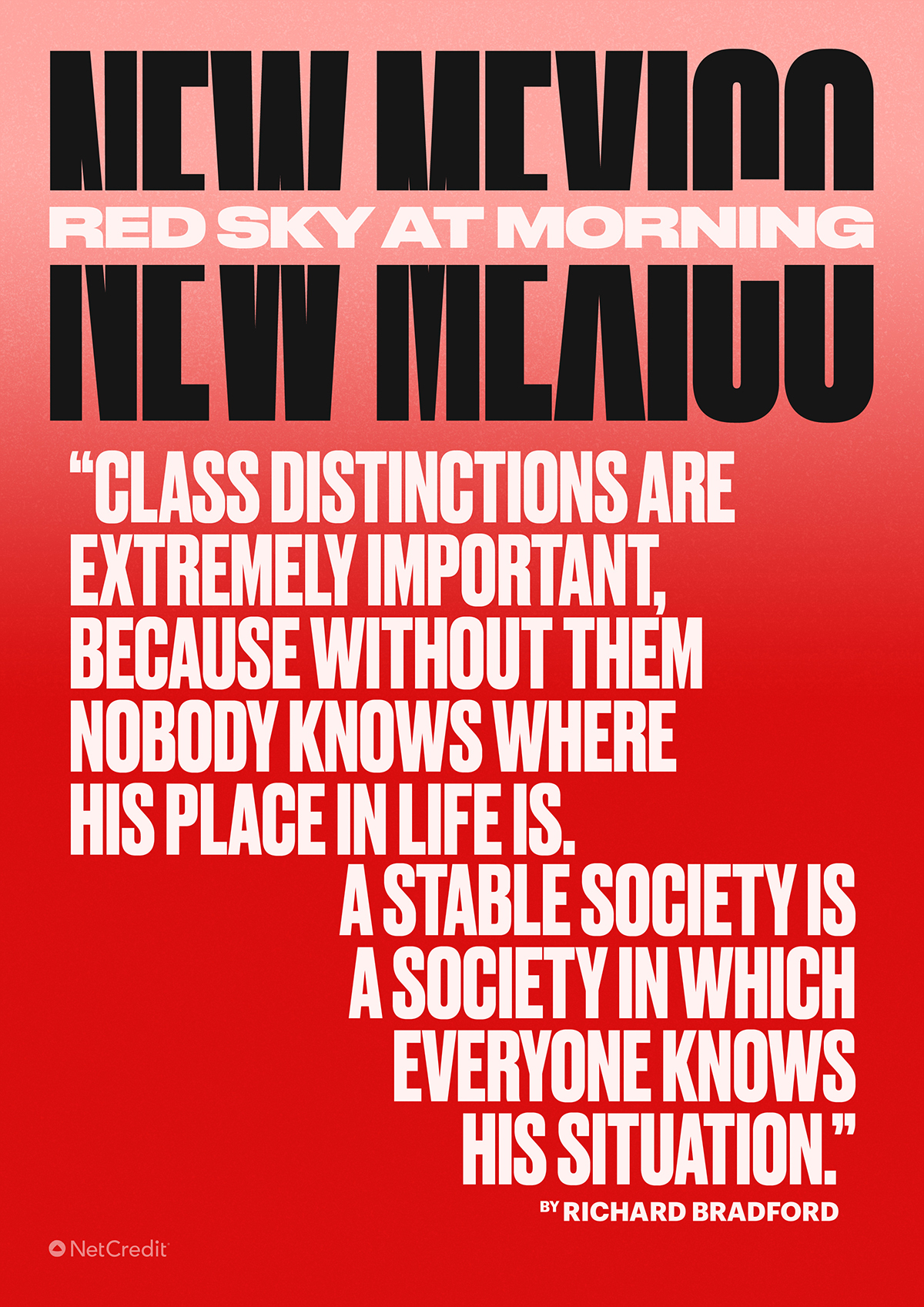 32. New York – The Great Gatsby, by F. Scott Fitzgerald
Long Island during the Roaring Twenties plays an apt backdrop to this classic novel of decadence, excess and ultimately dissatisfaction. The titular Jay Gatsby hosts party after party at his lavish estate, each more elaborate than the next, in an effort to draw the attention of the beautiful Daisy.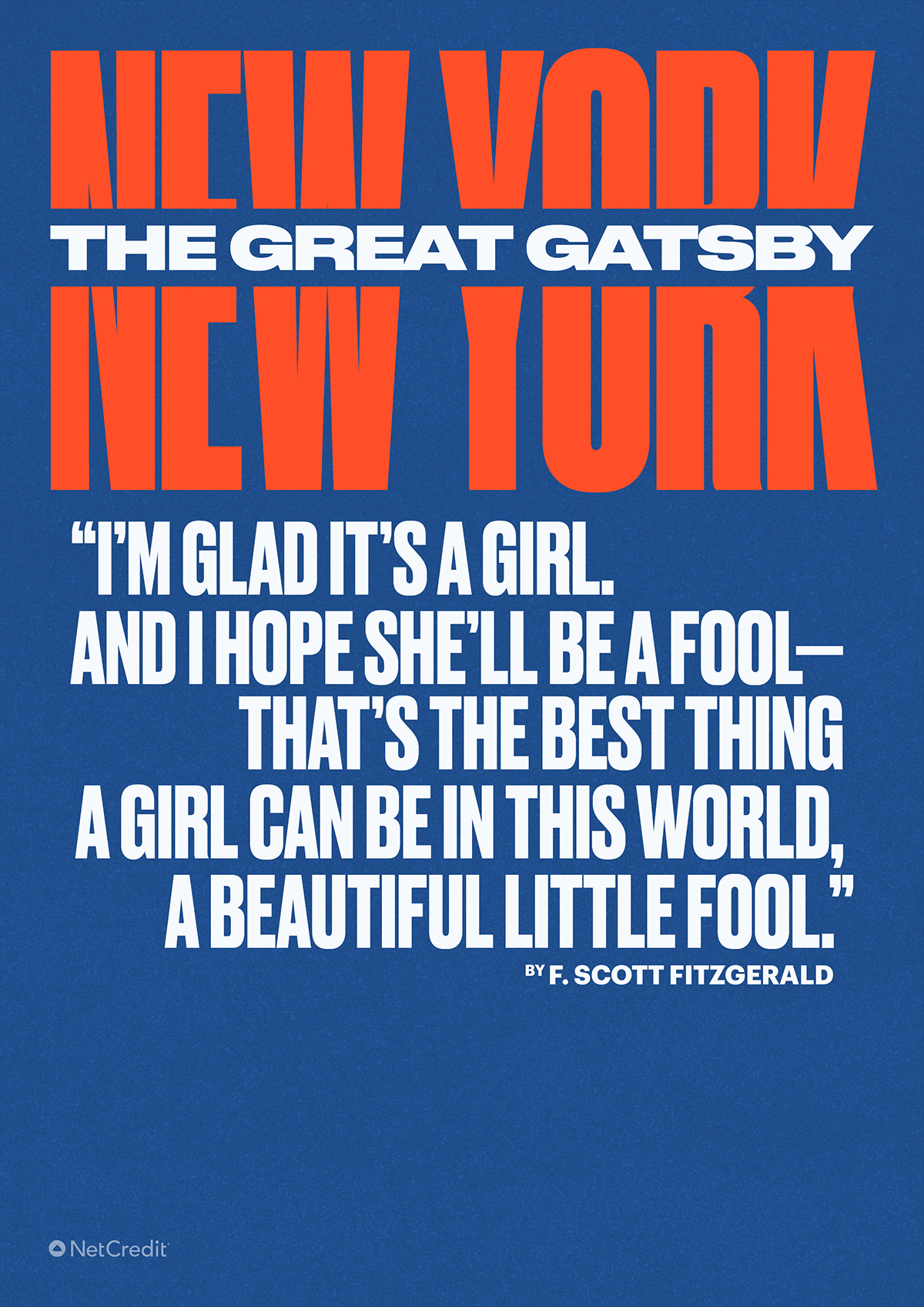 33. North Carolina – A Walk to Remember, by Nicholas Sparks
A sweet love story of romance between two teens with very different personalities, A Walk to Remember is shaped by the sensibilities of the small religious town of Beaufort, North Carolina.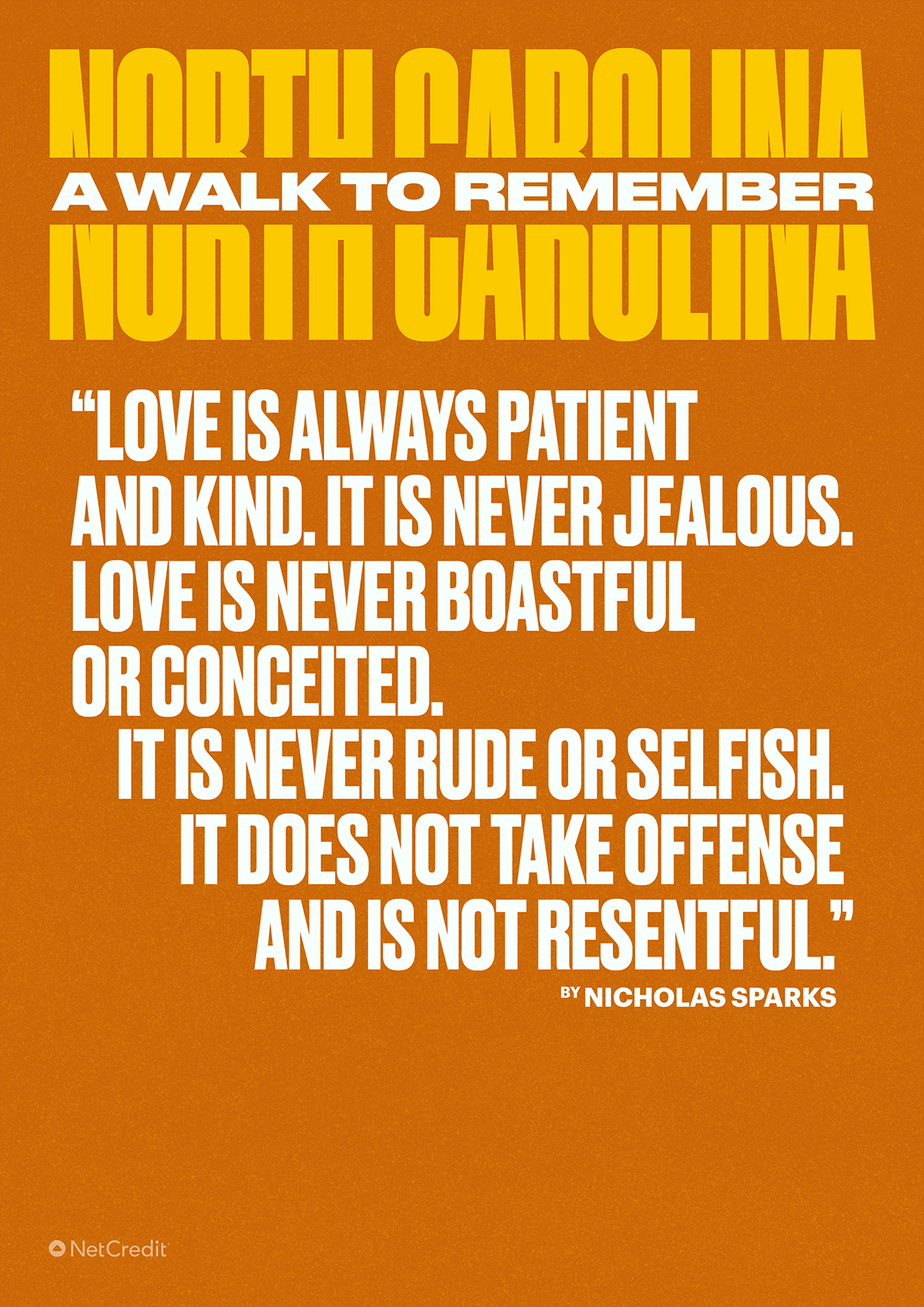 34. North Dakota – Love Medicine, by Louise Erdrich
Love Medicine explores the lives and struggles of contemporary American Indian peoples, following the lives of several Ojibwe families as they make a living on fictional reservations in North Dakota and Minnesota.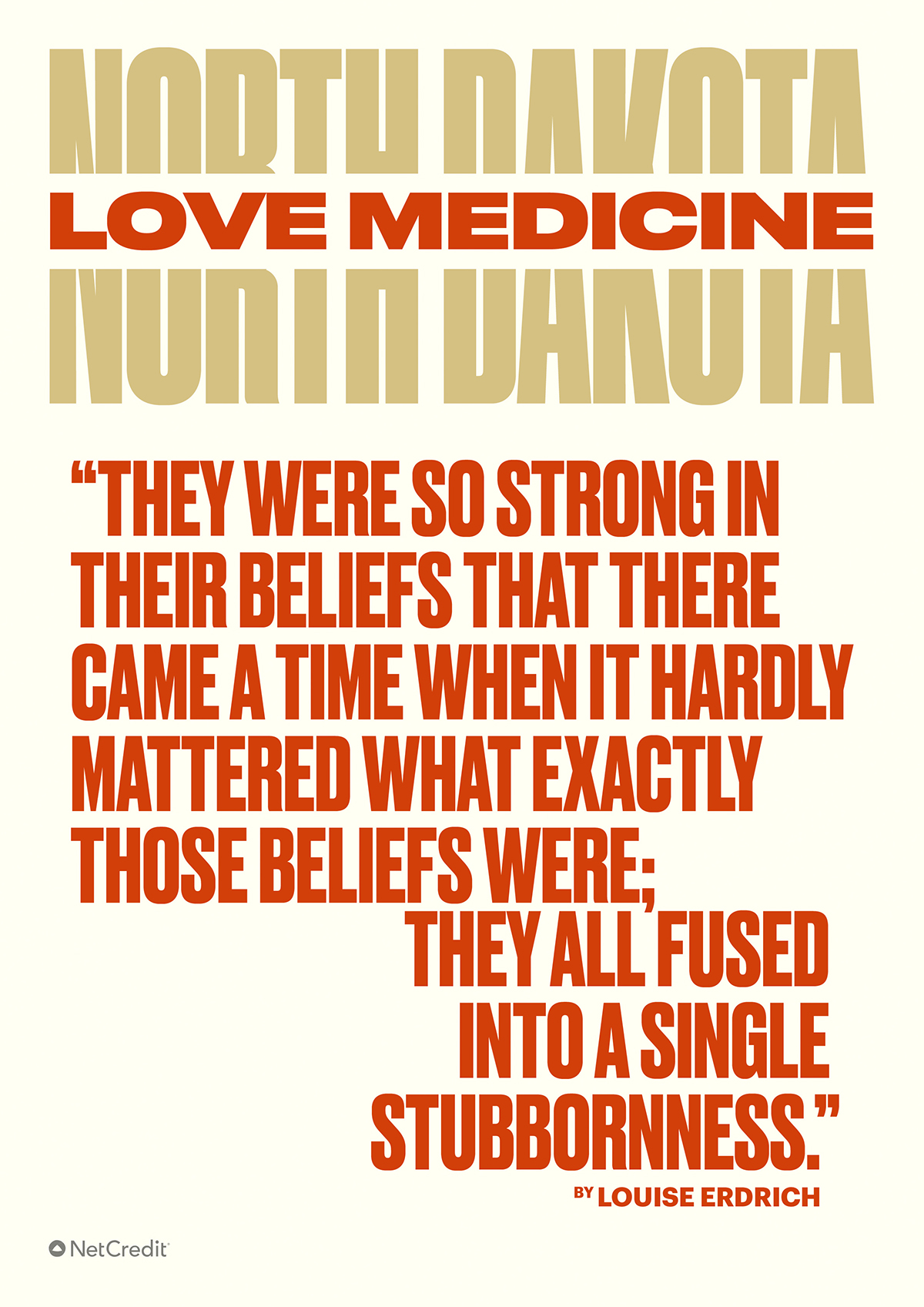 35. Ohio – Ready Player One, by Ernest Cline
Ready Player One's characters may physically be in Ohio, but they primarily occupy a virtual world called the Oasis. Here protagonist Wade and friends seek a series of clues to gain ultimate control over the virtual world. The novel is notorious for paying homage to popular culture from various time periods. In fact, the dialogue featured below is actually a direct quote from the lyrics of "Don't Let's Start" by They Might Be Giants, a song written by John Linnell.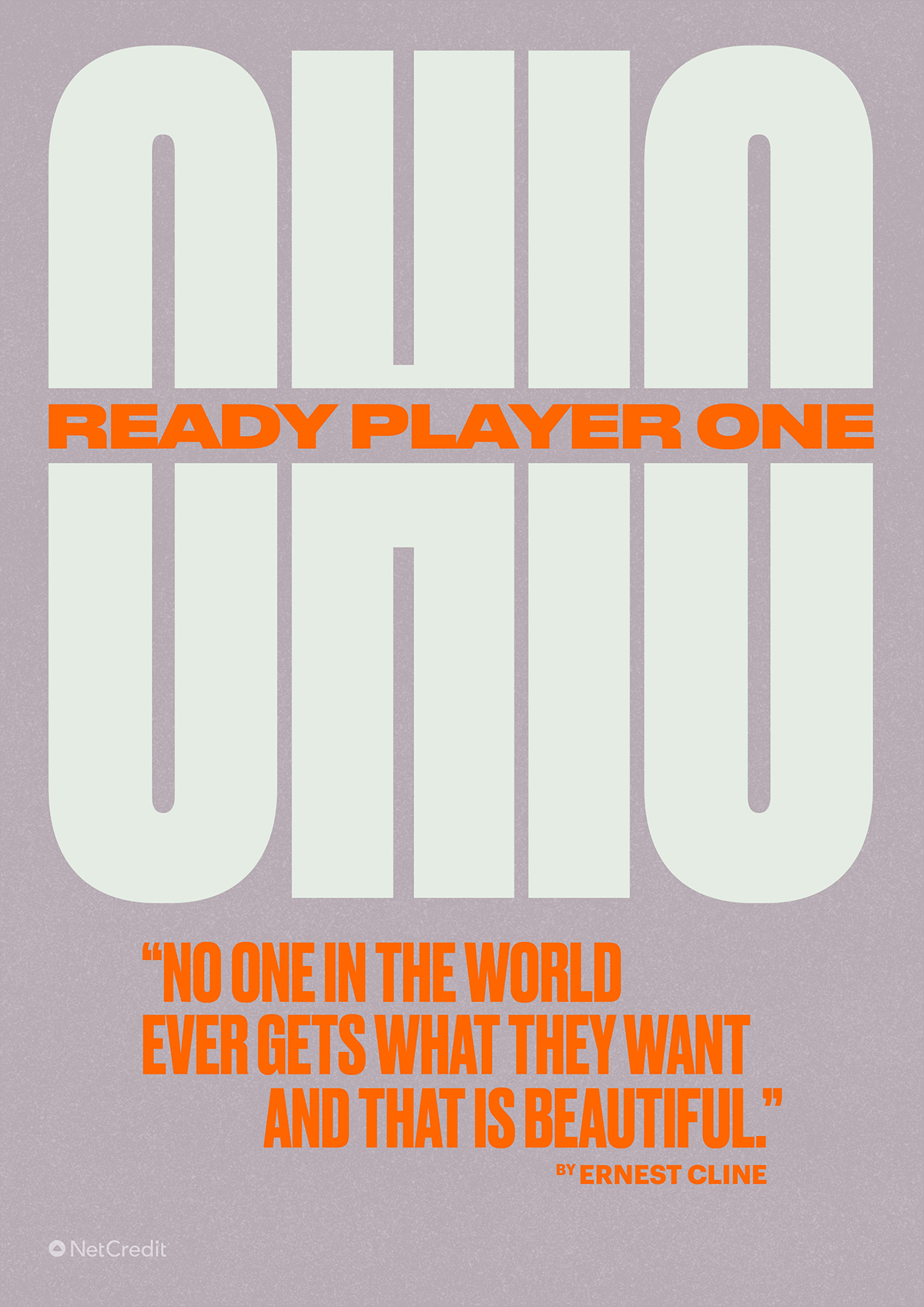 36. Oklahoma – The Outsiders, by S.E. Hinton
A coming-of-age story, The Outsiders is the story of two rival gangs separated by socio-economic status. 14-year-old Ponyboy Curtis does his best to make the right life choices amidst the conflict.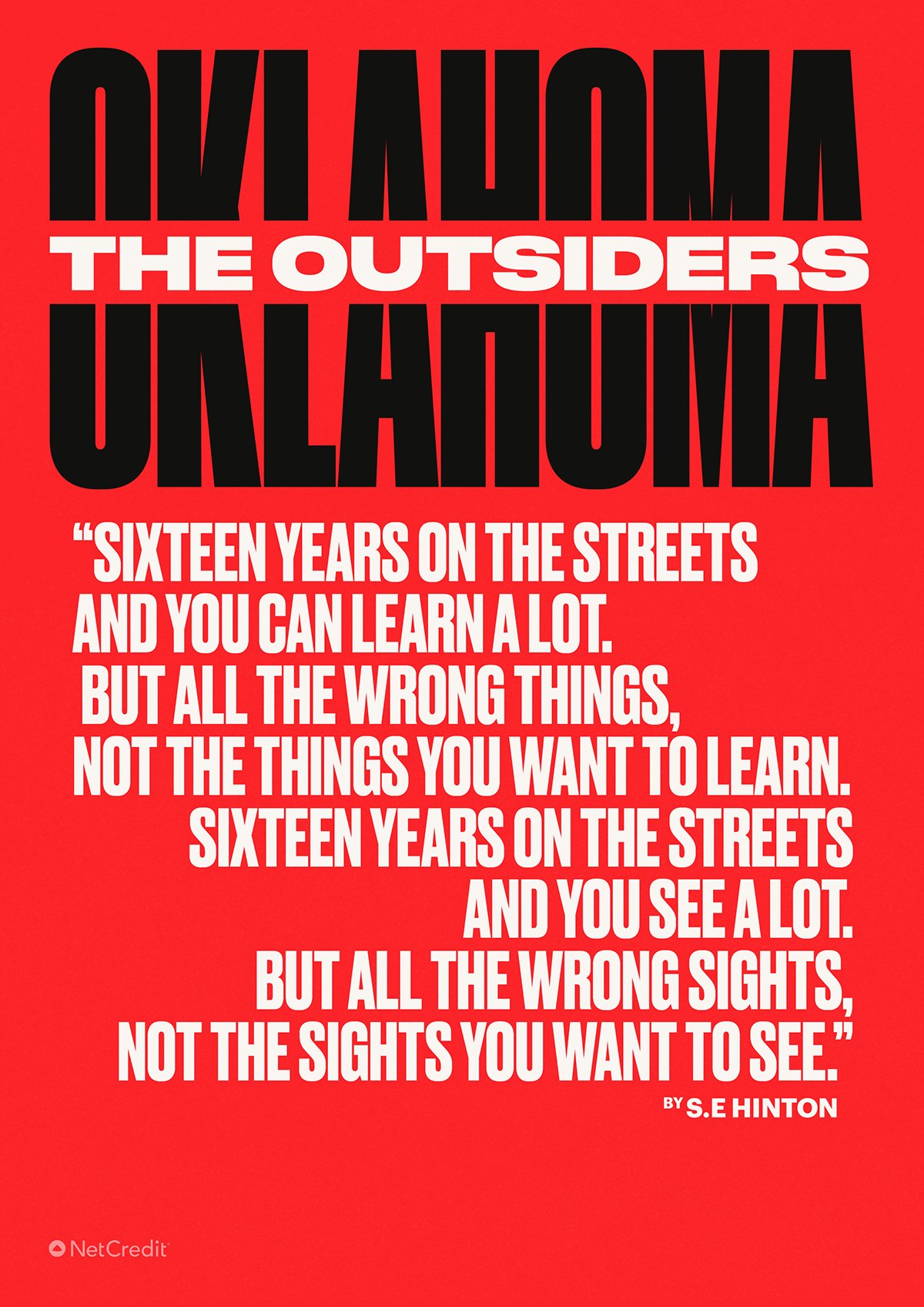 37. Oregon – One Flew Over the Cuckoo's Nest, by Ken Kesey
One Flew Over the Cuckoo's Nest follows the story of Randle McMurphy, a rebel who fakes insanity to evade a jail sentence and ends up among the inmates at an Oregon psychiatric hospital.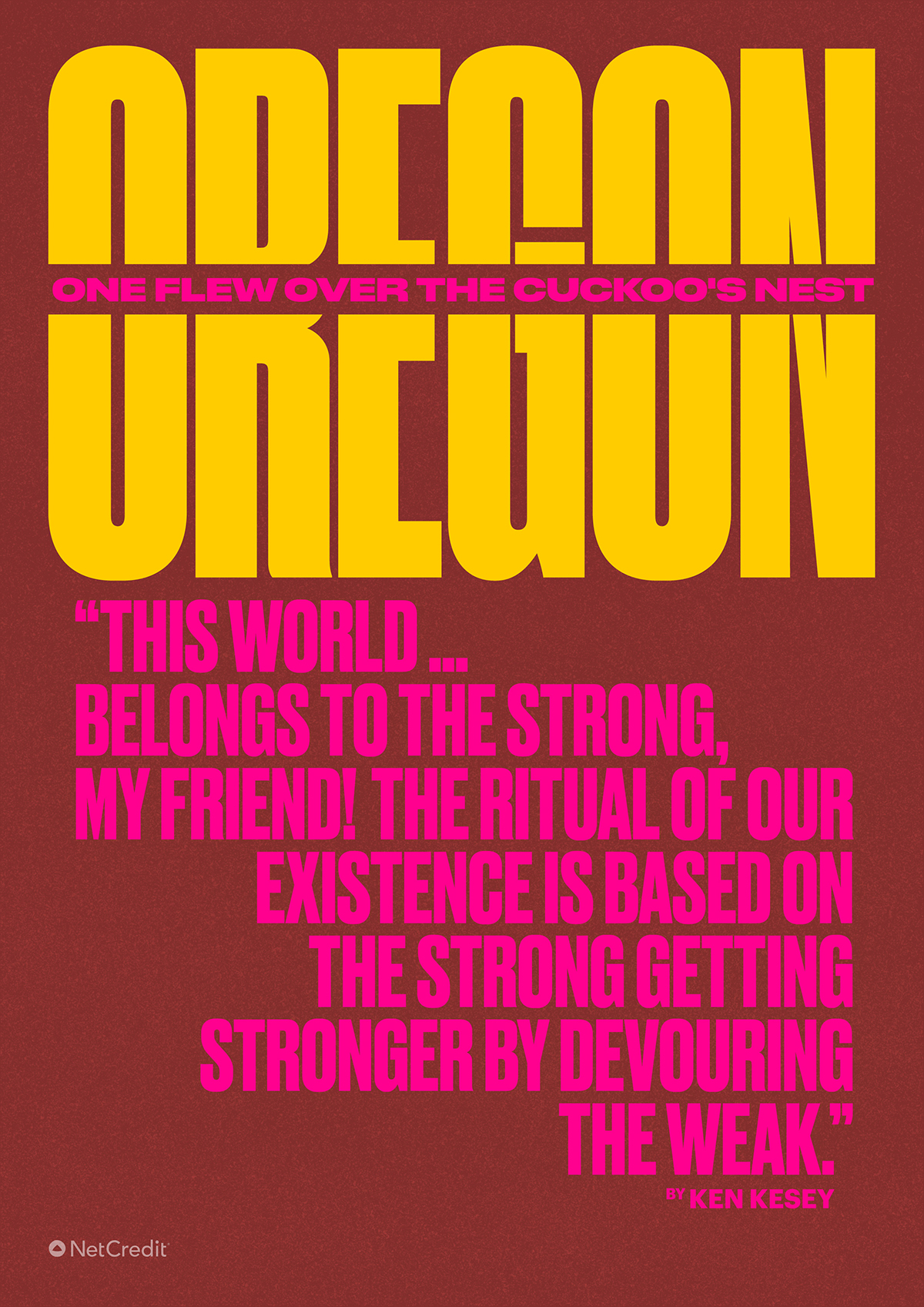 38. Pennsylvania – The Lovely Bones, by Alice Sebold
The Lovely Bones is the story of a young girl who is brutally murdered in a cornfield in the town of Norristown, Pennsylvania. Narrated by her spirit after death, 14-year-old Susie watches as her community tries to come to grips with her murder, and she tries to deal with her own death.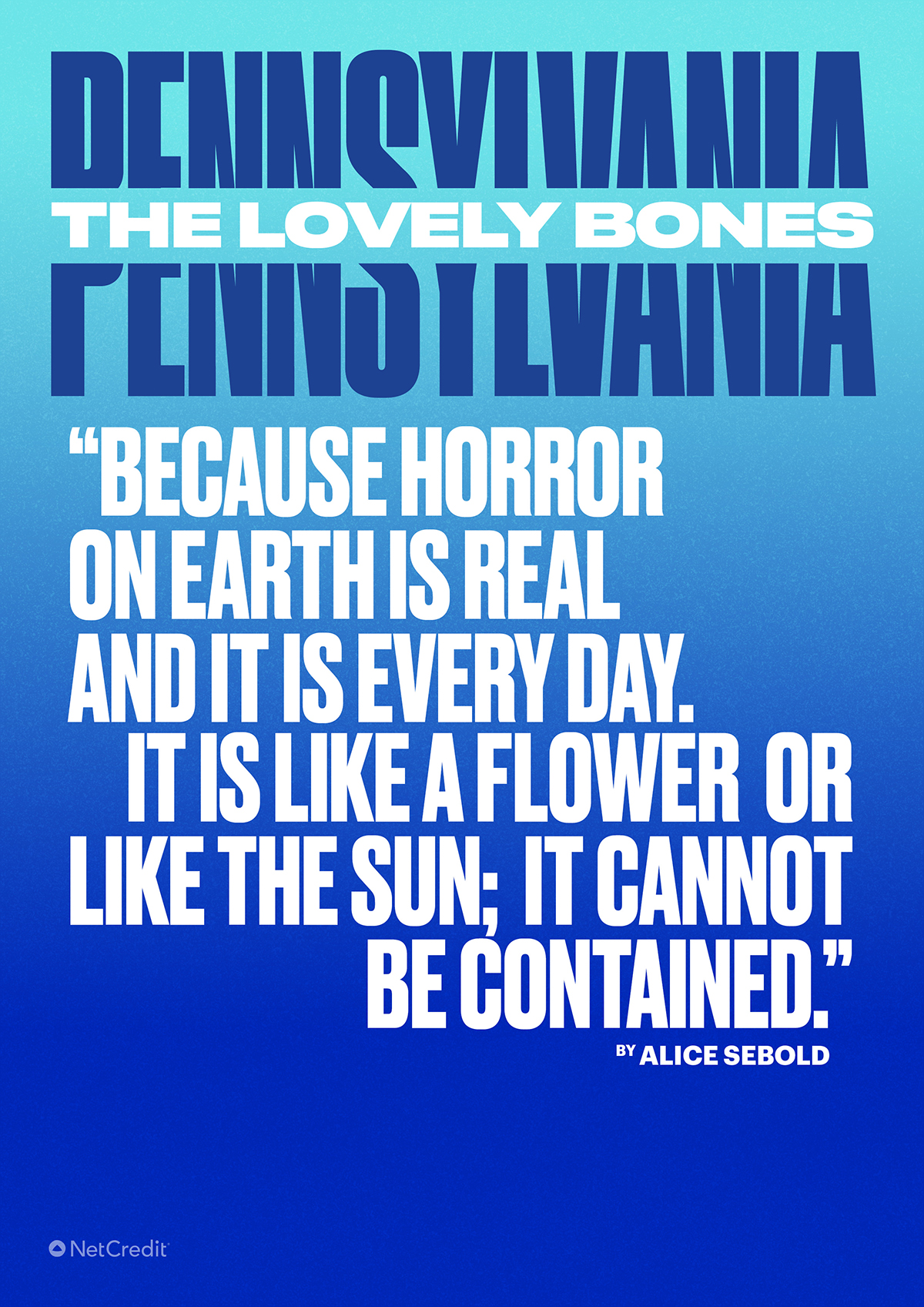 39. Rhode Island – My Sister's Keeper, by Jodi Picoult
Set in the fictional town of Upper Darby, Rhode Island, My Sister's Keeper is the story of a young girl, Anna, who sues her family for medical emancipation at 13 when she discovers she was supposed to donate a kidney to her dying older sister.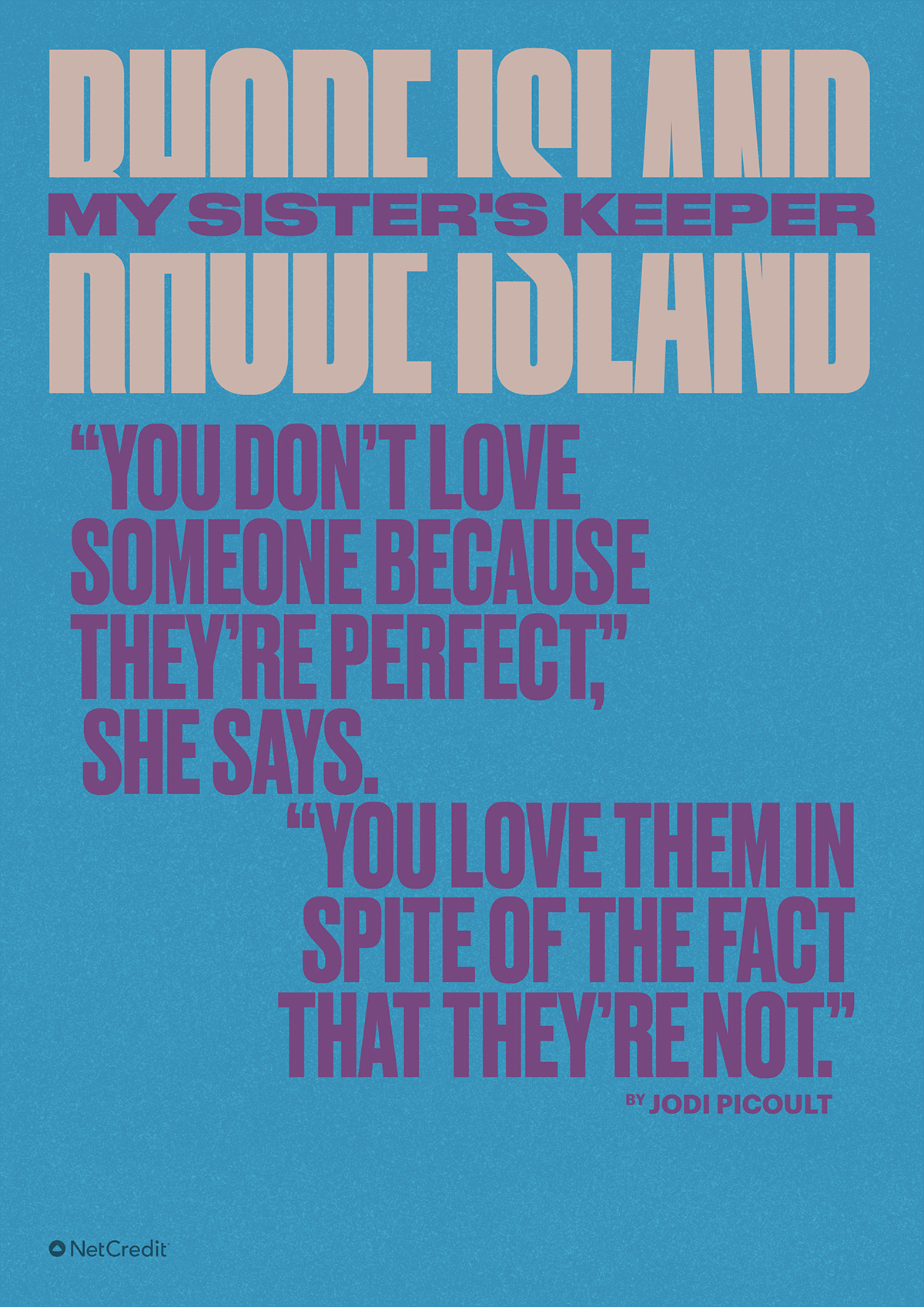 40. South Carolina – The Secret Life of Bees, by Sue Monk Kidd
The American South plays backdrop to this story of racial turmoil and divine female power as Lily Owens escapes racists and runs to Tiburon, South Carolina, where she is taken in by three bee-keeping sisters.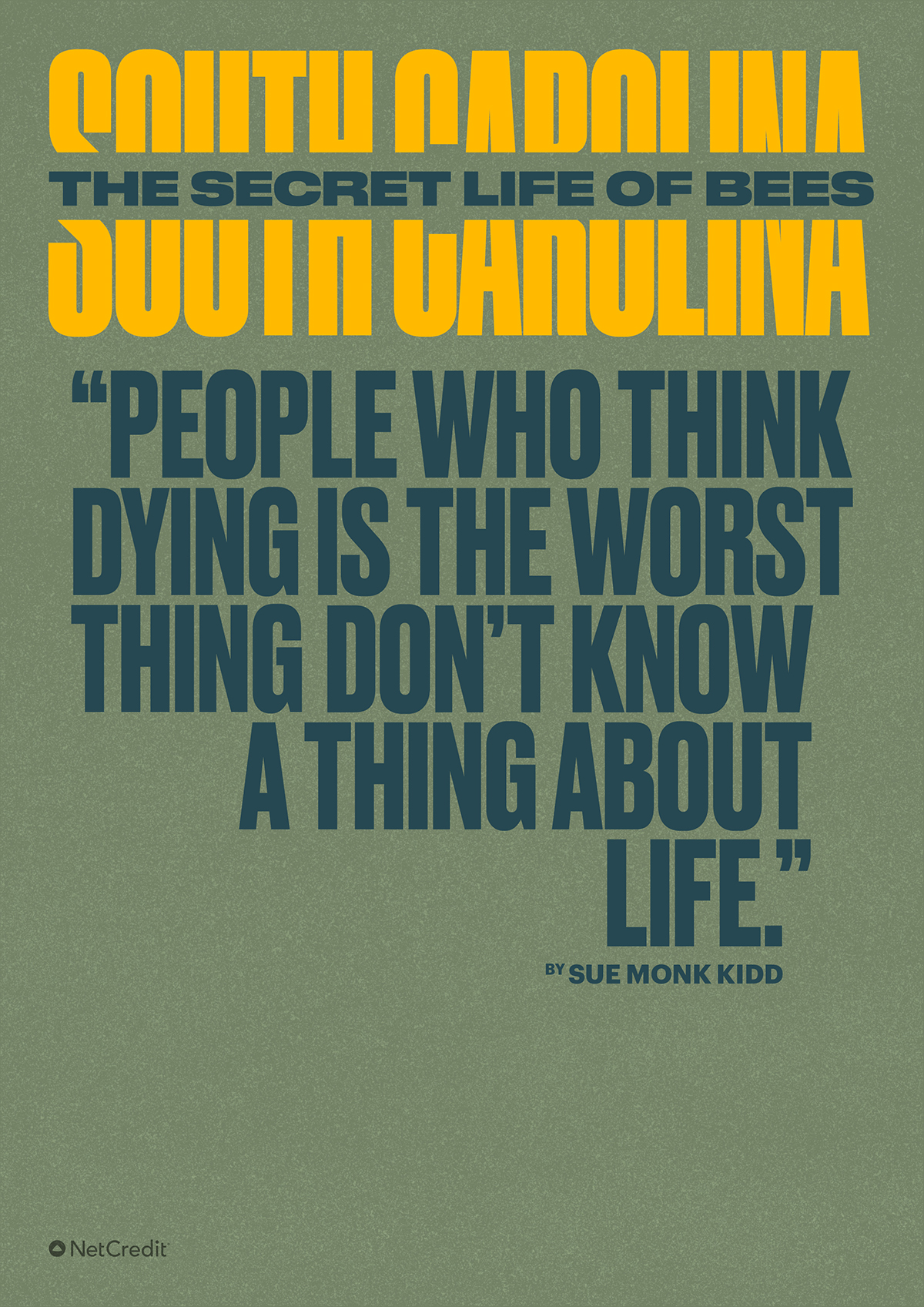 41. South Dakota – Black Hills, by Nora Roberts
South Dakota's rugged landscape is on full display in Black Hills, Nora Roberts' story of Coop, who must return to the Black Hills where he spent an idyllic summer to protect the young girl he fell for.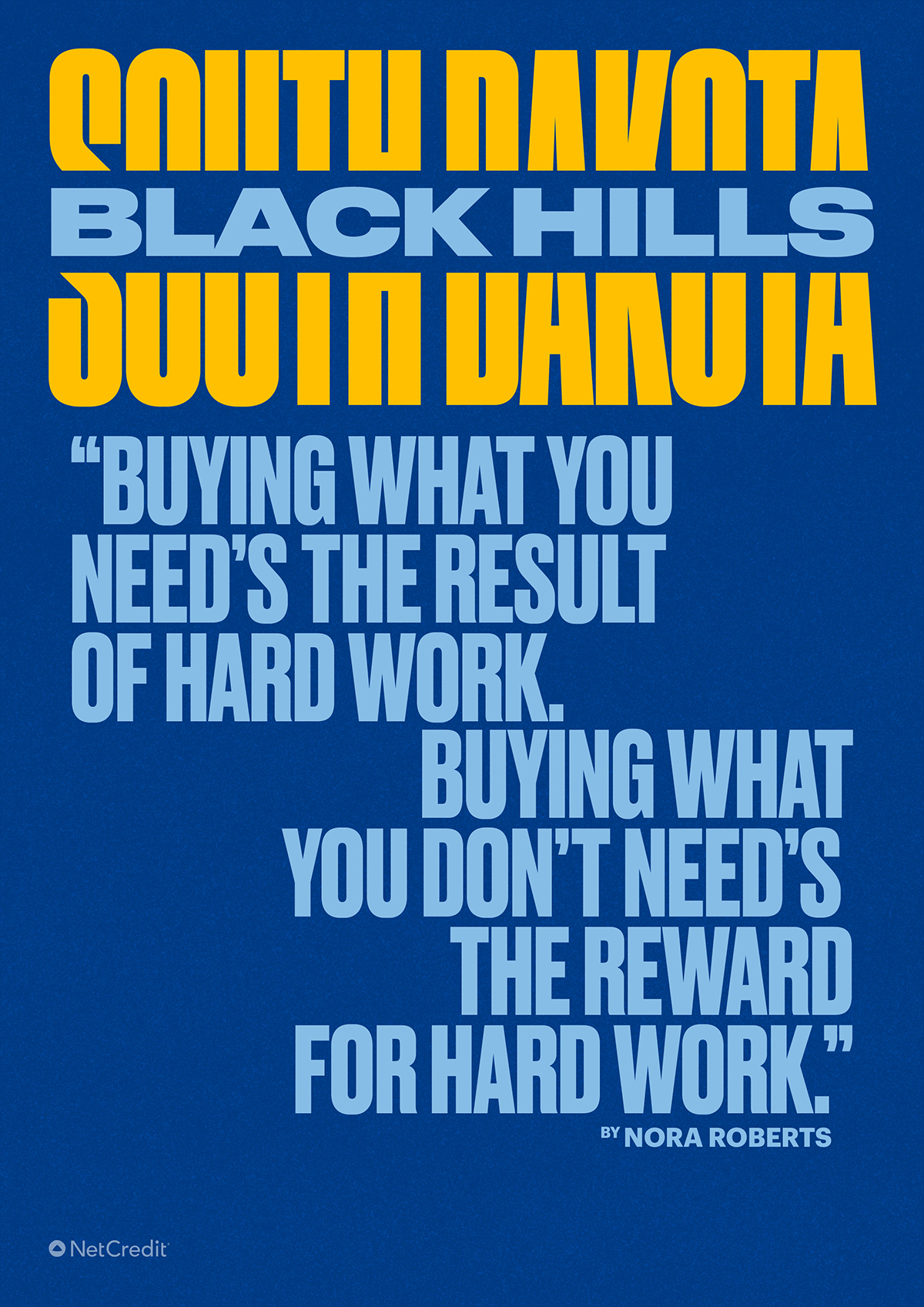 42. Tennessee – The Color Purple, by Alice Walker
The Color Purple concerns itself with the lives of African American women in the 1930s Deep South, where Celie, a young girl born into poverty, discovers the power of her own resolve.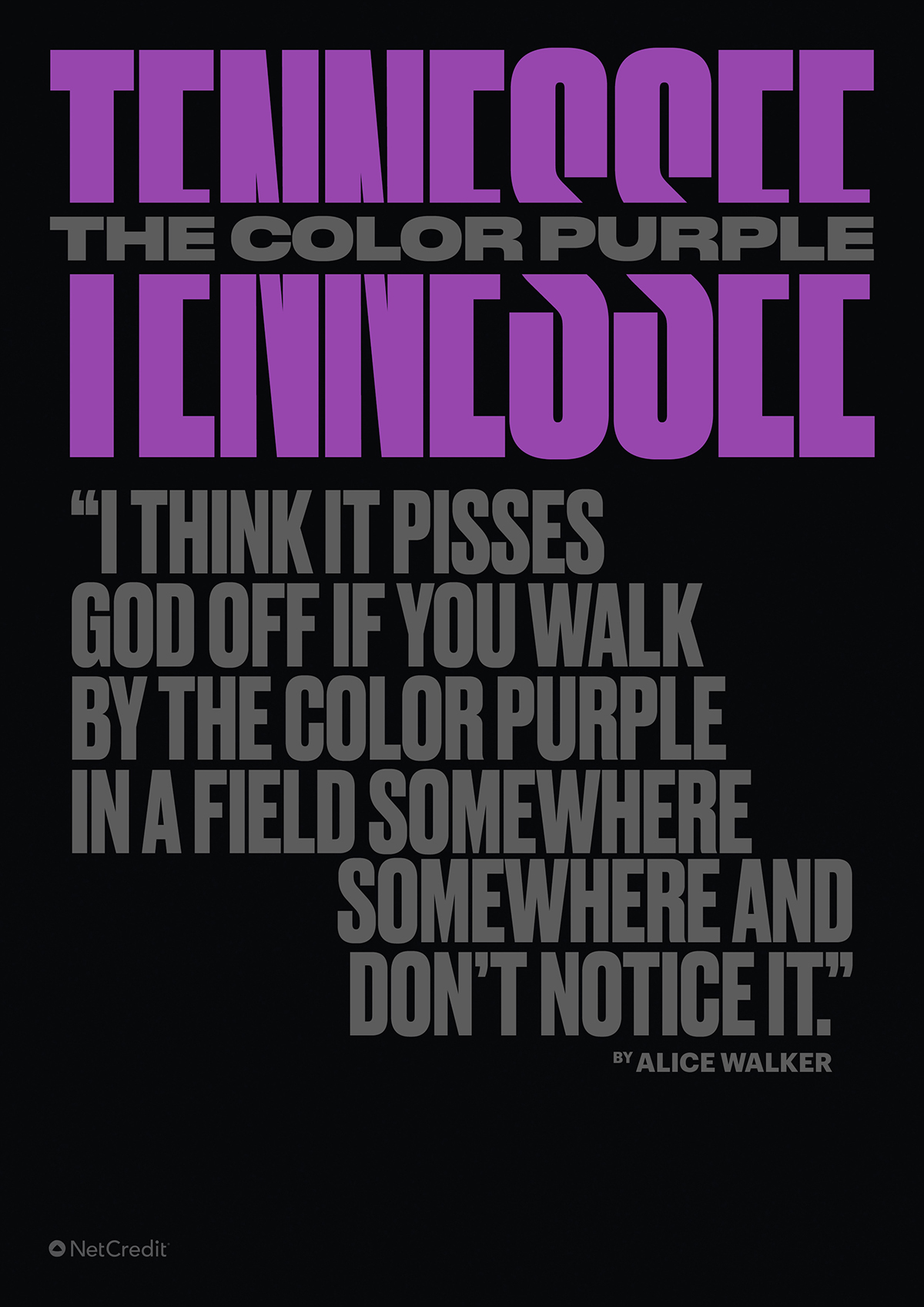 43. Texas – Holes, by Louis Sachar
Young Stanley is unjustly sent to a boys' detention center, Camp Green Lake, where he is forced to dig holes all day, every day, ostensibly to 'build character,' but possibly to find something which the warden seeks.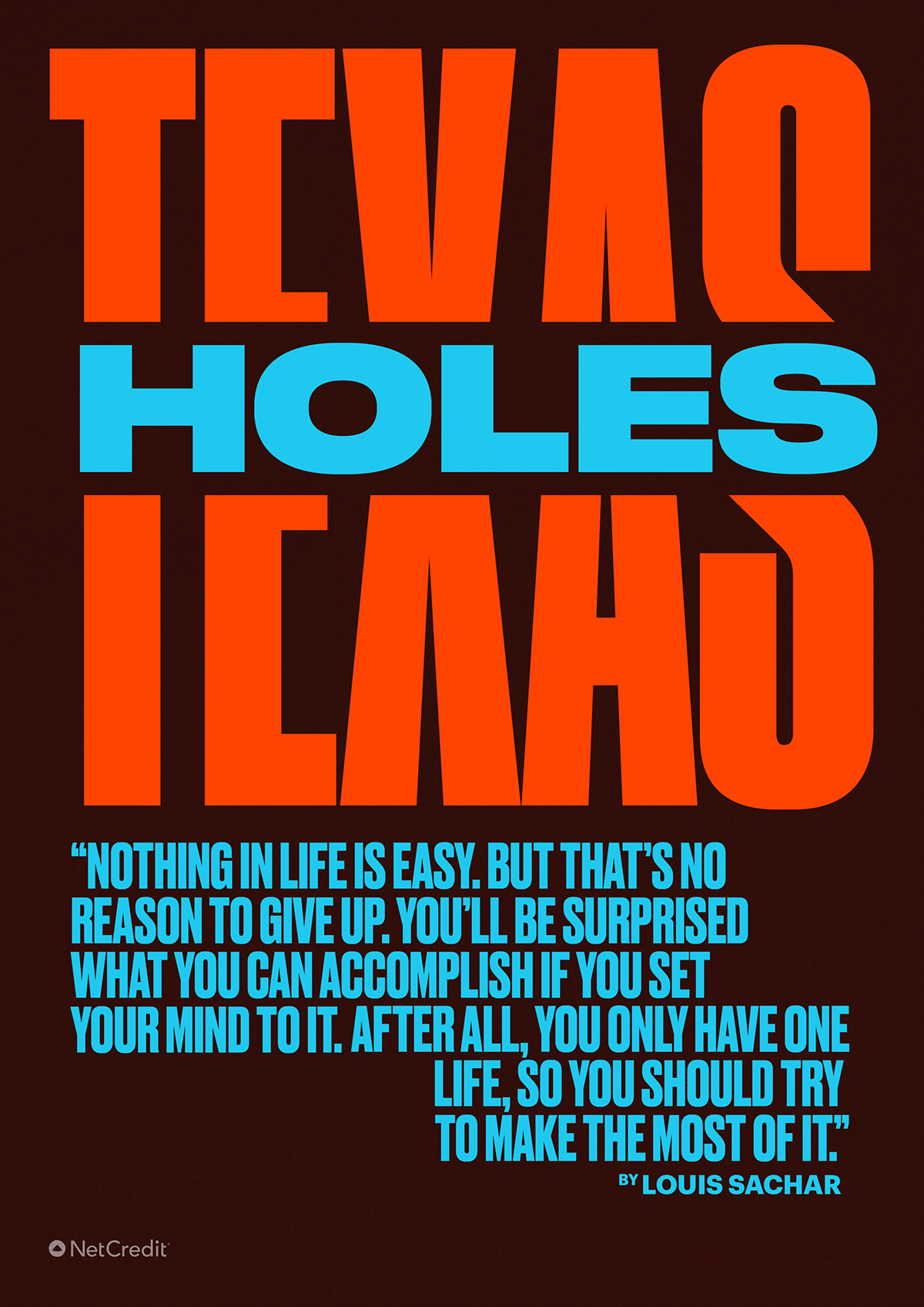 44. Utah – The 19th Wife, by David Ebershoff
A mixture of historical fiction and modern mystery, The 19th Wife is the story of a young woman recently separated from her husband, Brigham Young, the leader of the Mormon Church, who goes on a crusade to end polygamy in America.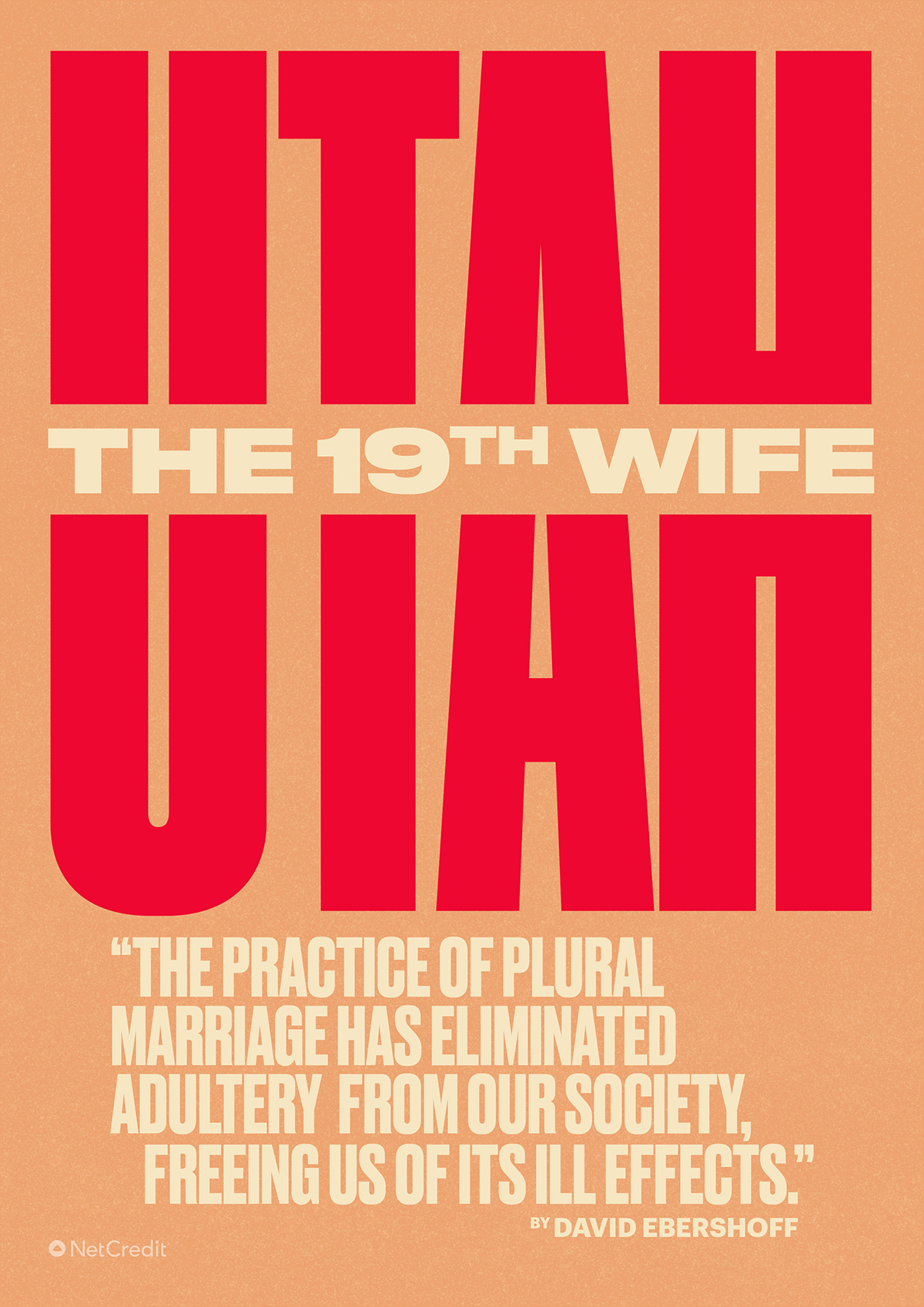 45. Vermont – Midwives, by Chris Bohjalian
Vermont's dangerous and isolating winters play a nearly insurmountable obstacle as midwife Sibyl tries to save a baby's life on a suspenseful stormy night.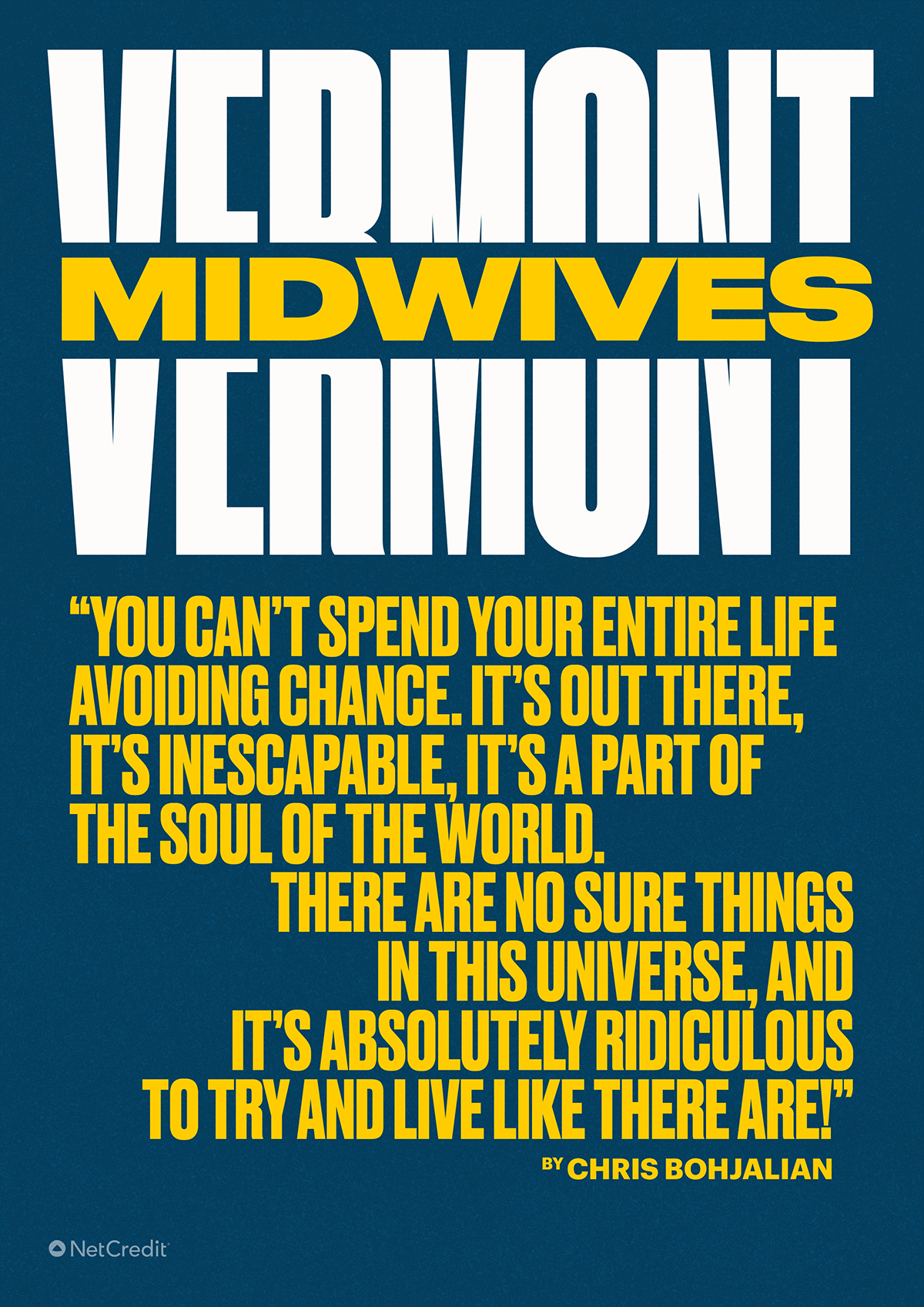 46. Virginia – Bridge to Terabithia, by Katherine Paterson
Fast friends Jess and Leslie create a magical imaginary kingdom in the woods in a story of burgeoning young love and terrible loss.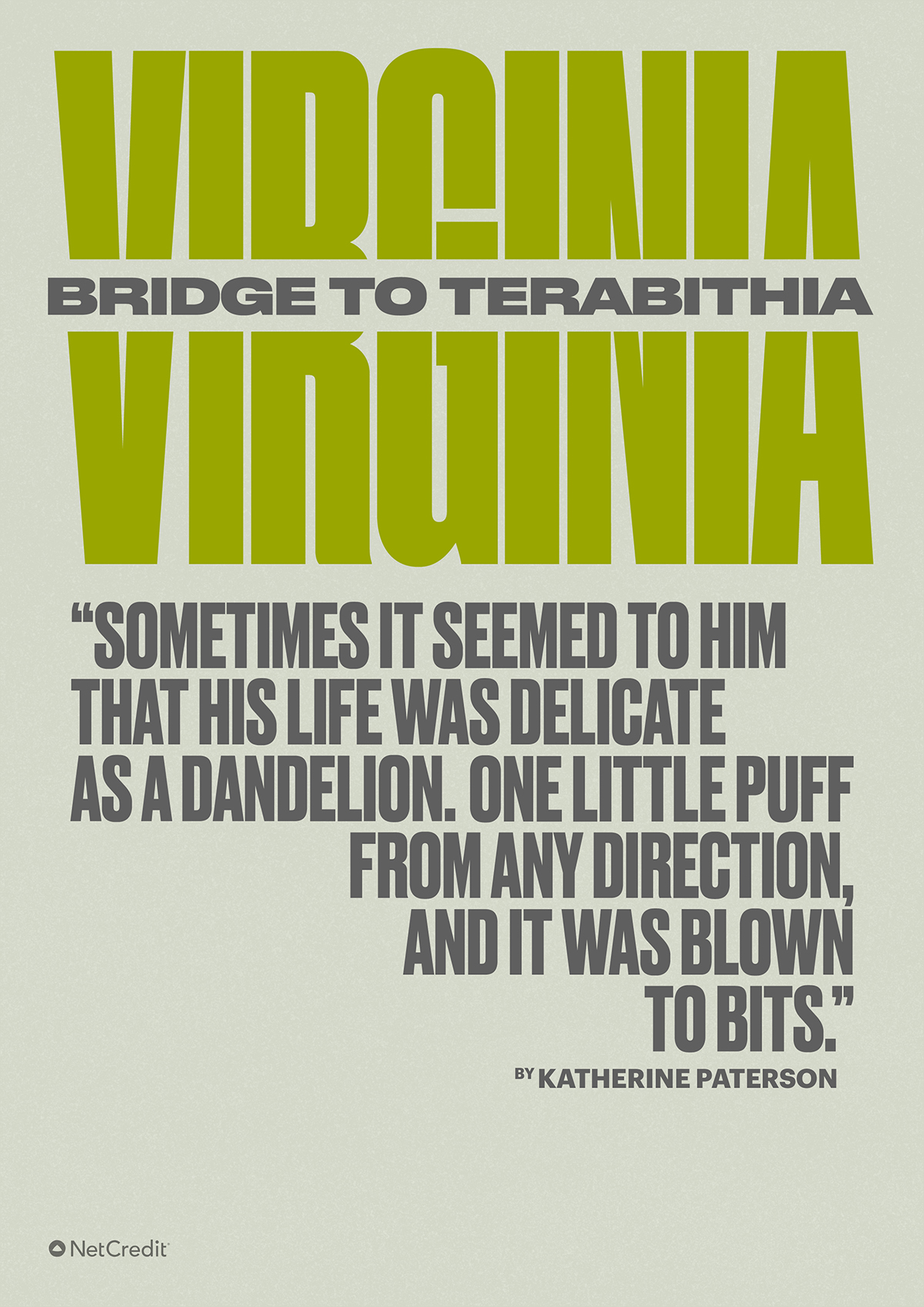 47. Washington – Snow Falling on Cedars, by David Guterson
Washington State's coasts play setting for this mystery set in the 1950s, in which a Japanese-American is accused of killing a well-liked fisherman in a tightly-knit fishing community.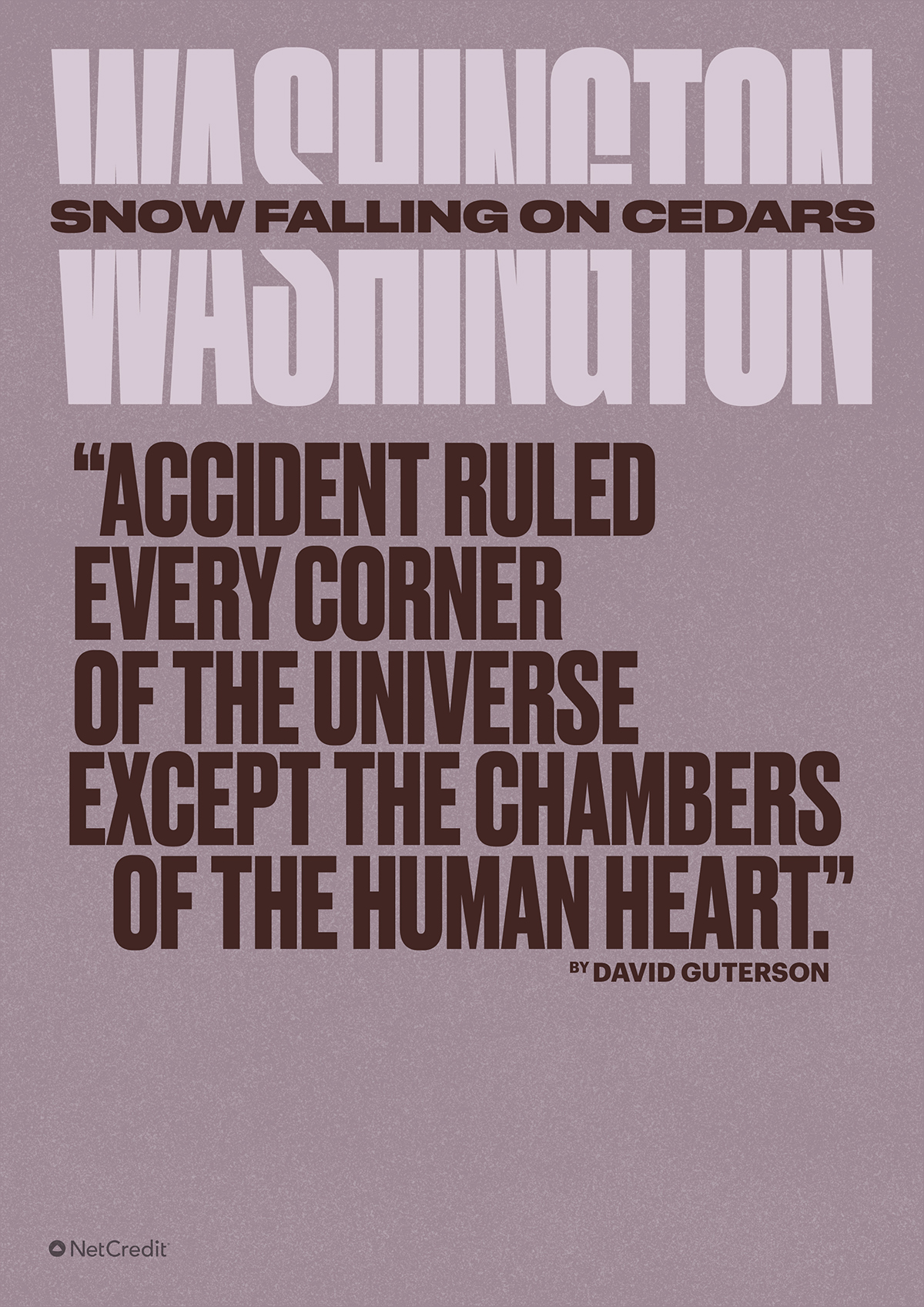 48. West Virginia – Shiloh, by Phyllis Reynolds Naylor
Shiloh tells the story of a young boy who rescues an abused dog, hiding him in the woods close to his rural West Virginia home, in an effort to keep him from his drunken, dangerous owner.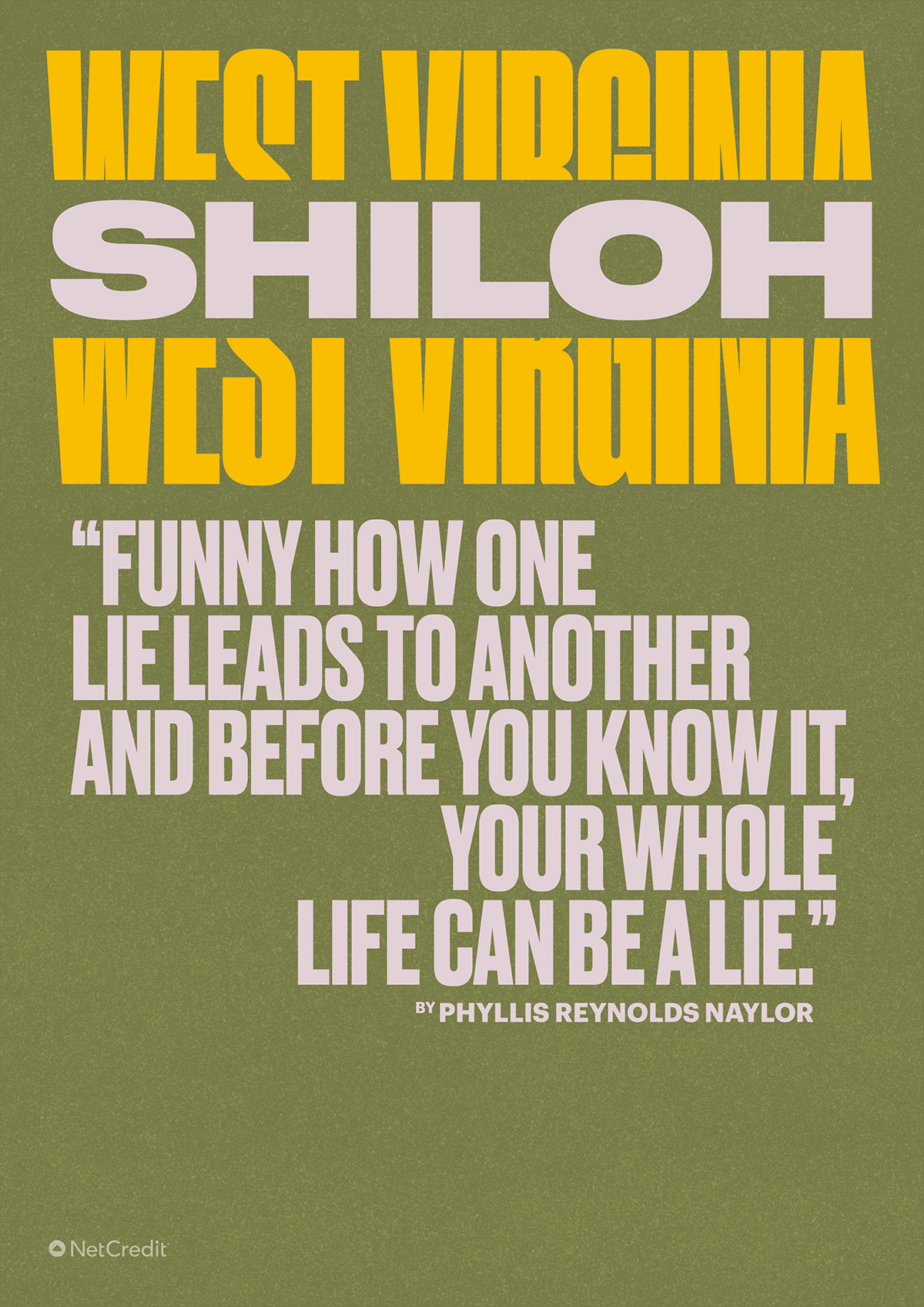 49. Wisconsin – American Gods, by Neil Gaiman
While American Gods is more of a road trip encompassing vast swaths of the US, Wisconsin plays an important location for protagonist Shadow, who is introduced to the Old Gods there, before beckoning him to fight in their war against the New Gods.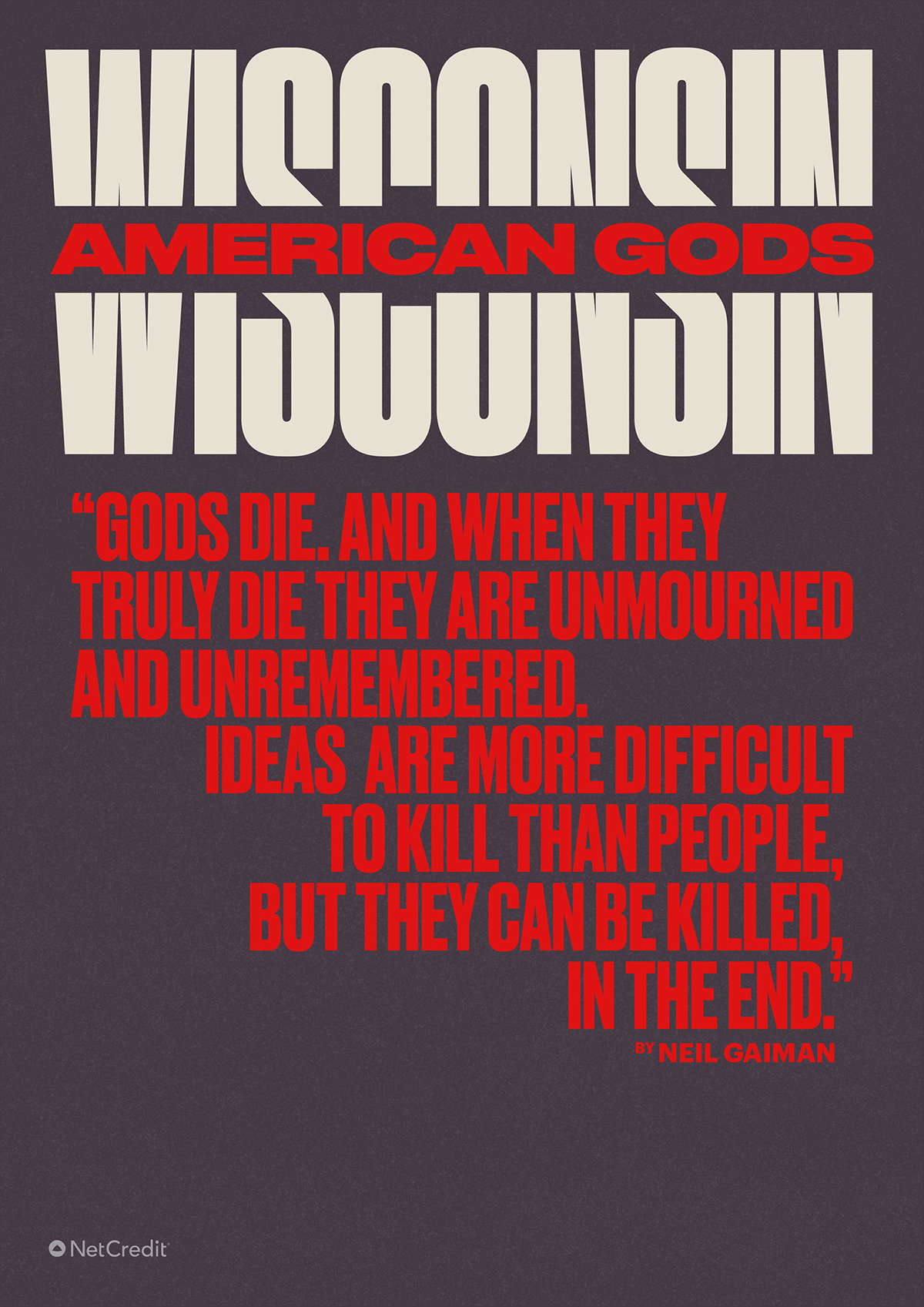 50. Wyoming – The Cold Dish, by Craig Johnson
In his first Longmire mystery, Craig Johnson uses one of America's last wild places, the beautiful and mountainous expanses of Wyoming, as a backdrop for Sheriff Walt Longmire, who solves crimes while dealing with relations between residents of Absaroka County and the neighboring Indian reservation.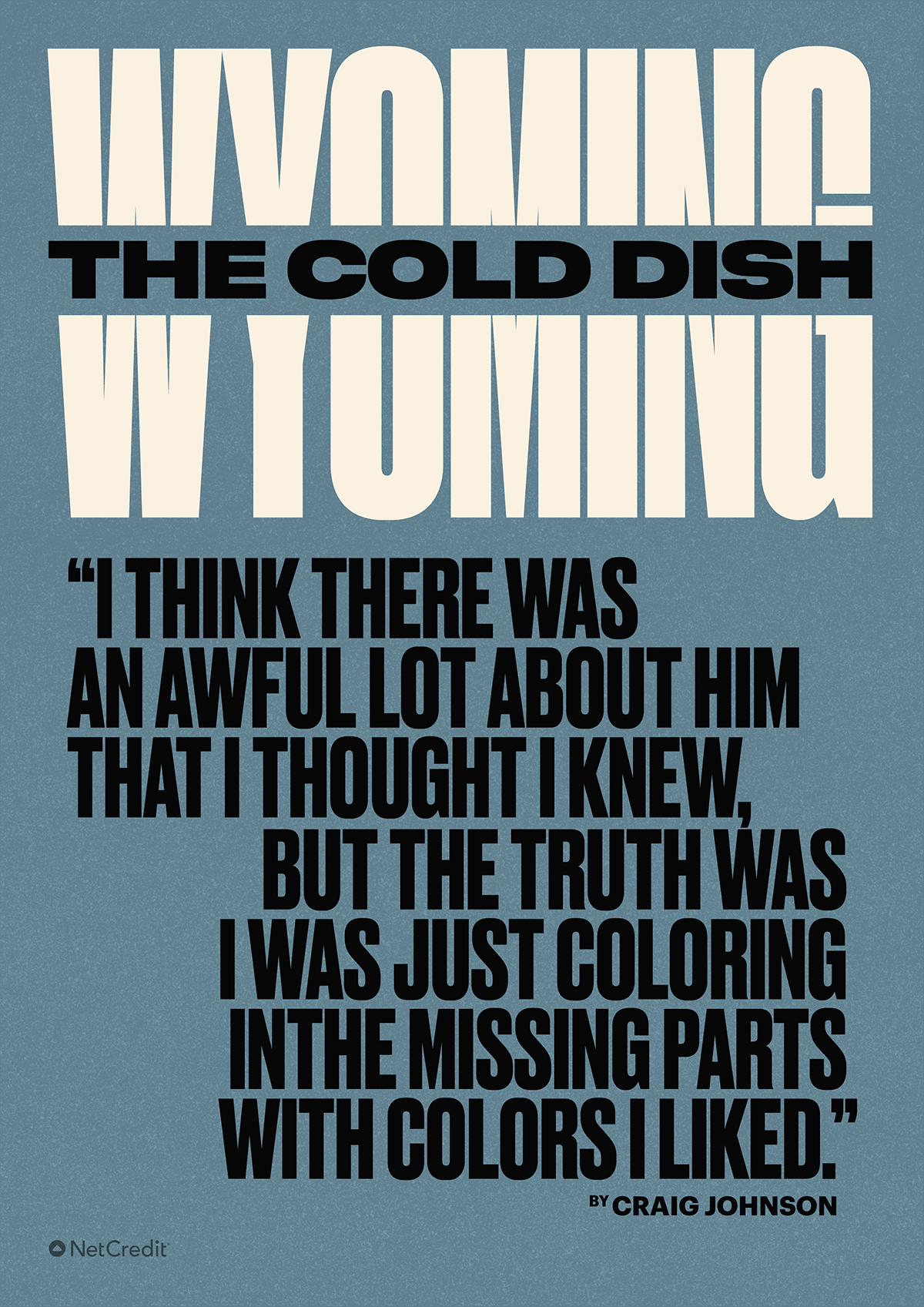 The United States offers a patchwork of landscapes and cultures, with each of its fifty states providing a unique and distinct setting for story. The list above is a great place to start exploring.
About our research
To gather the quotes for this piece, our researcher started by deciding which books to use by searching lists of popular books in every state on Goodreads. To find a list we searched, the "listopia" section of Goodreads for a list of the highest rated books set in that specific state. Then we chose the top 5 books from each list. We then narrowed it down to one book by using a combination of the number of reviews, the overall Goodreads rating and the score the book it got in the list.
For most states, there was an active list that users contributed to in large numbers. If a list wasn't available, we used this Business Insider article. Once we decided which book to use for each state, our researcher purchased each book on kindle. The researcher then used the kindle app to find the most popular quote using the 'popular highlights' feature. We then highlighted the quote and used the kindle app to copy and paste the quote. The kindle app allows you to access the most popular highlights including your own highlights.
SOURCES
Good Reads. (2019). Lists. goodreads.com
Business Insider. (2019). The most famous book that takes place in every state in America. businessinsider.com