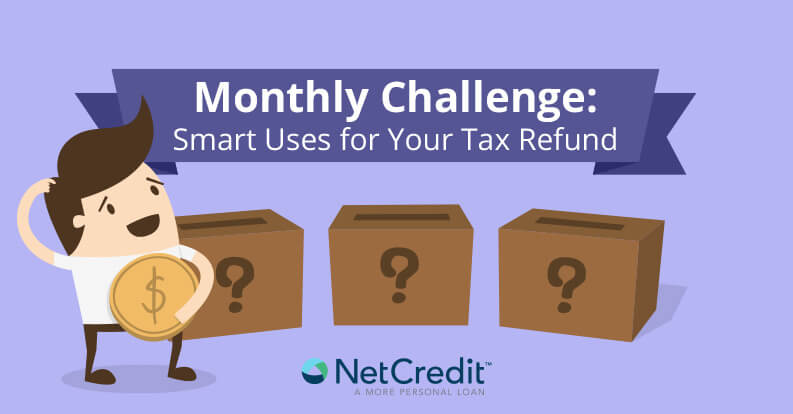 The end of tax season is upon us and it's time to plan what to do with your refund. A tax refund is a refund on income tax that is given when a person owes less than the total amount withheld from their regular paychecks and any tax credits received. Because of this, tax refunds differ from person to person as well as from year to year. Since you can't always rely on how much you will get back, it's a good idea to treat the return like surprise income and use it in a fiscally responsible way.
No matter how big or how small your return may be, it is excess income that could be a stepping-stone to good financial habits. We've researched the best ways to save and spend it. Here are a few smart uses for your annual tax refund.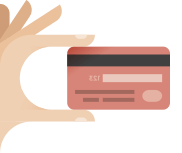 Pay down your credit card debt. The first step to starting a budget is getting all your credit lines back to zero balance. While it may seem like a good idea to save first, you're just prolonging how long you will be paying the debt, and most likely increasing how much you pay in interest at the end. Put your refund toward the debt with the highest APR first. If you still have some left over after that, continue with the next highest APR, and so on.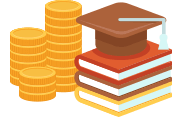 Stay ahead of your student or car loans. Some debt won't be absolved with a single tax refund, but every little bit helps. Make a payment toward the principal. While it might seem like a small dent in a large mound of debt, just remember that every step is another step closer to being debt free!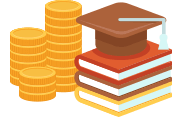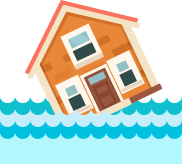 Get your mortgage above water. Some homeowners avoid refinancing because they still owe more on the property than what it's worth. The decline in housing values isn't helping to improve that. However, with 30-year mortgage rates now below 3.5%, it's a great time to refinance.1 Consider putting your refund towards making progress on your mortgage and getting closer to refinancing. It will end up saving you more in the long run.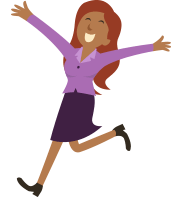 Treat yourself – within reason. It's important to have a good balance between work and play in your life, so reward yourself with something a small purchase from a part of your refund. If you don't savor the small things like a tax refund, you might not be as motivated to make good financial decisions. The important thing is to set a limit. Think of your treat as a pat on the back, and then put the rest toward debt, a savings goal or one of our other suggestions here. When thinking of your treat budget, remember your first priority: financial stability.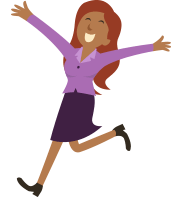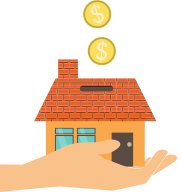 Add value to your home. Use your tax refund on an overdue or well-needed home improvement project. When you are a homeowner, some projects can wait for a rainy day, but other projects will only get worse as time wears on. Leaky pipes could damage cabinets or flooring, or a broken door could scratch a floor. Address the projects you've been putting off and solve them before matters get worse. If you don't, you may end up spending more than you originally would have when the problem first presented itself.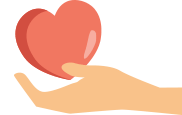 Donate it. If you feel like you have your financial bases covered or simply feel it in your heart to donate to a non-profit, go for it. Not only are you helping others, but your charitable donation is also deductible on your taxes. You won't see the benefits until the following tax season, but some things are worth the wait.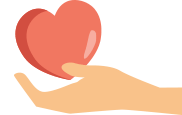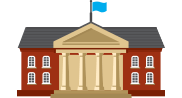 Take a college course. It could be a course to take for fun or a course that could help advance your career. Either way, you're investing in a better you. Additionally, the money you put towards tuition also receives tax benefits. Look at local colleges or online for course availability.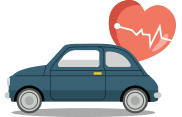 Check on your car's health. Taking your car in for a tune up is a good habit, especially if you commute. Being proactive about the condition of your car may help avoid costly issues down the road. Plus, when your car is running efficiently, it usually translates to better gas mileage — which means savings for you!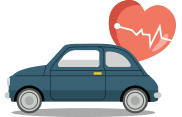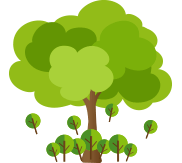 Go green! The transition to eco-friendly ways can be pricey, but if you have the funds to kick it off, you will most likely save in the long run. Consider using your refund to invest in a battery charger and replace all your electronics with rechargeable batteries. Swap out your current bulbs for LED bulbs. These little changes may seem expensive when purchased all at once, but will save you money over time, making it a great investment option for your refund.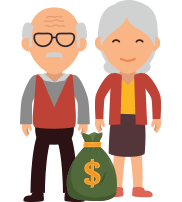 Open an Individual Retirement Account (IRA). There are a few different IRAs available, each with its own purpose and benefits. IRAs are typically low-risk investments and a great way to establish a savings program for your retirement. Meet with a financial advisor to see if a traditional or Roth IRA is right for you.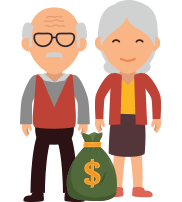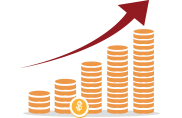 Boost your retirement savings. If you already have an IRA and haven't met your maximum yearly contribution ($5,500 if you are under 50), use your tax refund to add to it.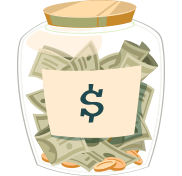 Start an emergency fund. Emergency savings can be used for a multitude of reasons: car issues, medical bills, unexpected fines, etc. You can start saving with your tax refund and add a set amount to it every month. If you prefer to have a set goal in mind, consider establishing what financial experts call a "Rainy Day Goal," the amount you should have tucked away in case of sudden unemployment. This amount should cover the cost of your rent or mortgage, groceries, car payment, insurance, utilities and any other basic need you and any dependents may have for six months.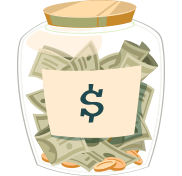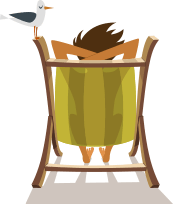 Start a vacation fund. While you won't get the reward right away, the payoff will be well deserved. You can start the savings goal with your refund and then add to it until you have enough to go to your dream destination or until you hit a budget you feel comfortable spending on vacation. If you don't have an emergency fund or are in substantial amounts of debt, consider holding off on this goal until you complete the others. Then, when you complete it, you can reward yourself by saving for something you truly want (and deserve) — a vacation!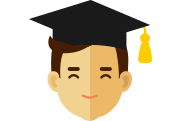 Prepare for college costs with a 529 plan. If you are looking to contribute to your child's education later in life, consider using your tax refund to open a 529, which you can use tax-free for college bills and even get state income tax deductions for your contribution depending on where you live.1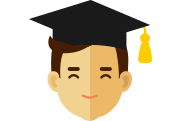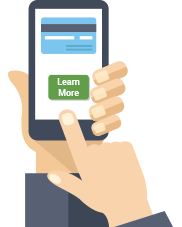 Bank better with your checking account. Many banks require a certain criteria to be met, or your account receives a fine. For example, some accounts have a minimum balance requirement or need a direct deposit to be funneled into the account at least once a month. Avoid losing your refund on a silly technicality. If you have to keep a minimum in your account, use your refund to pad your balance to consistently avoid fines. If your account has other requirements that are hard to maintain, use this opportunity to talk with your bank about whether or not your account is right for you and what alternative checking options they have available to you that they might not have had when you opened the account.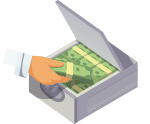 Bank better with a savings account. Use your refund to open a savings account. Already have an account? See if your new contribution would qualify you for a better savings opportunity. Reach out to your bank and see if there is a high-yield savings account available to make the most out of your tax refund.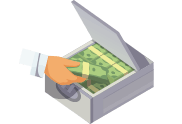 Skip the Spending
and the Saving
While getting a large tax refund can be a pleasant surprise, it is usually unnecessary. As mentioned before, a large tax refund is frequently the result of giving the government too much throughout the year. In a way, you're providing the government with an interest-free loan.
Have you made big life changes? Have you looked into your withholding allowances since you started at your place of employment? They may need to be updated. If you reallocate your withholdings appropriately, you won't get a large check at the end of the year, but you should get more throughout. It's nice to have a "surprise" amount once a year, but it is even more valuable to have consistent savings.
Your tax refund is not just a lump of money, but a new opportunity to improve your financial health. Use it to invest in yourself, your retirement or whatever else helps you get to the next step in your personal or professional goals.
The information in this article is provided for education and informational purposes only, without any express or implied warranty of any kind, including warranties of accuracy, completeness or fitness for any particular purpose. The information in this article is not intended to be and does no constitute financial or any other advice. The information in this article is general in nature and is not specific to you the user or anyone else.
1 Barrington, R. (December 20, 2012). 8 smart uses for a year-end bonus. Retrieved February 29, 2016, from http://www.forbes.com/sites/moneybuilder/2012/12/20/8-smart-uses-for-a-year-end-bonus/#2296594311ec
Comments