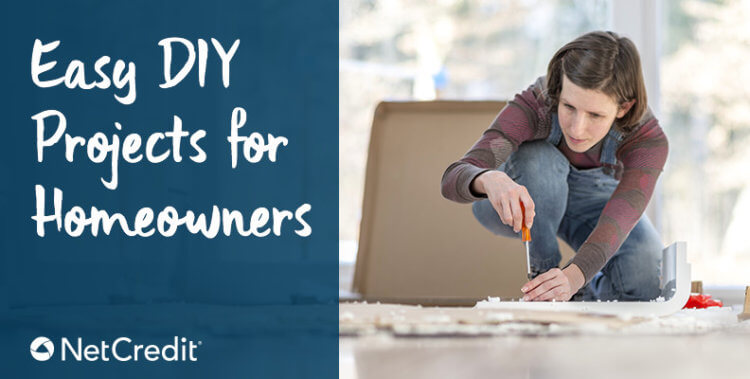 There are many ways to make your life easier as a homeowner, and all of these DIY projects fit the bill. Not only do they allow you to customize your home in the process, but they're budget-friendly and easy to do in just one afternoon. If you're ready to make your life as a homeowner simpler with a few organizational tricks, try some of these fun ideas.
Create Hanging Pockets for Magazines
Reading materials like magazines and newspapers are always tossed onto countertops, end tables, the kitchen table and more. Eliminate this clutter while keeping everything in stylish hanging pockets or holders, a simple idea from Emily of Table and Hearth. Here's Emily's list of what you need:
12 screw eyes
6 large buttons
3, 48″ x 1/2″ wooden dowels, cut in half
Cotton rope
3, 20″x28″ pieces of fabric
Needle and thread
Scissors
Disappearing ink pen
drill
Fabric glue
Ribbon tape
After determining the best size for your storage pockets, it's time to assemble. Follow Emily's tutorial, which uses photos to easily explain what you need to do. The finished product can be hung on the back of a door, the wall or a door knob.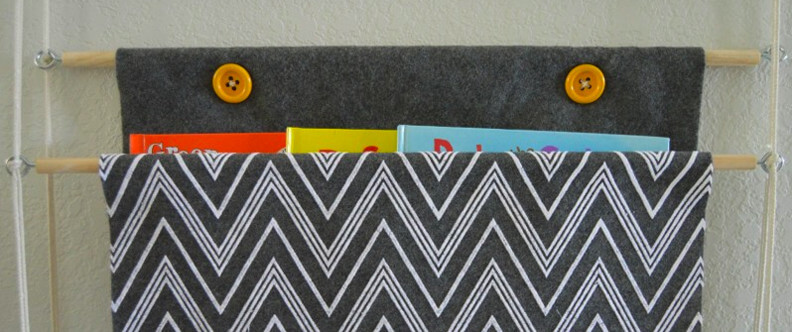 Boost Garage Storage Space
The garage tends to be a catch-all for anything that doesn't have a designated space in your home. That's why garage storage is critical for making your life easier. With organized storage, you can quickly find what you need and avoid tripping over random items that have been tossed on the floor in a hurry.
The guide Garage Storage Solutions suggests the following DIY ideas:
Hanging pegboards
Wall panels
Overhead storage shelving
Loft storage
All of these are ideal for homeowners that don't have a lot of space on the floor of the garage — which is the case for anyone who uses it for parking their car. Each idea uses wall or overhead space to maximize the utility of this important area while making your life easier.
Use Old Shutters As a Mail Holder
Like magazines, mail clutters a space quickly — but in this case, if something gets lost, it could mean missing the payment for a bill or an important RSVP date. To keep mail from getting lost in the shuffle, create a mail organizer with the old shutter sitting in your shed or one bought from a hardware or second hand store.
The process is simple:
Paint your shutter.
Nail or staple a piece of plywood to the back, which holds the mail in place.
Hang in a communal area, like the kitchen.
Find inspiration for your mail holder on Pinterest and consider using more than one if you want to separate family mail from bills, invitations, etc.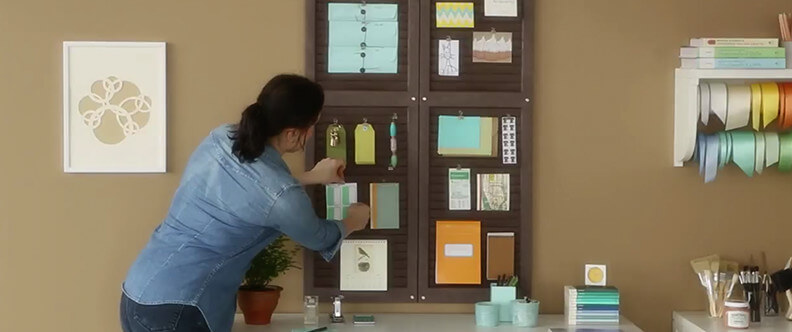 Create Recipe Mugs
Living a busy life has become the norm, and as such, more people are using the microwave to create yummy mug-meals like eggs, muffins and cakes. If you or your kids often do this, use this DIY project to put your favorite recipes right on the mug, saving everyone a little extra time.
All you need are a few plain, white mugs and any color sharpie. Once you've written the recipe on your mug, bake for 30 minutes. Note that you can do this with any porcelain dish, like bowls and plates, but remember not to wash the finished product in your dishwasher.
From breakfast to dessert, there are a ton of quick meals you can make with this method.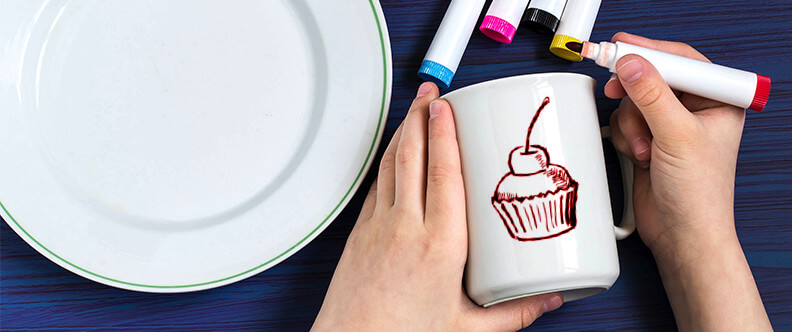 Use Vertical Storage for House Cleaners
Doesn't it always feel like your home cleaning products look messy no matter where you store them? Make it easier to find what you need while keeping these products organized with this simple DIY idea from Lowes. All you need is a shower caddy and something to secure it to a door or wall.
If you have enough space, you can even use two or three caddys, or install one under the kitchen sink, one in the laundry room and another in the bathroom.
Dive Into DIY
Use these ideas to bring more organization to your life, making it easier to manage clutter, garage storage, mail and more. Add your favorite projects to a running to-do list and tackle a new one whenever you have an afternoon free. Soon your home will run like a well-oiled machine and look great at the same time.
Comments