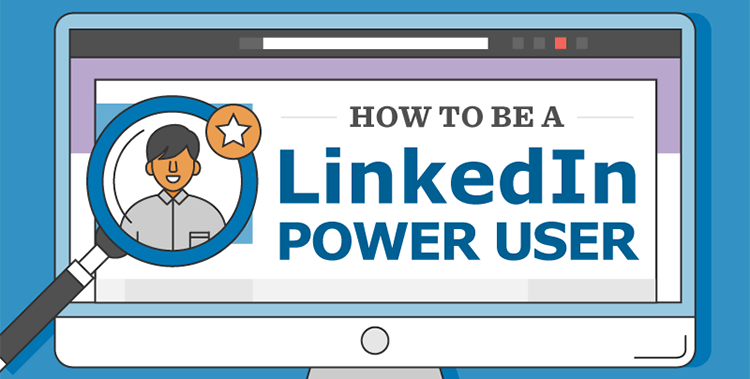 How to Become a LinkedIn Power User
Disclaimer: This post was originally published on our UK partner's site.
Are you looking to give your career a boost and find a better job? Do you want to climb to the next rung on your professional ladder? The key to finding your dream position could be your LinkedIn profile. Making it a stunning advertisement of your skills and talents is an excellent way to win over employers.
Over 70% of employers[1] use LinkedIn as part of their recruitment process to:
Find people within a specific network. For example, if looking for a structural engineer, employers are likely to search for connections of other engineers they know
Research applicants. Once an employer receives a relevant CV, their next step is to investigate that candidate's LinkedIn profile to get a deeper idea of their abilities and personality
Look for potential candidates. Searching for keywords or specific titles brings up a long list of potential employees which can be reviewed and contacted
You can see why it's time to get serious about how you're representing yourself. Your LinkedIn profile should wow employers and help you land that dream role. The impression it gives can be the difference between being the preferred candidate and being written off.
So how do you deck out your profile and make it an effective extension of your personal brand?
Getting found by potential employers is the first step. You can make yourself stand out from the boring crowd on the search results page[2]. Try spicing up your profile's headline by adding specific projects or personal details. More than just visually striking, it gives you the opportunity to highlight why employers should look at you rather than the competition.
Once an employer is looking at your profile, make sure you make an impact. A high-quality profile picture makes a big difference[3]. Tailor your summary to make sure the key points are going to be memorable. Use strong examples of experience and avoid the use of cliched descriptions such as being "passionate" about x and "highly motivated" by y.
With some strategic work and clever planning you can make your LinkedIn profile an exceptional addition to your professional repertoire!

Sources
[1] Edwards, L. 2016. How Employers Use LinkedIn to Find Great Candidates. linkedin.com
[2] Arruda, W. 2014. 22 LinkedIn Secrets LinkedIn Won't Tell You. forbes.com
[3] Fisher, C. 2016. 5 Steps to Improve your LinkedIn Profile in Minutes. blog.linkedin.com
Embed This Image On Your Site (copy code below):