Online Loans for You
Get a fast, flexible loan up to $10,000.*
Why look online for a personal loan? When you need money, it can be hard to decide where to turn. Banks, friends and family, and online lenders can all be options, and there are pros and cons to each. If you are thinking about looking for a personal loan online, there are a few things you should consider before you commit.
Can I be confident this loan is right for me?
The most important factors when deciding on a personal loan are dollar amount, interest and repayment period. You want to make sure you're getting the amount you need at a rate that you can comfortably afford to repay.

Personal loans up to $10,000* and lines of credit up to $3,500 through NetCredit feature flexible rates and repayment terms that depend on the information in your application. You can easily see what you might qualify for today because checking your eligibility doesn't affect your credit score.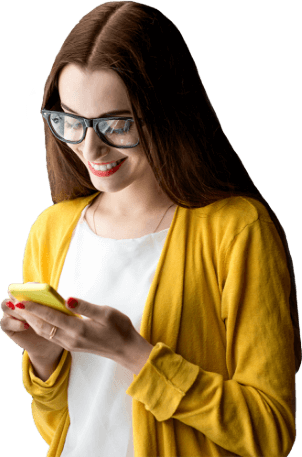 Can I get the money I need when I need it?
Many lending options have a big downside: They take a long time. Expenses aren't always expected, and you don't always have time to wait on a long approval process to get funds.
NetCredit offers a quick loan process. Because the lending platform is completely digital, you can apply and find out how much you qualify for within minutes, and if you are approved, you can have money in your bank account the next business day or sooner. Better yet, because NetCredit looks at more than just your credit score, you can qualify for funds even with less-than-perfect credit.
---
Approved applications are typically funded next business day. Applicants who submit an application before 7:00 a.m. CST Monday-Friday may receive their funds the same business day. Approval subject to additional verification. Failure to provide additional documentation promptly may delay funding.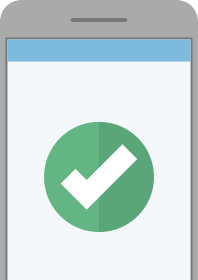 Can I trust online lending?
We get it — if your idea of a loan is sitting down with a loan officer at your local bank, the notion of online lending can seem a little, well, weird.
NetCredit is dedicated to protecting your personal information and keeping your data secure.
Check out our
privacy policy
to learn more. If you're curious about what current customers think, you can check out our
Trustpilot
and
Consumer Affairs
reviews.
Does my lender give me the control I need?
Taking out a personal loan is a pretty big commitment — you're promising to make consistent payments to your lender for months or years down the line. All the more important, then, to make sure that you're able to get the terms that work best for you and your life right at the beginning.
After you submit some basic information about yourself and your finances, you can customize the amount you'd like to borrow and how long you'd like to take to repay it. The options available to you depend on your application, and you have the chance to choose an amount and repayment schedule that work for your finances.