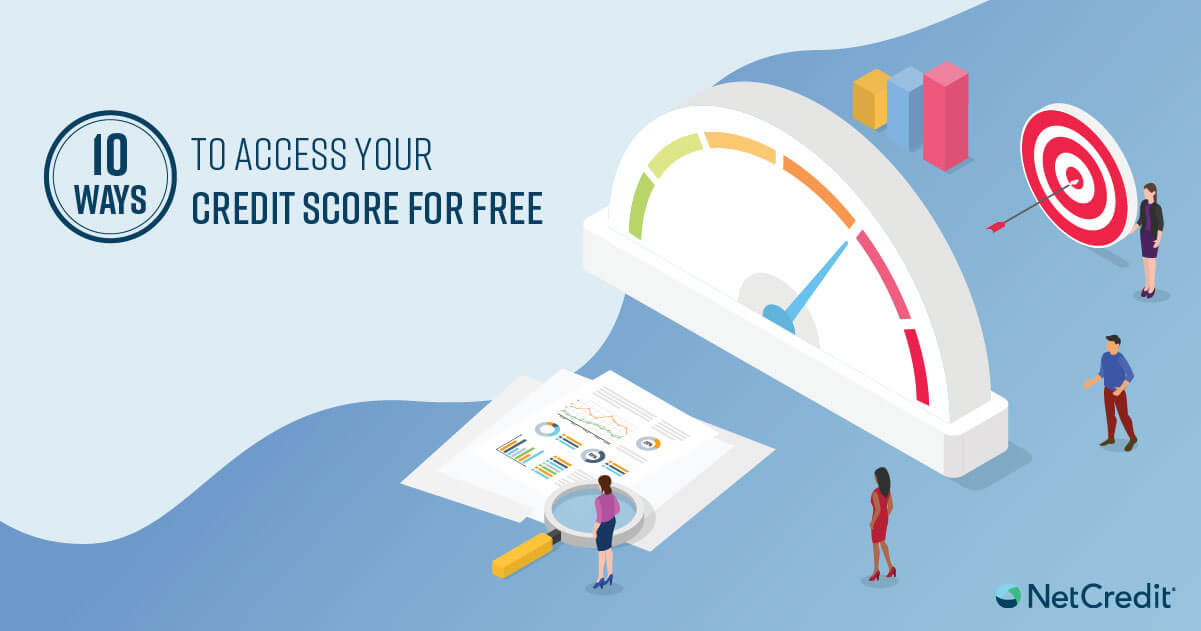 How to Access Your Credit Score for Free
Your credit score is one of the most common ways that lenders measure your creditworthiness, but do you really know where to access it? Understanding your report, what your credit rating means and how to access it can help you improve your score and overall financial health.
Beyond checking your own finances, financial fraud and widescale data breaches are becoming more and more common. It's a good idea to periodically check each report for accuracy and to dispute any errors as soon as you see them.
With three major credit reporting bureaus, your credit score typically varies across each agency and can fluctuate over time. Since the bureaus can utilize different financial data sets to calculate your scores, it's likely that you won't see exactly the same number on all reports. While you may already have access to one report, we'll walk you through a few ways to obtain your credit scores and reports from all of the major bureaus.
Third-Party Services
1. Bankrate
Bankrate offers access to your TransUnion credit score. With a free account, you can view your score as well as other educational financial resources.
2. Credit Karma
This site provides access to both your TransUnion and Equifax scores. Your reports update weekly, so you can see changes and monitor your scores frequently with Credit Karma.
3. Credit Sesame
Your TransUnion score is also available for free from Credit Sesame, as well as credit monitoring and analysis tools. While it's not free, you can also upgrade your account to see reports from Equifax and Experian.
Directly From Credit Reporting Bureaus
4. With the Fair Credit Reporting Act, your full credit reports are available every year from each of the main credit bureaus. In order to access your information from all three companies, you can visit AnnualCreditReport.com, mail in a request or call 1-877-322-8228.
Furthermore, your Equifax report is available for review six additional times per year, so you can stay on top of changes and monitor your information more frequently.
Another free service for access to your Experian score is freecreditscore.com. With updates every 30 days, this Experian service allows you to track changes and even dispute errors online.
Credit Cards With Free Credit Monitoring for Non-Cardholders
5. Discover
Another option for cardmembers and non-customers alike, Discover gives access to your updated Experian FICO score every 30 days.
6. Capital One
You don't have to be a cardholder to take advantage of CreditWise through Capital One. This smartphone app for iOS or Android gives you access to your TransUnion report as well as credit monitoring, alerts and a score simulator.
7. American Express
You can review your updated TransUnion VantageScore 3.0 score every week, even if you're not an American Express cardholder. A free account provides access to credit alerts, a score simulator and additional financial resources.
8. Chase
Cardholders and non-Chase customers can access their updated TransUnion credit score each week for free with Credit Journey. Sign up for email alerts, use a credit score simulator and more with this online service.
Credit Cards With Report Monitoring for Cardholders
9. Citi
Select Citi cardholders can access their Equifax scores online. While you can view your score monthly, this service can take up to 10 days for an updated score to accommodate data validation.
10. Wells Fargo
Primary Wells Fargo accountholders can access their FICO score online. In order to use this service, you must register with Wells Fargo Online.
With so many free options to view and manage your credit reports and scores, it's important to find a service that works best for your situation. Some methods or programs, while free, may require third-party membership and/or registration. Make sure to review all associated fine print before accessing your information via any of the above options.
The information in this article is provided for education and informational purposes only, without any express or implied warranty of any kind, including warranties of accuracy, completeness or fitness for any particular purpose. NetCredit does not endorse these products. Product information is accurate at time of publication. Check with software provider for most current pricing. The information in this article is not intended to be and does not constitute financial or any other advice. The information in this article is general in nature and is not specific to you the user or anyone else.