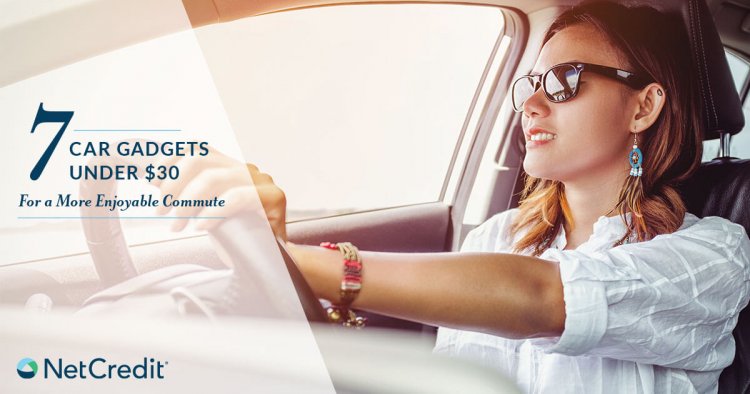 A recent study suggests that fewer Americans used a vehicle to commute to work in 2018 when compared to data from 2007 — but the vast majority of U.S. workers still rely on this method as their primary means of transportation.1 While remote employment continues to grow in popularity, only 3.9 million Americans worked from home at least on occasion in 2018.2
Commuting to work every day can quickly add unnecessary stress to your routine, whether you're sitting in traffic, traveling long distances or just rushing to show up on time. But there's no reason to let your car ride get you down thanks to the slew of new car gadgets and comfort-providing accessories. Here are seven automotive accessories under $30 to help make your car ride to work much more enjoyable.
Make sure to stay focused on the road and aware at all times when operating a vehicle. Avoid any gadgets that distract you from driving, and be sure to familiarize yourself with any hands-free accessories before you get on the road.
References
1Gallup, Inc. (August 31, 2018). More U.S. commuters get to work without cars than in past. Retrieved May 15, 2019, from https://news.gallup.com/poll/241805/commuters-work-without-cars-past.aspx
2Boyarsky, K. (March 1, 2019). 20 key remote work statistics for 2019. Retrieved May 15, 2019, from https://www.owllabs.com/blog/remote-work-statistics
Comments