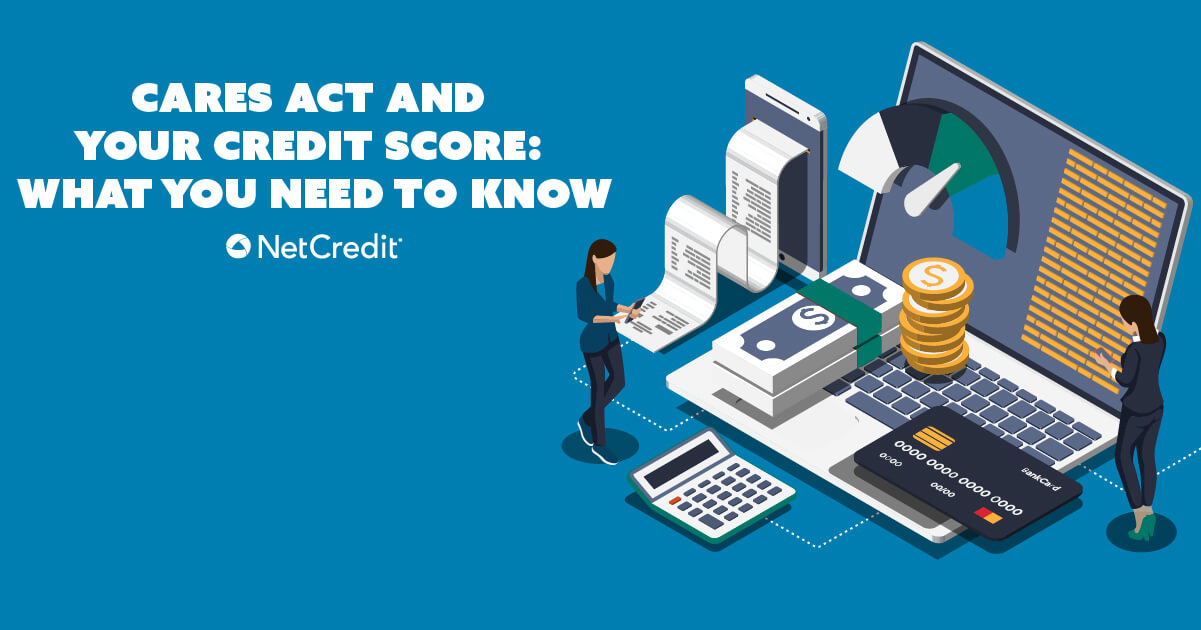 How the CARES Act May Impact Your Credit Score
From overwhelmed healthcare systems to the upended global economy, COVID-19 has impacted every American. If you are one of the 6.6 million Americans left unemployed or with a truncated income, that impact has not only taken a toll on your personal life but also on your financial stability.1
With no certain end date in sight and the government working through the logistics of their relief program, many of us are left wondering what the fallout will be for personal finances, including credit scores. Let's explore the CARES Act and how it may impact your credit score.
What Does the CARES Act Have to Do With My Credit Score?
In response to the financial impact of the coronavirus, temporary changes have been made to consumer credit reporting guidelines, as outlined in the CARES Act. These guidelines are aimed at limiting the long-term effects of those in coronavirus-related financial turmoil.
How Does the CARES Act Protect My Credit Score?
In case you're unable to maintain your financial responsibilities, the CARES Act can help you protect your credit score.
Under normal circumstances, late or missed payments towards debts can result in a lower credit score. During the CARES Act, if your finances are affected by COVID-19, you can make an agreement with your creditor to update or change your payment terms, which may include temporarily skipping or reducing payments. As long as you maintain the new terms, you'll be able to keep your account up-to-date without any damage to your credit score.
All you need to do is reach out to your creditor, landlord or other financial institution to make a CARES Act agreement. While terms will vary from lender to lender, it's important to make sure you're able to follow through with your new agreement.
Am I Eligible for CARES Act Credit Protection?
You're typically eligible for the CARES Act credit protection if you have an account with a creditor that provides information to one of the major credit reporting bureaus. The key is to plan ahead — it's much easier to make an agreement ahead of time than to remove negative marks from your credit report.
However, in order to be protected under the law, you must make an agreement with each individual creditor for one or more missed payments. Otherwise, these actions can still result in negative marks towards your credit score, regardless of the act's duration. It's important to note that if your account was previously delinquent, it can still be reported as past due unless you bring your account up-to-date.
If you're not sure where to start, contact your account's customer service support line for more information.
Will This Affect My Credit Score in the Future?
Since COVID-19 is an ongoing pandemic, it's unclear exactly how long credit reporting limitations under the CARES Act will last. However, you can still be proactive in protecting your credit score now and in the future. Make sure to contact your creditors if you're unable to pay your debts due to COVID-19.
It's also important to note that you're still responsible for outstanding debt in a CARES Act agreement, and that you should still try to make payments whenever possible. Even small and steady payments can help you chip away at big bills over time.
Resources to Help Protect Your Finances
Although the situation is ongoing, it's never too late to adopt healthy financial habits. Read a few of our best blogs about budgeting, saving and living smarter.
If you're confused about personal credit or your score, here's where to start:
For smart ways to earn and save more money, read these tips:
If you need help budgeting or managing your income, check out these blogs:
Now more than ever, it's essential to take care of yourself and those you love. Here are some easy and free ways to relax and unwind:
References
1Tappe, A. (2020). A 3,000% jump in jobless claims has devastated the US job market.