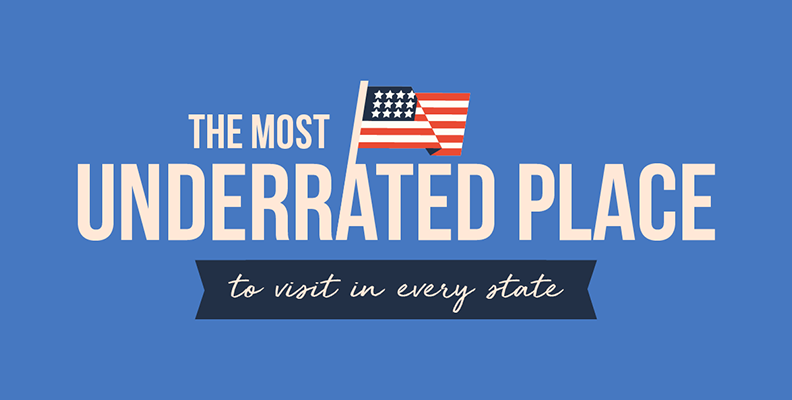 The Most Underrated Place to Visit in Every State
America is home to some of the most famous destinations in the world. With so much to see in each state, it's easy to miss the hidden gems. So wouldn't it be great to have a list of outstanding tourist attractions that not many people know about?
We've created a guide to the most underrated city or town in every state. We analyzed data from sites such as Niche.com and Thrillist to create our 'top 50'. Then we found a highly reviewed landmark or activity at each destination and designed a series of posters to highlight America's secret hotspots.
Are you ready to find someplace new?
A Map of America's Low-Key Amazing Towns and Cities
People tend to forget how vast and diverse the United States is. Texas alone is bigger in size and population than the whole of Madagascar.
It's no wonder that lots of amazing American cities get lost amidst the higher-profile cities in each state. Our map visualizes the most underrated town or city in each of the 50 states. How many do you know?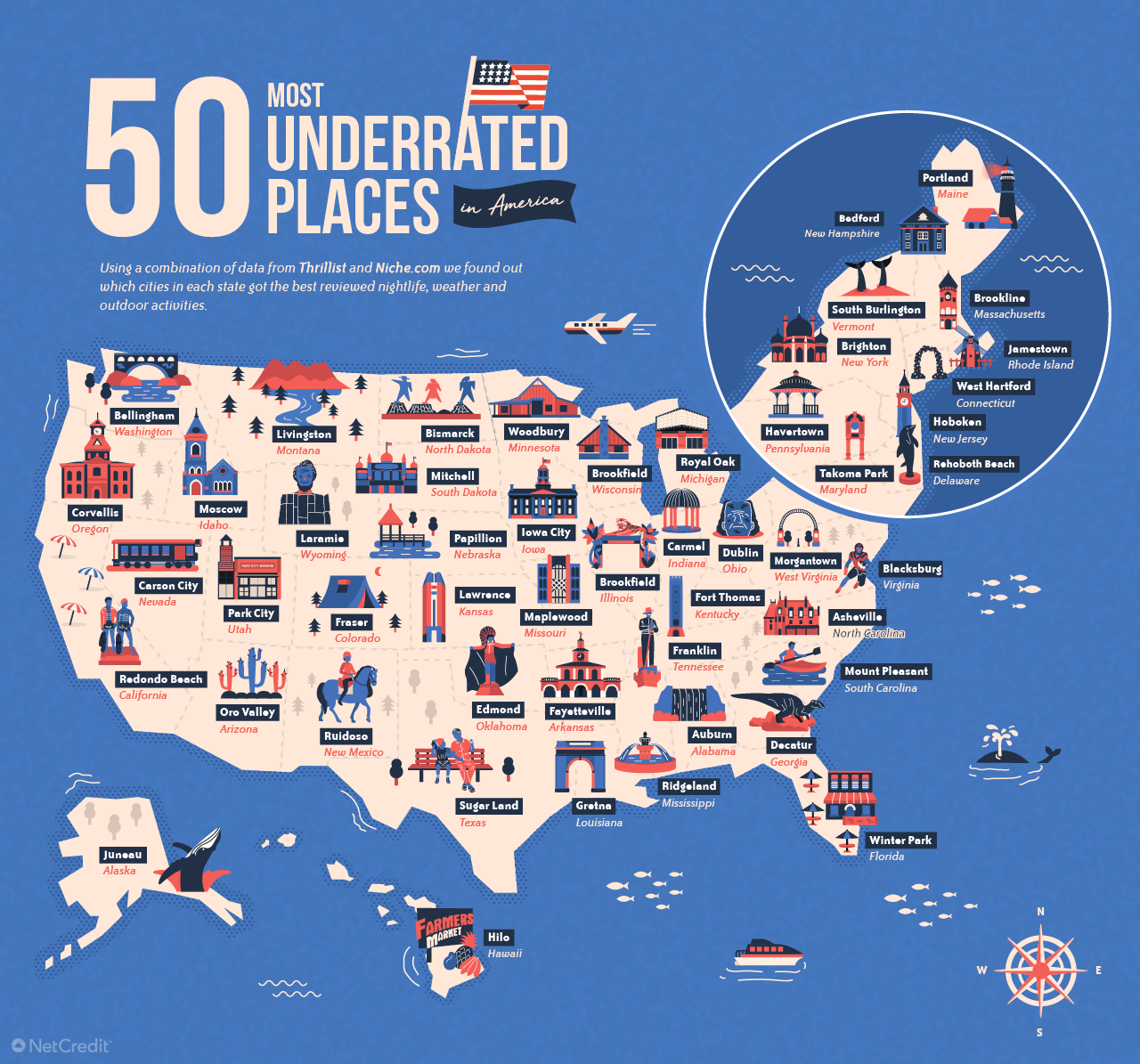 From stunning natural landscapes to the hidden histories found in extraordinary museums, American neighborhoods take pride in their unique attractions. Here are fifty amazing U.S. towns and the highlights that they offer.
Auburn, Alabama
Auburn is a wholesome family town that combines the best of sports and nature. Golf and mountain biking are great ways to combine these interests.
Jordan-Hare Stadium is the home of the Auburn University Tigers football team. Before each game, a rare golden eagle named Nova (War Eagle VII) is released into the stadium to chants of "War Eagle! War Eagle!" The stadium is only open during games, with tickets costing around $40.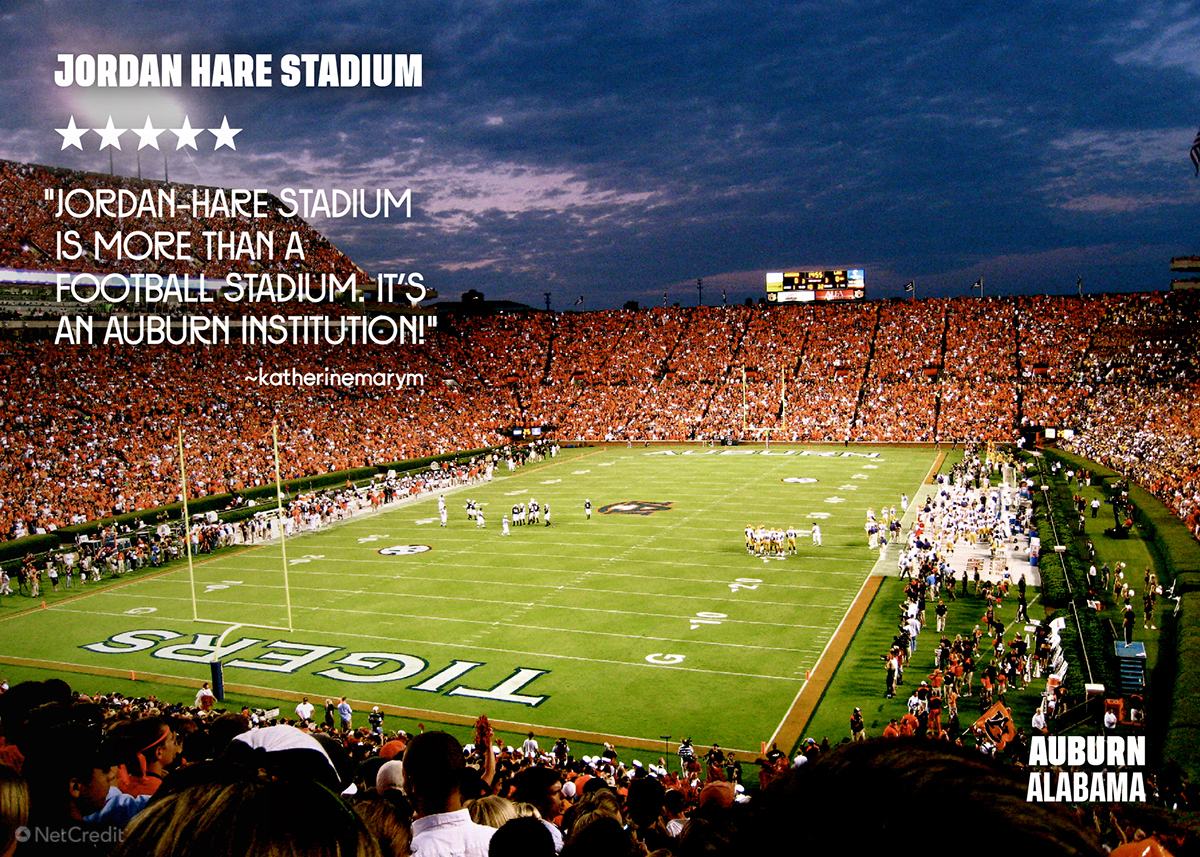 Juneau, Alaska 
Juneau may be Alaska's capital city, but it offers a raw, pioneering sense of adventure. It is the only capital in America that you can't reach by car. On arrival by ferry, your adventure might continue by seaplane, kayak, skis or the gravity-defying Mount Roberts Tramway.
Tracy Arm Fjord is the perfect route into nature. Book a cruise and get your camera ready for icebergs, sea lions and whales along the way.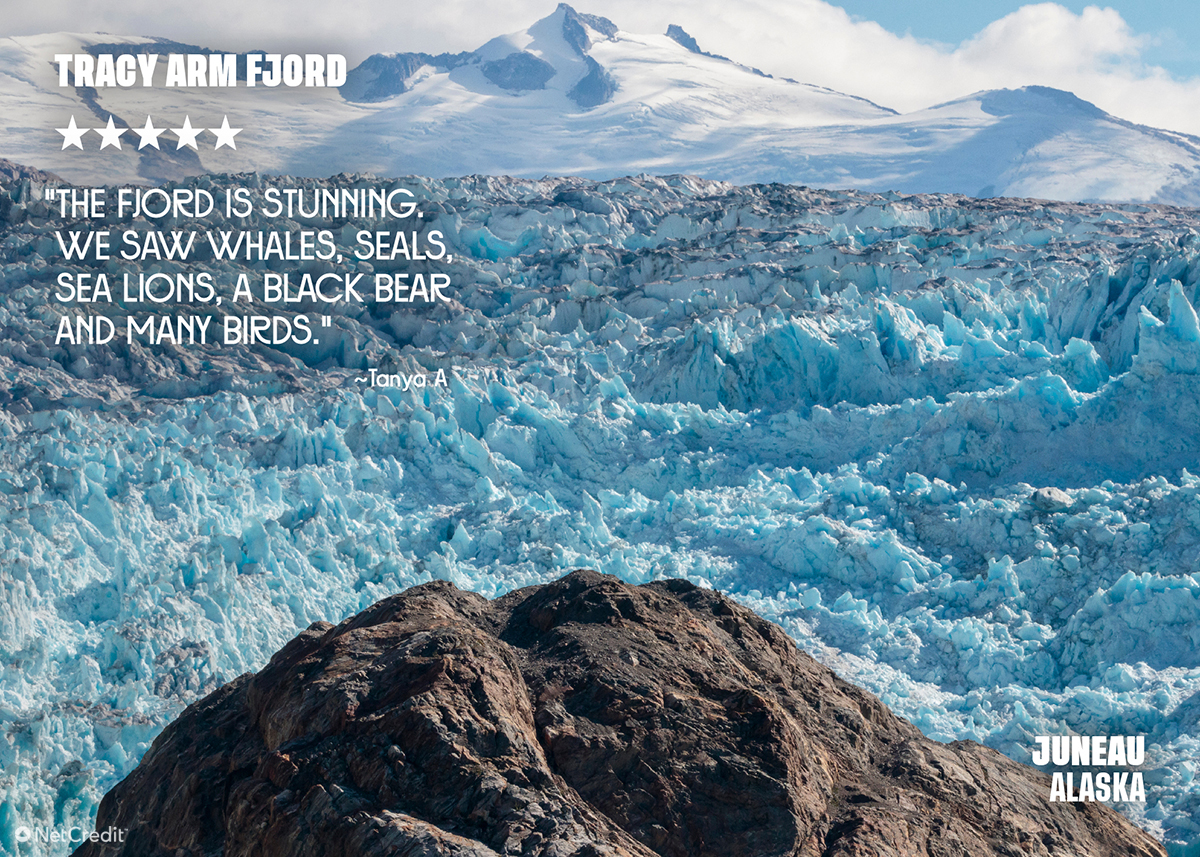 Oro Valley, Arizona
The epic landscape of Oro Valley hints at the small town's origins as the 'valley of gold.' Prospectors were drawn by the legend of the lost Iron Door Gold Mine, but it turned out there was little gold to be found.
The Oro Valley Aquatic Center is the perfect spot to contemplate the mountains. You can enjoy leisure and sporting activities that take place in the open-air pool. It is open from dawn to dusk, with admission set at $5 per person.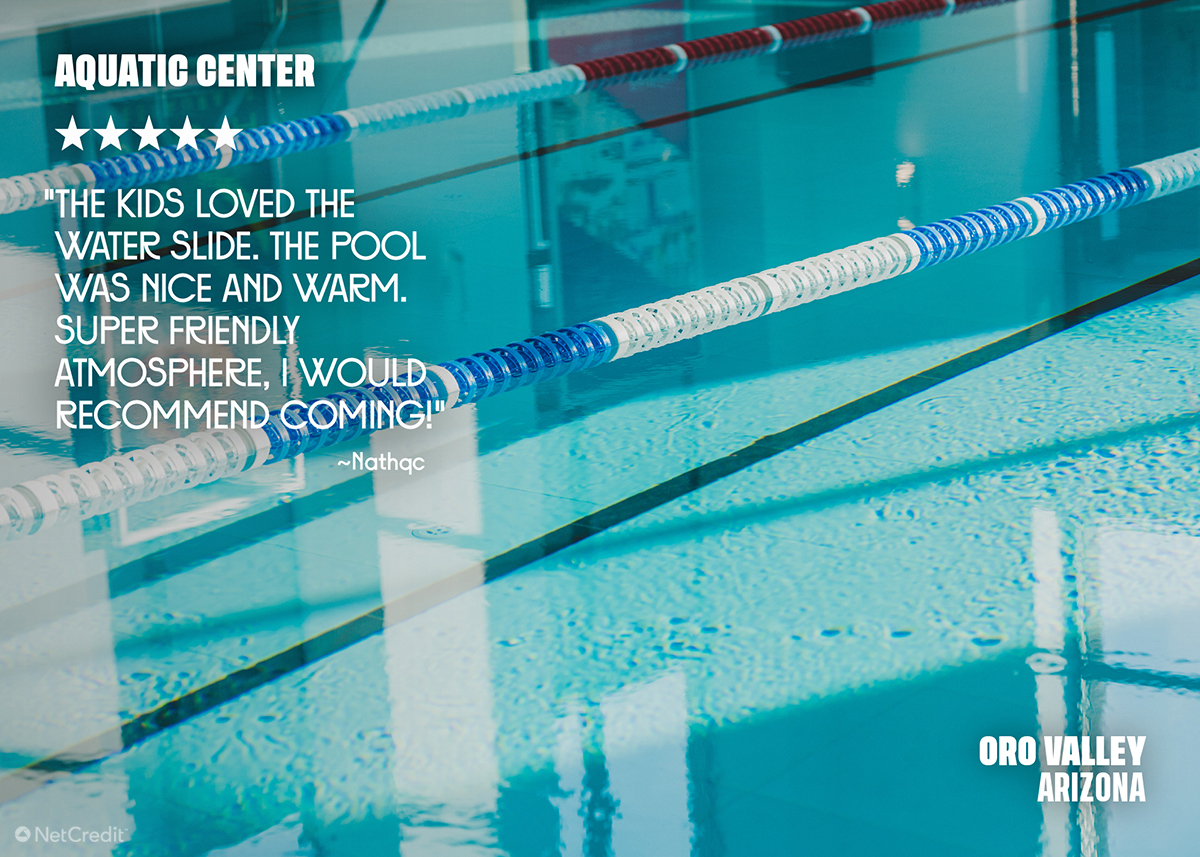 Fayetteville, Arkansas
The "Athens of the Ozarks" is a thriving university town in Northwest Arkansas. The settlement was first founded on Cherokee territory in the 1820s. Fayetteville was named America's third best place to live in 2016 and is well-served by parks, lakes and a top-rated botanical garden.
The gardens at Downtown Square are the social hub of the town. A farmer's market takes place at the square Tuesday, Thursday and Saturday mornings from April through November. Restaurants around the perimeter bring the area to life at night.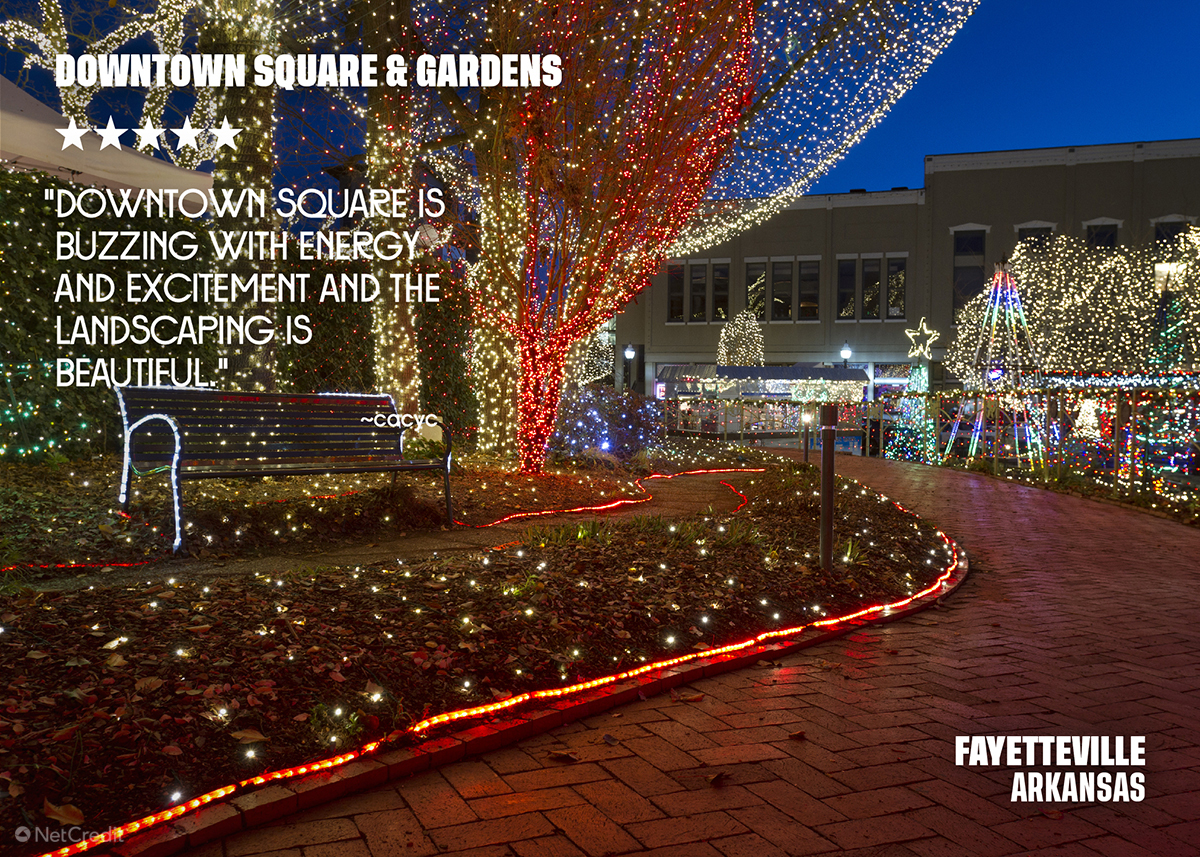 Redondo Beach, California
Redondo Beach is a modestly sized, laid-back beach town, most famous for its horseshoe-shaped pier. Visitors can enjoy the relaxed atmosphere with a gondola ride or observe the marine life at SeaLAB.
Redondo Beach is the birthplace of Californian surfing. The white sandy beach is the town's focal point. Take it easy with a gentle dip in plain view of dolphins and seals or bring your board for a more vigorous day on the waves.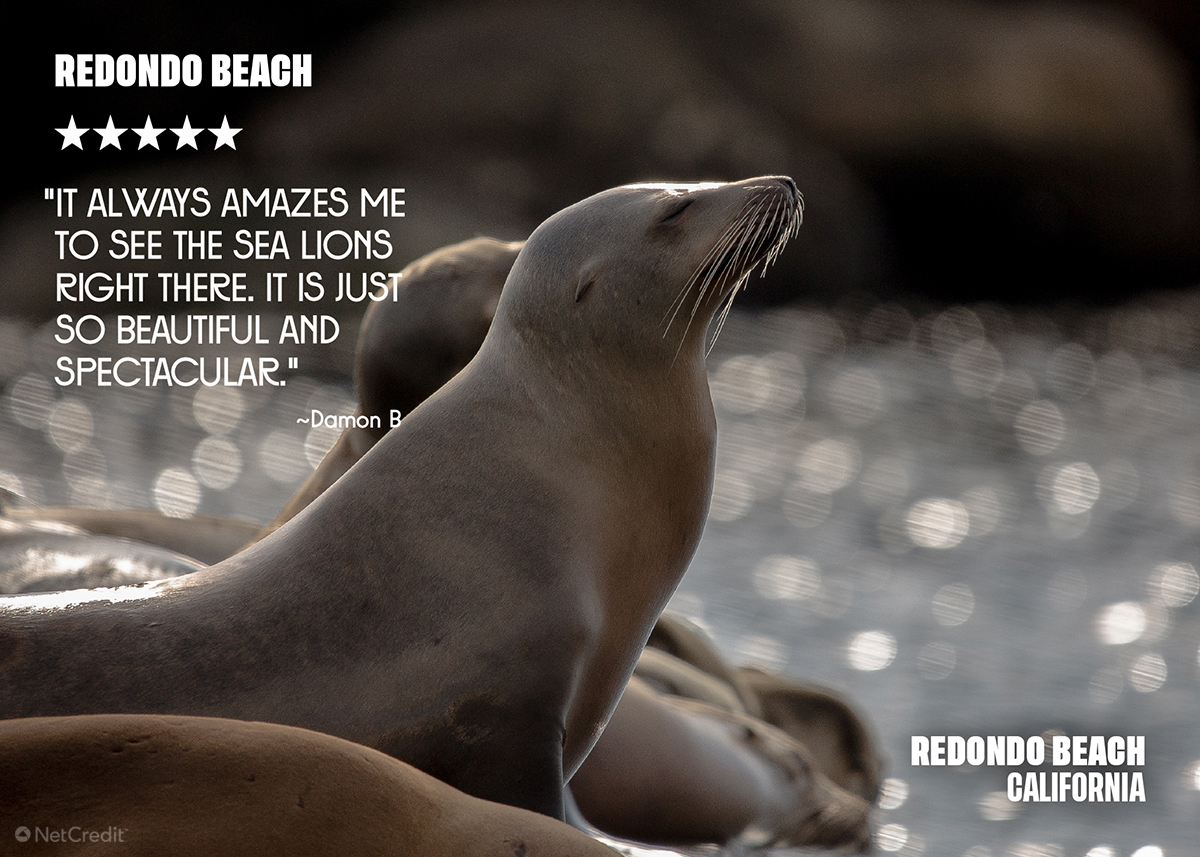 Fraser, Colorado
Fraser is winter adventure country. The magical Arapaho National Forest is the perfect route for snowshoeing or cross-country skiing. Or you can take a tow rope lift up to Fraser Tubing Hill and let gravity (and a bumper tube) bring you back down.
Winter Park Adventure Quest is a family-run winter playground. It is open from daily and rices range from $10 for a turn on the climbing tower to $80 or more for guided hikes, rock climbing or even their special Wilderness Survival Course.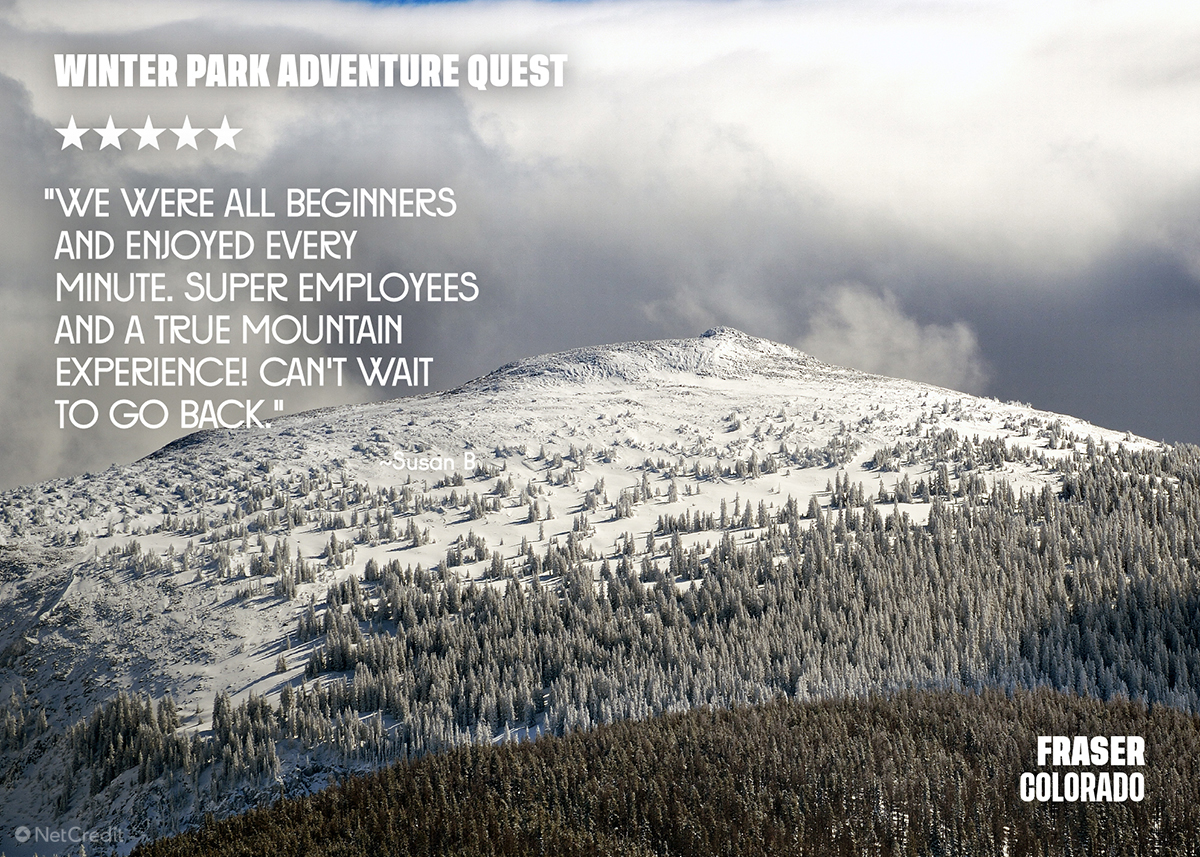 West Hartford, Connecticut
West Hartford is one of America's oldest towns. Historically, the Wampanoag people made winter camps here. Today, Niche.com rates West Hartford 'A' for nightlife and 'A-' for diversity.
The town is also known for its fine parks. The 120-year-old gardens at Elizabeth Park are a natural and historical highlight. They feature rare and exquisitely landscaped plant life across a number of themed walks and trails. Elizabeth Park is open from sunrise until sunset and donations are encouraged.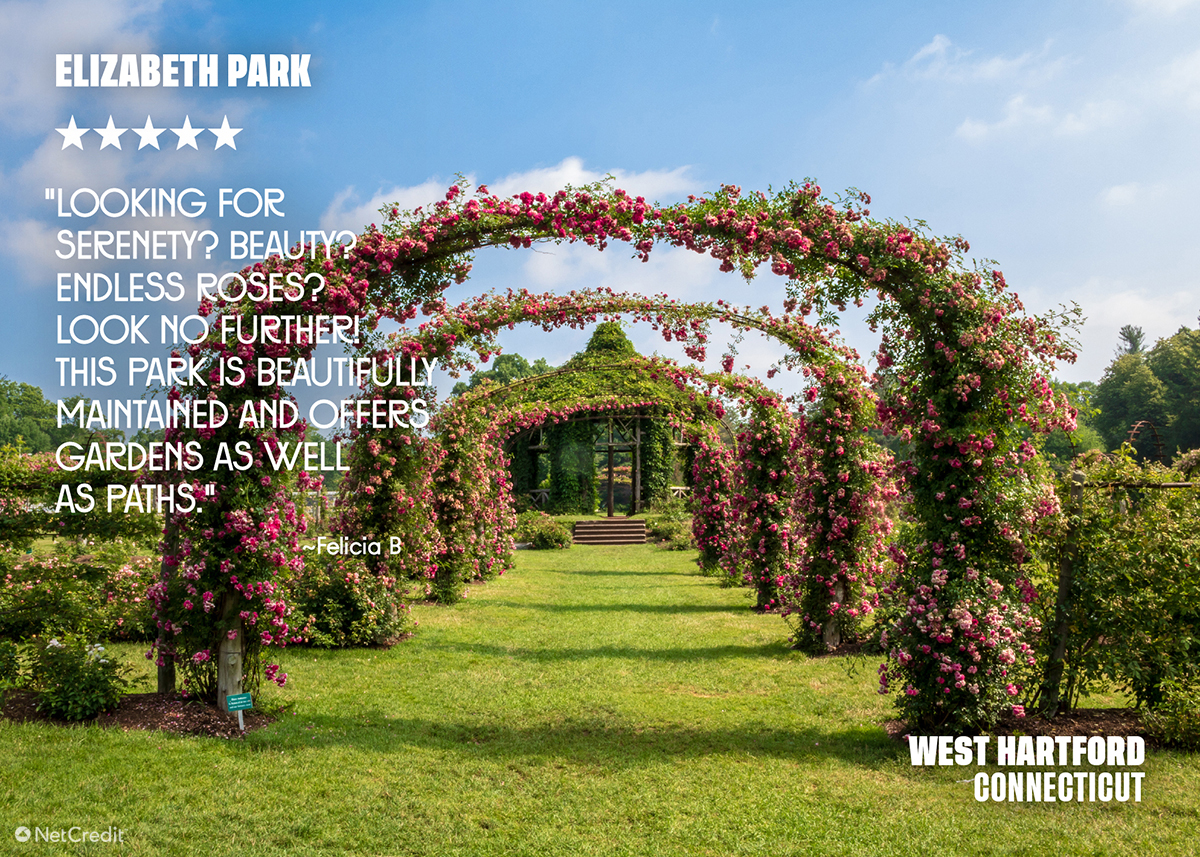 Rehoboth Beach, Delaware
Looking out on the Atlantic Ocean, Rehoboth Beach is an artistic community of under 2,000 permanent residents. It gets much busier in the summer, with vacationers drawn to the beaches, open-air entertainment and a vibrant LGBT scene.
The mile-long boardwalk is Rehoboth's signature attraction. The route is dotted with fun shops, eateries and family amusements, and is open from 9 until 5.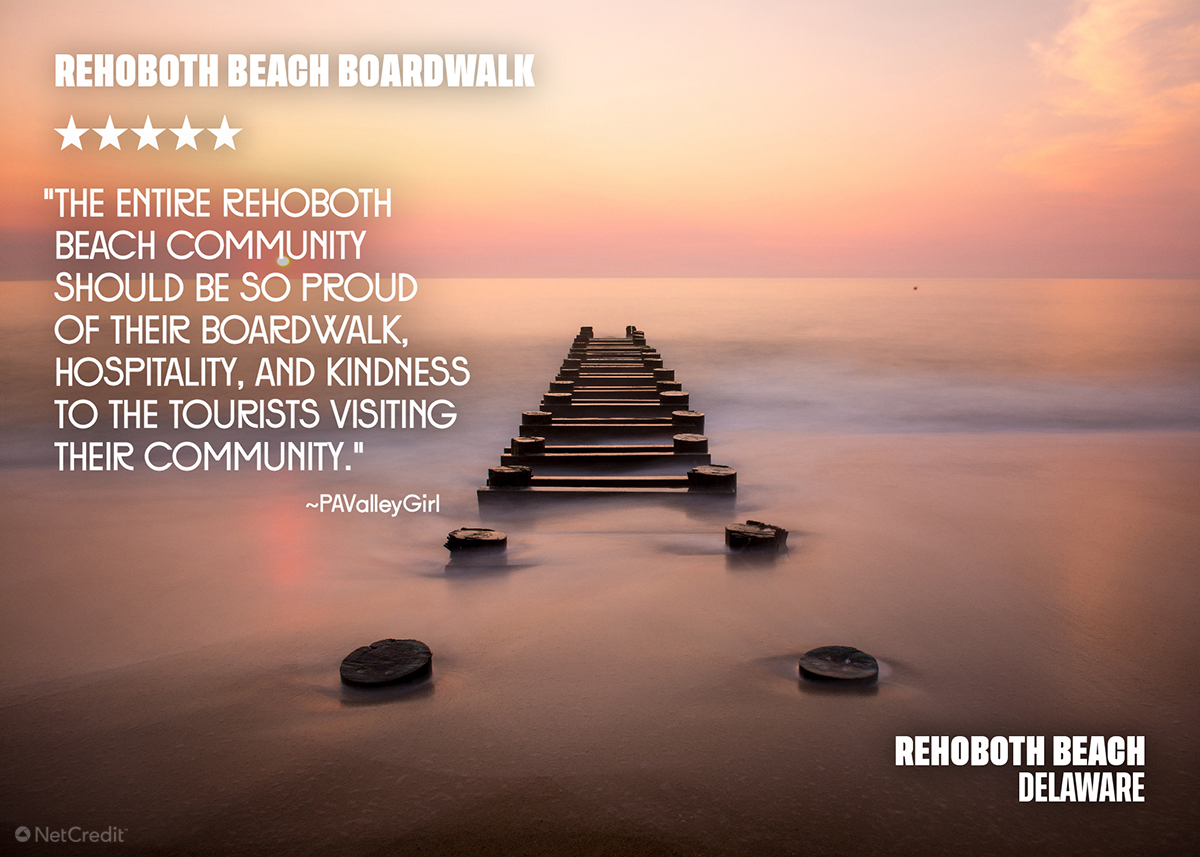 Winter Park, Florida
Winter Park was founded in the 19th-Century as a resort town, but today it boasts far more than the standard holiday attractions. The world-class seafood and rich landscape of beaches and lakes are timeless, but it is the art scene where the city comes into its own.
The Charles Hosmer Morse Museum of American Art features the definitive collection of work by artist and luxury designer Louis Comfort Tiffany. Jewelry, pottery, art glass, leaded-glass lamps and even a Tiffany chapel interior tell the tale of an American icon. Entrance is $6, but students can get in for a buck.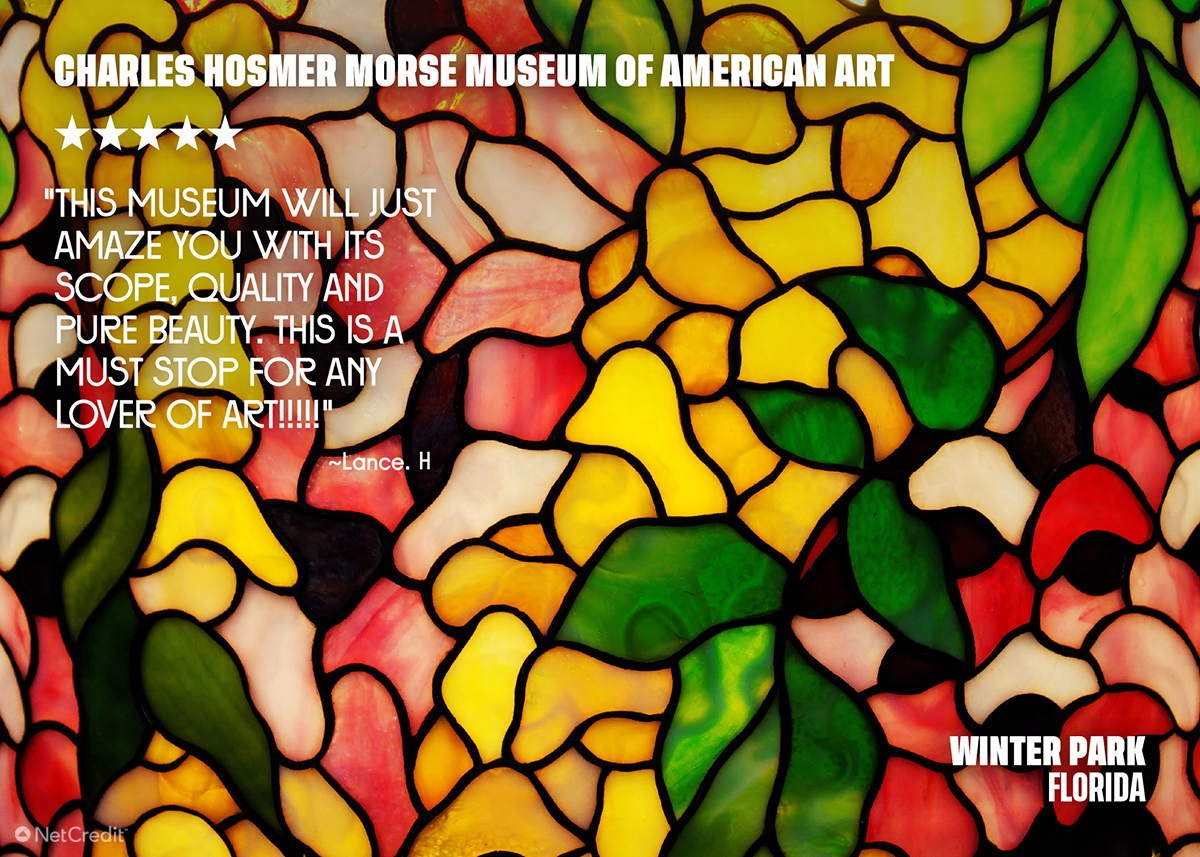 Decatur, Georgia
Decatur is a friendly neighborhood with a bohemian edge, just five miles from downtown Atlanta. Craft beer, glassblowing demonstrations and dozens of artist-created 'secret fairy doors' are just some of the personal touches provided by locals.
The world food market has thrived at East Ponce De Leon Avenue and Laredo Drive for over forty years. From Switzerland veal to Australian halal goat, there is always something different to try. The market restaurant is open 11 am to 8:30 pm every day, with daily specials inspired by the fresh vegetables on offer in the market.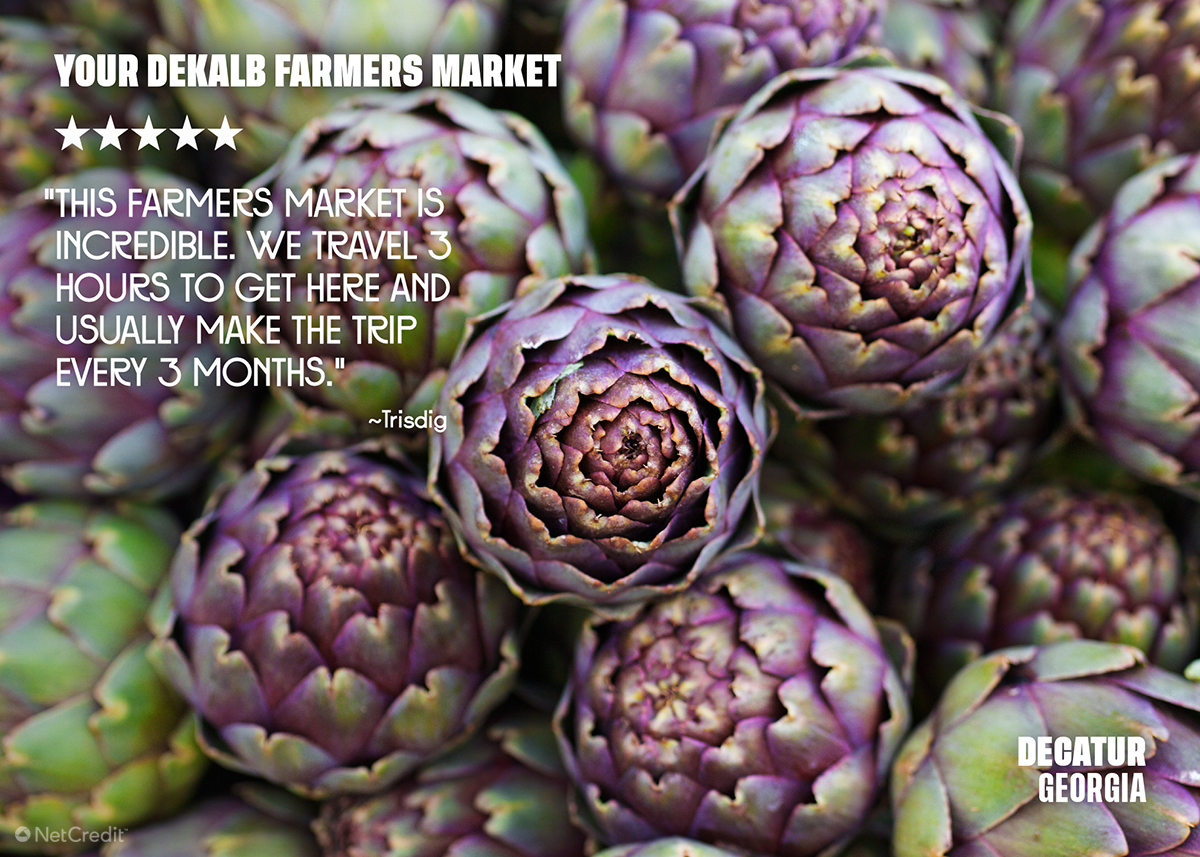 Hilo, Hawaii
Hilo offers vibrant urban attractions on the doorstep of paradise. Local crafts and produce can be found at the Hilo Farmers Market, while museums and cultural centers tell the area's story through art and craft.
Just 11 miles north of town, the state park of Akaka Falls is set amidst lush rainforest where wild orchids and bamboo groves grow. The hike to the 442-foot Akaka waterfall is easygoing, and you'll pass 100-foot Kahuna Falls on your way.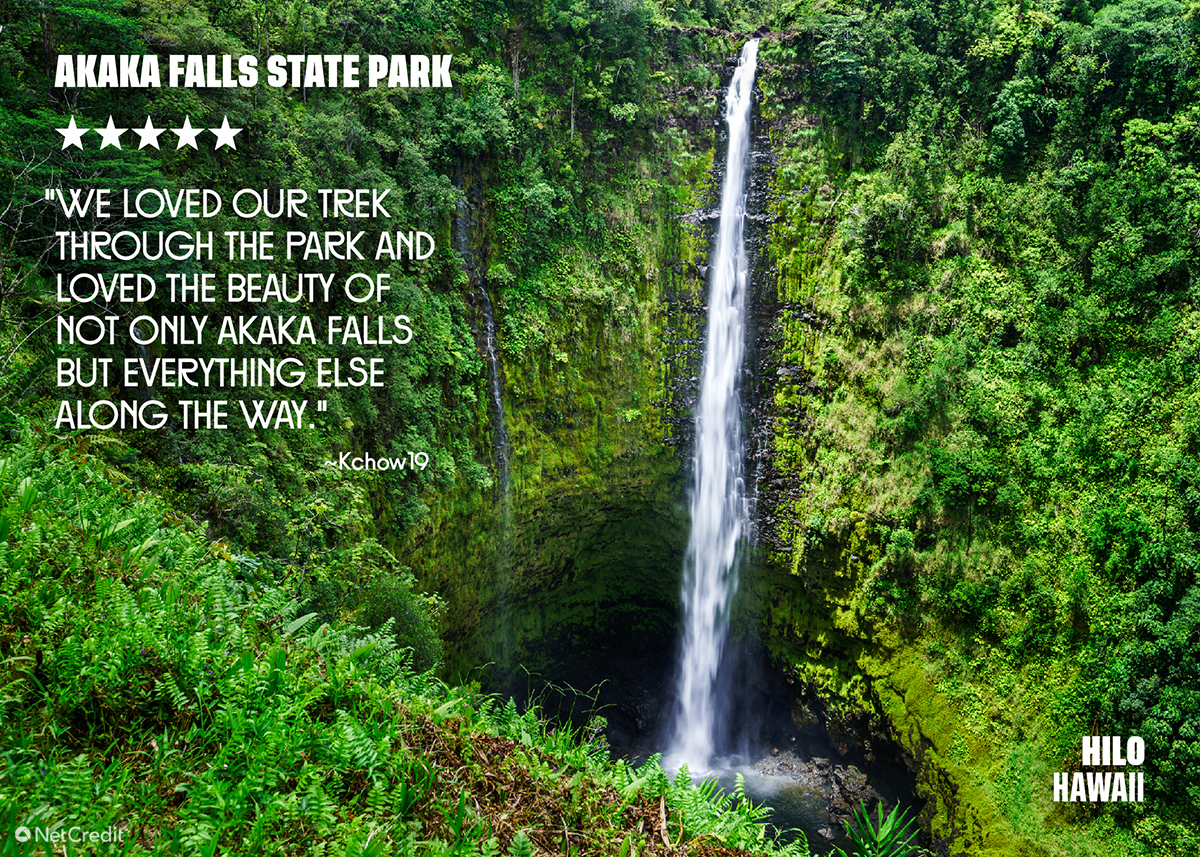 Moscow, Idaho
Modern-day Moscow is a campus town, set among the ancient rolling hills of the Palouse Formation. The area was once inhabited by the Nez Perce tribe, who bred the unique spotted Appaloosa horse.
The 63-acre University of Idaho Arboretum & Botanical Garden are the highlights of the area. The arboreta are curated by researchers at the college and divided into geographical groupings of Asian, European, Eastern and Western North American plants. The gardens are open from dawn till dusk.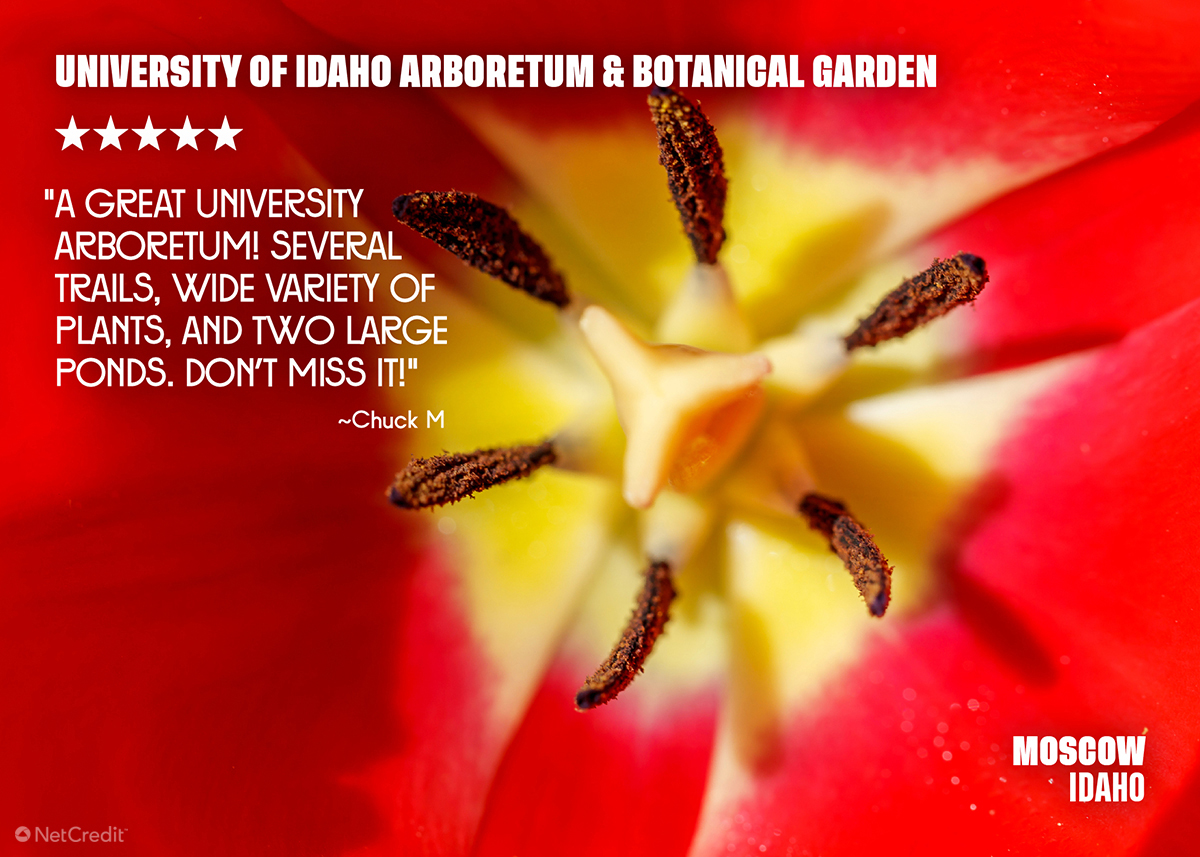 Brookfield, Illinois
The small town of Brookfield sprung up around the Chicago, Burlington & Quincy Railroad in the late 19th Century. The original 130-year-old train station now hosts the Brookfield Museum and Historical Society.
Brookfield Zoo is a 216-acre nature park and arboretum. It is home to over 2,000 animals, including the critically endangered Amur leopard. The zoo is open from 9:30 am until 6 pm every day.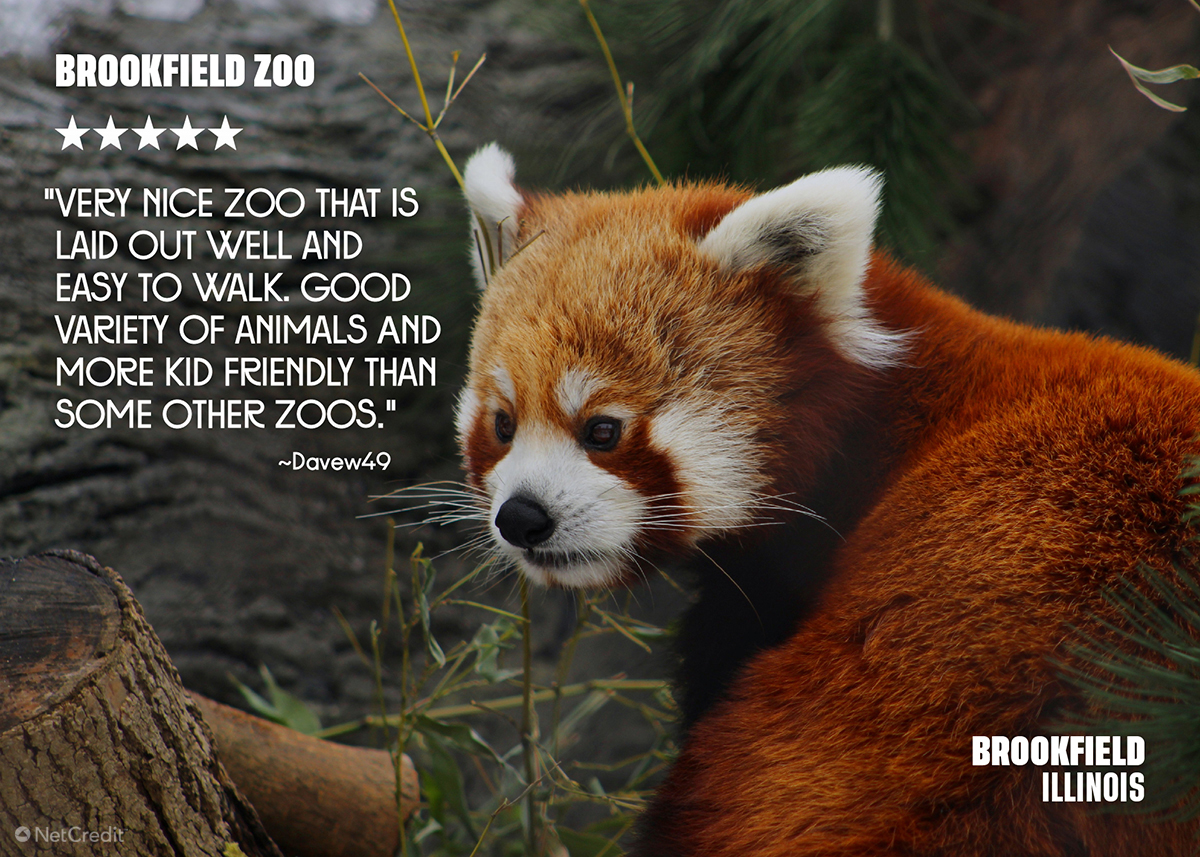 Carmel, Indiana
Carmel, Indiana, is the "Roundabout Capital of the U.S.," boasting more roundabouts than any other city. The Carmel Farmers Market features more than 70 vendors of produce from around Indiana. Plus, Carmel has just been announced as the site of the first Wahlburgers restaurant in Indiana.
The Monon Trail utilizes a disused stretch of rail between the 96th Street trailhead in Carmel and the town of Sheridan. The trail leads past the Center for the Performing Arts, an outdoor waterpark and a whole lot of nature. Bikes can be rented for $3/hour.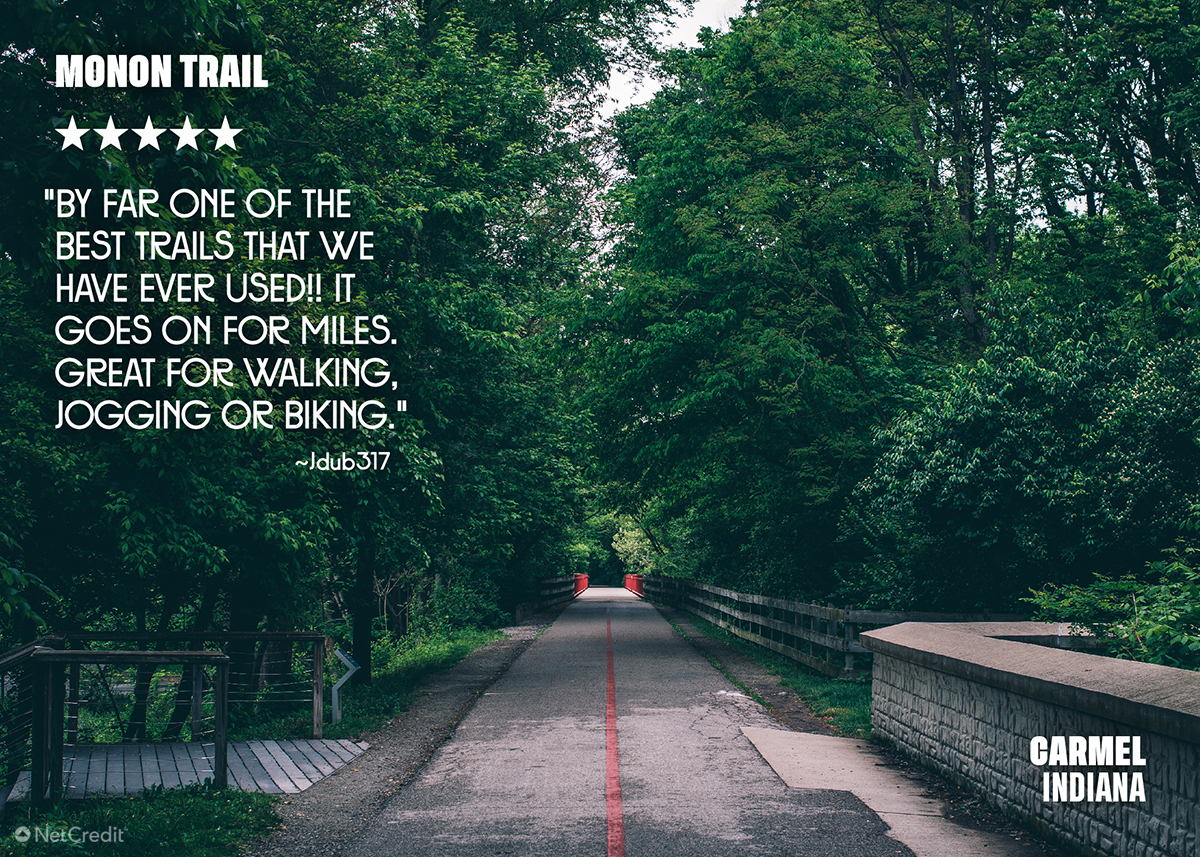 Iowa City, Iowa
Iowa City is a hotspot for trendy fashion boutiques, locally sourced eating experiences and wholesome outdoor adventures. Unique cultural venues such as the non-profit FilmScene cinema have earned the city its nickname, The 'Athens of the Midwest.'
But you have to look back further in time for the roots of Iowa City's star attraction. Major floods in 1993 and 2008 washed away land and trees, exposing the 375-million-year-old fossilized ocean floor that now forms The Devonian Fossil Gorge. Download the map and explore a surface dotted with the remains of creatures who lived before the dinosaurs.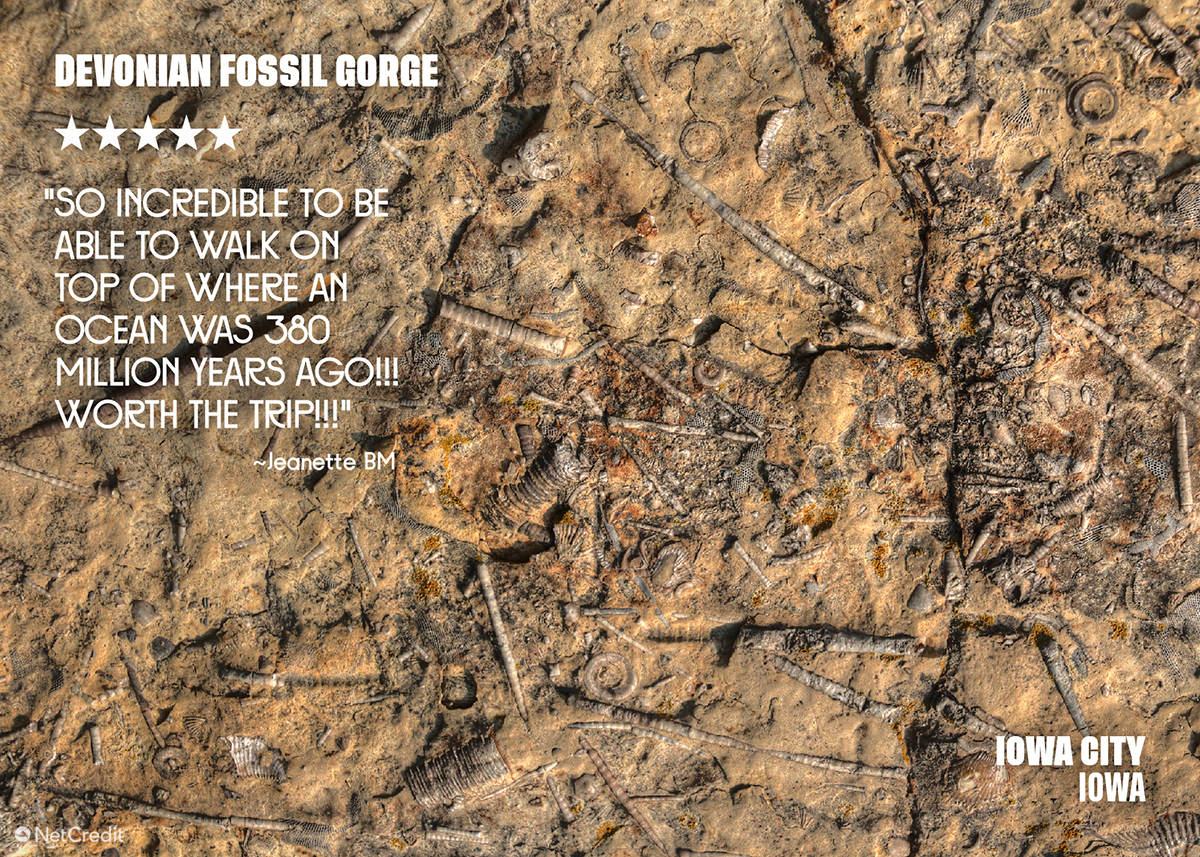 Lawrence, Kansas
William S. Burroughs' home town is a buzzing mid-sized city with great shopping and two lively universities. Lawrence was named in the top ten of John Villani's "The 100 Best Small Art Towns In America." The National Trust for Historic Preservation called Lawrence one of the "best preserved and unique communities in America."
The city was also ranked #2 in NCAA's list of America's 5 Best College Basketball Towns. The Booth Family Hall of Athletics is a 20,000-square-foot museum honoring Kansas University's remarkable athletics heritage. It is open 10 until 5 and entrance is free.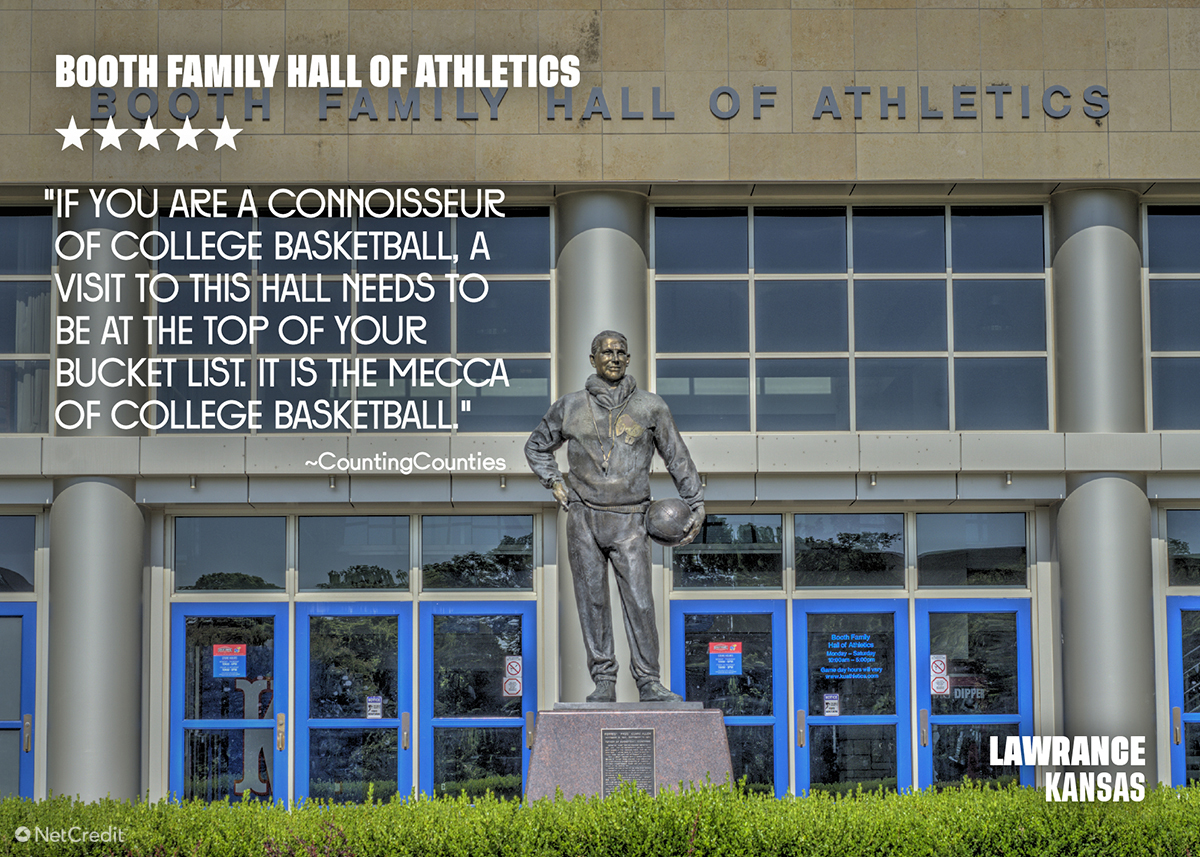 Fort Thomas, Kentucky
Kentucky's safest city was founded around 1749 on the site of a tragic three-day battle between the Cherokee tribe, Shawnees and Miamis. Hundreds of graves have since been found. The area was also pivotal in the Civil War. It is named after George Henry Thomas, a southerner who became a heroic Union general.
The Blue Marble indie bookstore is emblematic of the city's more peaceful nature today. The store specializes in books for younger readers and stocks hard-to-find editions, dolls and puppets. Children will love the Great Green Room, the Great Teen Room and the Secret Garden.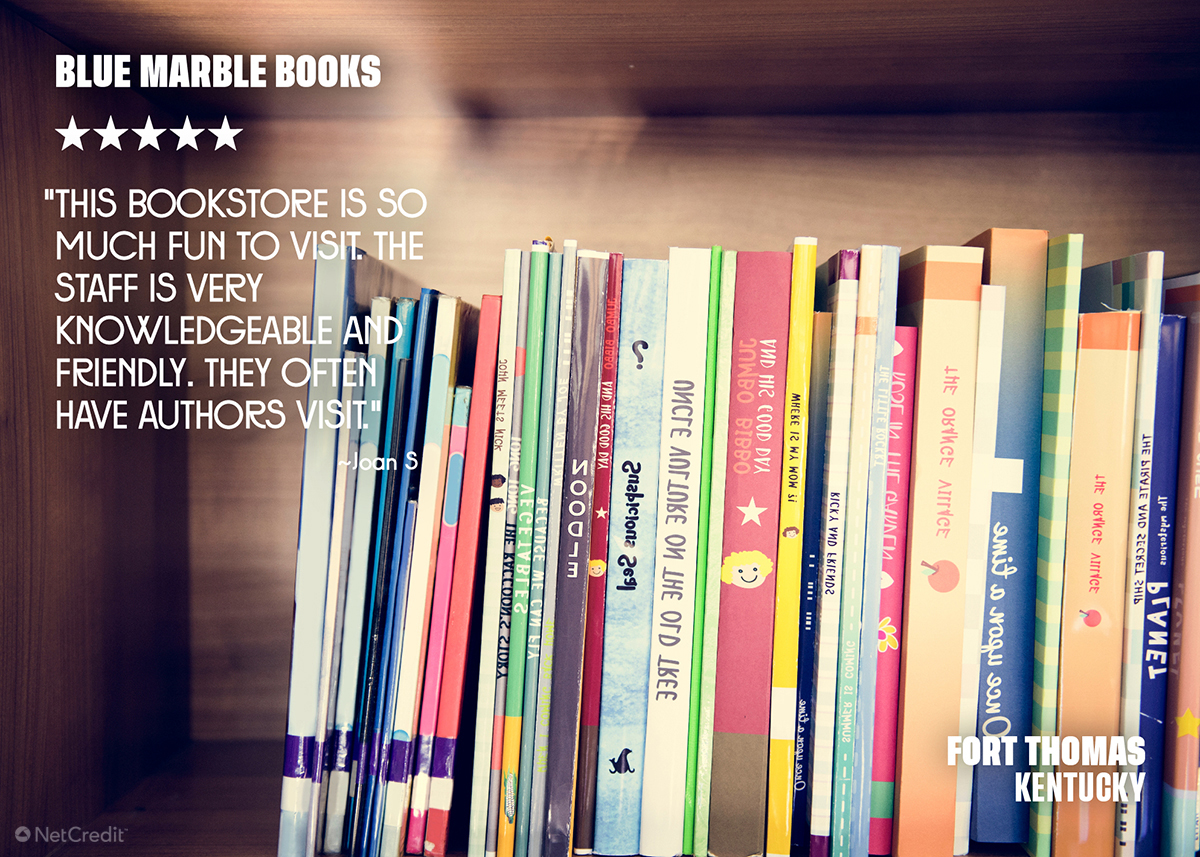 Gretna, Louisiana
Just across the Mississippi from New Orleans, the city of Gretna offers a slice of authentic Louisiana. Gretna has a history of 'quickie weddings,' with some eloping couples settling in the town's iconic shotgun homes and Creole cottages. The area's Cajun culture is celebrated in museums but also in bars, restaurants and on the streets.
St. Joseph Church is a five-star experience, regardless of your faith. The church was built in the Spanish Baroque style in 1926 and features a serene Meditation Garden. Mass is at 12:10 Monday to Friday, with a Haitian Creole mass on Sunday evenings. Entrance is free, with donations towards a "face-lift" and major "do-over" encouraged.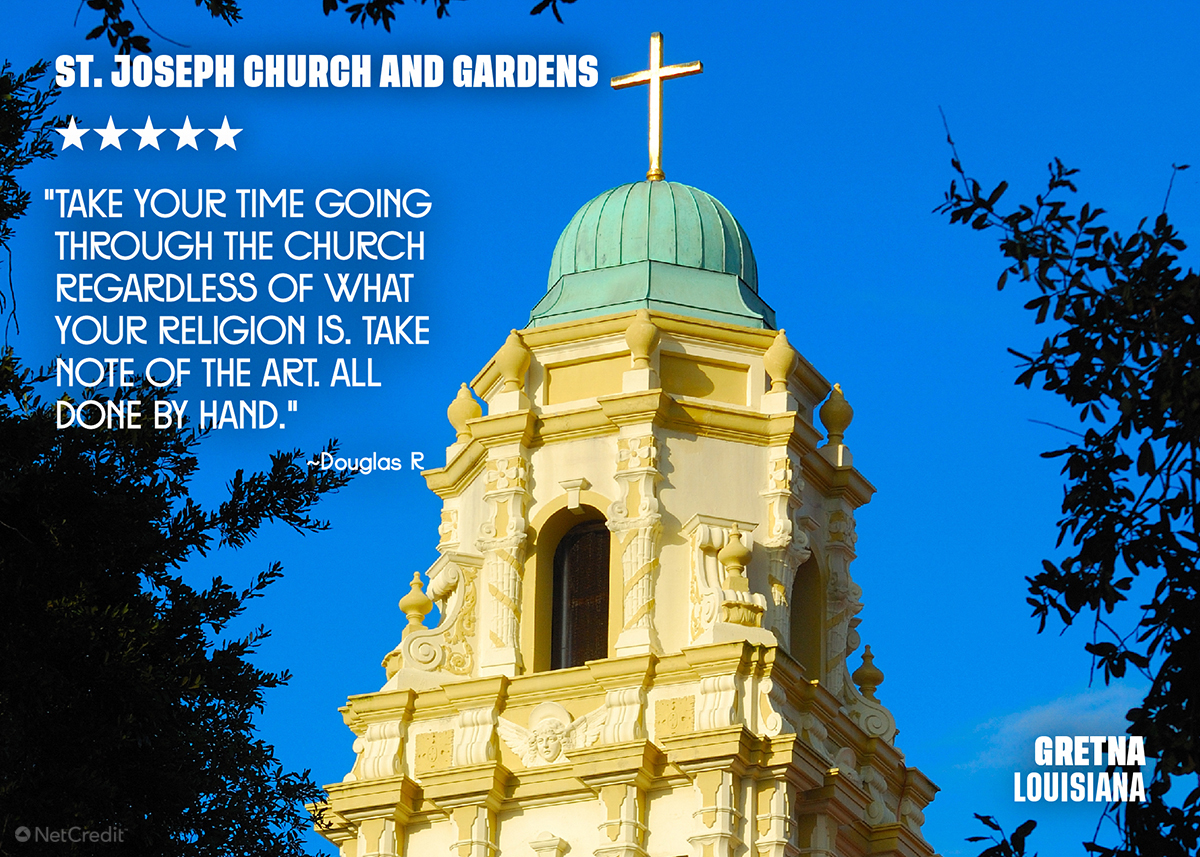 Portland, Maine
Portland sits on a peninsula in Casco Bay, on the Gulf of Maine and the Atlantic Ocean. An atmosphere of ruggedness and sophistication dominates the town. Outdoor experiences and first-rate seafood are just as important as the city's cutting-edge art and tech scenes.
Maine is also a beer town, boasting a number of craft breweries. The Belgian-style Allagash Brewing Company is a standout example – the beer is delicious, the atmosphere is fun and the brewery itself is a visual treat. Allagash is open from 11 am each day. You can drop in for a beer or take a tour for five bucks.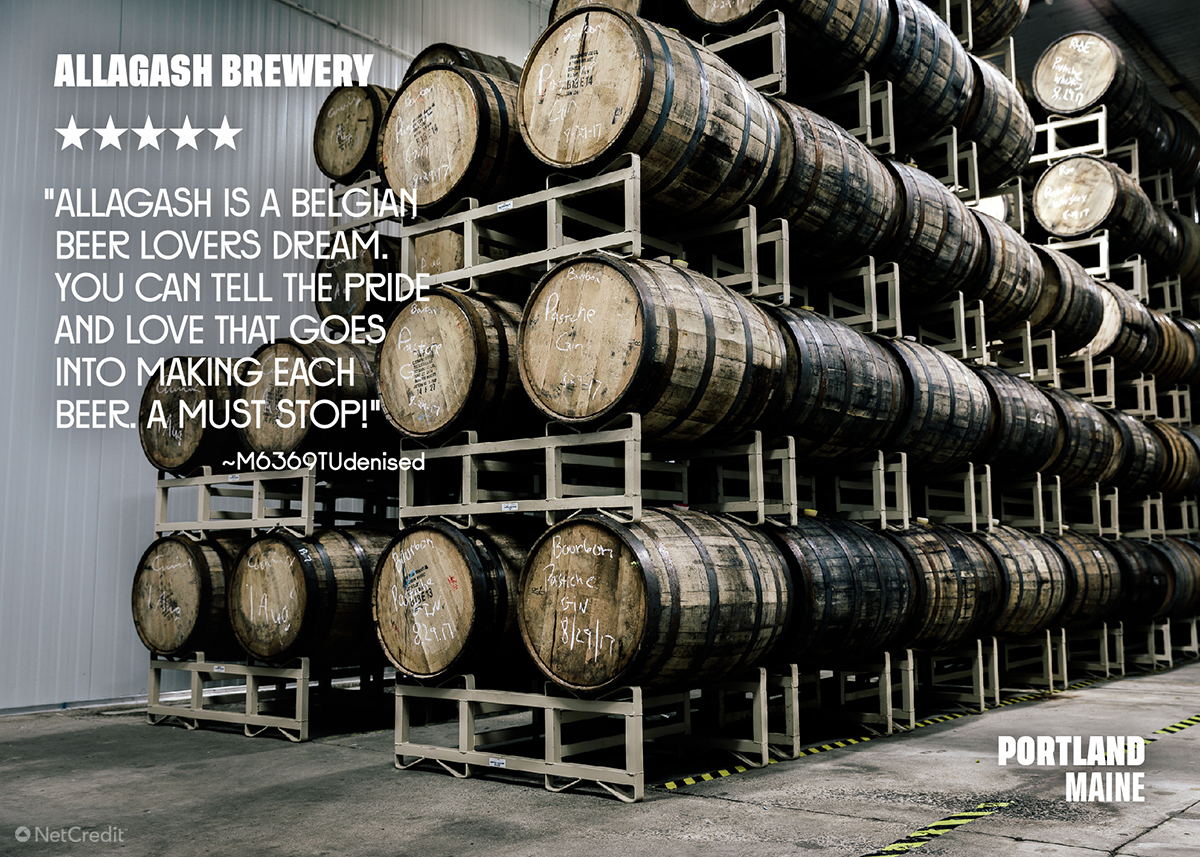 Takoma Park, Maryland
Takoma is a diverse and wealthy suburb of Washington D.C. The hometown of Goldie Hawn is nicknamed 'Azalea City' since the white, pink and purple flowers bloom on nearly every block during the summer.
The farmer's market is open every Sunday, from 10 am to 2 pm, on Laurel Avenue. The market specializes in local produce and a good atmosphere, with street performers bringing the sidewalks to life. You can even borrow a blanket from the market ATM and enjoy your purchases picnic-style on the church lawn.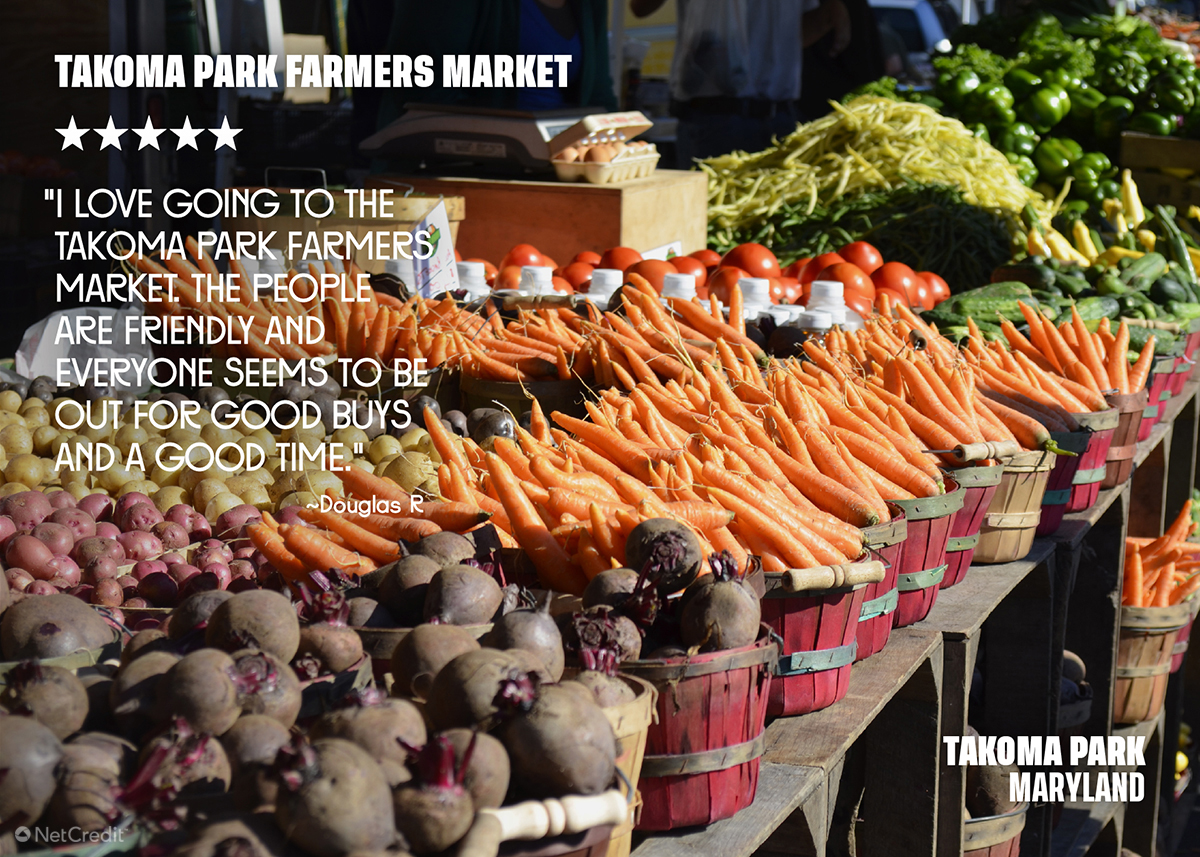 Brookline, Massachusetts
The birthplace of John F. Kennedy was founded on former Algonquian territory. It was settled as a hamlet in 1638 and has long resisted becoming a part of neighboring Boston, so it retains a pleasant small-town feel. Brookline is also the birthplace of Frederick Law Olmsted, the godfather of American landscape architecture, and his work is a familiar sight around the area.
The Coolidge Corner Theater is a more modern landmark. Originally built as a church, it was developed into an Art Deco movie palace in the 1930s. Today, it is a hugely popular independent, not-for-profit picture-house and a glamorous environment to see indie and off-beat films.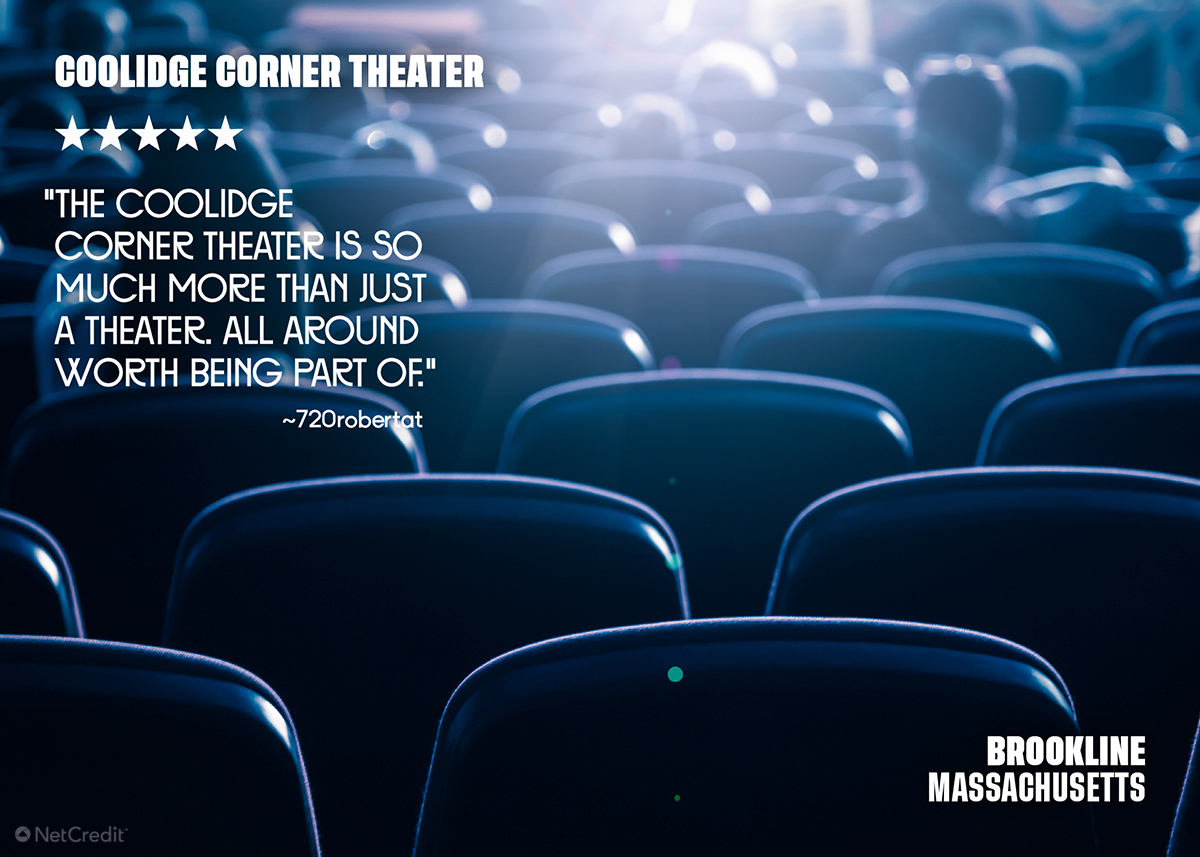 Royal Oak, Michigan 
Just fifteen minutes from downtown Detroit, Royal Oak is home of the Detroit City Zoo. The attraction is a rite of passage for the children of southeast Michigan. It also has events for adults, such as an annual craft beer fair, the Zoo Brew.
The Royal Oak Historical Society Museum tells the dramatic tale of Michigan's mixed fortunes as the hub of the 20th Century auto industry. Other exhibits look closer at all aspects of Michigan daily life, local business and history. The museum is open Tuesday, Thursday and Saturday between 1 pm and 4 pm.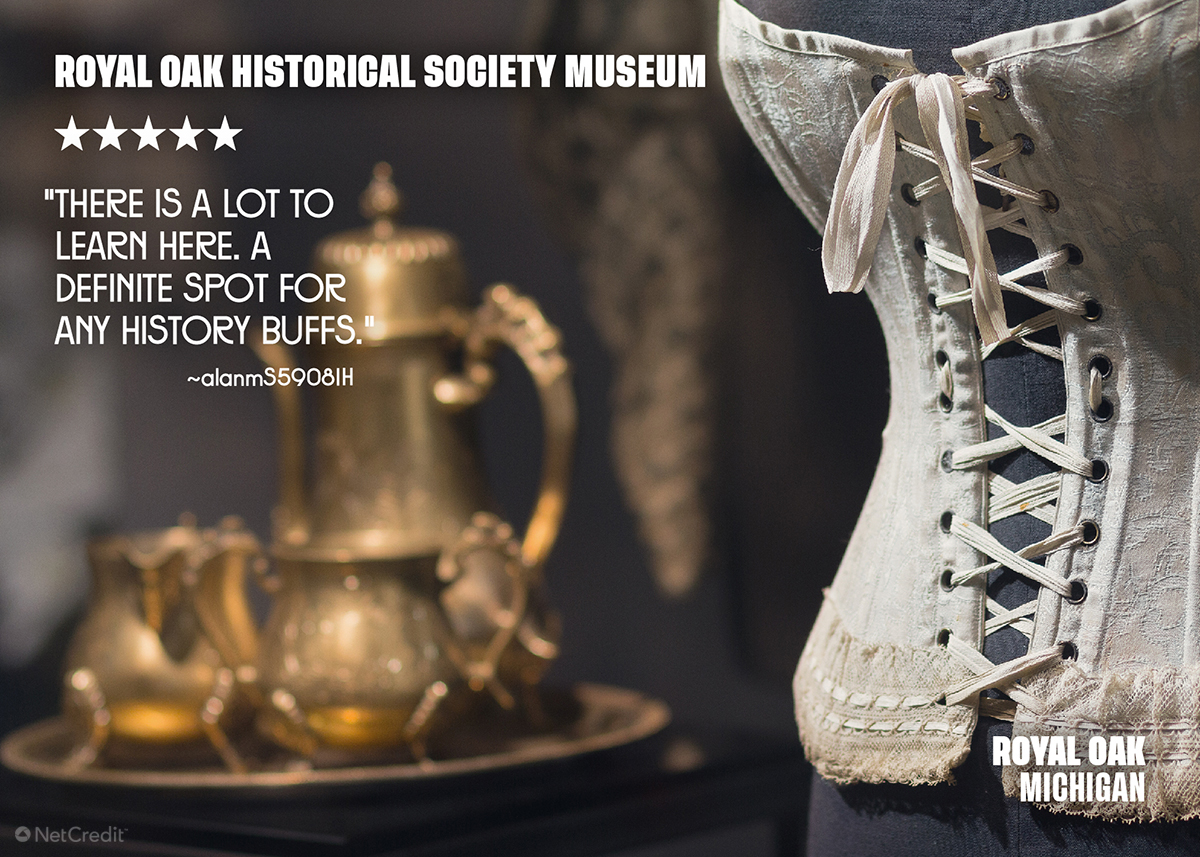 Woodbury, Minnesota
Minnesota's best place to live is a pleasant and prosperous city built on Native American land that was "opened to settlement" in the 1840s. The Charles Spangenberg Farmstead, a 19th Century farm, has recently been renovated. Many acres of parks and miles of paved trails add to the sense of the great Minnesotan outdoors.
Edgewater Park is one such destination. The park is home to Colby Lake and is set on 10 acres of fields, playgrounds and sports courts. The trail around the lake is legendary, and fishing and canoeing are available if you want to get even closer to the water.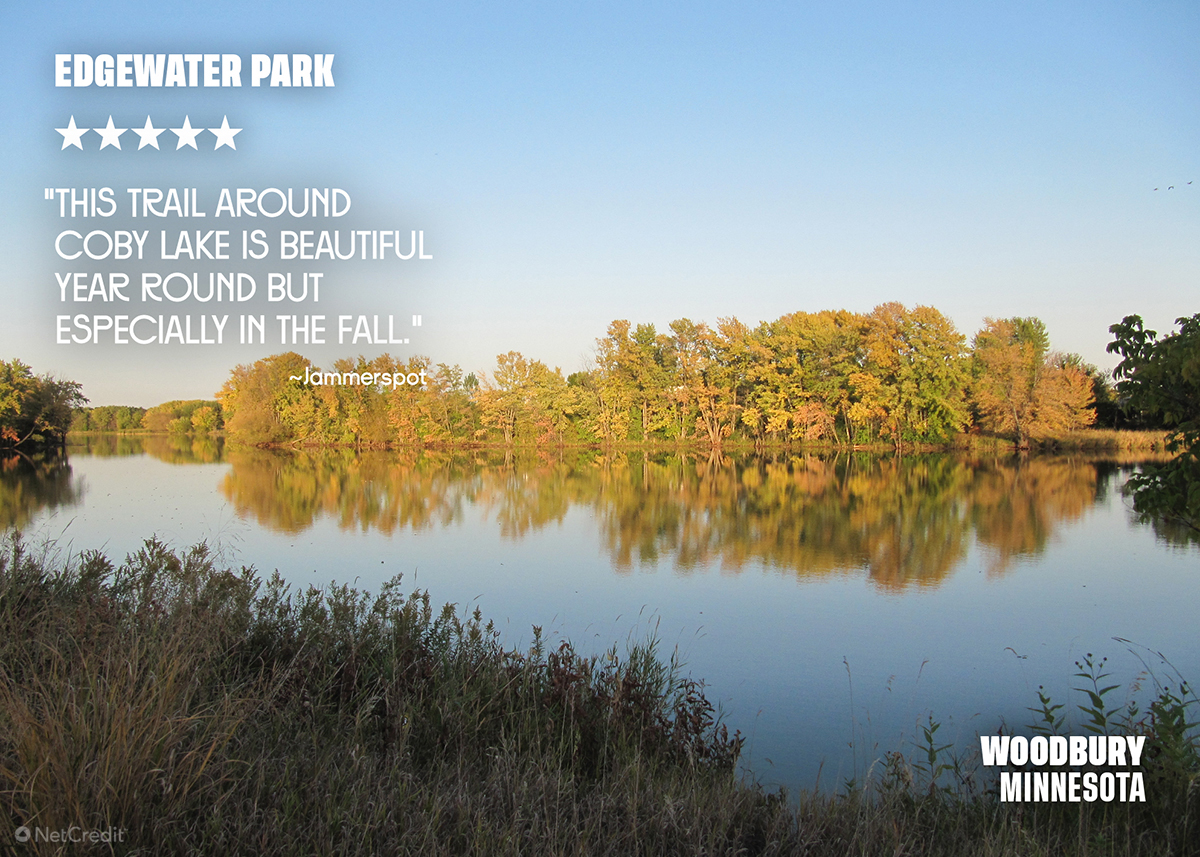 Ridgeland, Mississippi
Ridgeland is a sophisticated and scenic city on the Natchez Trace Parkway. The Parkway is based on a historic Native American forest trail that was originally made navigable by the regular passage of prehistoric animals.
Ten miles of dedicated bike trails offer medium to advanced cyclists a stimulating hilly ride. Other mountain bike trails offer a more modest challenge and inspiring views, and there is BMX racing available at Magnolia Ridge.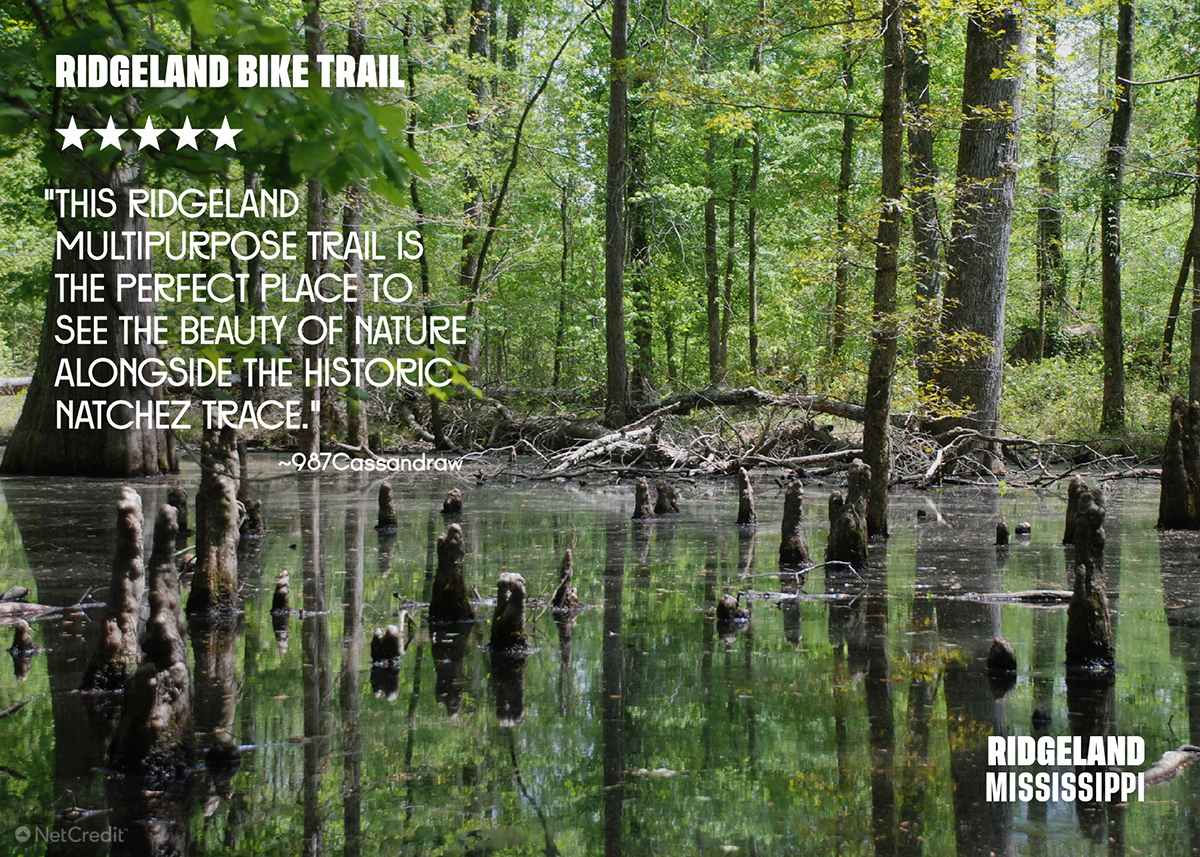 Maplewood, Missouri
There is something about Maplewood that recalls the turn-of-the-20th-Century atmosphere in which it was built. The stretch of Manchester Road that runs through the suburb is a diverse hotspot of independent businesses occupying many of the original shopfronts. The road was briefly part of Route 66, and the century-old sense of roadside hospitality still flourishes.
Alongside the restaurants of America's first Green Dining District, you'll find the Schlafly Bottleworks. Aside from its daily business as a brewery, Schlafly hosts a farmer's market and alternative art fair. Free tours of the brewery are available for visitors over 21 each weekend.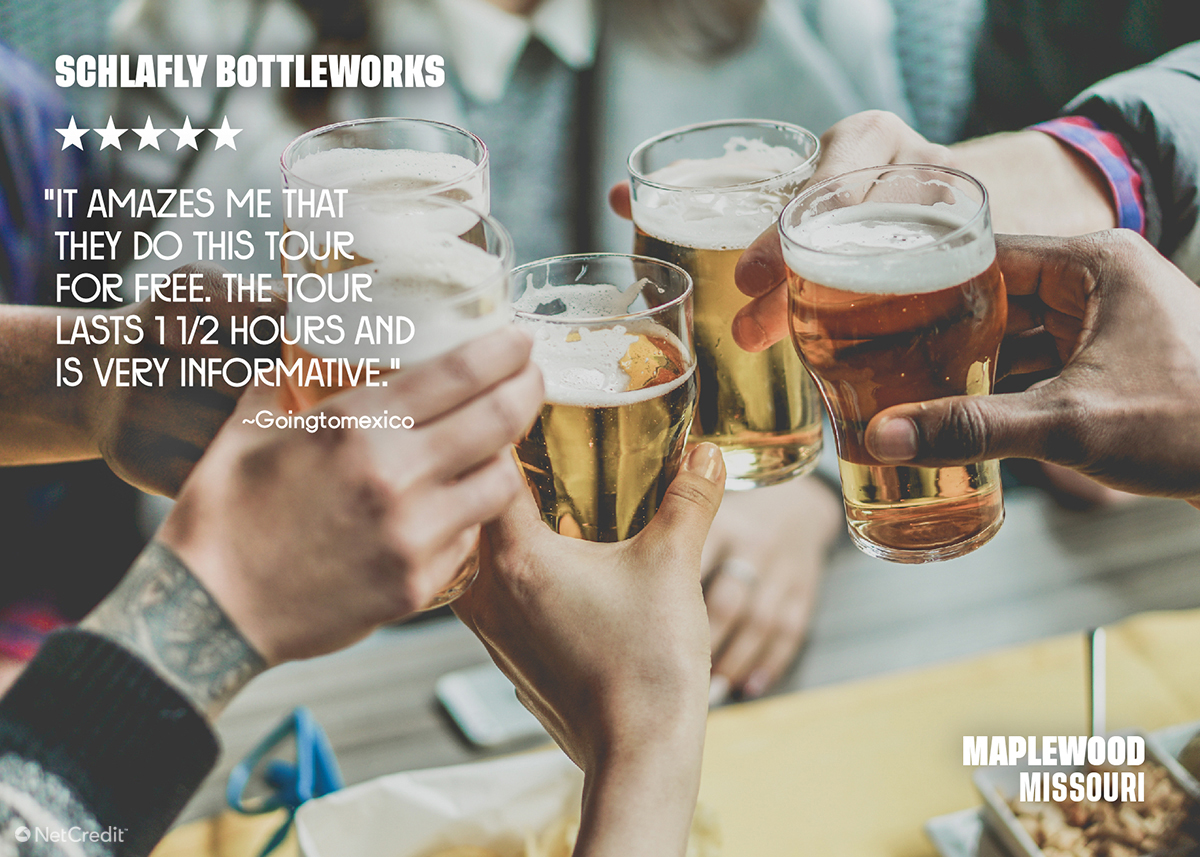 Livingston, Montana
Livingston is a Wild West-era railroad town that is now known as much for its writers and artists as its ranchers. But behind the 19th-Century brick storefronts, the same spirit of independence endures. For example, Elk River bookshop is run by a poet and a journalist, and Cactus Blossom is a collectively run retail and studio space utilized by local creative entrepreneurs and artists.
In the New Deal era, a simple park on the Yellowstone River was developed into the epic Sacajawea Park. The Works Progress Administration added a lagoon, rustic-styled stone bridge and Art Deco Civic Center. The park is now a serene and picturesque borderland between the sophistication of the town and the rugged mountains beyond.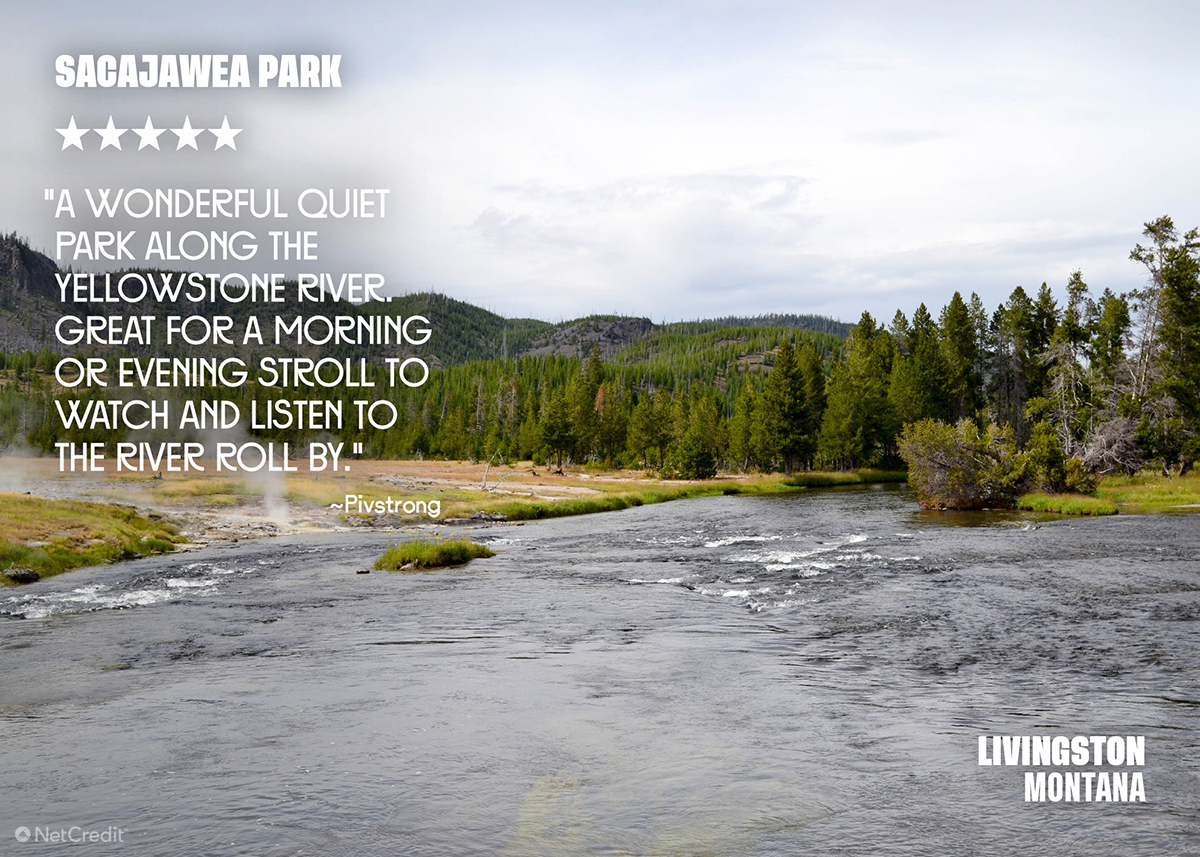 Papillon, Nebraska
Papillon is French for butterfly, and the city is named after the Papillion Creek, where 19th-Century fur traders were astonished by the number of butterflies they found. The city is known to locals as 'Papio.' Halleck Park is the outdoors hub of the community, with attractions such as Papio Fun Park, Papio Bay Aquatic Park, Papio Pool and Papio Bowl.
Sports get more serious at Werner Park on the edge of town. This is the home of the Omaha Storm Chasers, a Triple-A minor league baseball team. Tickets start at $8, and most games feature additional entertainment or themed activities.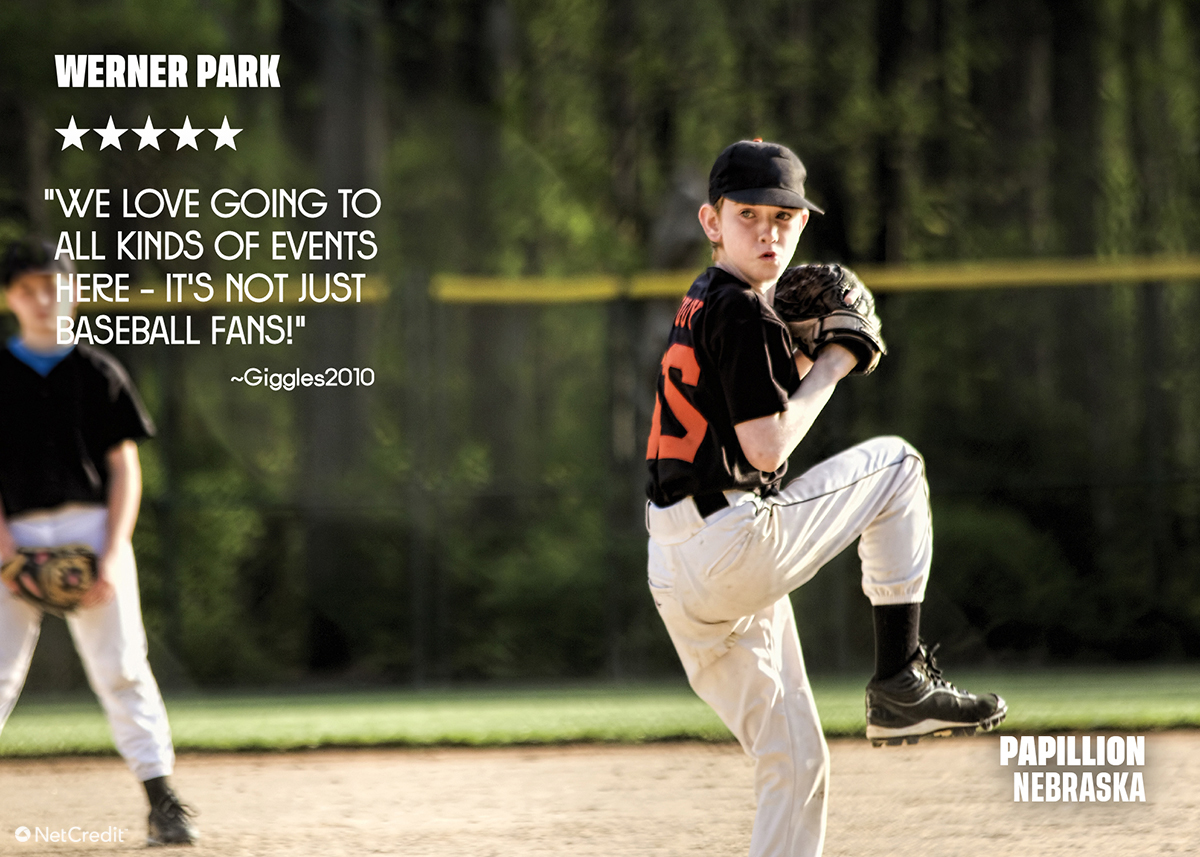 Carson City, Nevada
Carson City was built on native Washoe land in the 1850s and grew rapidly after prospectors struck silver nearby. The Stewart Father's Day Powwow each June is a festival of Native American arts, crafts and food. It takes place at the Stewart Indian School, part of which is under development to become a Cultural Center and Museum.
The Nevada State Museum occupies the former Carson City Mint at 600 North Carson Street. Permanent and seasonal exhibitions tell Nevada's story from the Columbian Mammoth to the USS Nevada Battleship, whose silver service was made from 5,000 ounces of silver and gold from nearby mines. The museum is open 8:30 am until 4:30 pm, Tuesday through Sunday. Entrance costs $8 for adults and free for visitor under 17.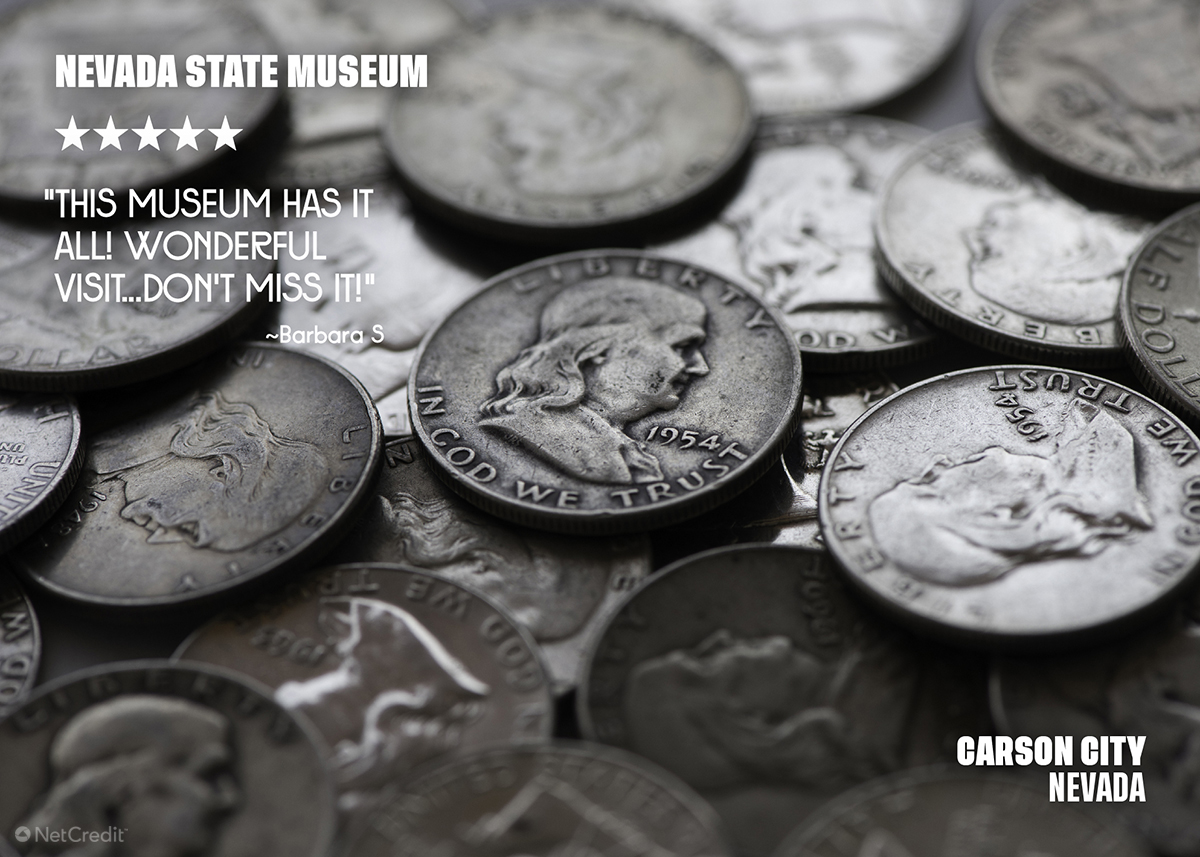 Bedford, New Hampshire
Bedford was established in 1733 for colonial soldiers who fought the Narragansett people of Rhode Island. "In the westerly part of town is a gulf and a precipice, which are worthy of a visit from all lovers of curiosities," according to a 19th-Century guide to New Hampshire – and the area retains its natural beauty today.
Joppa Hill Farm is an educational farm situated on 190 acres of conservation land between Bedford and Amherst. Activities include food preparation classes and agricultural fairs. A 700-lb. pig called China is kept company by alpacas, goats, ducks and more. It is free to visit the animals between 9 am and 4 pm, seven days a week.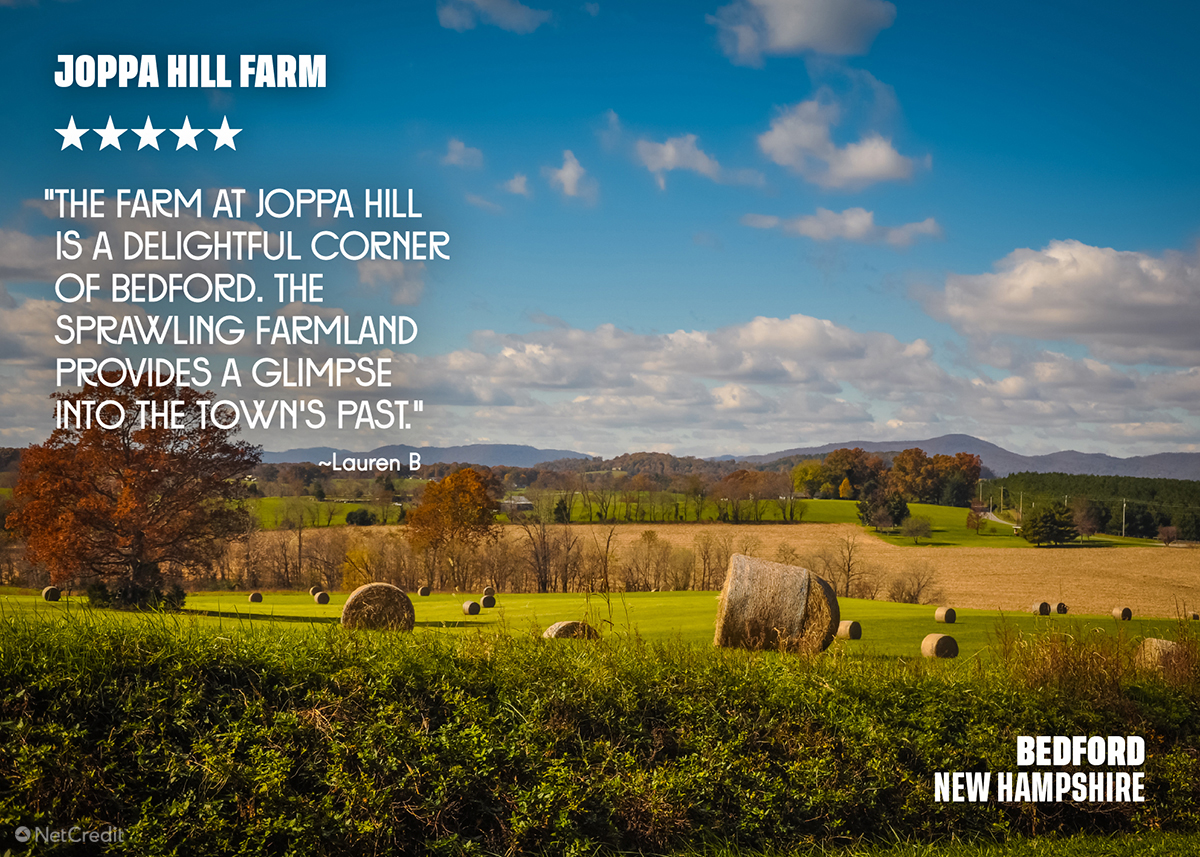 Hoboken, New Jersey
Apartment Therapy named Hoboken as one of the coolest suburbs in America in 2019. The birthplace of baseball and Frank Sinatra is enjoying a renaissance thanks to its flourishing arts, music and festival scene.
Hoboken's appeal is boosted by its walkability factor. "Mile Square City" can easily be covered on foot, and the Waterfront Walkway offers views of the NYC skyline, parkland and of course the Hudson River.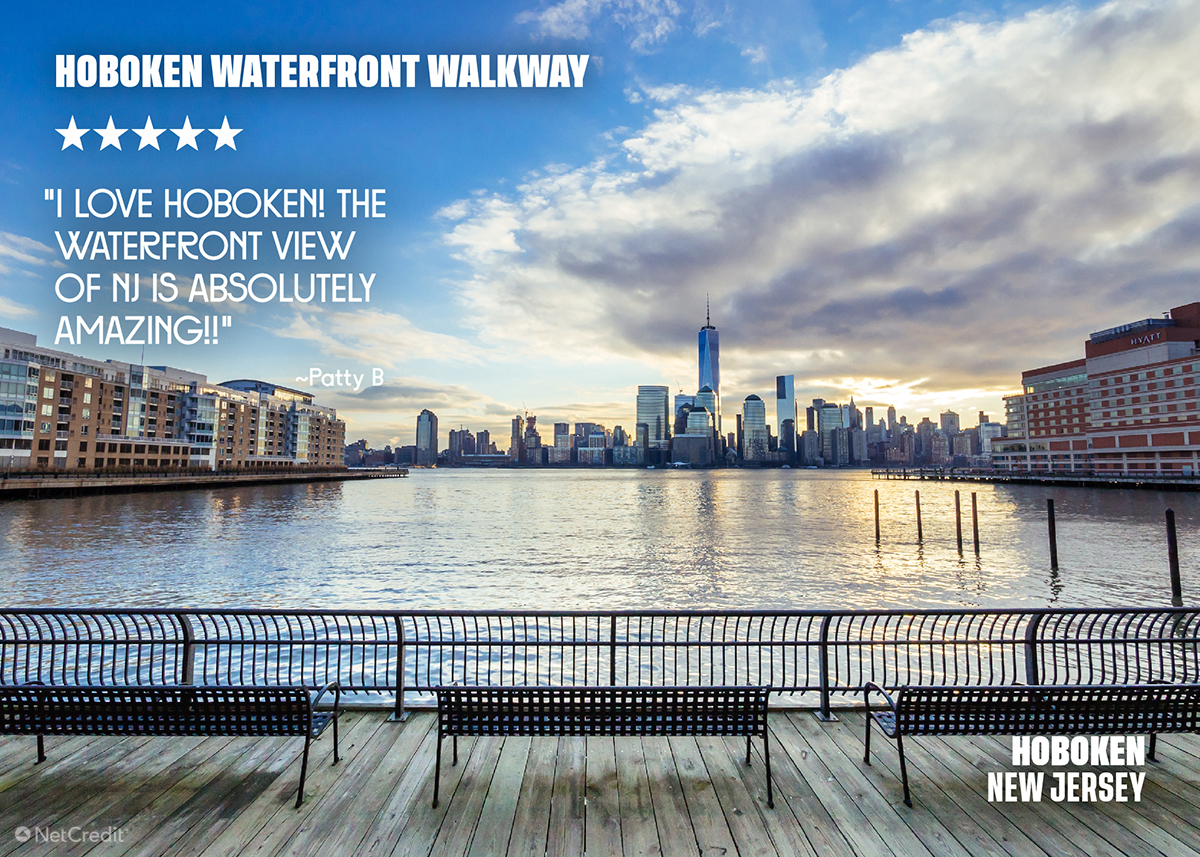 Ruidoso, New Mexico
The village of Ruidoso is nestled in the Rocky Mountains at the height of 6,920 feet. Ruidoso is the resort town of the Mescalero Apache Indian-owned Ski Apache center. This is the location of the world's highest zip line launch, as well as first-rate skiing, hiking and mountain biking.
The town, resort and most of the Sierra Bianca mountain range is situated within the 1.1-million-acre Lincoln National Forest. The park is host to a wide variety of species across five different life zones thanks to the dramatic variety of temperature and terrain. Campers and picnickers might stumble upon rare cacti, Engelmann spruce, families of elk or even distant family members of the real-life Smokey Bear.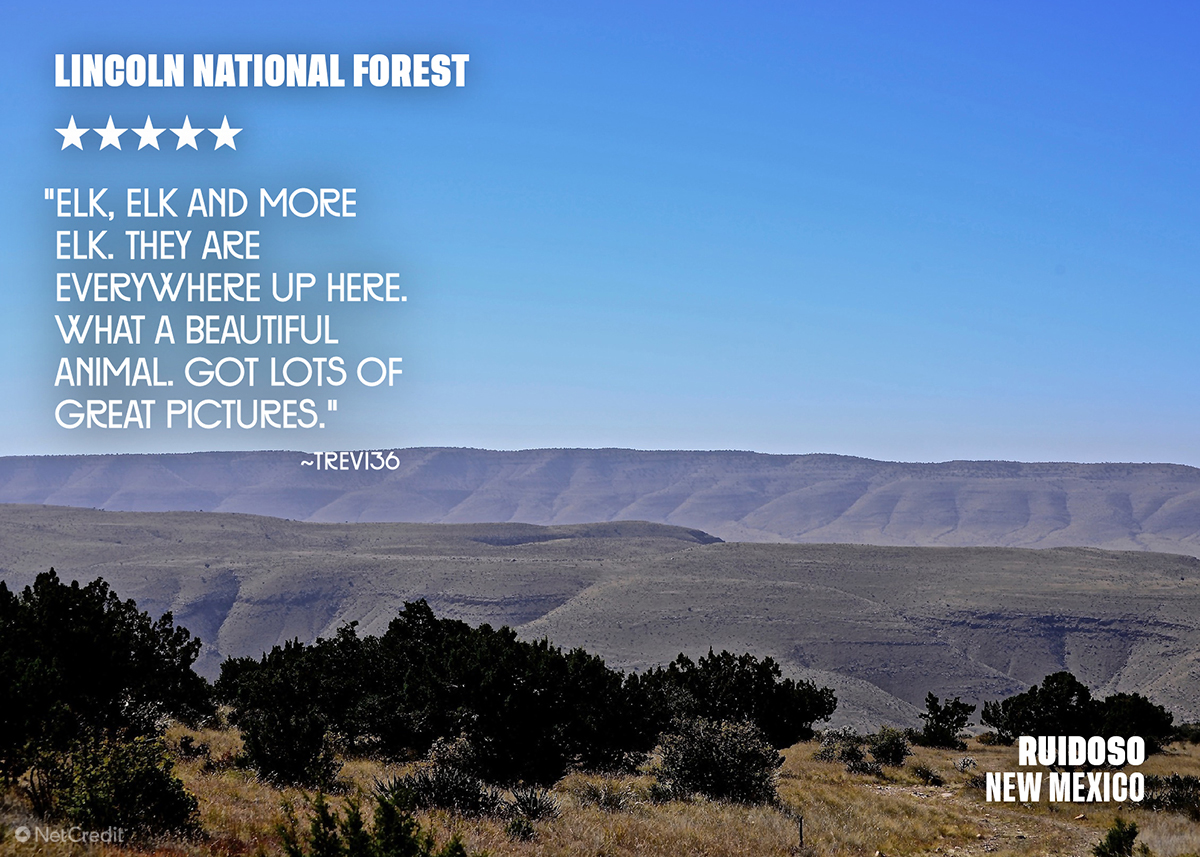 Brighton, New York
Brighton is a quiet, diverse suburb of Rochester in Monroe County, New York. Farmers markets and hundreds of acres of parkland mean you're never far from a breath of fresh air and a wholesome bite to eat. This is one of the oldest towns in the county, and there are a number of historic houses of note such as Stone-Tolan House and the 20th Century Alcoa Care-Free Home.
Corbett's Glen is a picture-postcard landscape famous for its three waterfalls. Visitors must pass pebble-lined Allens Creek through a stone tunnel to enter the park, adding to the sense of fantasy and escape. The Glen is open every day of the year from 7 am to 10 pm.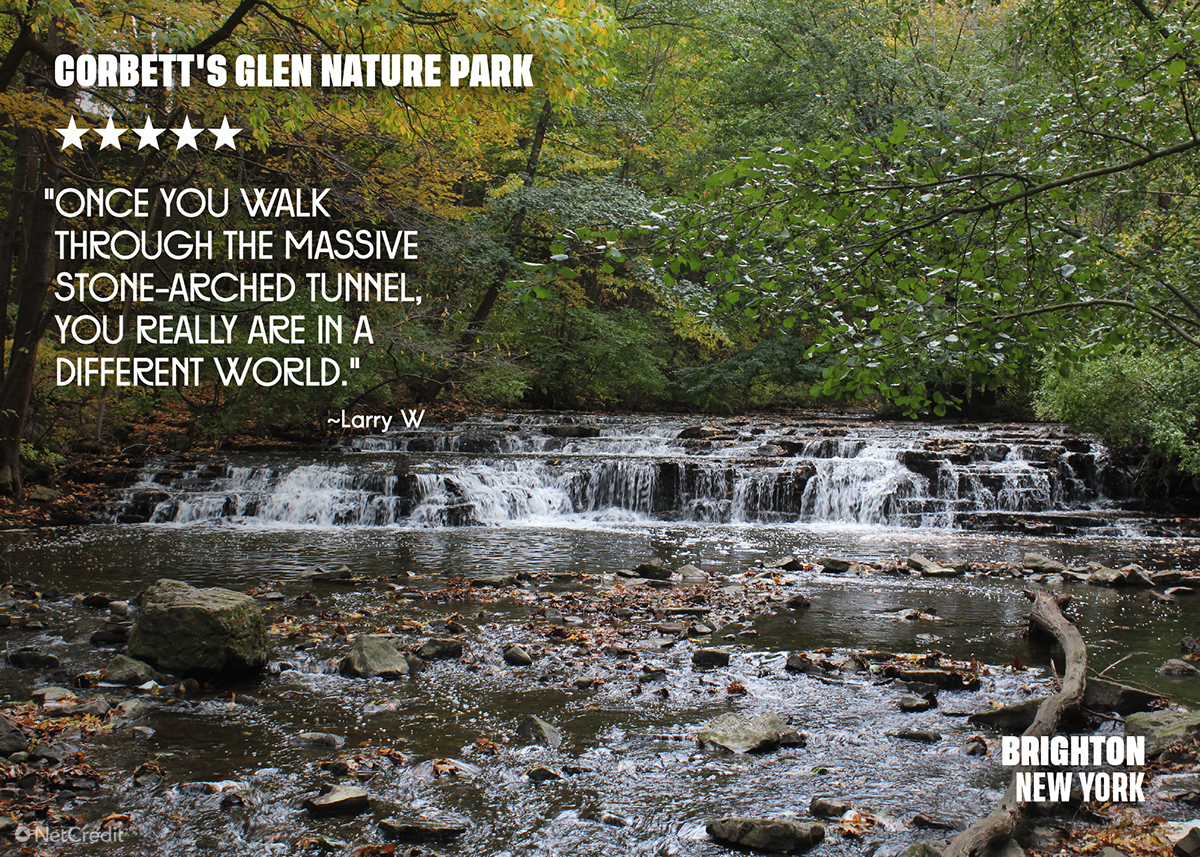 Asheville, North Carolina
Asheville is situated on former Cherokee land. By the turn of the 20th Century, it had become the third-largest city in North Carolina. The downtown area contains an impressive collection of art deco architecture from the 1920s-30s. Today, Asheville boasts thriving cultural and sports scenes.
Biltmore Gardens is an elegant city retreat. The gardens were designed by Frederick Law Olmsted, America's most celebrated landscape architect. The estate includes a Versailles-style 'Italian' Garden, a walled garden of 75,000 tulips and a mile-long sunflower patch. You can stay in a hotel on-site, which is just as well because there are activities enough to keep you busy for days.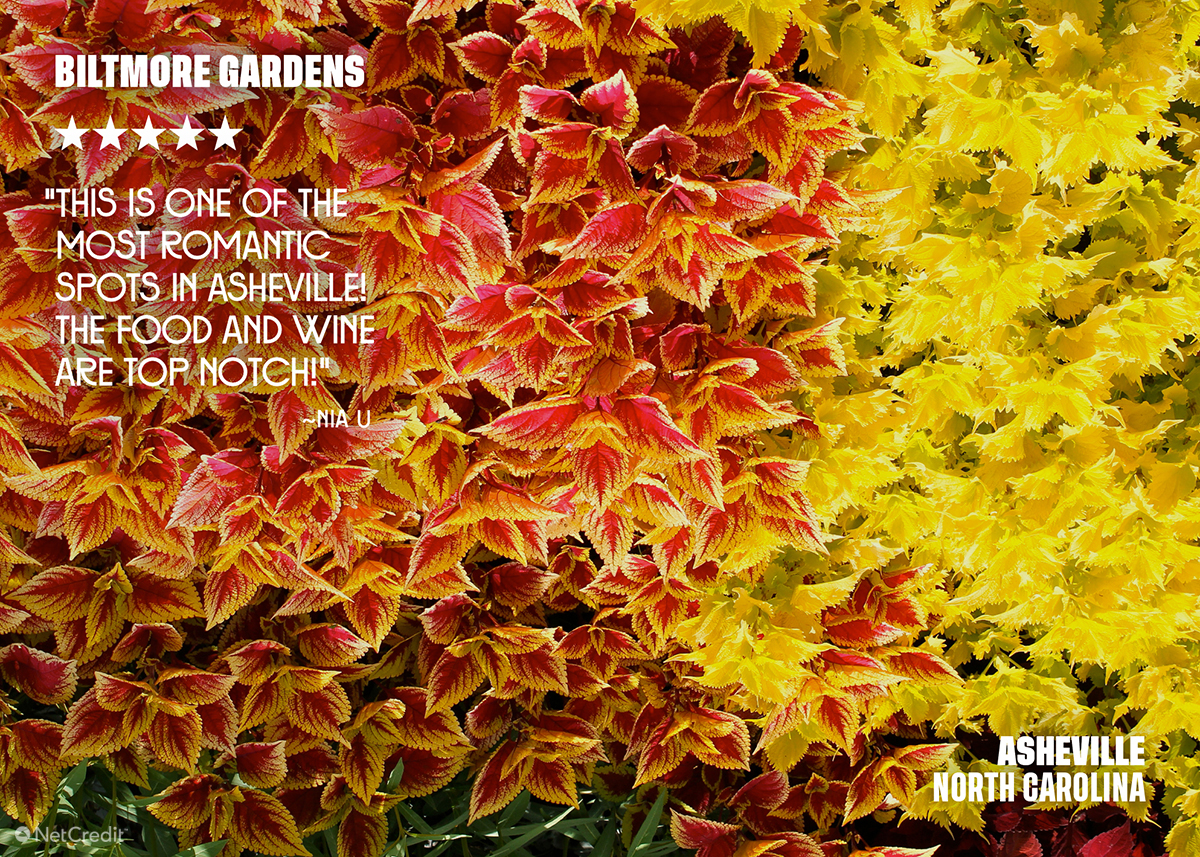 Bismarck, North Dakota
North Dakota's capital has been listed as a top place to be by Forbes magazine. The city's history runs deep. The Mandan people lived here for thousands of years, and the Lewis and Clark Expedition crossed the Missouri here around 1804-1806. It became a railroad town and then a gold rush town.
The North Dakota Heritage Center is in the grounds of the Art Deco capitol building, the tallest in the state. The story of North Dakota is traced from 600-million-year-old geology through 60-million-year-old dinosaurs to European settlement and 20th Century war. The museum is free to enter from breakfast time until 5 pm every day of the week.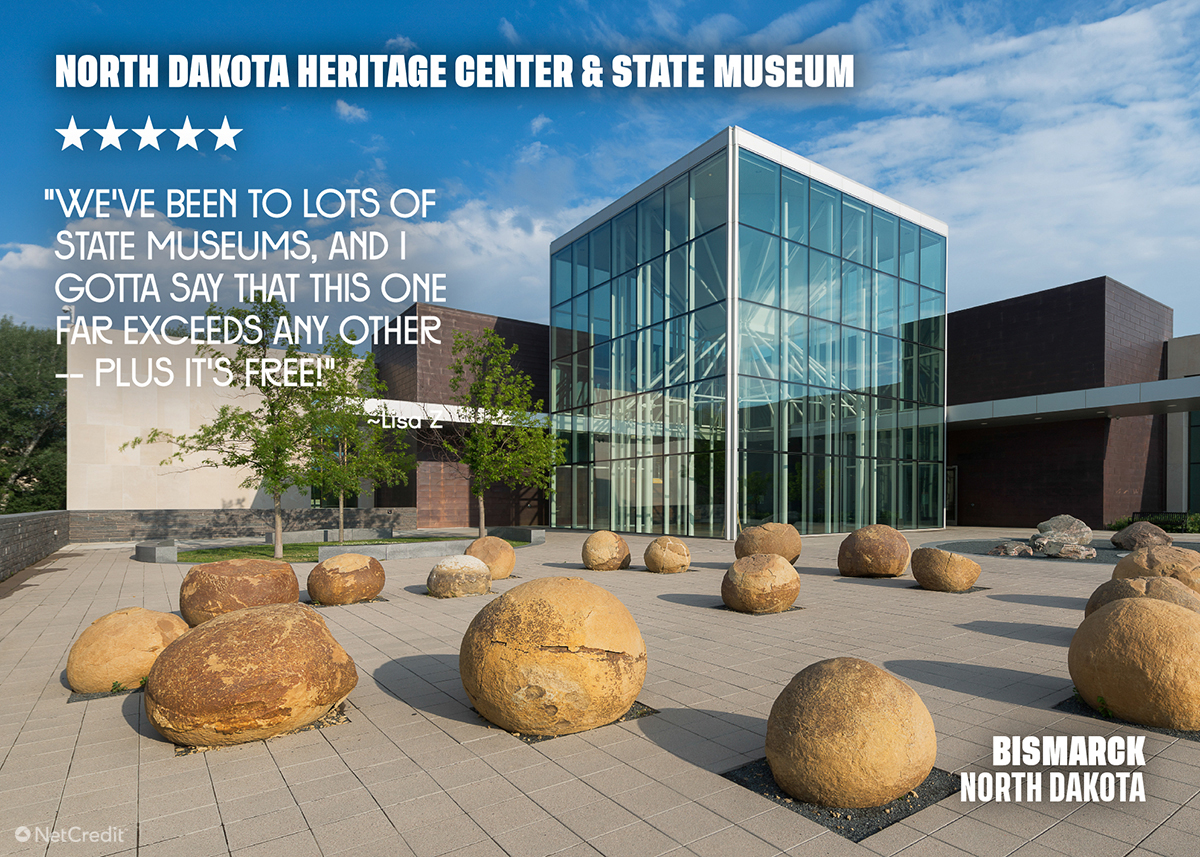 Dublin, Ohio
Dublin is a suburb of Columbus, Ohio. As you would imagine from the name, St. Patrick's day is a big deal here. The city also hosts an Irish festival each August, welcoming hundreds of performers and around 100,000 guests.
Locals know Ballantrae Community Park as 'Bunny Park' due to the huge Dancing Hares public art sculpture by Sophie Ryder. These giant bunnies get more interesting the closer you examine them. Kids enjoy cooling off in the park's spray fountains, open from 10 am until 8 pm every day through the summer.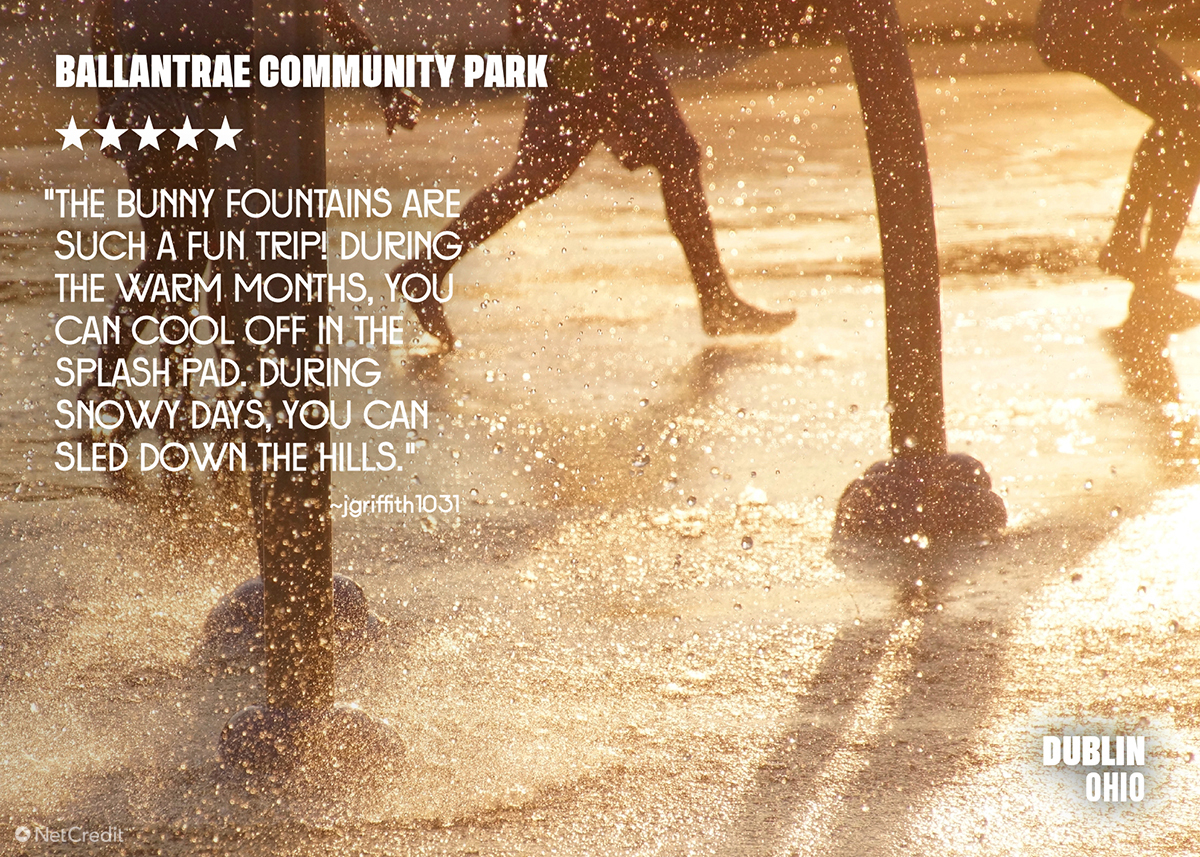 Edmond, Oklahoma
Edmond was established as a railroad water and coaling station in 1887. It was the highest point on the line, so trains could easily build up speed leaving downhill in either direction. It took off as a town after the Oklahoma Land Run of 1889 and made Time Money Magazine's Best 50 Places To Live In 2016.
The city is known for its idyllic outdoors spots such as Arcadia Lake. But the Armstrong Auditorium on the campus of Herbert W. Armstrong College is the crown jewel. Entertainment includes a program of world-class jazz, folk, theatre and ballet. The palatial building itself boasts an opulent "sea of glass" travertine plaza and the "Swans in Flight" sculpture by David Wynne, set in a 40,000-gallon reflecting pool.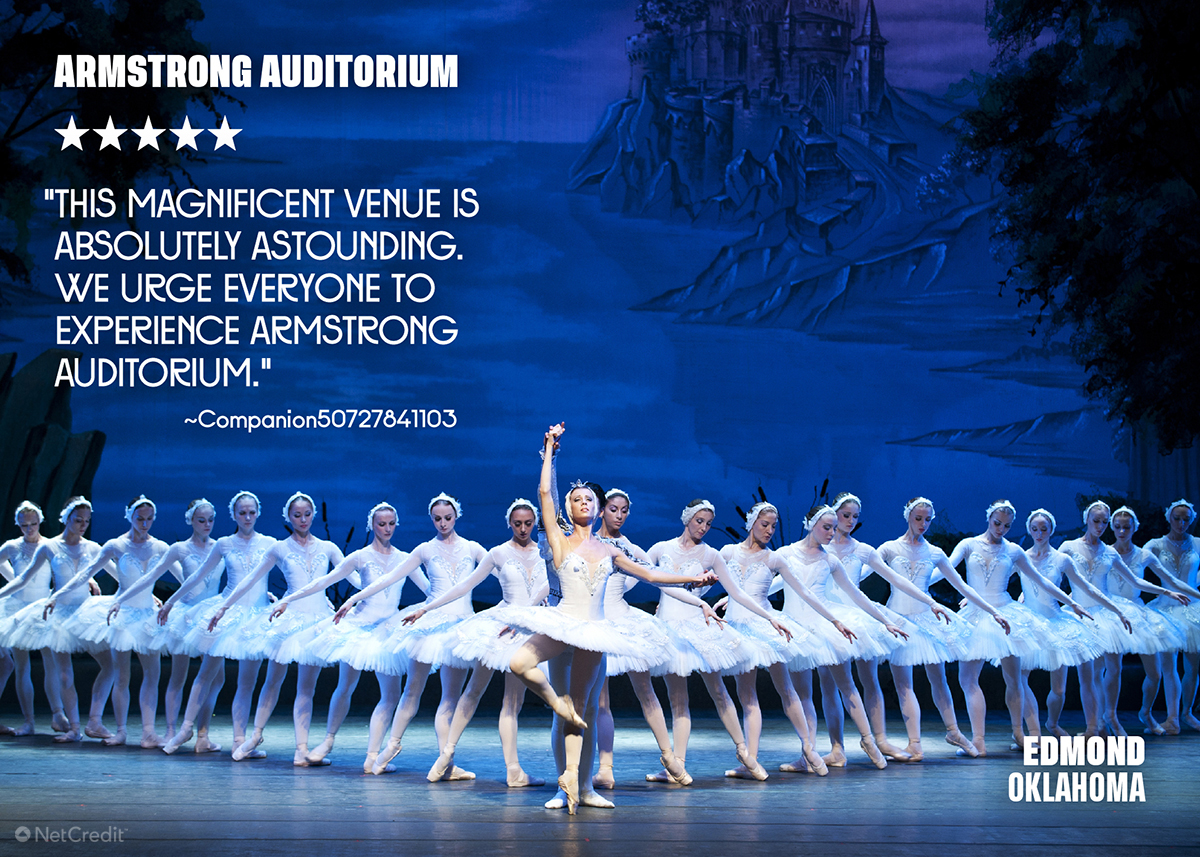 Corvallis, Oregon
Corvallis has grown to become America's most westerly city to have a population of more than 50,000, from the humble beginnings of a single log cabin in 1846. Despite its scale, Corvallis remains an outdoorsy place. Key attractions include wineries, a thriving farmer's market and an annual kinetic sculpture race of bizarre, human-powered 'art' vehicles.
The pace is slower at William L. Finley National Wildlife Refuge. The park was created to protect the dusky Canada goose. It is also home to blue herons, elk and deer, among countless rare and unusual species. Open from dawn until dusk.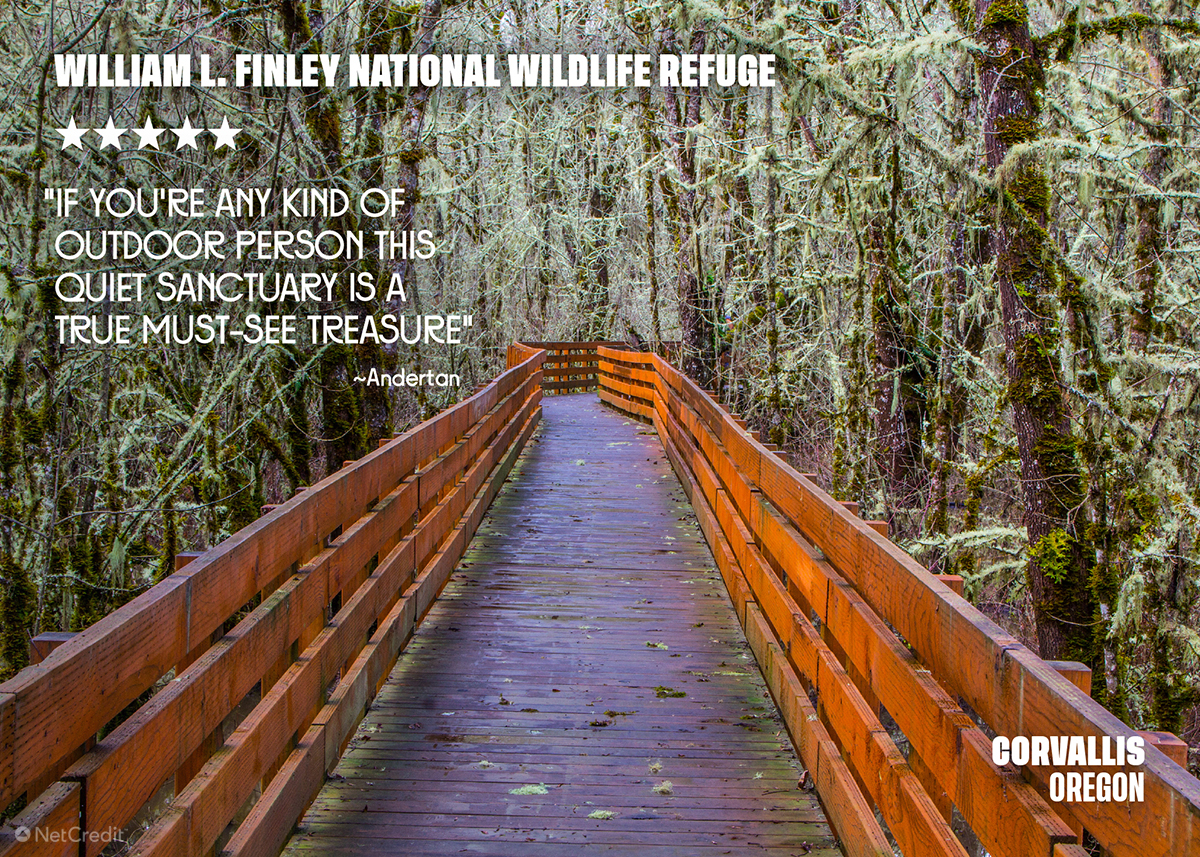 Haverford Township, Pennsylvania
Haverford was established by Welsh Quakers in the late 17th Century. It developed as a mill town and retains its village feel thanks to a number of historic houses that still stand today.
The Philadelphia Museum of Art is famous for the steps where Sylvester Stallone worked out in the first Rocky movie, and it's just a short run from the edge of town. The museum boasts hundreds of thousands of artworks from around the world across 200 galleries. The museum is located at 2600 Benjamin Franklin Parkway – tickets are $10/$7, and it's free guests under 12.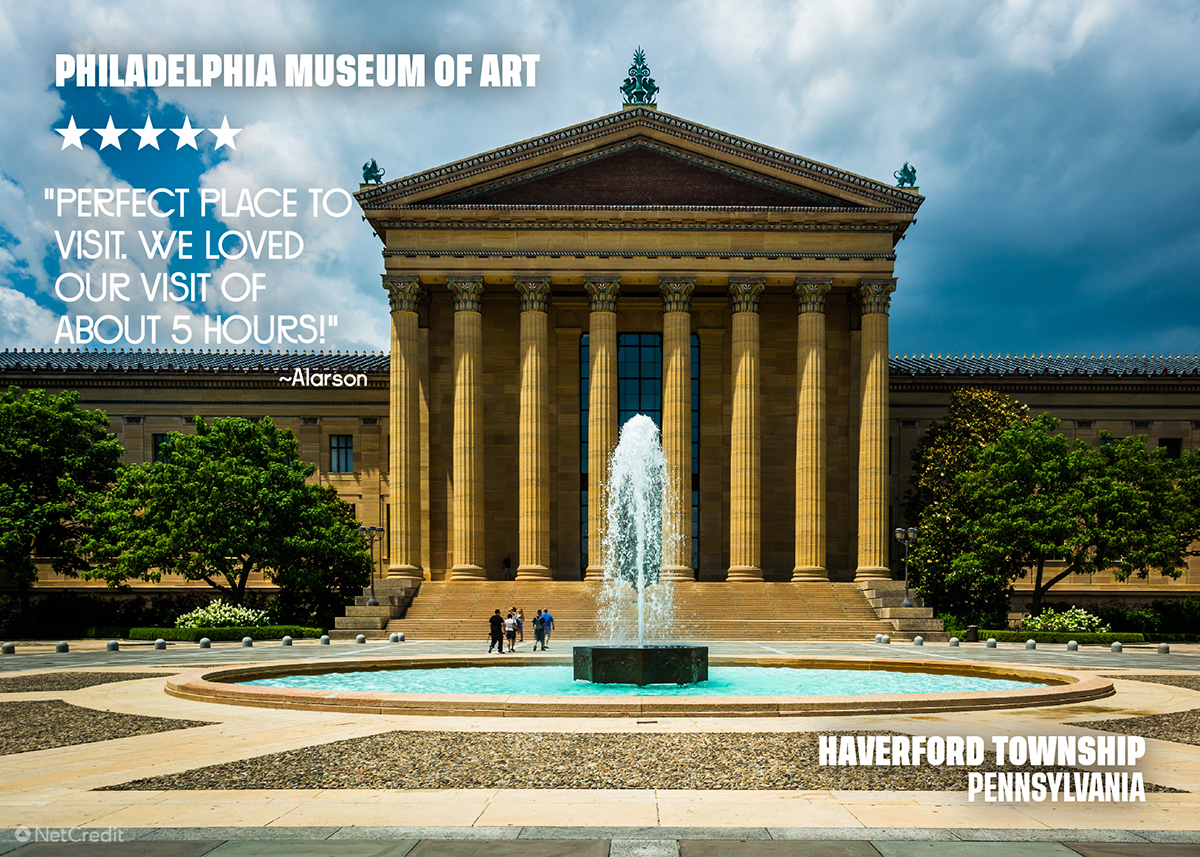 Jamestown, Rhode Island
Jamestown's population of just 6,000 people occupy a built landscape of New England shingle-style cottages. The town occupies the entirety of Conanicut Island. The rugged coastline at the south end offsets a general atmosphere of wealth and comfort.
Beavertail Lighthouse looks out onto the Atlantic Ocean from the south end of town. The structure is more than 150 years old and is surrounded by woodland and rocky terrain to explore by foot or bike. The lighthouse museum is open from 10:30 am until 4:30 pm during the summer. A $5 donation is recommended if you wish to climb the tower.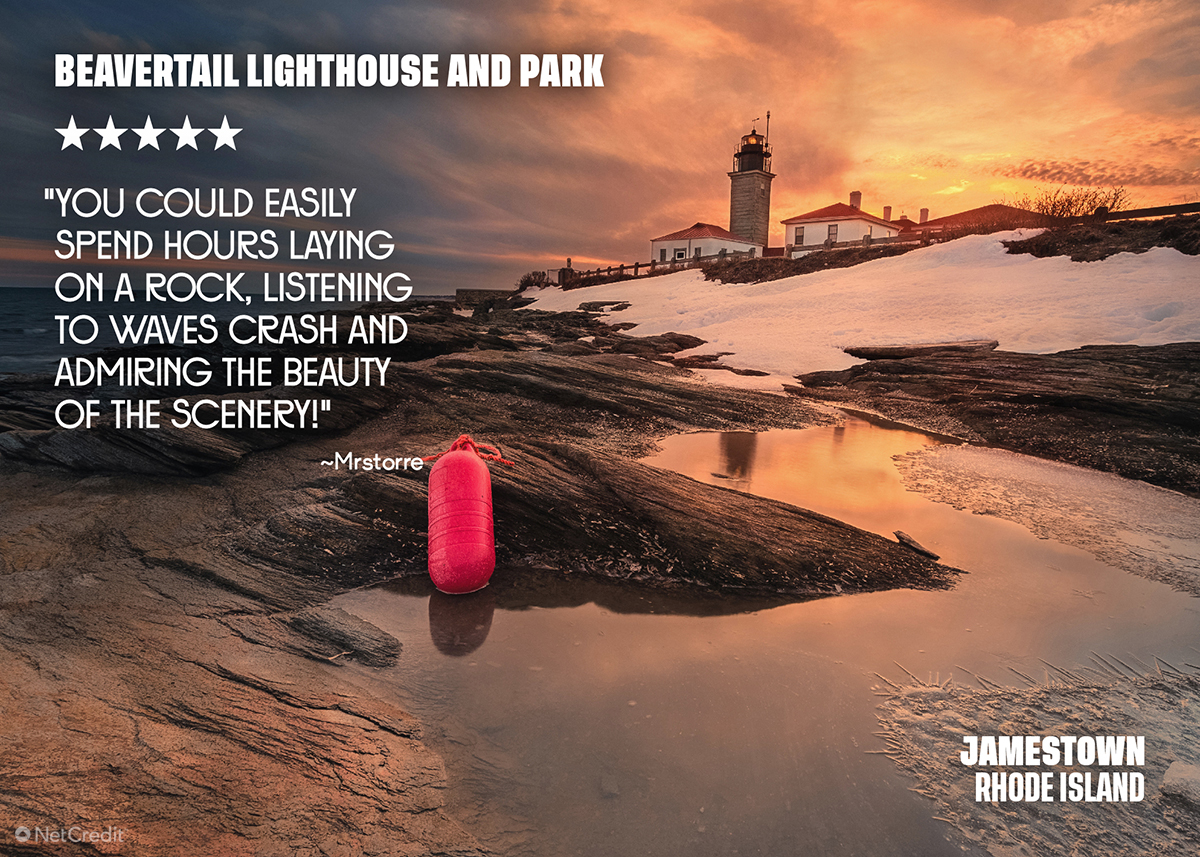 Mount Pleasant, South Carolina
English settlers established the colony of Mount Pleasant on native Sewee land in the 1680s. Following the civil war and the end of slavery, African-Americans made up three-quarters of the county population. Culture flourished despite the injustices of segregation, with Riverside Pavilion in the black district hosting artists such as Duke Ellington, Louis Armstrong and B.B. King in the 1930s and '40s.
Boone Hall is a historic plantation and one of America's oldest working farms. Several original slave cabins have been transformed into museums. The butterfly garden and avenue of oaks are perfect for a stroll in nature. Standard entrance is $24/$12, which includes access to organized tours.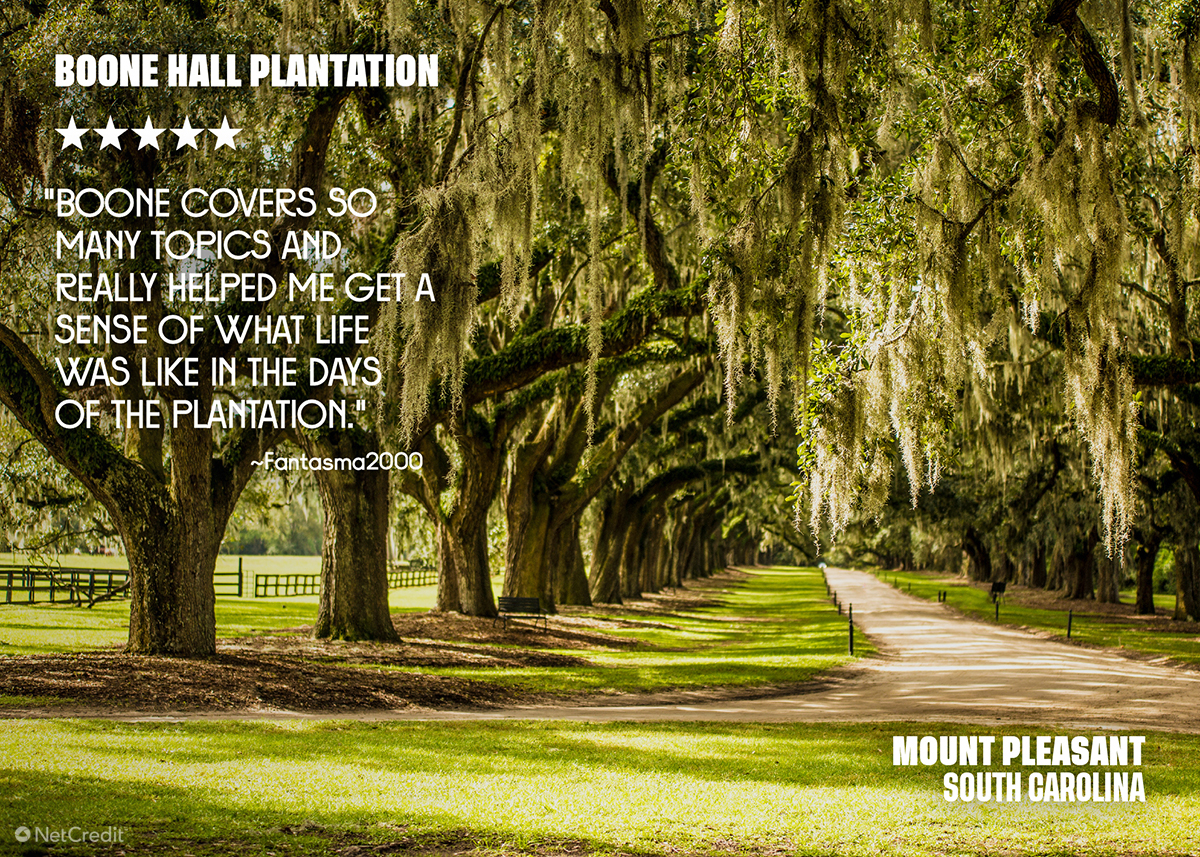 Mitchell, South Dakota
Not every city boasts a Corn Palace with a façade made of real, dried corn. But the motto of Mitchell, South Dakota, is "Welcome to Possible." Anything can happen here, as you'll find out at the Dakota Discovery Museum, which tells the town's tale.
Visitors can delve deeper into history at the Mitchell Prehistoric Indian Village. This 1,000-year-old town of earthen lodges is the site of an active archaeological investigation. You can observe the work, explore the museum and get up close to the native plants the villagers would have used for food and medicine. Access varies according to the time of year, with entrance $6 or less.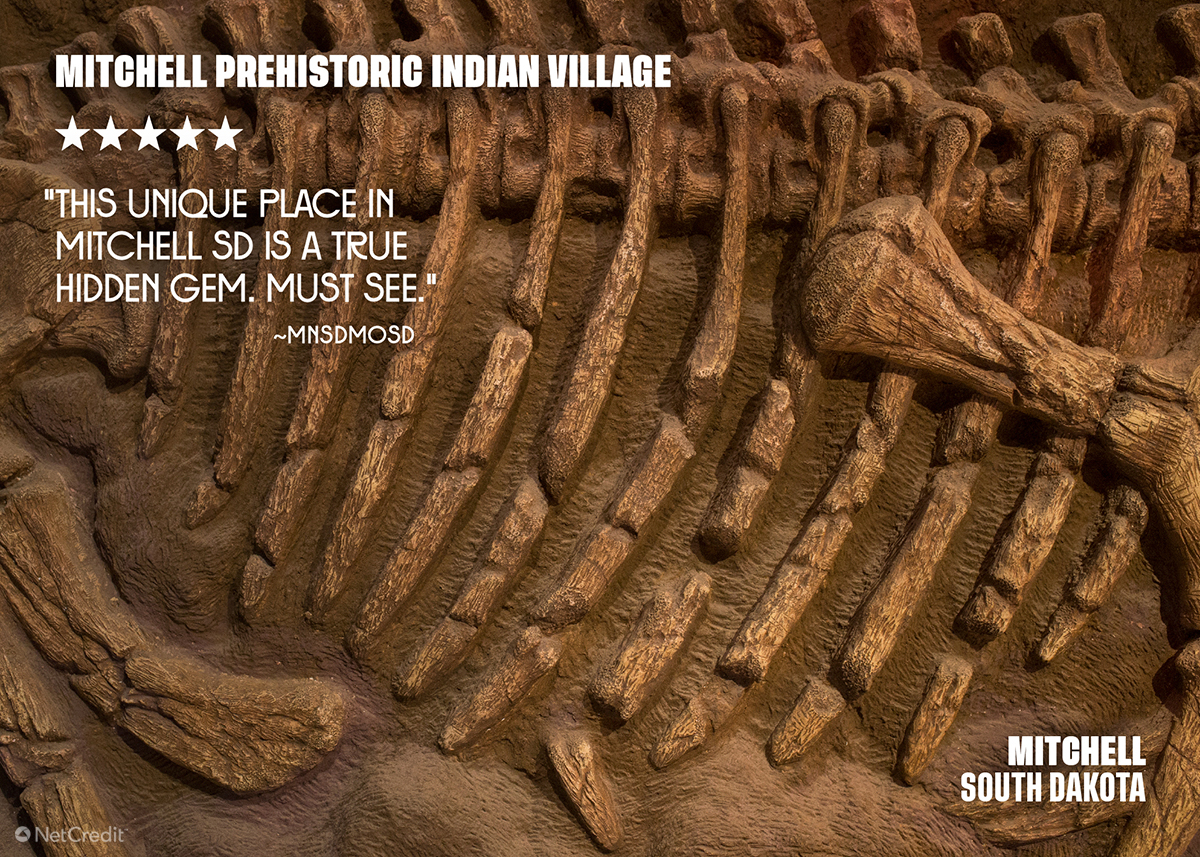 Franklin, Tennessee
Franklin is a quaint town with a turbulent past. The town is the site of a fierce Civil War battle but Franklin has reinvented itself with a 500% population growth since 1980. It is now listed on Southern Living's list of 'The South's Prettiest Towns.'
The museum at Lotz House relates the story of the 1864 Battle of Franklin, which claimed 10,000 casualties. The house itself is a historical piece. Constructed by German immigrant Johann Albert Lotz in 1858, it became a field hospital after the battle. It is open 9 am-5 pm weekdays, with tickets at $12 for adults and $6 for children.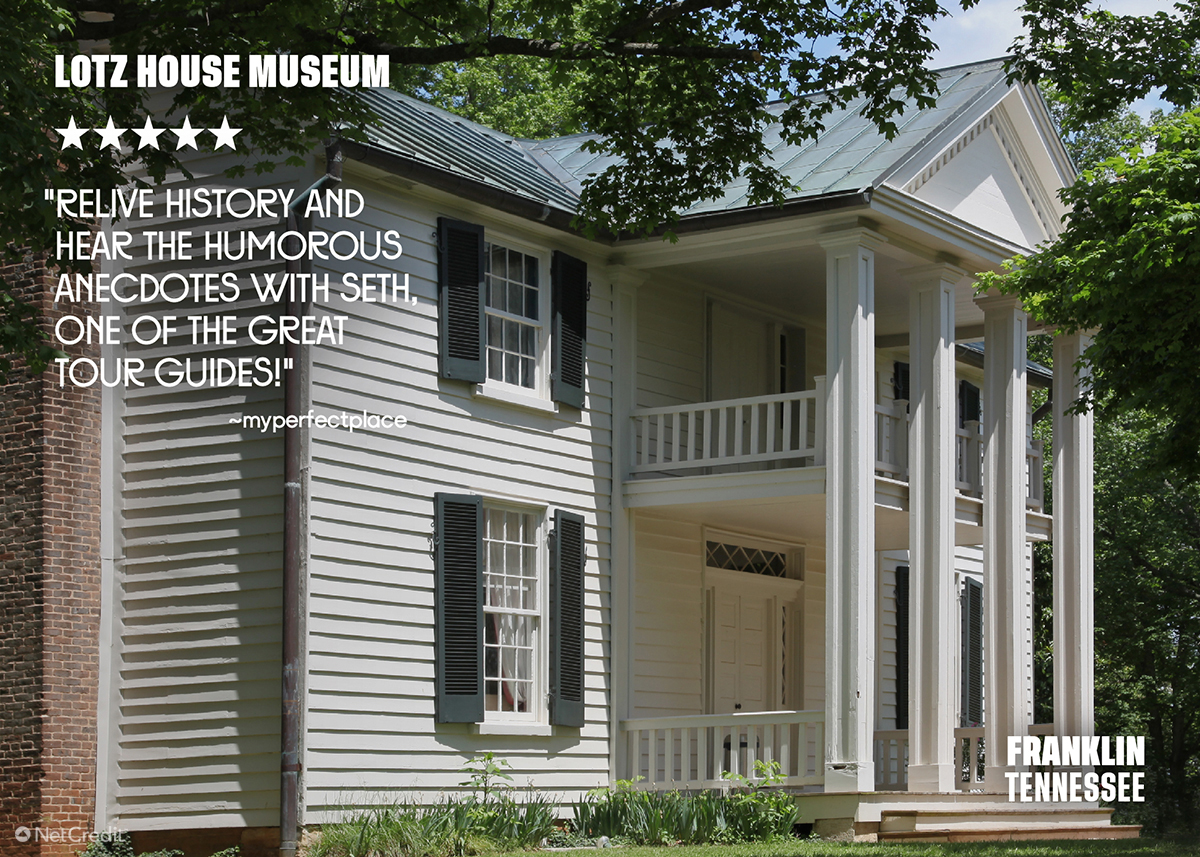 Sugar Land, Texas
As the name suggests, Sugar Land was a sugarcane city. The fertile land of Fort Bend County was more than adequate for settlers to grow and refine sugar for 100 years until plant disease led to the harvesting of the last crop in 1928. Today, Sugar Land has shed its industrial past to become a flourishing white-collar suburb of Houston.
Sugar Land boasts its own branch of the Houston Museum of Natural Science. Attractions include the Digital Dome Theater, a children's dinosaur 'dig pit' and a ten-foot-wide animated globe with Earth's changing weather and oceans. The museum is open 9 until 5, Monday-Saturday, and 12 until 5 on Sundays.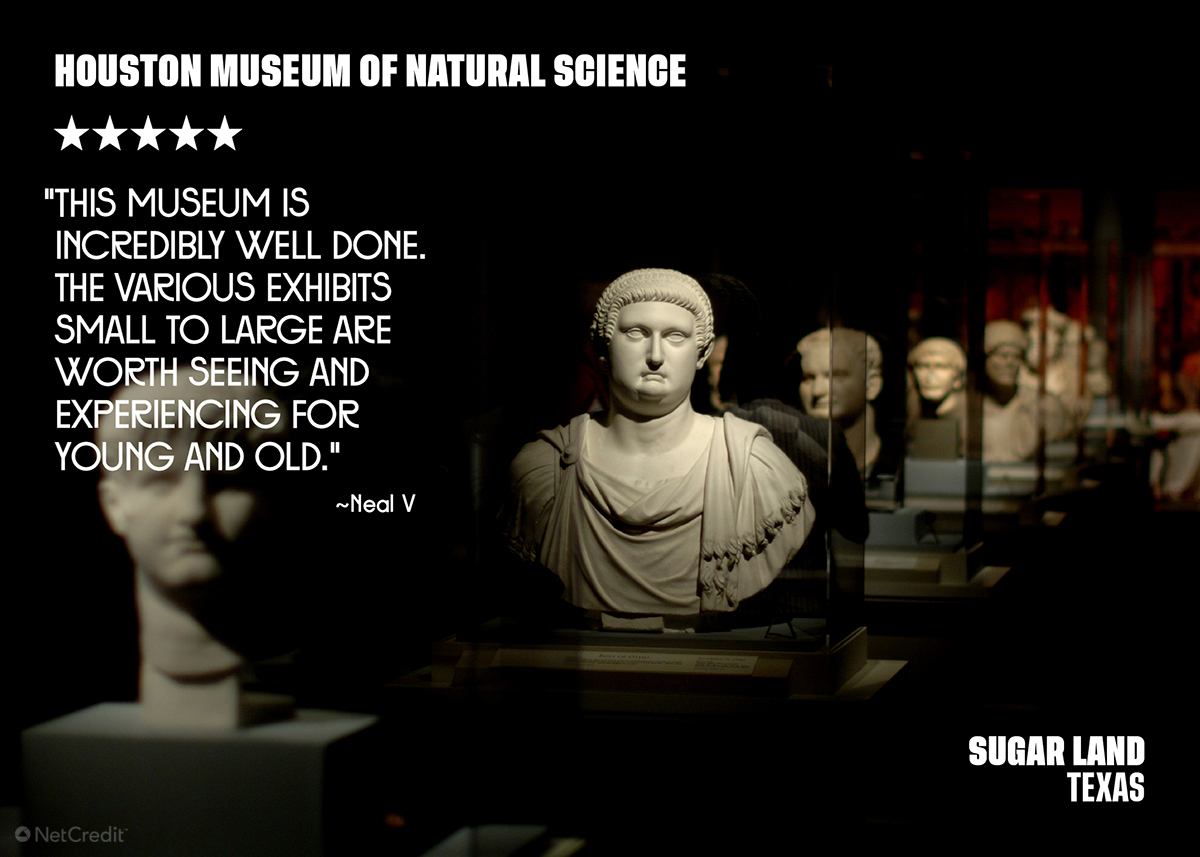 Park City, Utah
Park City is a former silver mining town, now most famous as the site of the annual Sundance Film Festival. This combination makes for a sophisticated, artsy destination lined with beautifully maintained Victorian architecture.
But the Deer Valley Resort is just as important. Readers of SKI Magazine ranked this alpine ski resort the best in North America five years in a row. It was also a venue for the 2002 Winter Olympics. If you arrive in the summer, hey presto – the snow is gone, leaving a stunning, verdant landscape fit for hiking and mountain biking.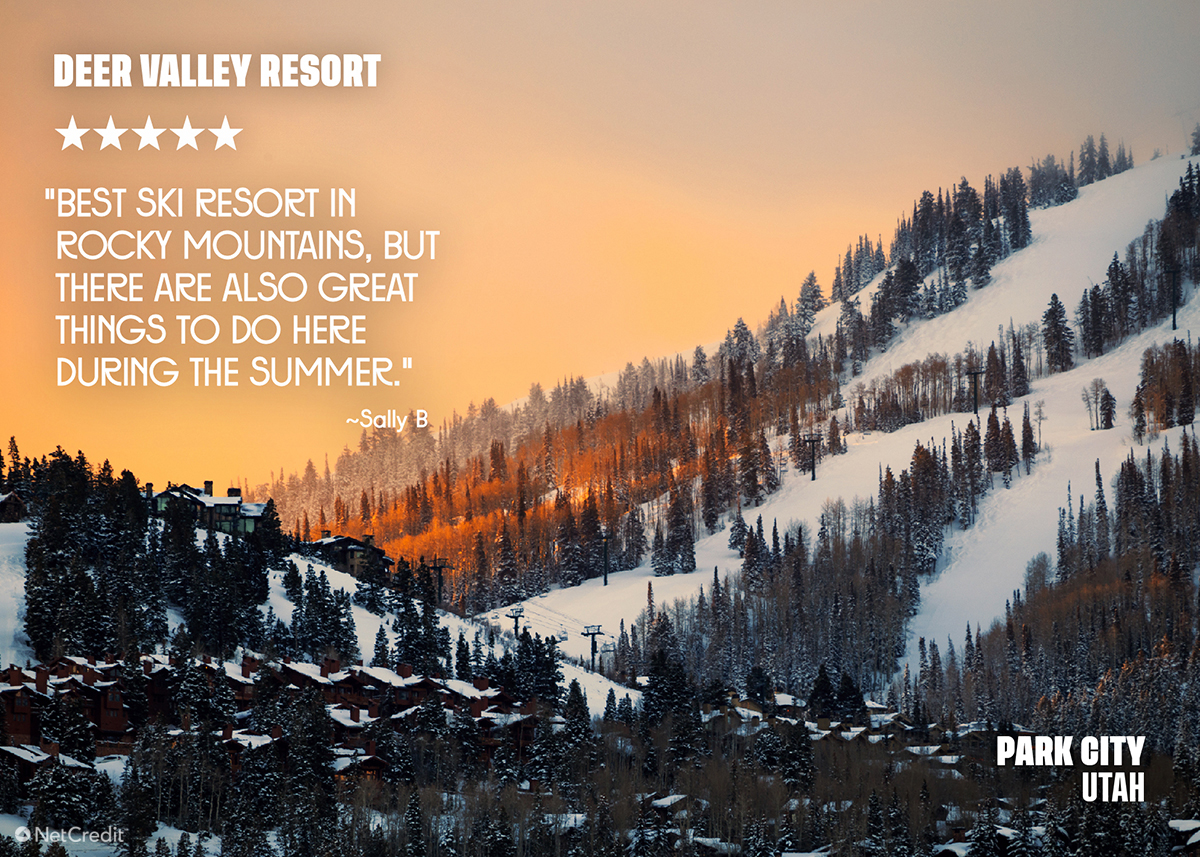 South Burlington, Vermont
The town that Ben and Jerry's calls home is a magical place. Fountains cascade in public spaces, Victorian, Art Deco and Streamline Moderne architecture line the streets, and there's something to do at any time of year.
Red Rocks Park offers an escape back to nature. The park overlooks Shelburne Bay and offers a variety of maintained trails, a designated swim area, and views galore. It opens 8 am-7 pm through the summer months.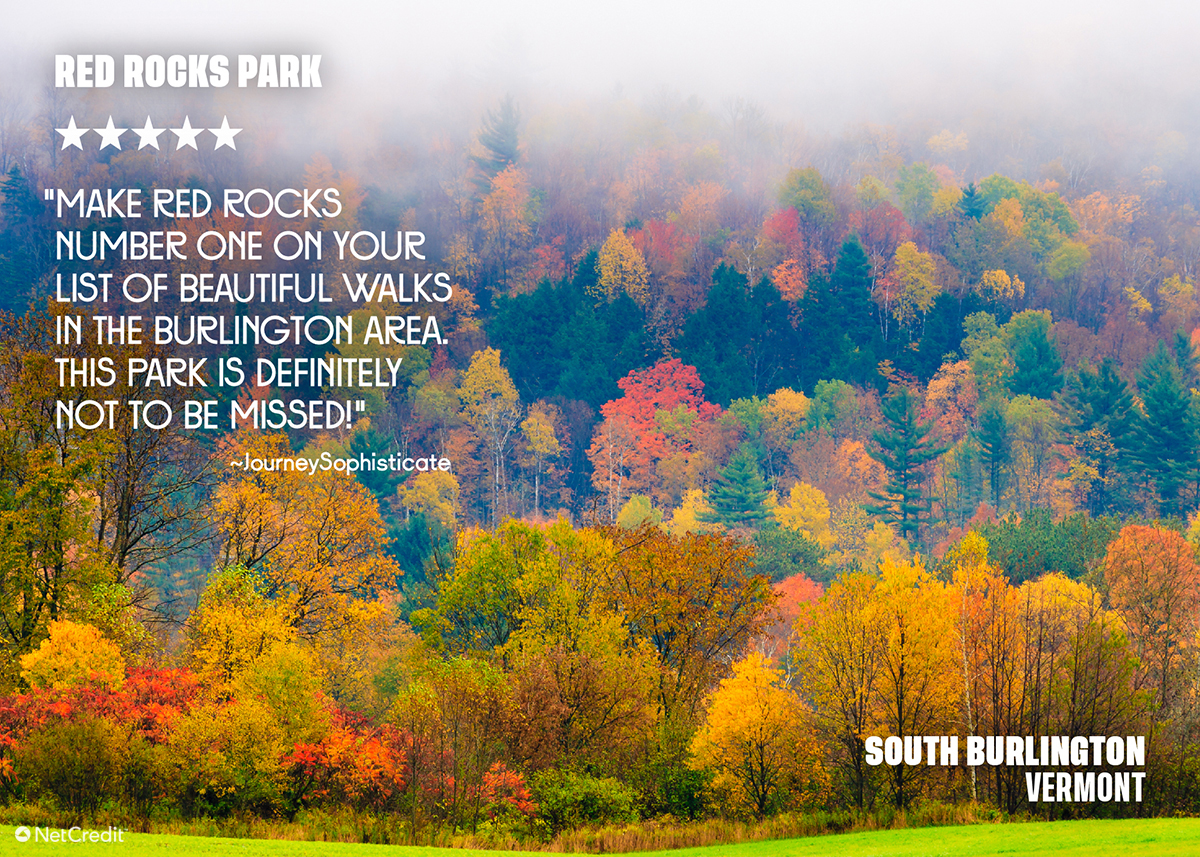 Blacksburg, Virginia
Blacksburg is situated in the northern Blue Ridge Highlands region of Virginia. This land was the home of Monacan and Moneton tribes until European settlers came in the 1670s. Today, it is lively and prosperous, due in part to the presence of Virginia Tech and the business and social benefits the school brings.
Hahn Horticulture Garden is 'on campus' but gives the feel of a retreat from the buzzing city. The six acres of teaching and display gardens were established by the horticulture faculty for undergraduates to learn about plants, landscapes and the environment. But anyone can visit for free between dawn and dusk, any day of the year.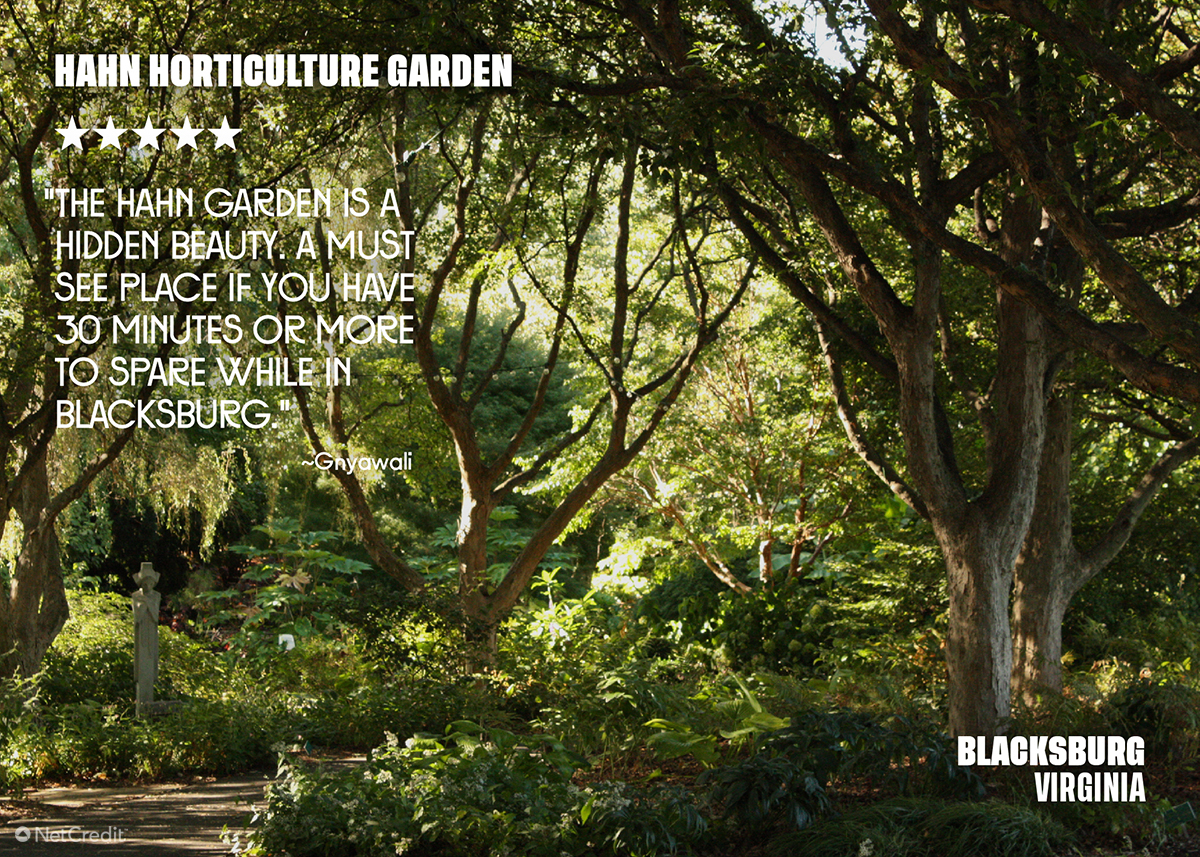 Bellingham, Washington
The Bellingham area was once the domain of Lummi and other Native American tribes. After European settlement, the area thrived on mining, milling and as a seaport. Today, in addition to its outdoors attractions, Bellingham has made an industry of being hip. Bands, craft beer, art and literature keep the town ticking over nicely.
Whatcom Falls Park offers a picturesque slice of nature at the beating heart of the city. There are four waterfalls and a trout hatchery to visit, and swimming/bathing at the Whatcom and Whirlpool waterfalls. The park is open from 6 am to 10 pm each day.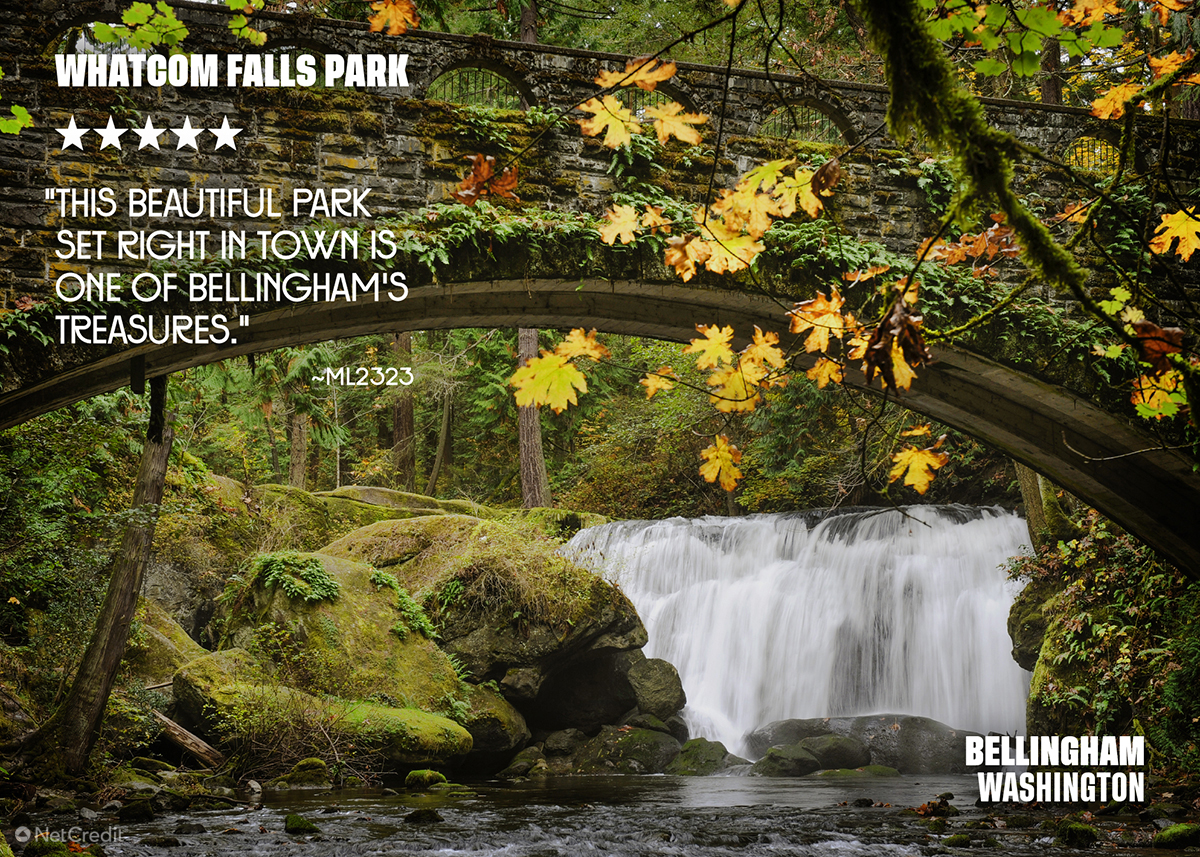 Morgantown, West Virginia
Morgantown is a college town on Monongahela River near the Pennsylvania border. The presence of West Virginia University keeps the nightlife exciting and makes for plenty of special features, such as the on-campus planetarium, art museum and Coliseum arena.
But there's nothing that quite matches up to the West Virginia Botanic Garden at Tibbs Run Preserve. Flowering meadows and landscaped gardens drape over 82 acres of land. The basin of the former Tibbs Run Reservoir is being transformed into a water landscape of pools, islands and aquatic plants. The park is open dawn until dusk, and donations are encouraged.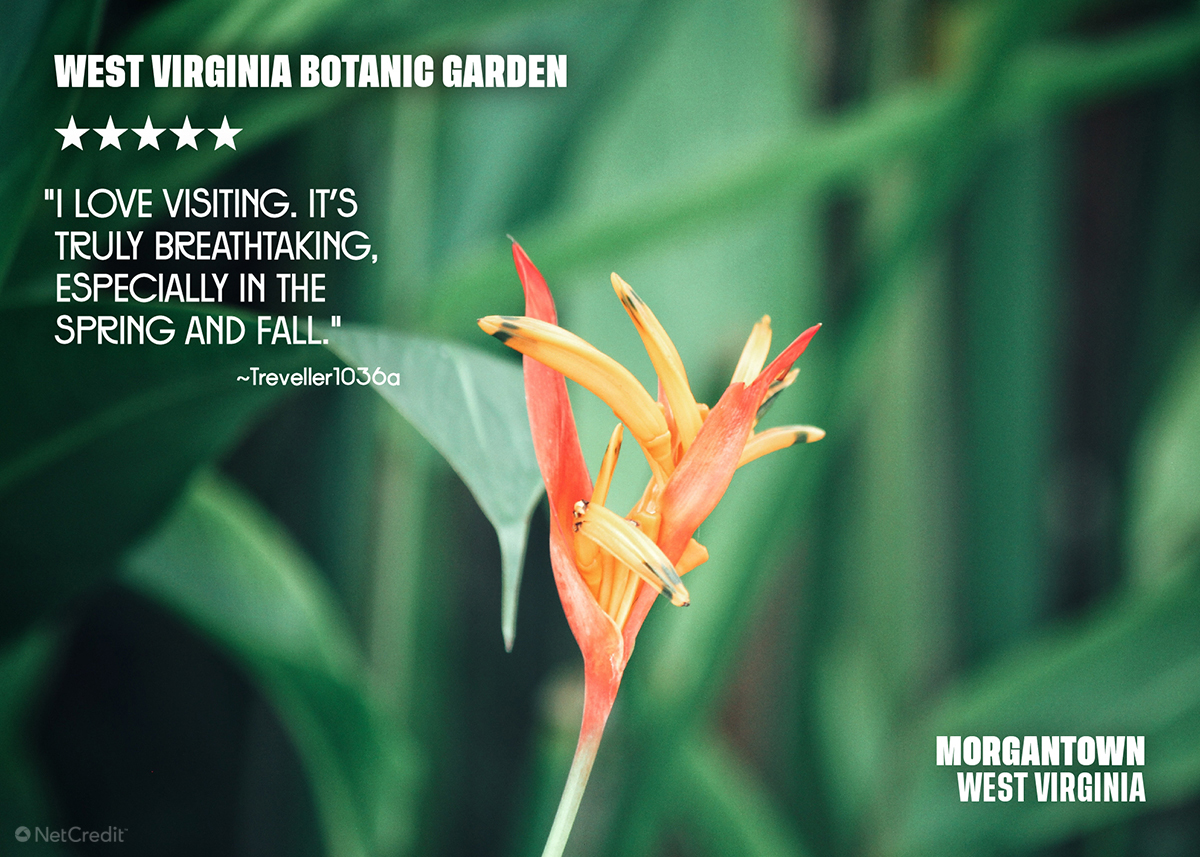 Brookfield, Wisconsin
Brookfield blossomed in the 20th Century due to its dairy industry. Al Capone also did business here, as one of several bootleggers who used the farmer's barns to distill liquor during prohibition. Today, the atmosphere is that of a wholesome suburb. Shopping, fine dining and golf are among the main attractions.
Fox Brook Park is a destination the whole family can enjoy. It offers a beach on an artificial lake, where visitors can swim and even scuba dive. Naturalists will appreciate the 178-acre wetland preserve, which includes viewing areas to observe goldfinches and indigo buntings among other birds. The park is open from sunrise until 10 pm each day.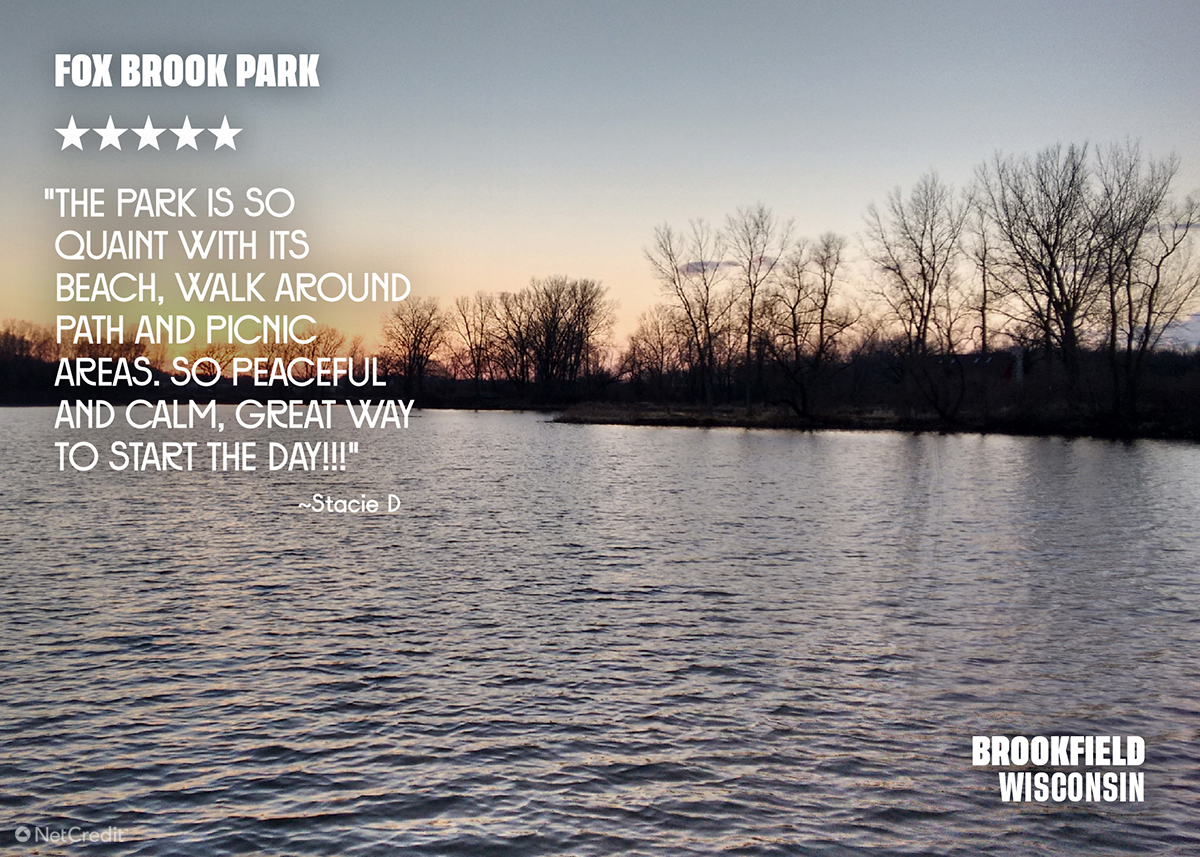 Laramie, Wyoming
Laramie was founded as a railroad settlement in the 1860s and soon became the typical Wild West town of gunslingers, frustrated lawmen and vigilantes. Today, it is a respectable college town. The city is proud to hold the good, the bad and the ugly of its history up to inspection at a number of heritage centers, museums and outdoor sites.
The Medicine Bow National Forest offers a no-nonsense connection to Wyoming's great outdoors. Hike, bike and camp in dust that's long since settled from the days of the Old West. Wildflowers on Bow Peak mark southern Wyoming's highest point. They complement colorful forest trails that challenge what you think you know about how pioneer country looked.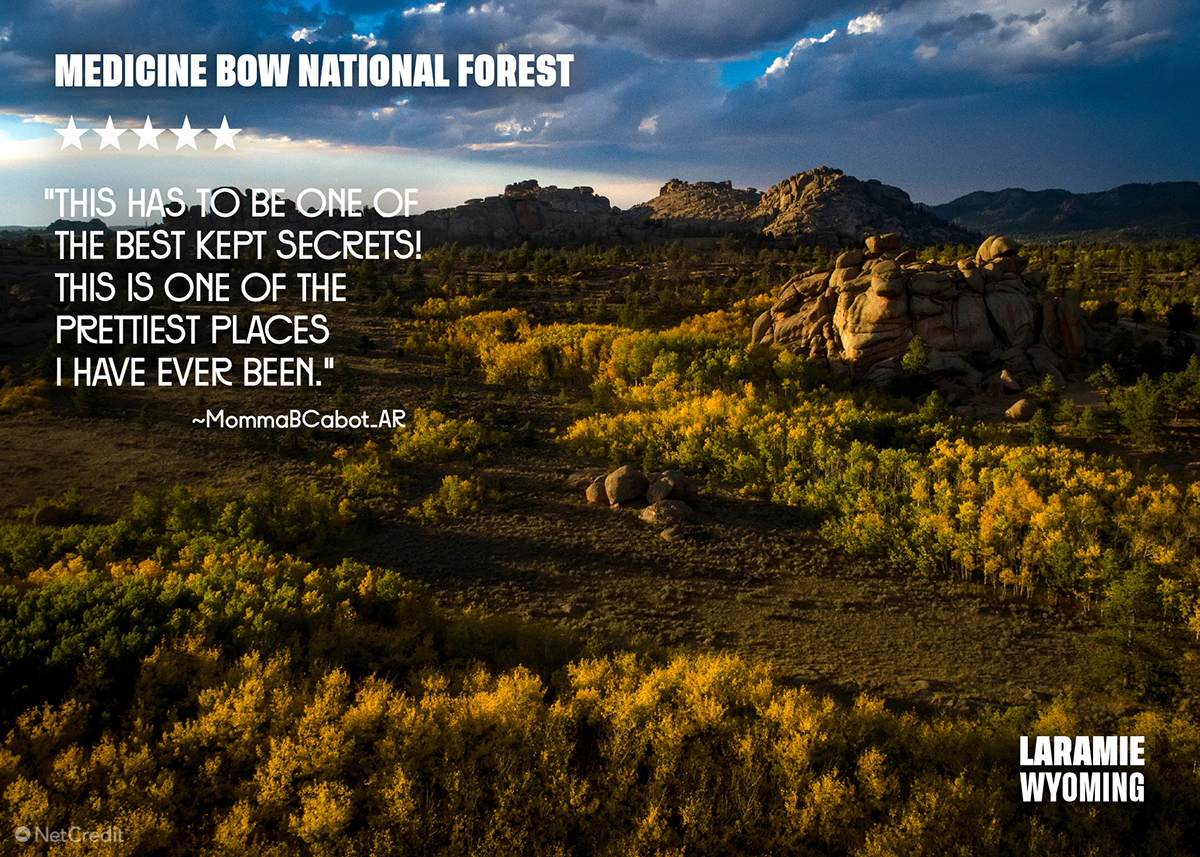 There's more to America than you think. Each town has been shaped by its landscape, history and the people who live there. From forgotten trails to weird and wonderful museums, there are countless unique treasures to find. Which underrated town will you explore first?
Sources
For the full research behind this project visit http://bit.ly/underratedamerica