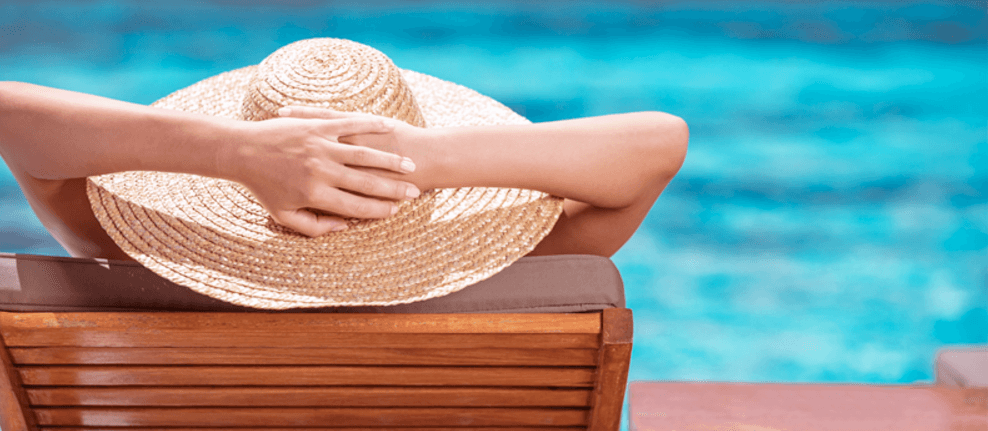 Taking a vacation from your stressful job sounds great in theory — that is, until you're forced to de-stress and disconnect from the office. Vacation is meant to put some space between you and work so you can have time to relax and put your hectic mind at ease. However, because you're always so busy with work, you may find your break from stress even more stressful. In order to avoid that, here's how you can enjoy a stress-free vacation from your stressful job:
Prep Your Team 
Once you have decided that you're ready to take a vacation, give your direct manager and co-workers at least two weeks notice. If you're in charge of a team, this will give them time to prepare for the extra work in your absence. Also, be certain to direct your team to a specific person while you're away in case of questions or emergencies.
Plan Your Trip
Most likely, you're in the office Monday through Friday from 9:00 am to 5:00 pm. Due to the fact that you're always on a schedule; try to plan as much of your vacation as possible. Sure, this takes away some of the spontaneity, but removing the uncertainty from your trip could bring you comfort and increase relaxation.
Check-In… But Only Once
If you're planning to vacation for a week or more, choose one day to check your email and respond to co-workers about projects. This will take some of the edge off when you get back to work, and cure your curious mind (we know you'll be thinking about work often).
Back to Work
If possible, try not to schedule meetings or anything stressful on the first day you return to the office. You will likely need a day or two to get back into the swing of things and catch up on projects and emails.
De-Stressing Hacks
We all need a little help, so check out these applicable de-stressing hacks to implement the next time you're feeling a little tense… 
1. Take a breath and then take control.
2. Exercise daily and make time to meditate before or after work.
3. Socialize with co-workers about non-work-related activities when you're feeling overwhelmed.
4. Avoid unhealthy foods like salty snacks and sodas. Go for the natural sugar, like fruit, to keep you peppy as opposed to sluggish.
5. Try to remain optimistic and plan ahead to avoid any miscommunication or unexpected bumps in the road.
6. Accept what you can't change and keep working hard!
If you're interested in learning more about managing stress at work, visit PoundPlace – How to Manage Work Stress
Comments