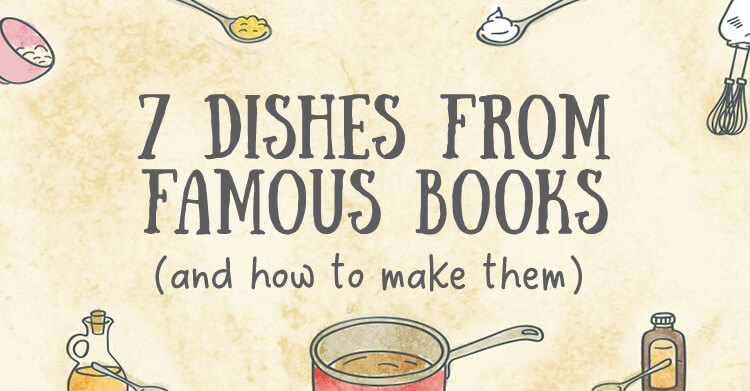 7 Dishes From Famous Books (And How to Make Them)
Disclaimer: This post was originally published on our UK partner's site.
A good novel can transport us to other worlds – ones where there are fantastic characters, vivid landscapes and often some delicious-sounding food and drinks. Do you dream of enjoying a beer in Hogsmeade or fizzy green pop in Giant Country? Maybe you long to set out on an adventure with Bilbo Baggins, with some tasty treats along the way. Or maybe you simply desire a cozy piece of cake with Miss Temple.
Well you're in luck, because these recipes can make your literature food fantasies come to life.
1. Butterbeer (Harry Potter)
As a muggle, you can't very well visit Hogsmeade for a cold bottle of butterbeer in the Three Broomsticks. But this recipe is the next best thing. Whether served cold in a bottle or hot in foaming tankards, this sweet beverage will go perfectly with a big bowl of kettle corn the next time you sit down for a Harry Potter marathon.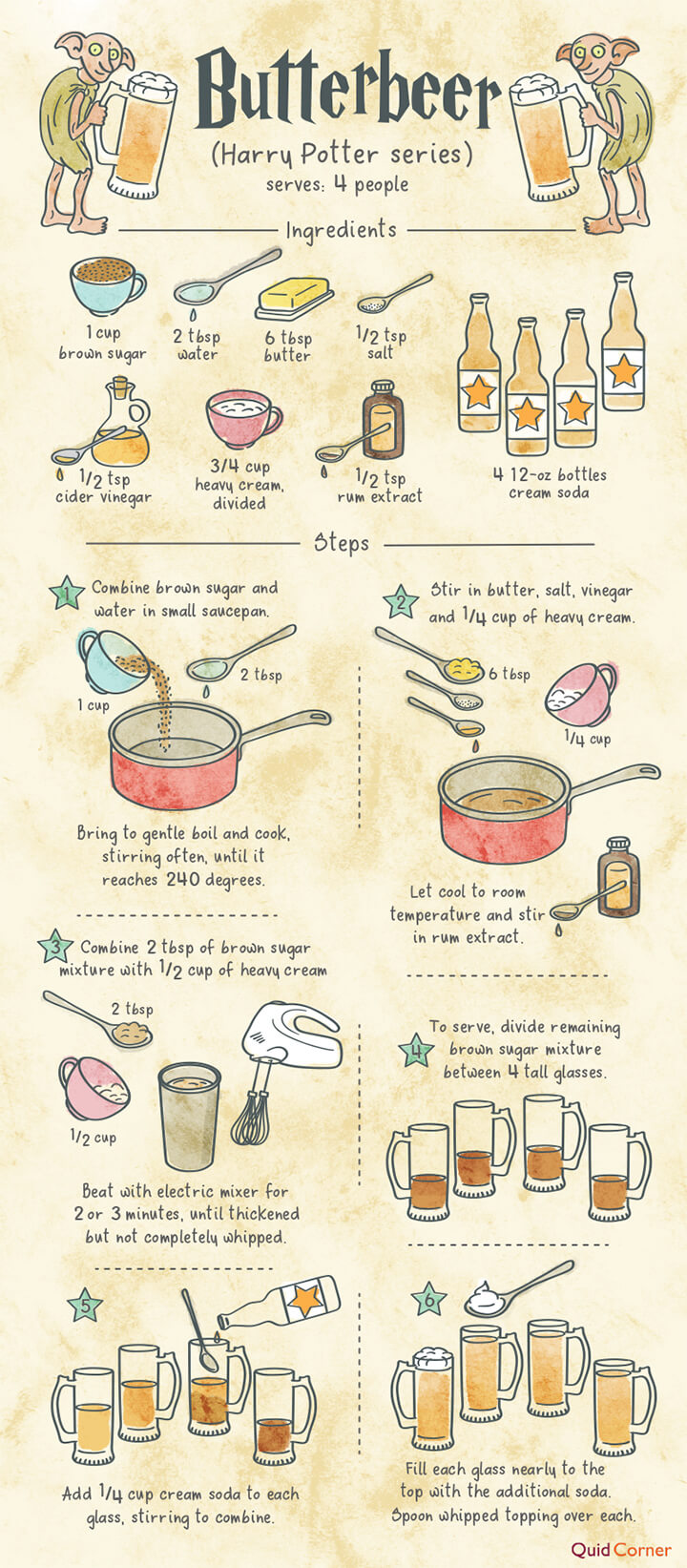 2. Porridge (Oliver Twist)
Oliver and his friends only get three meals of thin gruel a day – so of course he has to ask for some more. With two types of oats and a sweet topping, we have no doubt that you, too, will be hankering for another serving of this filling breakfast dish.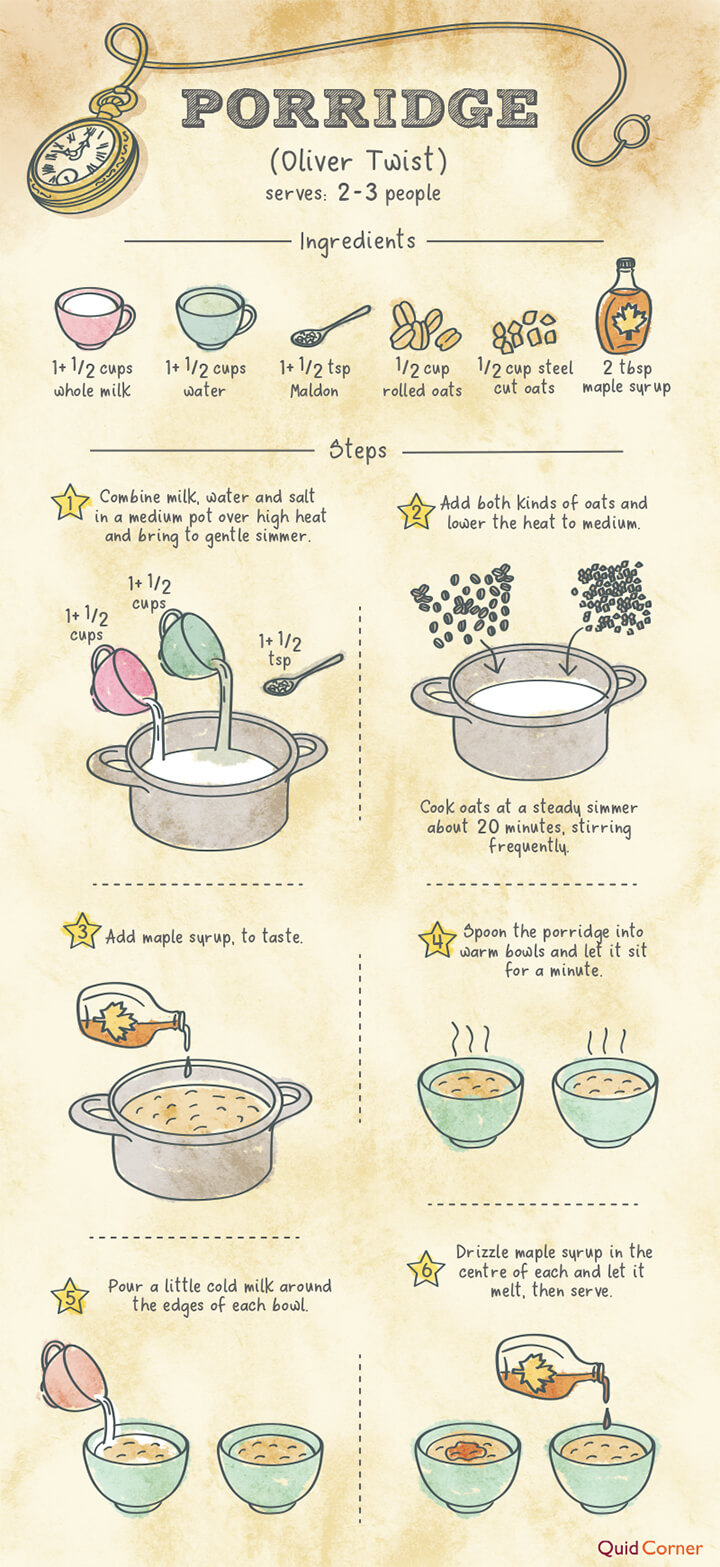 3. Clam chowder (Moby-Dick)
Herman Melville was generous enough to offer plenty of specific details about Ishmael and Queequeg's chowder feast – an entire chapter, to be precise. Brimming with small juicy clams, a steaming bowl of this chowder, served up at a little inn called the Try Pots, is the perfect meal to warm up with at the end of a frosty voyage. It must be good; after all, they serve it for every meal.

4. Caraway seed cake (Jane Eyre)
Like Jane, sometimes we all need a little looking after. And what better way to show someone you care than with this caraway seed cake. Full of flavour, it's perfect for bringing on a picnic or serving warm with butter and a sprinkle of salt. Miss Temple understands the true value of cake and always has one ready to serve.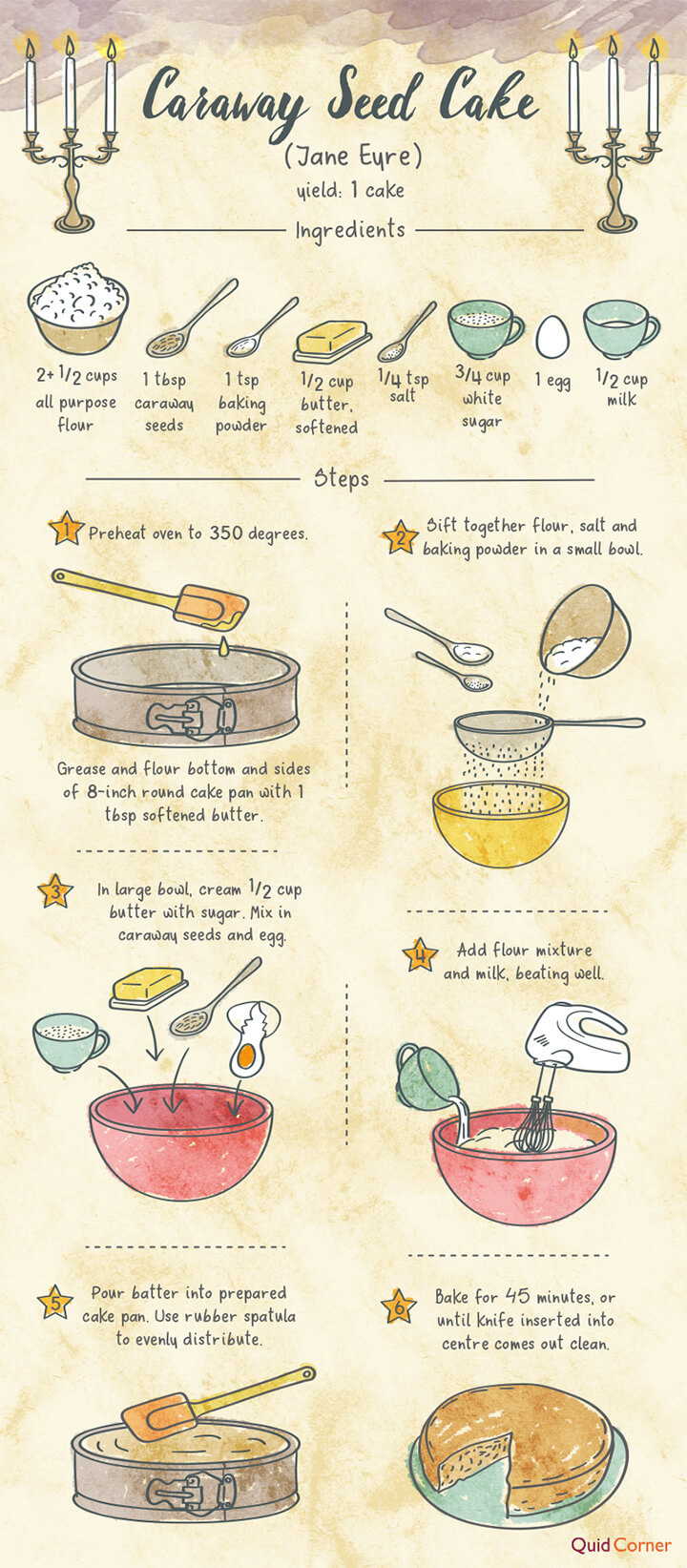 5. Lembas bread (The Lord of the Rings)
This traditional elf recipe makes the perfect travel food: it's nutritious, stays fresh for months and you only need a little at a time to keep you on your feet all day. Though the elves are pretty strict about who they pass this recipe on to, we think this interpretation is as close to the real deal as you can get.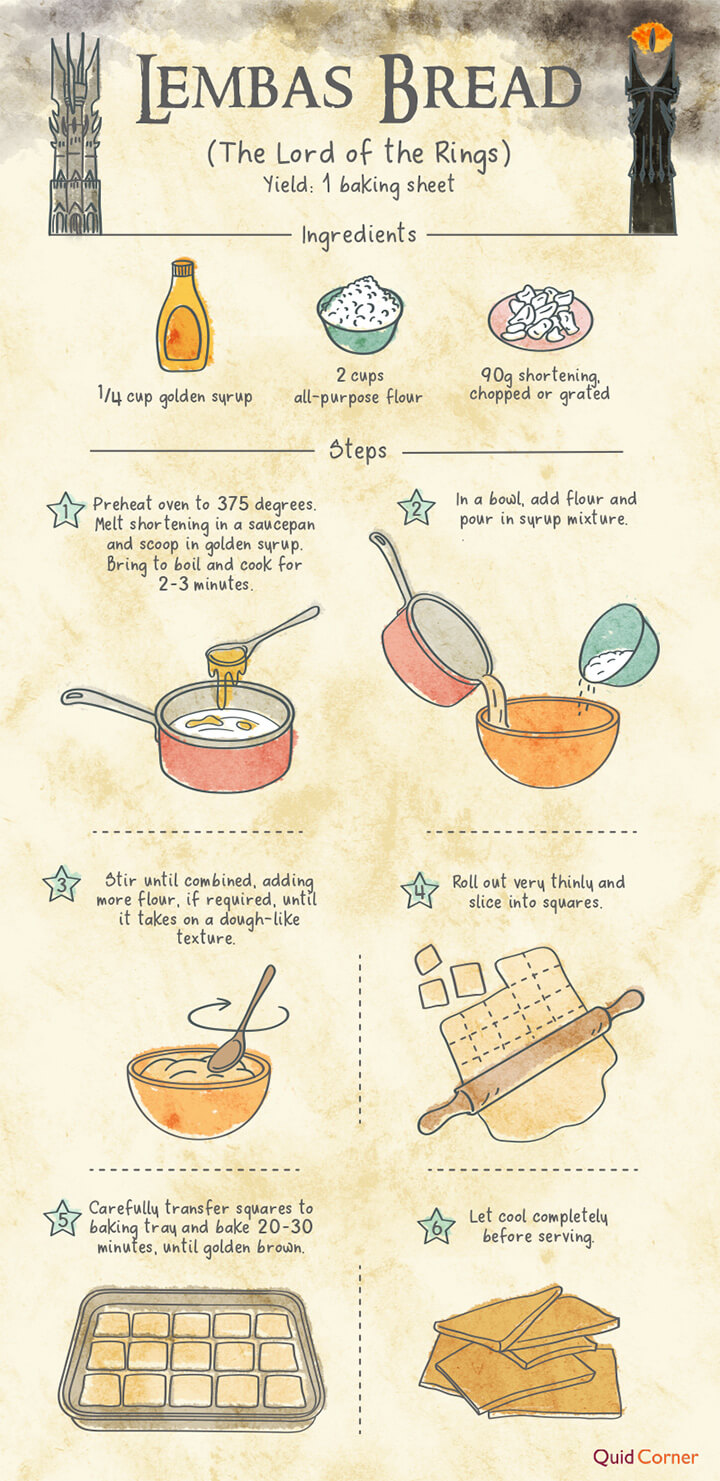 6. Frobscottle (The BFG)
In Giant Country, there's a green-coloured fizzy drink called Frobscottle. The bubbles go down instead of up. It's sweet, refreshing and tastes of vanilla and cream, with just the faintest trace of raspberries. While we can't guarantee the backwards bubbles, you'll be able to feel them bouncing and bursting all around your tummy. Just be prepared for a few whizzpoppers.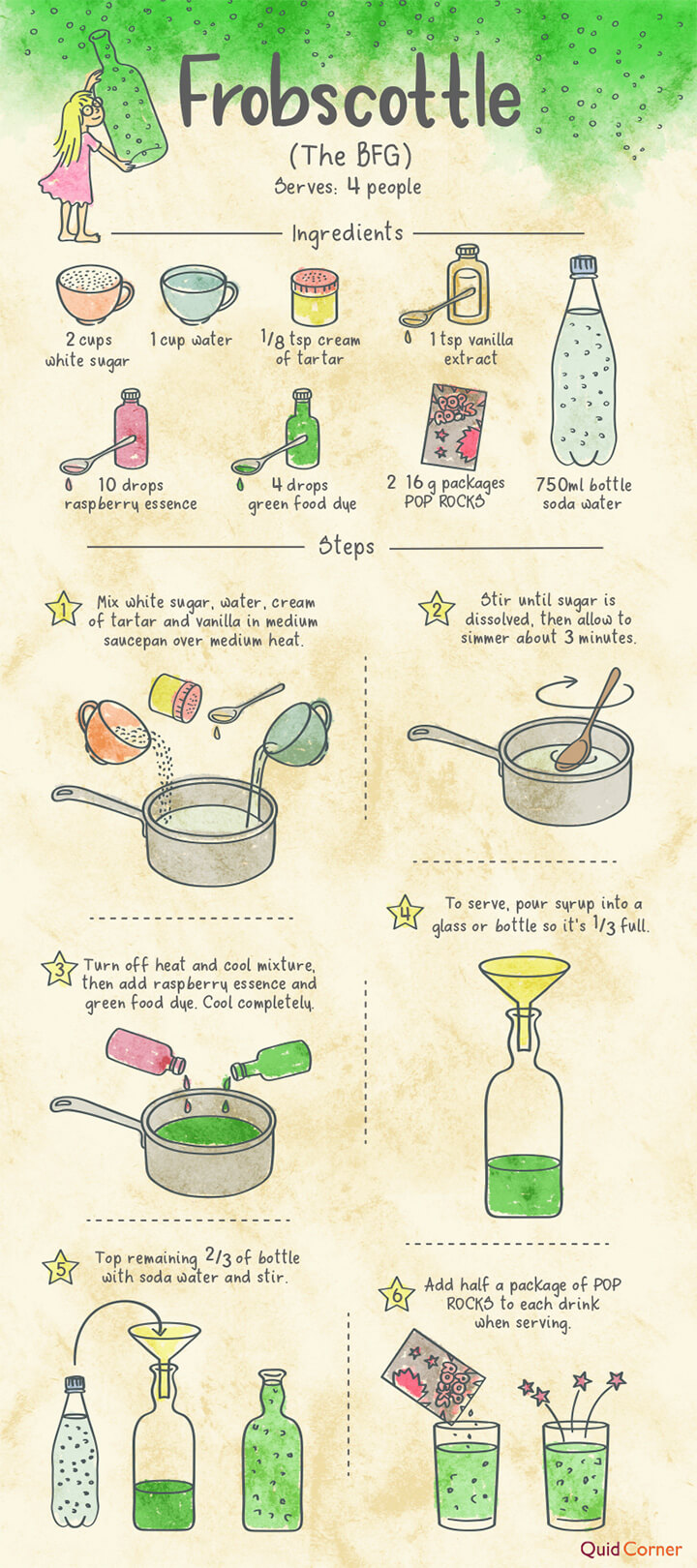 7. Pepparkakor (Pippi Longstocking)
Though these Swedish ginger cookies are traditionally made at Christmas, we think they're great all year round. Aiming to make at least five hundred cookies, Pippi rolled this dough out on her kitchen floor. Call us traditional, but we suggest you use a counter top. Either way, they're guaranteed to taste delicious.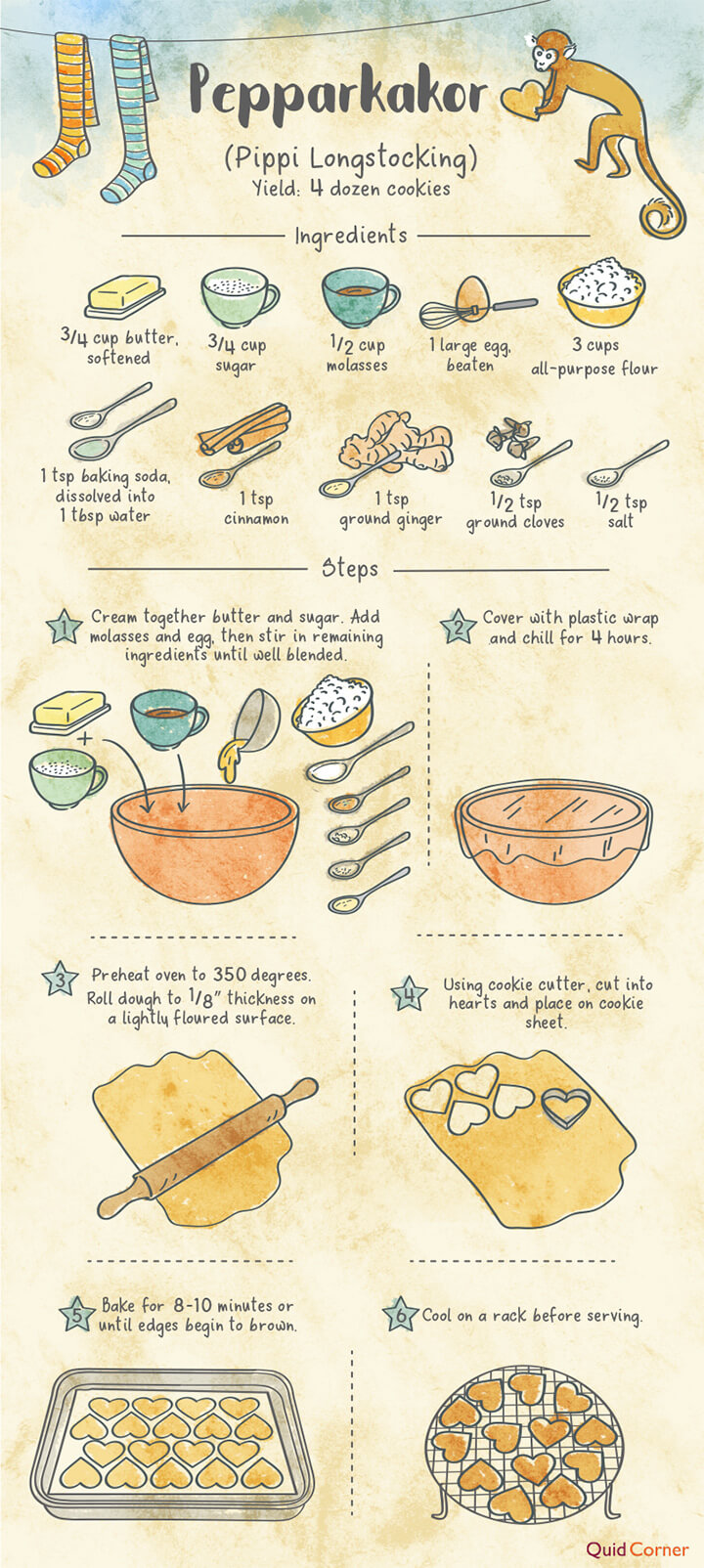 As you can see, it's not just the quirky characters and vivid landscapes that jump from the pages. From big steaming bowls of chowder to crunchy ginger cookies, reading these novels will set your taste buds tingling.
Now that your appetite is whetted, which recipe are you going to make?
Sources
Genius kitchen. (2010). Harry Potters Butterbeer. geniuskitchen.com
Genius Recipes. (2013). April Bloomfield's English Porridge. food52.com
The Little Library Cafe. (2015). Clam Chowder. Moby Dick. thelittlelibrarycafe.com
Allrecipes. (2018). Caraway Seed Cake From Jane Eyre. yesandyes.org
In Literature. (2018). Lembas Bread. inliterature.net
In Literature. (2018). Frobscottle. inliterature.net
Daune. (2018). Pippi's Pepparkakor Cookies. cottageintheoaks.com