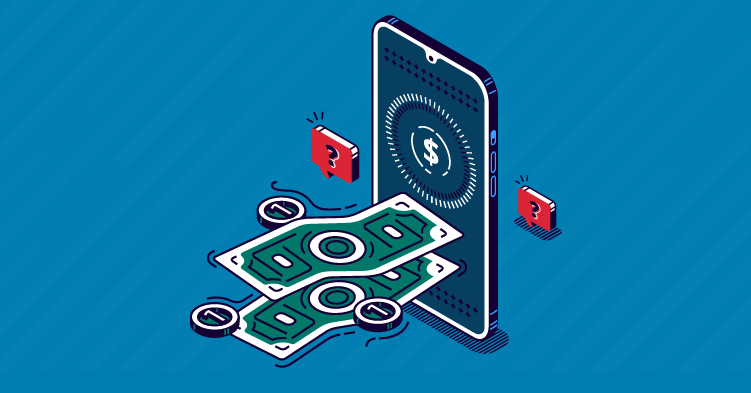 How Online Loans Work: What You Need To Know Before You Borrow
You need funds, and you need them now. Traditional bank loans can take a while to receive, and that's only after you've waited days for them to make an approval decision. You need a solution that's fast, safe and accessible.
Online lenders can provide the funds you need, when you need them. But if you're new to online lending, you may be confused about how online loans work, or even if they're right for you. Here's what you need to know before you borrow money through an online loan.
How do online loans work?
Online loans are provided entirely through the internet, either by an online-only lender or a traditional lender's online services.
Types of loans typically offered include:
Unsecured loans (which don't require collateral) such as personal loans, student loans and credit cards.
Short-term loans, such as lines of credit, merchant cash advances and installment loans.
Business loans.
Auto loans.
Mortgage loans.
Debt consolidation loans.
Instead of going to a physical bank or credit union, online loan products require an online application process. You'll provide your name, address, phone number, Social Security number, and date of birth. Additionally, you'll likely be asked your desired loan amount and purpose.
If you qualify, you'll have the option to review terms and accept the loan offer. You can then receive funds in your bank account. Your repayments can be made completely online, too.
How borrowing a loan online is different than traditional lending
Online loan providers offer a streamlined, user-friendly lending process that can be accessed anytime, anywhere. In contrast, traditional lending requires a customer to physically visit a bank to speak with a loan officer and fill out an application.
Online lenders often cater to customers within a specific credit score range — whether they have low credit or excellent credit. In addition, due to their reduced overhead costs, some online lenders may offer lower interest rates and annual percentage rates (APRs).
Benefits of online borrowing
Ease of use. Online borrowing is usually faster and easier than a traditional bank's paper trail. You can access your online account at home or from your mobile device. Ultimately, you have the flexibility of engaging on your own time, instead of going to a bank during their business hours.
Eligibility. If you have a less-than-perfect credit history, traditional banks may turn you away. Many online lenders serve customers within a specific credit or income bracket, which may increase your chances of being approved for a loan.
Fast approval. Many online lenders can provide an approval decision the same business day. Some lenders offer next-day or even same-day funding. Traditional financial institutions may take weeks to give you answers.
Pre-qualification. Before you apply, some online lenders offer pre-qualification to see how much funding you're eligible for. To do this, they'll run a soft credit check, which appears on your credit report but does not affect your FICO credit score.
Disadvantages of online borrowing
No in-person support. Some borrowers may prefer the lack of social interaction involved in online lending. Others may need someone to walk them through the lending process and answer questions. However, many online lenders have customer support teams to provide one-on-one phone assistance. Before you borrow, research a lender's customer service to ensure that your needs will be met.
Too many options. While it's great to have many lenders and loan options to choose from, all of those choices can be overwhelming. If you need an emergency loan and don't have time to compare rates, you may make a snap decision and choose a high-interest payday loan. To avoid paying higher interest rates than necessary, you'll need to shop around to get the best online loan.
How fast can I get an online loan?
After an online loan is approved, it can typically take one to five business days to receive funds to your checking account.
Filling out an application online can take less than 10 minutes, and you can usually get an answer shortly after that. Some lenders offer same-day or next-day funding for certain loan products, such as a line of credit or personal loan.
Generally, the online loan application and approval process is much faster than a traditional loan from a bank or credit union.
Can I get an online loan with bad credit?
Some online lenders specialize in offering loans to those with a low credit score ("bad credit") or those who are new to credit. Others prefer to lend to those with good credit or excellent credit.
Some lenders report on-time payments to major credit bureaus, so being a responsible borrower may even help build your credit.
Are online loans safe?
Online loans are just as safe as traditional loans, as long as the lender is credible. Make sure you understand warning signs of a scam before you give out personal information.
Scammers may contact you first with loan offers, rather than invitations to apply for preapproval. Requesting upfront payment or bank account information before you're approved for a loan is also a major red flag. You can report any suspicious lenders to the Consumer Financial Protection Bureau.
Indications of a legitimate lender include proper registration in your state, a secure website and positive reviews. A trustworthy online lender should also be insured by the FDIC.
What you should consider before applying for a loan
Which loan is right for you. When you're comparing loan providers, pay attention to the types of loans they offer. Consider if their rates and repayment terms will work for you. For example, will you be able to make weekly, bi-weekly or monthly payments?
Your creditworthiness. While online lenders may provide loans to those with a less-than-perfect credit history, borrowers with a higher credit score have better success with loan approval and interest rates. If you can wait for funds, consider working to improve your credit before taking out a loan.
Lenders' credentials. Is your lender registered in your state? Do they have generally positive reviews? Contact your state's banking regulator to check a lender's legitimacy, and scan reviews for indications of a responsive support team.