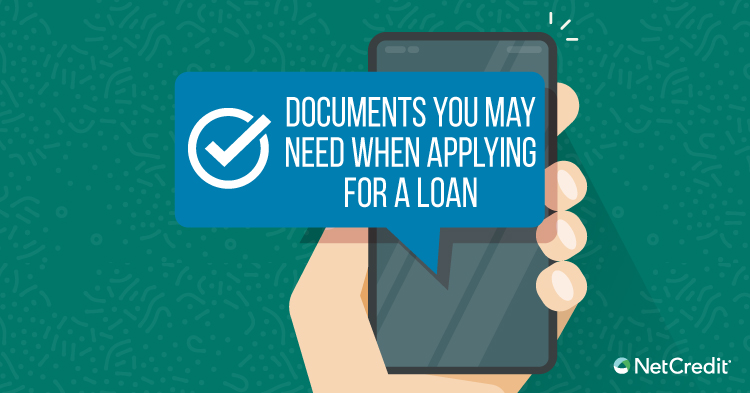 What Do You Need to Apply for a Loan?
Looking to apply for a loan? You might need to collect a few personal documents in order to verify your information and show that you can reasonably afford to repay the credit. We'll walk you through common loan application questions, as well as a list of documents that can verify your income, identity and location.
What Documents Are Required to Apply for a Loan?
Exact application requirements and/or acceptable documents can vary based on factors such as the particular lender, borrower's credit history, location and credit product. Generally, lenders need to at least verify a borrower's income/employment, identity and address. Therefore, the following documents are helpful to have available when applying for a loan:
Proof of identity:
Driver's License
State or federal ID
Birth certificate
Social Security card
Passport
Proof of income:
1099 or W-2 forms
Bank statements
Employee pay stubs
Proof of address:
Mortgage statement
Lease agreement
Statement of benefits
Utility bill
Why Do Lenders Need Personal Documents for a Loan Application?
Lenders need to verify certain personal information before making a loan application decision, which includes a prospective borrower's identity, address and income. Verifying an applicant's personal information and cross-referencing official data also helps financial institutions like banks, online lenders and related organizations prevent identity theft and fraud. Depending on the loan product, borrower's credit history and lender, some creditors may require additional information and/or documents beyond the loan application in order to make a credit decision.
Is It Safe to Share Personal Documents for a Loan Application?  
Data security is a top priority, especially when it comes to sensitive financial information. That's why it's always a good idea to make sure any company, app or online lender you do business with is reliable and trustworthy.
Reputable financial institutions take their responsibility to secure your personal data seriously. NetCredit utilizes leading software like Norton Secured™ and McAfee SECURE™ to continuously monitor and protect sensitive personal and financial information.
Financial institutions may also utilize secure technology that enables them to process information faster. NetCredit uses Plaid, a leading data transfer service, to provide safe end-to-end data encryption.
How Can Online Lenders Review Loan Applications Faster Than Banks?
Time is often of the essence when it comes to borrowing money and paying for emergency expenses. That's why financial institutions like online lenders and alternative creditors make the loan application process as quick as possible. Some lenders expedite the loan application process with cloud technology, such as data transfer services, that can help verify personal information securely and efficiently.
What Are the Eligibility Requirements for a Loan?
Eligibility requirements can vary by state, lender and loan product. Generally, applicants must meet the following minimum eligibility criteria for a loan:
At least 18 years of age
U.S. citizen or permanent resident
Steady, verifiable income source
Active checking account